Halloween Black Cat And Pumpkin Painted Rocks Idea
I love to share simple rock painting ideas and today we have a halloween themed black cat and pumpkin painted rocks tutorial.
This is an easy halloween craft and can be created by all age groups. It's fun to make halloween crafts for preschoolers or with little ones and this is one that I'm sure the children will enjoy.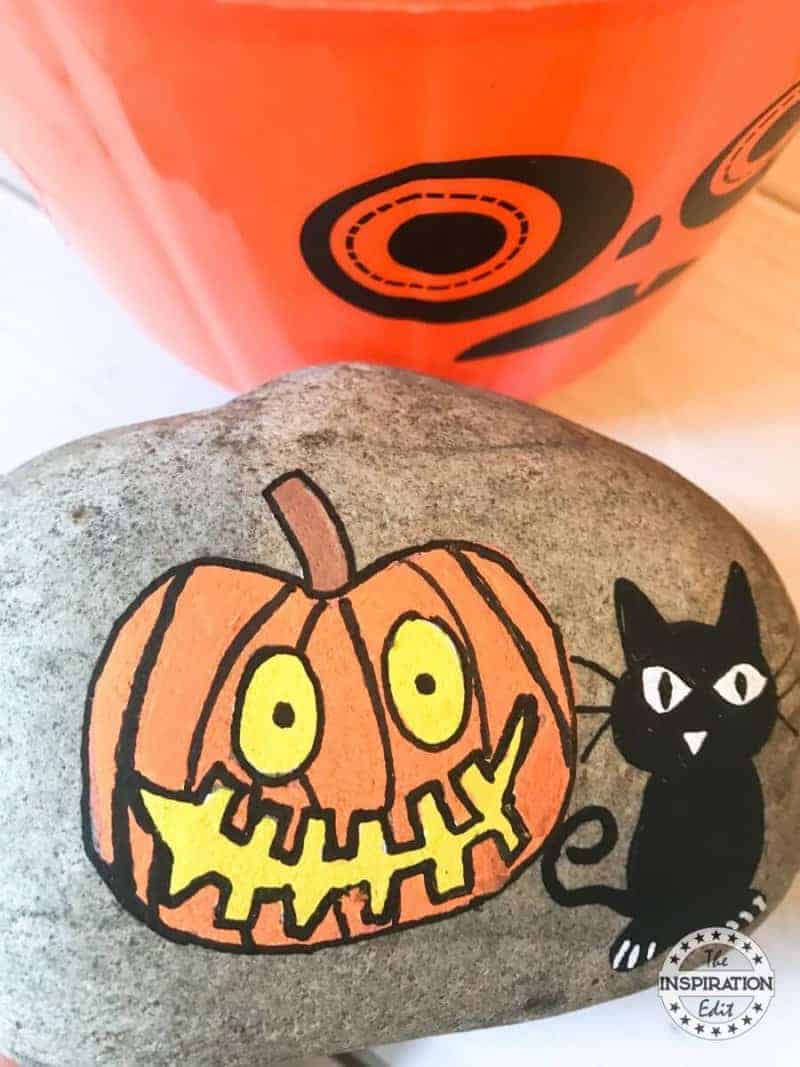 *I use affiliate links in this post. If you buy anything from my links I will earn a small commission*
Looking For Easy Halloween Crafts?
We a a whole section of fun and easy halloween crafts and fun food ideas to make here on The Inspiration Edit. I'm sure there are plenty of ideas you will love.
You may also want to check out Red Ted Art or Crafts On Sea, two crafty blogs that I really love.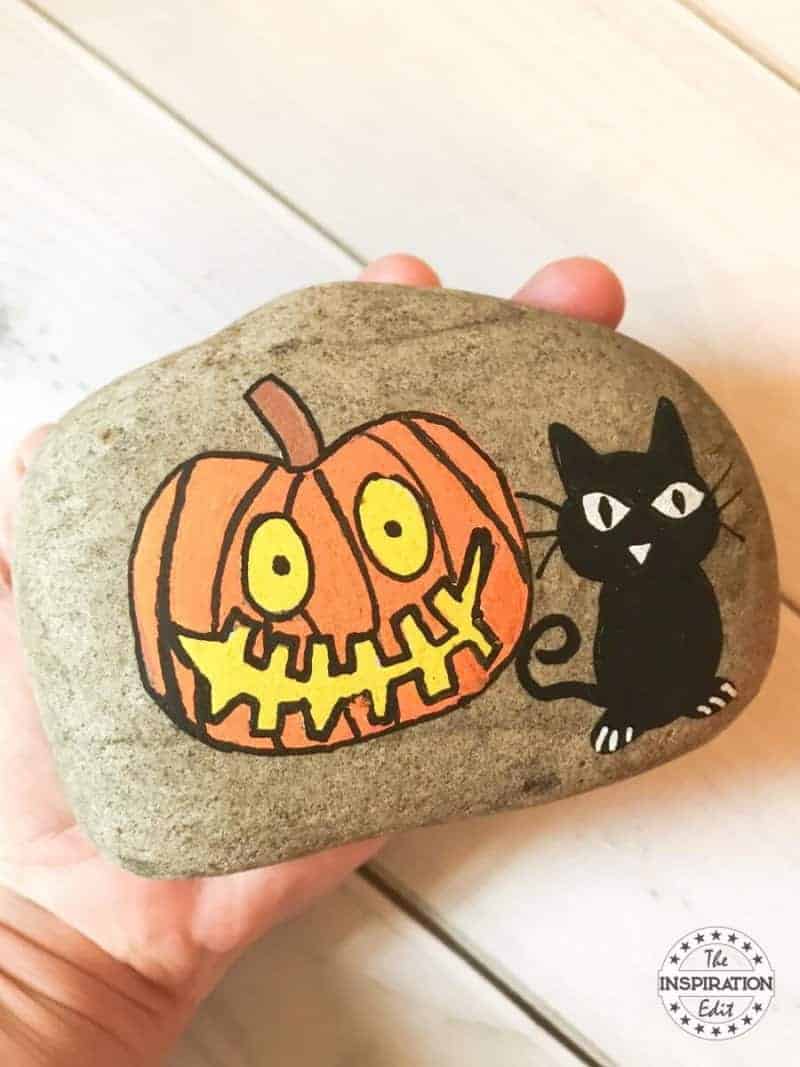 Making Pumpkin Painted Rocks
Here are the supplies required to make your pumpkin and black cat rock stone or stones if you choose to make multiple rocks for Halloween.
You can use Posca paint pens or posca markers or you might want to use chalk based pens such as chalkola paints. I prefer posca pens.
How To Make This Pumpkin Painted Rocks Idea
First you will need to rinse your stone in warm water. Leave your stone on a towel and allow to dry completely.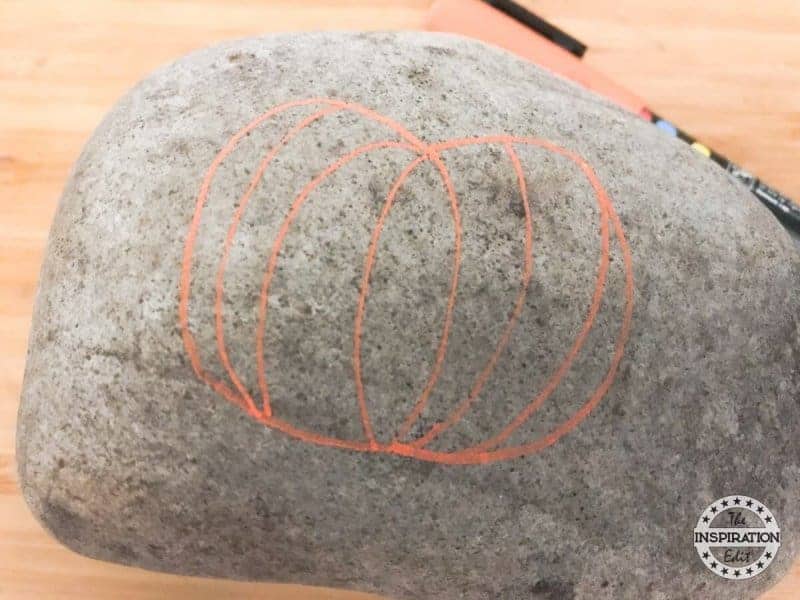 Start by painting a pumpkin onto the stone using the orange paint pen.
Add eyes, a stalk and mouth using the white paint pen.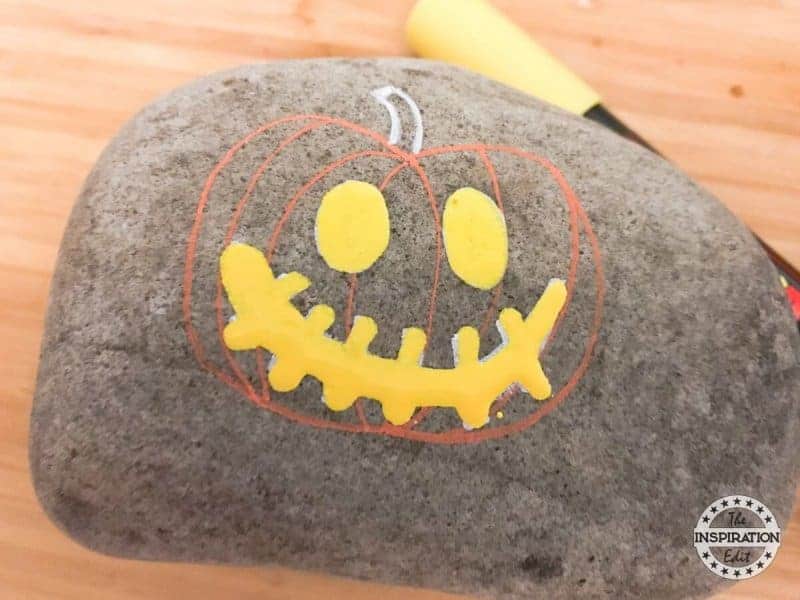 Paint the eyes and mouth yellow using a yellow paint pen.
Begin to draw a black cat next to the pumpkin. Add white eyes and a nose and then begin to colour in the cat using the black posca pen.
Add detail to the pictures using the black pen. Draw around the pumpkin mouth, add whiskers and eyes to the cat.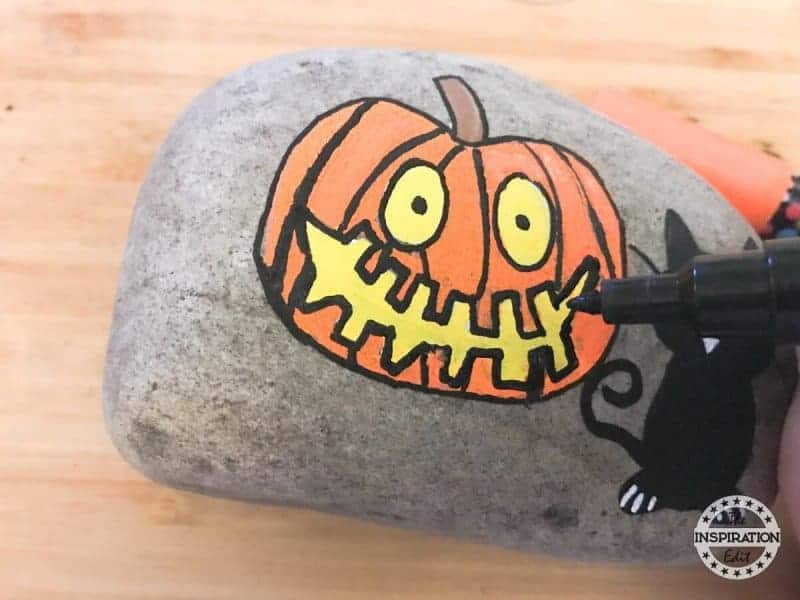 Finally add detail to your cat's feet using a white paint pen. Allow the paint to dry completely.
Your Halloween Pumpkin and Black Cat Rock Stone is now complete.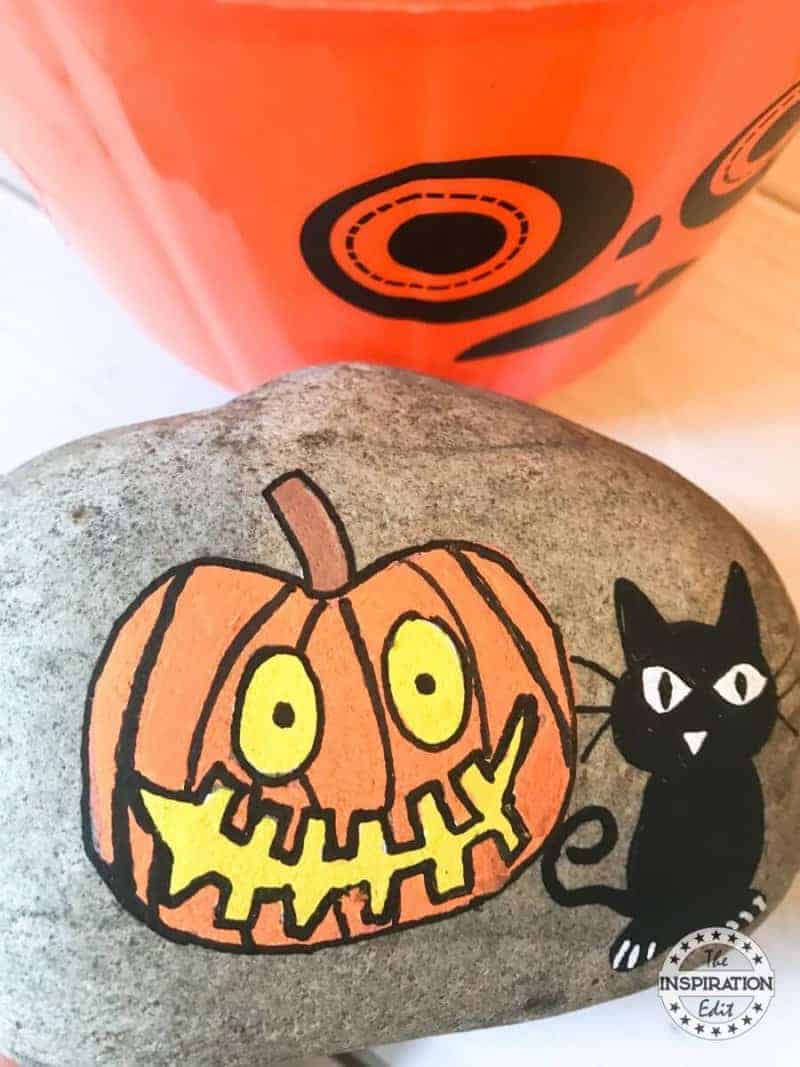 If you'd like to protect your stones designs for many uses, use a spray sealer or Modge Podge.
Check out our rock stones ideas here on The Inspiration Edit
Super Cute Halloween Story Stone Set
More Painted Rock Ideas You May Love