It's finally spring and the spring bugs are slowly beginning to appear. My favourite bugs and insects are by far the ladybird and the Butterfly. I find them adorable and absolutely love them.
Today I have painted a fantastic butterfly themed rock stone which I am sure you will love. It's an easy simple craft which can be created at any age level from toddler and preschooler right through to adult. Enjoy.
Easy Butterfly Rock Painting
*I use affiliate links in this post. If you buy anything from my links I will earn a small commission*
Supplies You Will Need For This Butterfly Painted Rock
Posca Paint Pens
Pencil
Rock Stone
Eraser
Pinkalicious and the Little Butterfly

Uni-posca Paint Marker Pen – Extra Fine Point – Set of 12 (PC-1M12C)

Butterfly Colors and Counting

How To Make A Butterfly Painted Rock Stone
To begin with you will need to sharpen your pencil and draw the outline of a butterfly onto your rock stone.
The first step will be to paint the body of the butterfly using any colour you use. I went with white and green.
I began by painting the white segments of the body.
I then painted the other segments of the butterfly body with the green posca pen.
Next I added wings.
I decided to do a line style today and drew the lines of the wings with an orange and white posca pen.
I then thickened the lines by doubling over them with my paint pens.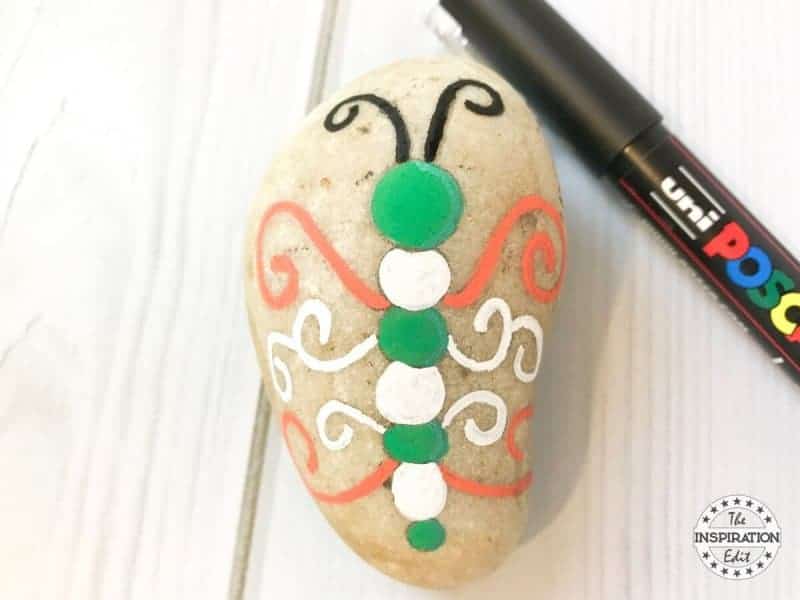 The next step was to add the antenna of the Butterfly using a black paint pen.
I then began to do detailing.
Next I drew around the butterfly body segments and then around the wings.
Once the detail was complete I took a metallic blue posca pen and added detail to the body.
I added white and blue dots to the wings and little black lines onto the body.
Finally I added white eyes with black dots and a mouth.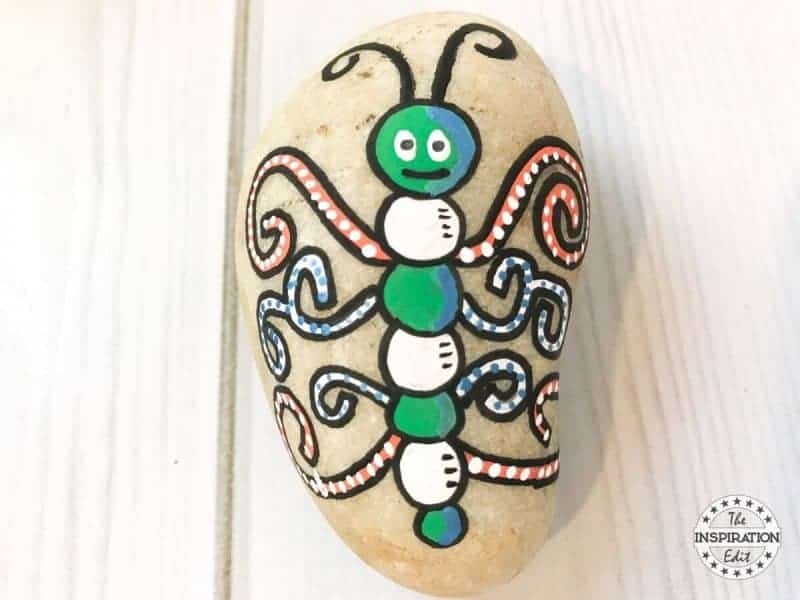 The butterfly is now complete. Enjoy.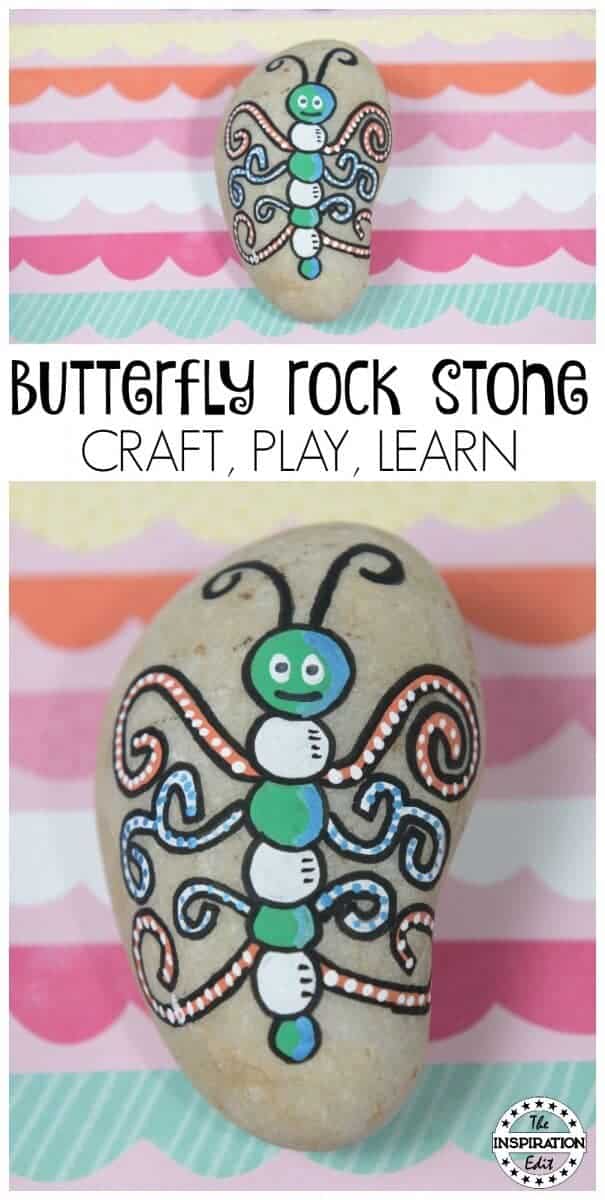 Related Products
My Book of Rocks and Minerals

The Art of Stone Painting: 30 Designs to Spark Your Creativity

Ultimate Bugopedia: The Most Complete Bug Reference Ever (National Geographic Kids)

National Geographic Little Kids First Big Book of Bugs (National Geographic Little Kids First Big Books)

Busy Now? Please Pin For Later!
More Painted Rock Ideas You May Love