Jellyfish Rock Stone Painting Craft For Kids
It's so hot and sunny at the moment and it's the perfect time for a trip to the beach or the for getting creative and crafty in the home making and painting Ocean themed crafts with the kids.
Today we have a fun Jelly Fish tutorial which is easy and simple and can be painted by kids of any age or adults. You might need a sketch book to create your own design or try making this one here. Give it a go. Im sure your stone will be great!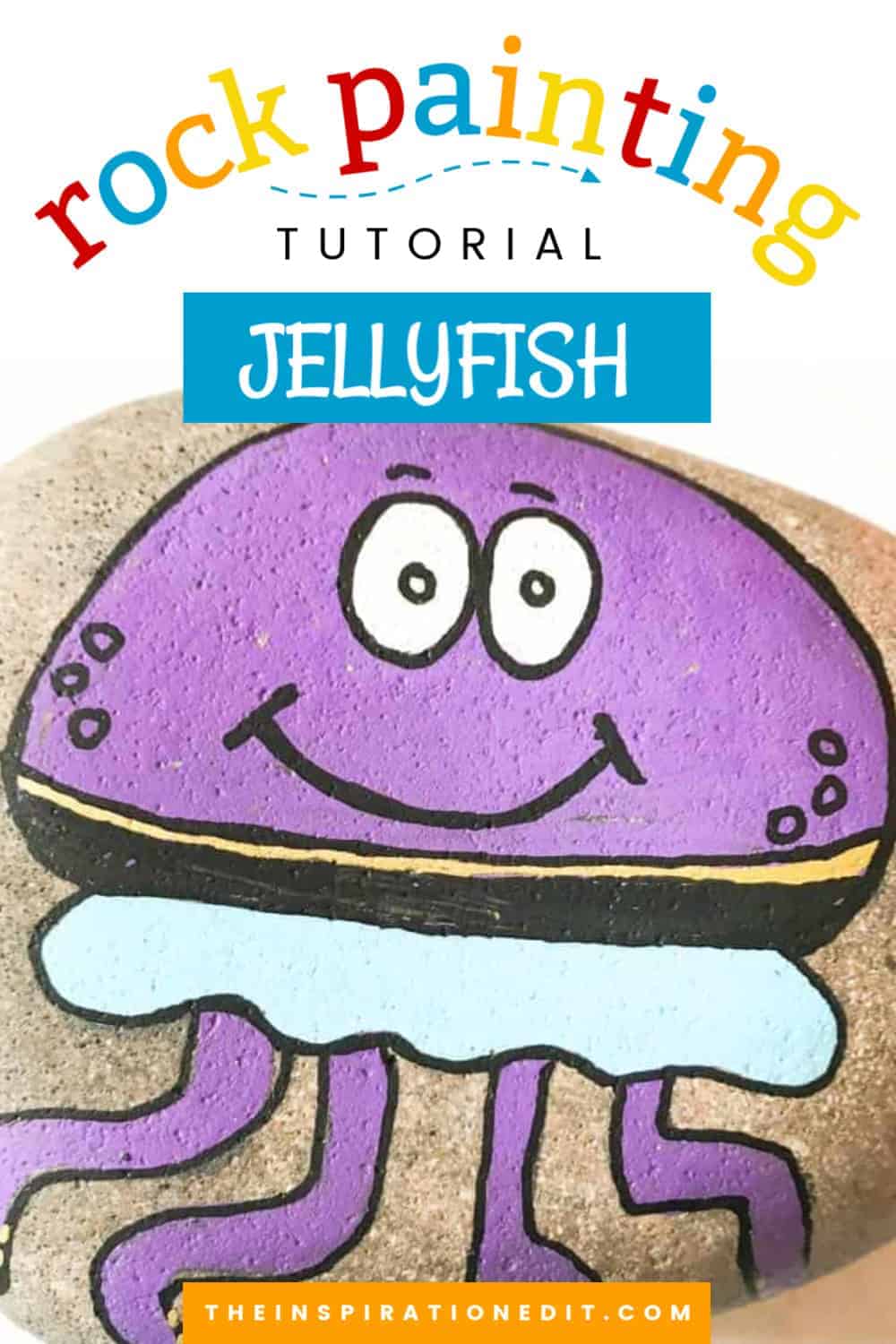 *I use affiliate links in this post. If you buy anything from my links I will earn a small commission*
Rock Stone Painting Supplies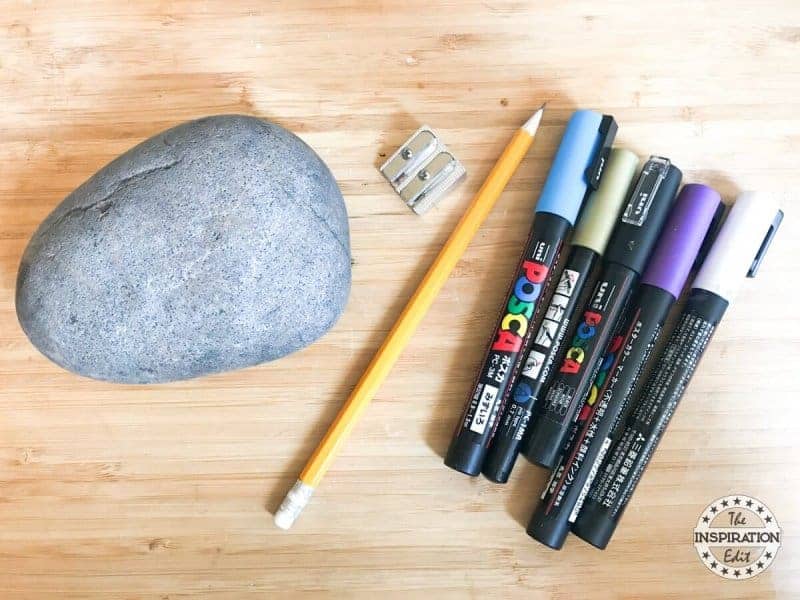 Uni Posca Paint Marker Pen, Fine Point, Set of 7 Natural Color (PC-3M 7C)

Margo 30 Lb. Large Mexican Beach Pebble 3 in. to 5 in.

Uni Posca Extra Fine Marker, Black (PC1M.24)

L
How To Paint A Jellyfish Rock Stone
First I sketched my Jellyfish onto a sketch pad.
This helped me to work out what I wanted my jellyfish to look like. I then drew my image onto the rock using a pencil.
Next I painted over the pencil outline with a pencil and began to coloured the jellyfish eyes with a white posca pen.
I painted the head of my Jellyfish with a purple posca pen and then painted the tentacles.
Next I painted the main body of the jellyfish with a blue paint pen.
The next step was to add some gold detail to the Jellyfish and then outline my Jellyfish using the black posca pen.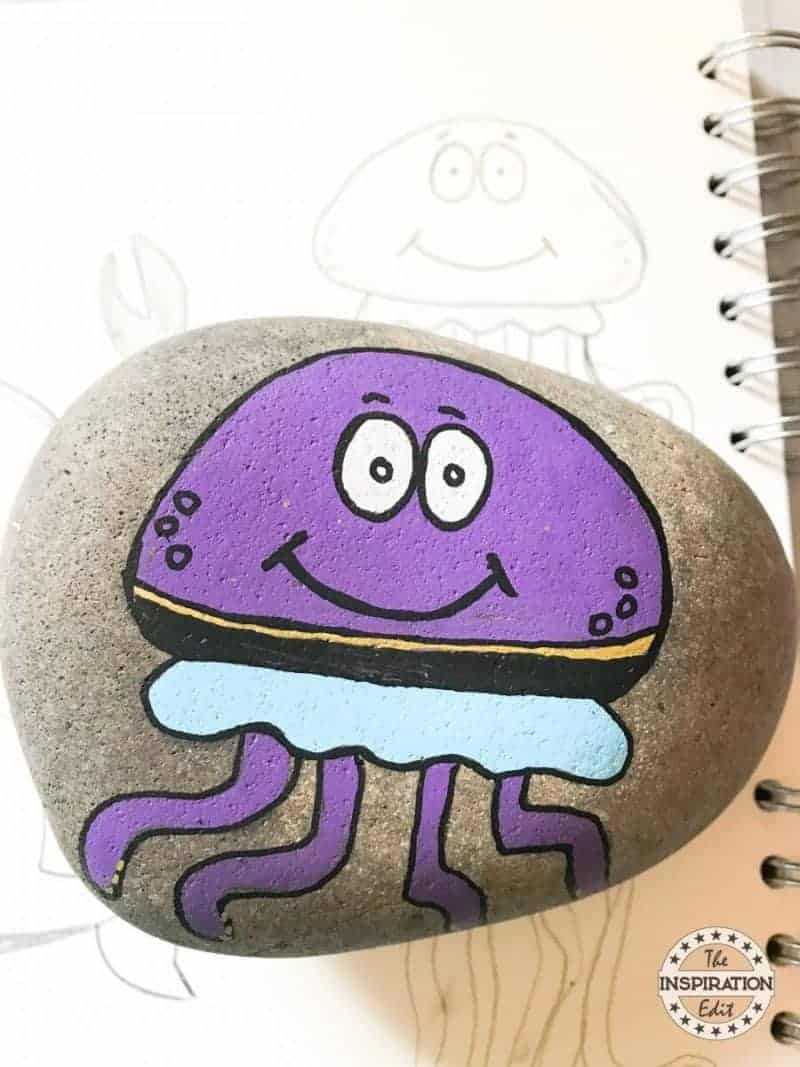 Once the main outlines was drawn, I added black eyes, spots to the face and small gold dots to make the tentacles look more detailed.
The Jellyfish is now finished. I hope you love it.
I've not made any stones in a while due to illness and it was great to get back into painting again.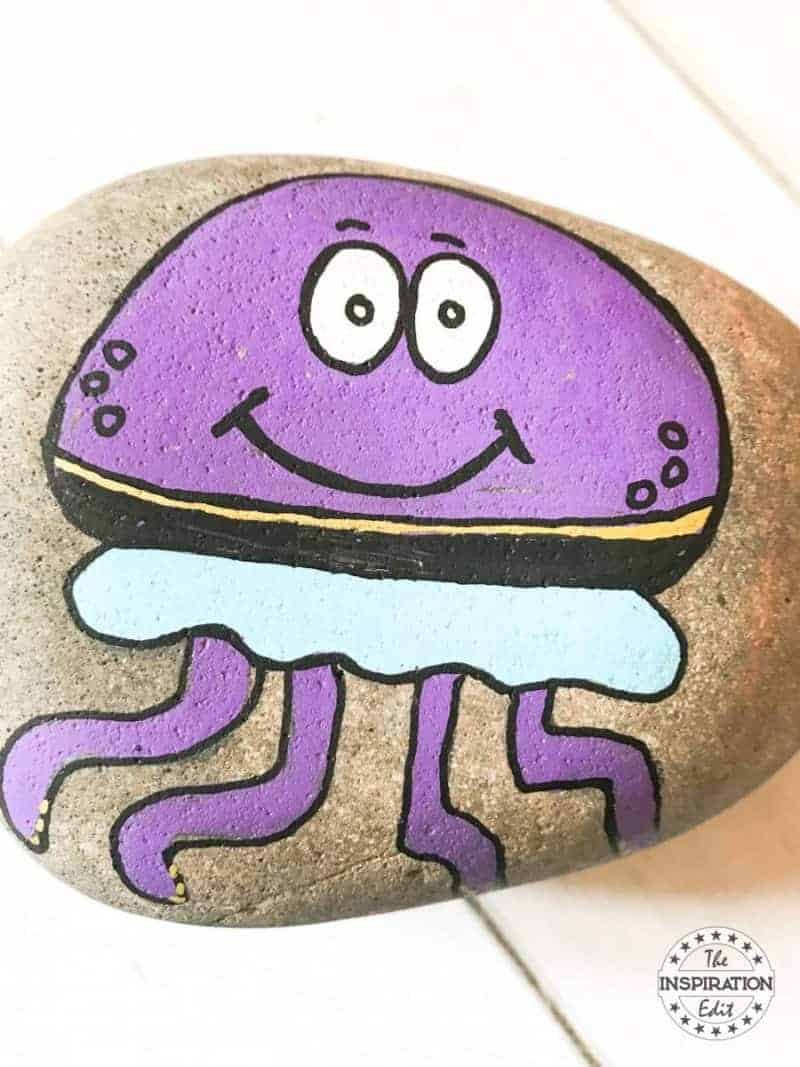 You may want to check out my other Ocean themed stones in my rock stone category here!


Learn how to paint a crab stone here!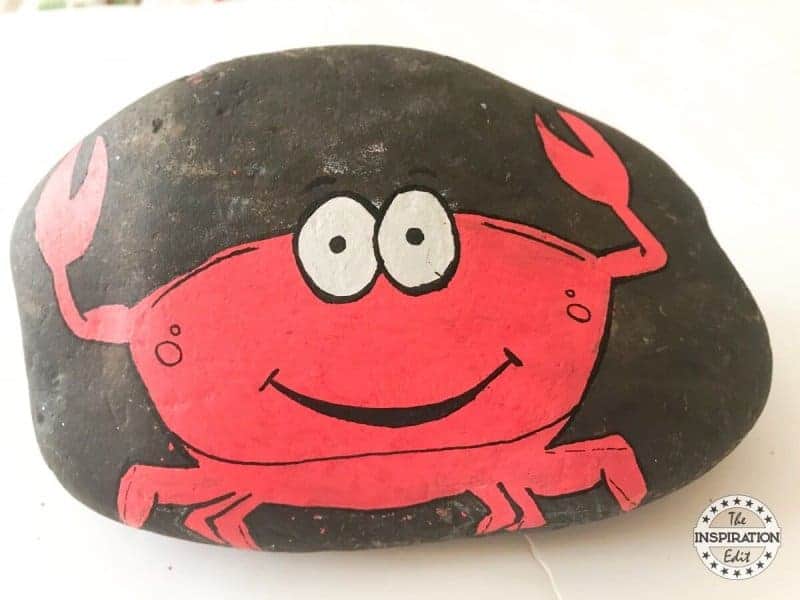 Melissa & Doug Twisting Crab Wooden Grasping Toy for Baby

Crab Bean Filled Plush Stuffed Animal

You're a Crab!: A Moody Day Book

More Painted Rock Ideas You May Love
Please Pin This Jellyfish Rock Painting