Crab Rock Painting Craft For Kids
Ever since I watched The Little Mermaid as a child I have always loved crabs, especially cartoon style crabs. Sebastian is such a fun character and I love his Jamaican accent.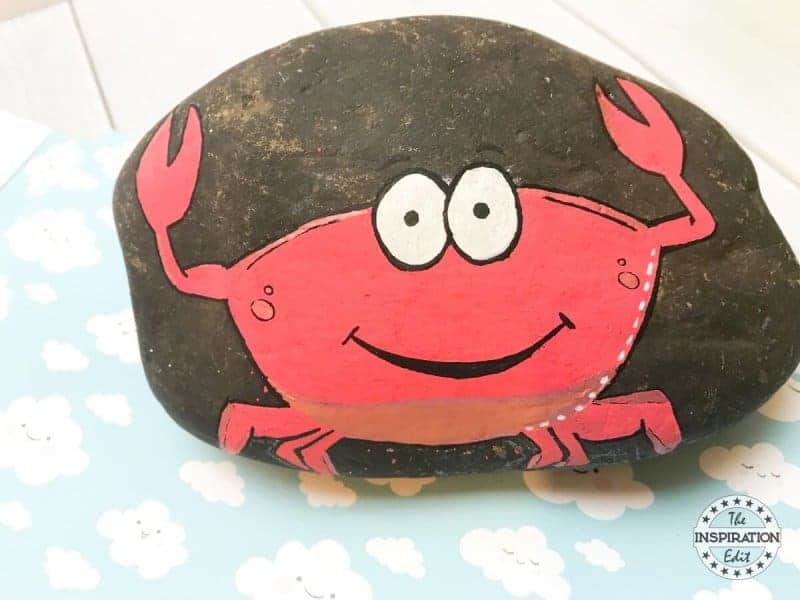 Today we have a fun Crab on a rock themed rock painting craft for the kids to try. It is really easy and fun to do. Whether your a child or an adult this could be super fun to make. Enjoy.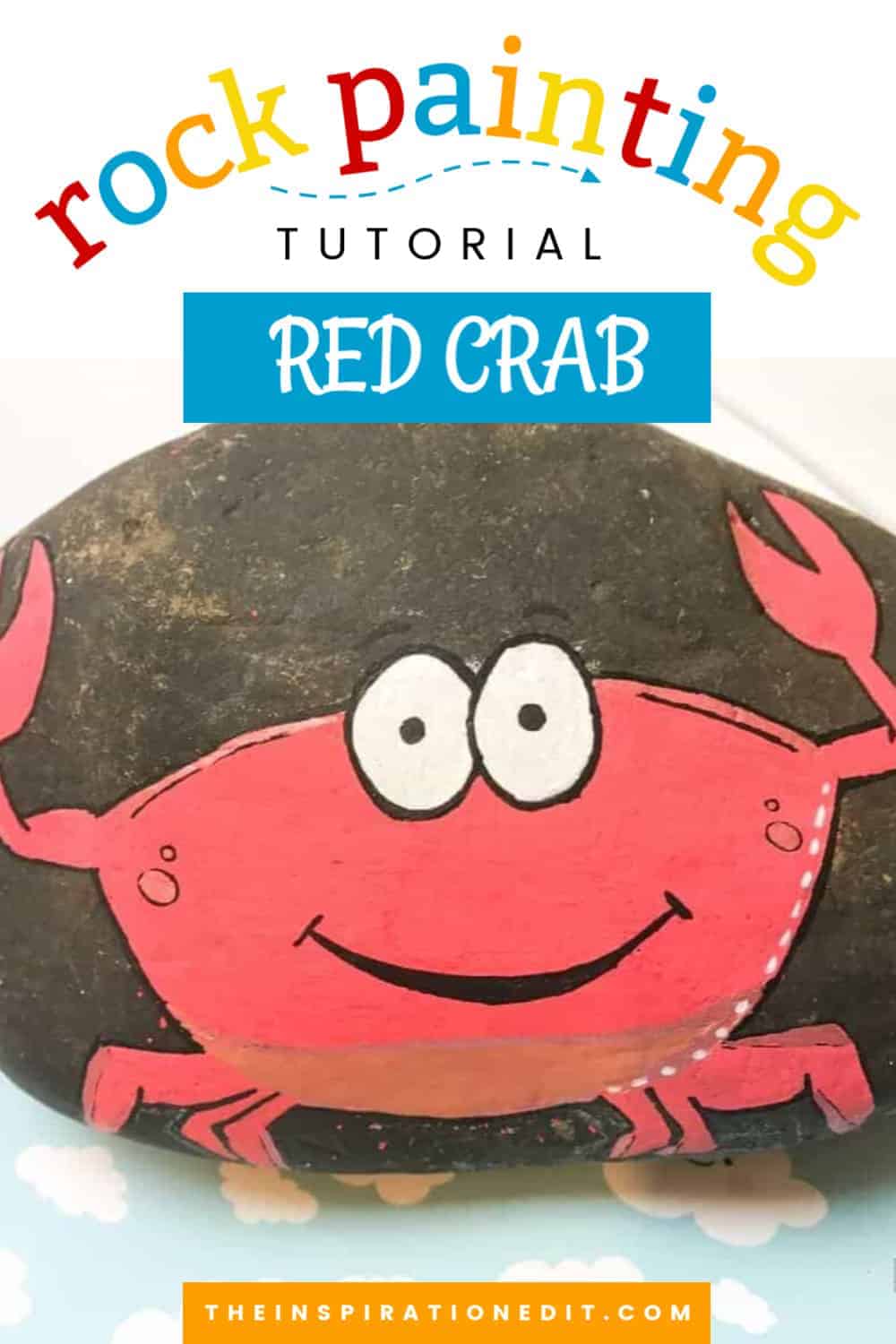 *I use affiliate links in this post. If you buy anything from my links I will earn a small commission*
Rock Stone Painting Supplies
Uni Posca Paint Marker Pen, Fine Point, Set of 7 Natural Color (PC-3M 7C)

Margo 30 Lb. Large Mexican Beach Pebble 3 in. to 5 in.

Uni Posca Extra Fine Marker, Black (PC1M.24)

L
How To Paint A Crab On A Stone
First I sketched my crab onto a sketch pad.
This helped me to work out what I wanted my crab to look like. I then drew my image onto the rock using a pencil.
Next I painted over the pencil outline with a thin white posca pen.
I coloured in the crabs eyes and then began to colour the main body with a thick red posca pen.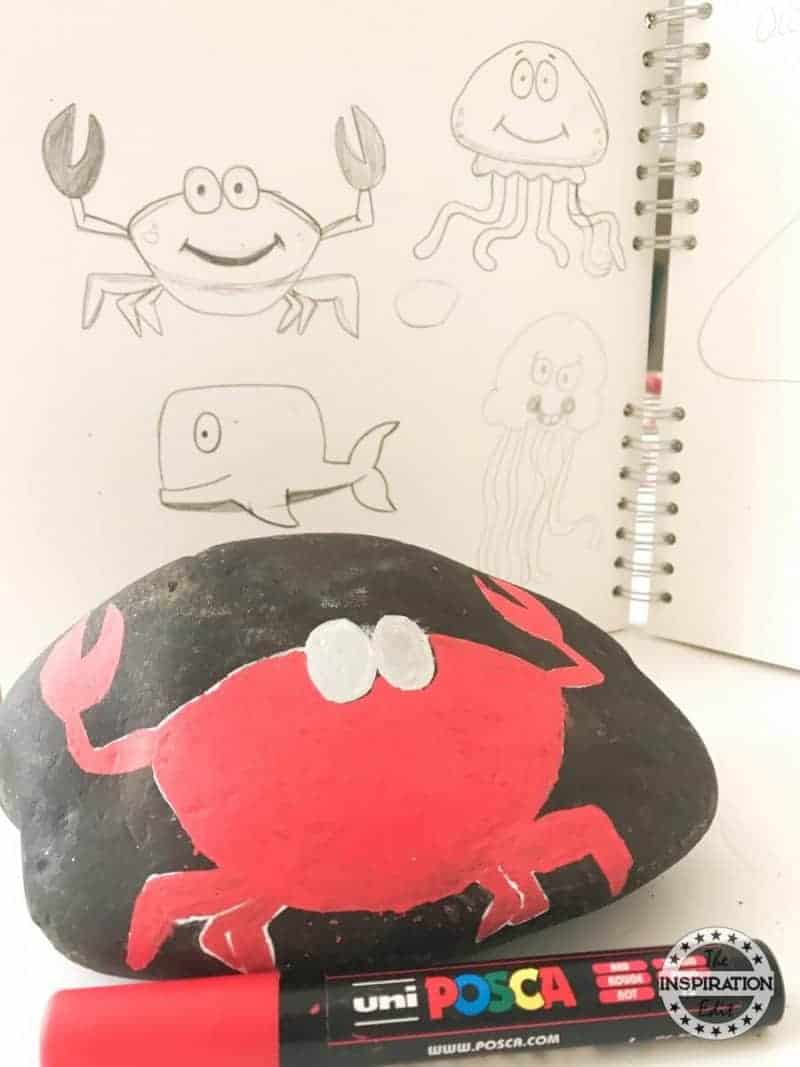 The next step was to outline my crab using the black posca pen.
Once the main outlines was drawn, I added black eyes, spots to the crabs face and small details.
I used a metallic red pen to add shadow to the crab and added some white dots for detail.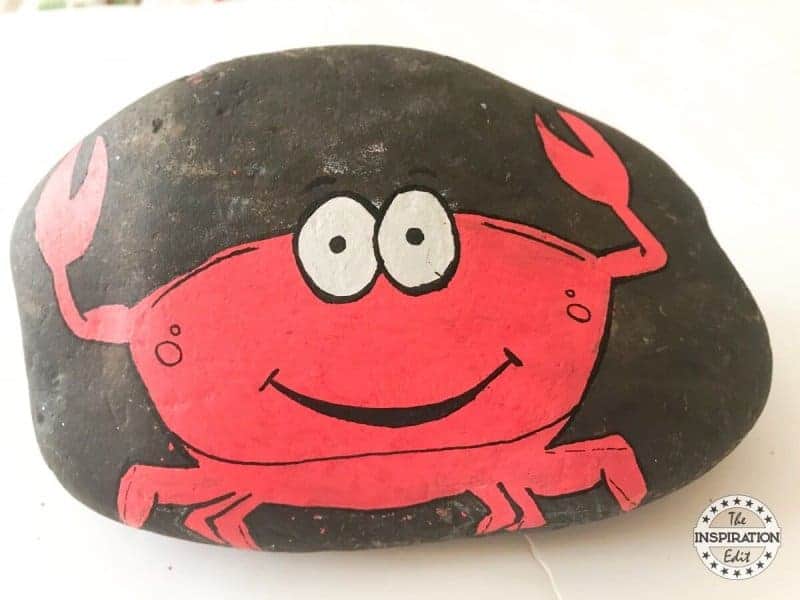 The crab is now finished. I can't wait to make some more stones.
You can check out what I've made so far over in my rock stone category here!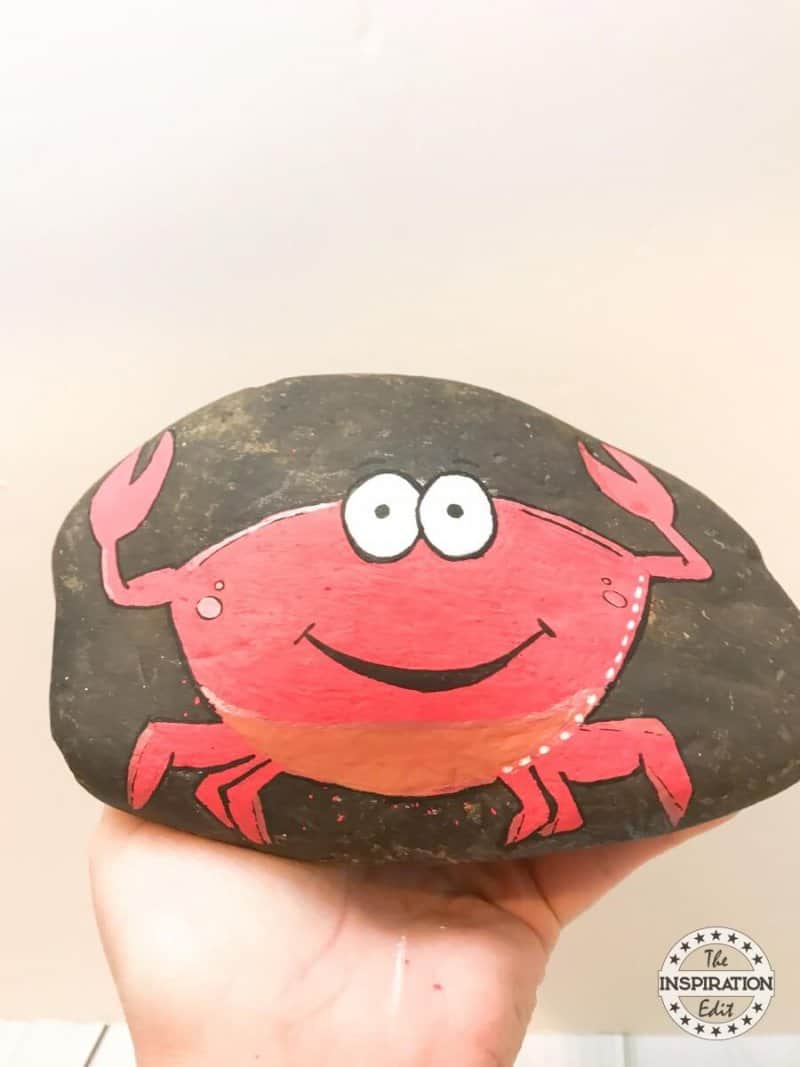 Enjoy!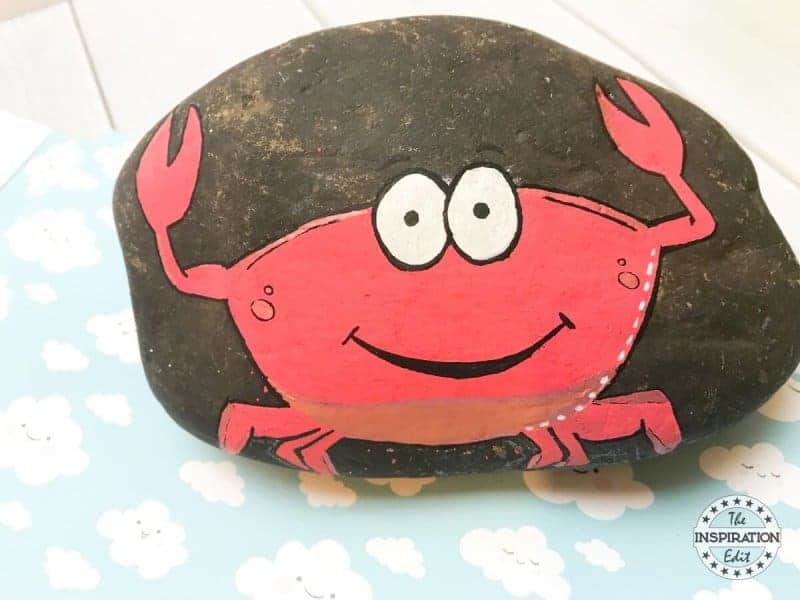 Melissa & Doug Twisting Crab Wooden Grasping Toy for Baby

Crab Bean Filled Plush Stuffed Animal

You're a Crab!: A Moody Day Book

Busy Now? Pin This For Later!

More Painted Rock Ideas You May Love
About Angela Milnes
Angela Milnes is a Qualified Early Years Teacher who has specialised in Preschool and Kindergarten teaching. She has a wealth of experience teaching young children and is passionate about kids crafts and having fun as a family. Angela has also taught cooking skills and loves to share both family recipes and easy instant pot recipes here on The Inspiration Edit. Follow her on Pinterest!