M&M Painted Rocks How To Paint Chipped Stones
If your'e looking for a fun rock painting idea or need to use up some chipped stones that you have laying around then here is a fantastic painted rocks tutorial that you will love.
Painted by , these amazing M&M painted rocks are super cute and a great fun rock painting activity to enjoy!
We often see fantastic ideas on pinterest and this can inspire us to create our own versions of a fun painted rock idea, adding our own unique flair and style.
Thankyou Barbara Beal for sharing your amazing skills here on The Inspiration Edit and we hope your M&M painted rocks become a huge hit. I am sure they will!
Don't forget to pin these for later!
(These images and this tutorial is shared with permission of the artist)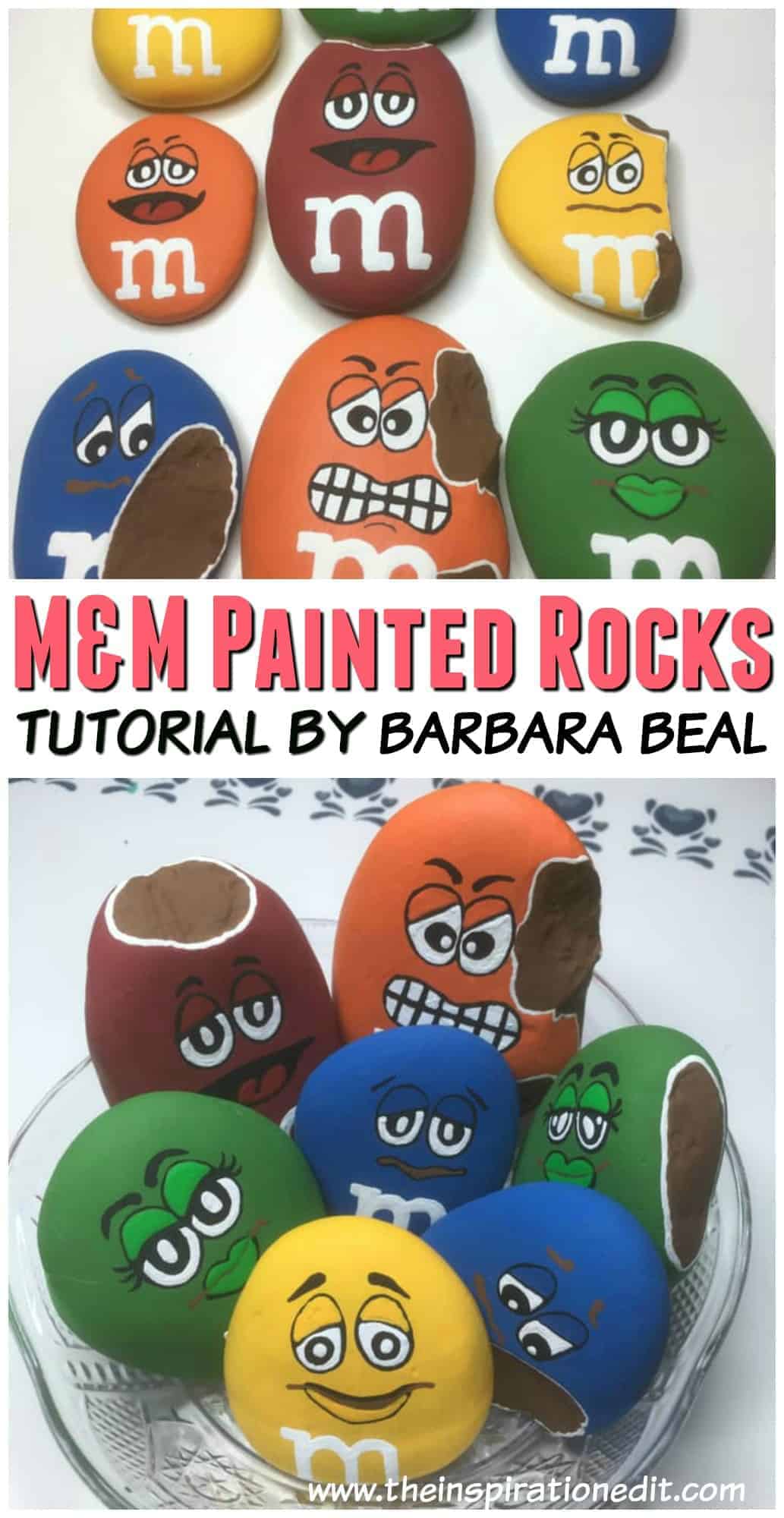 *I use affiliate links in this post. If you buy anything from my links I will earn a small commission.
Supplies For Your M&M Rock Stones
Rock stones (smooth and chipped)
Acrylic Paint – red, green, yellow, orange, blue, grey, brown, white
Pencil
Paint Brush
Toothpick (Optional)
How To Paint Chipped Rocks – M&M Rocks
Instructions written by Barbara Beal
Barbara is the creator of "Final Breath For You" A Facebook Page where she shares her amazing rock painting and art.
Find the right shaped rock, paint a base coat to prep the stone for light colours. Red, yellow and orange all benefit from having a base coat (here I used grey).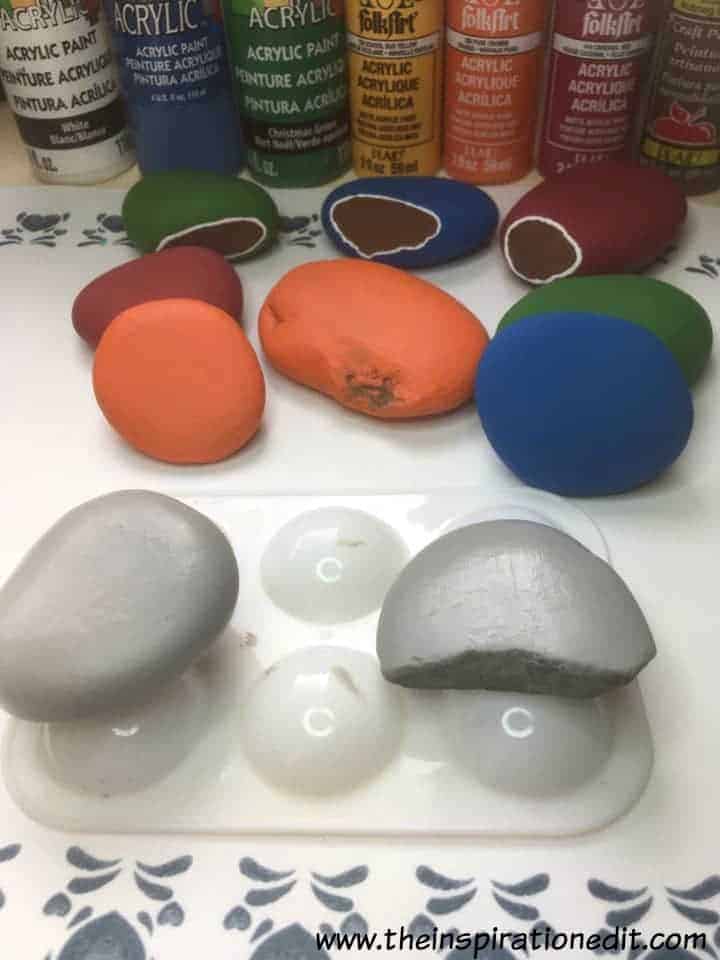 The colours you will need are orange, blue, green, red, brown, and yellow for the m&m's.
White, black and a chocolate brown for the broken ones.
I generally paint at least 2 coats of colour.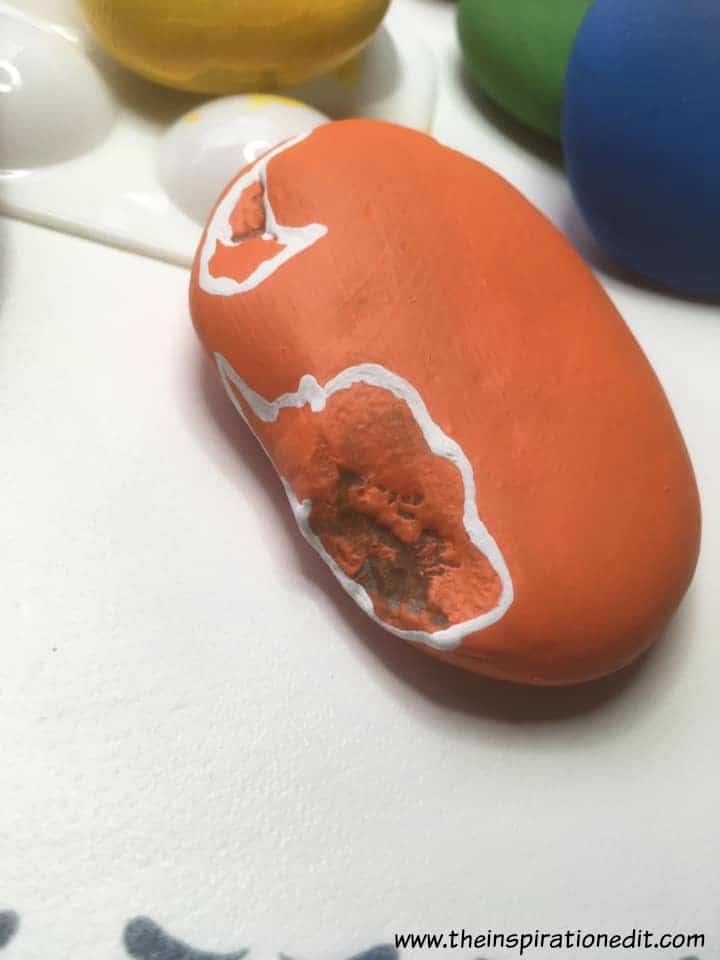 I use a dotting tool to apply white candy shell to the edge of any broken part. You can also use a brush or even a toothpick could work.
The more broken the rock is the more interesting it turns out.
I use a brush to apply the milk chocolate colour inside the white area trying to leave only a thin layer of white showing.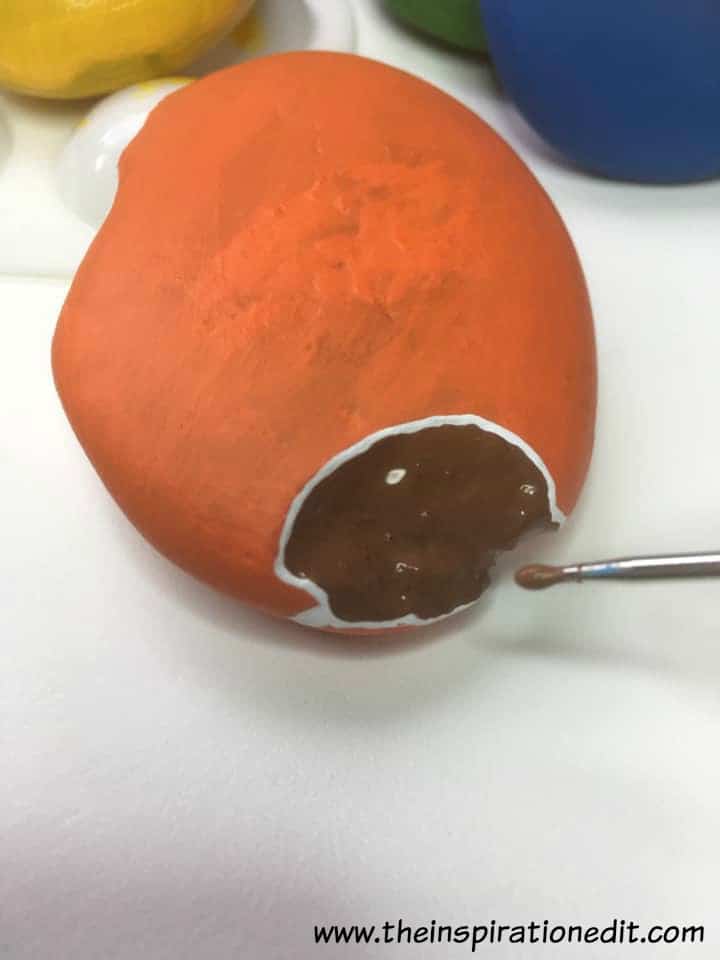 Now we are ready to draw on the eyes , mouth and letter m. I use a pencil so I can erase anything I don't like or any heavy lines.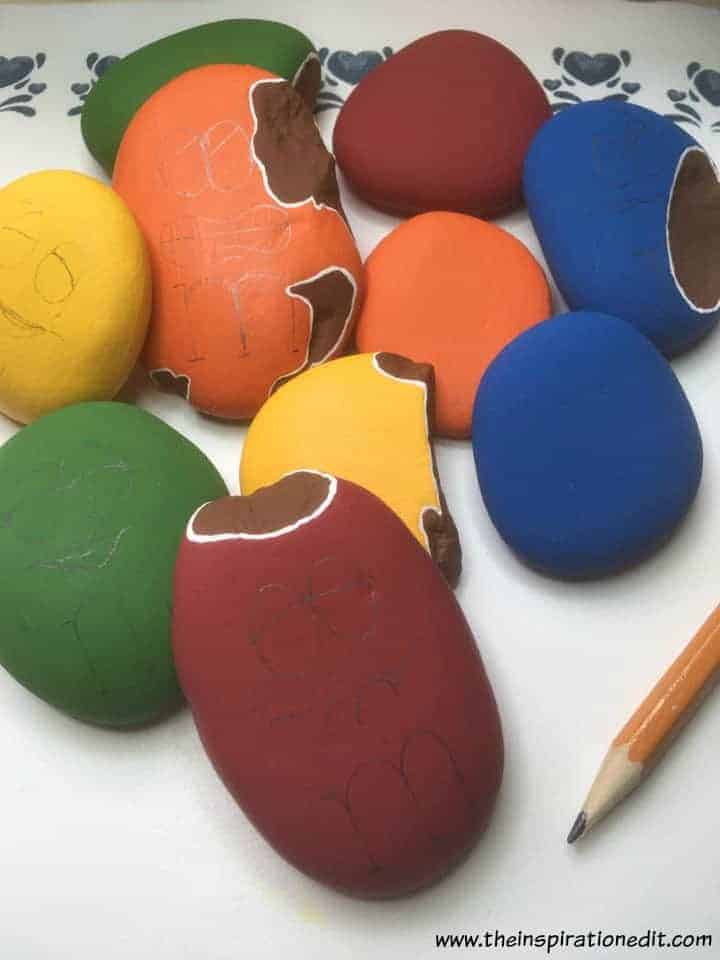 Using your brush, dotter or toothpick, paint in the white areas of the eyes, the letter m and any teeth.
Using a paint pen, brush, dotter, or marker use black to outline the eye area and the mouth. If the mouth is open colour the inside black.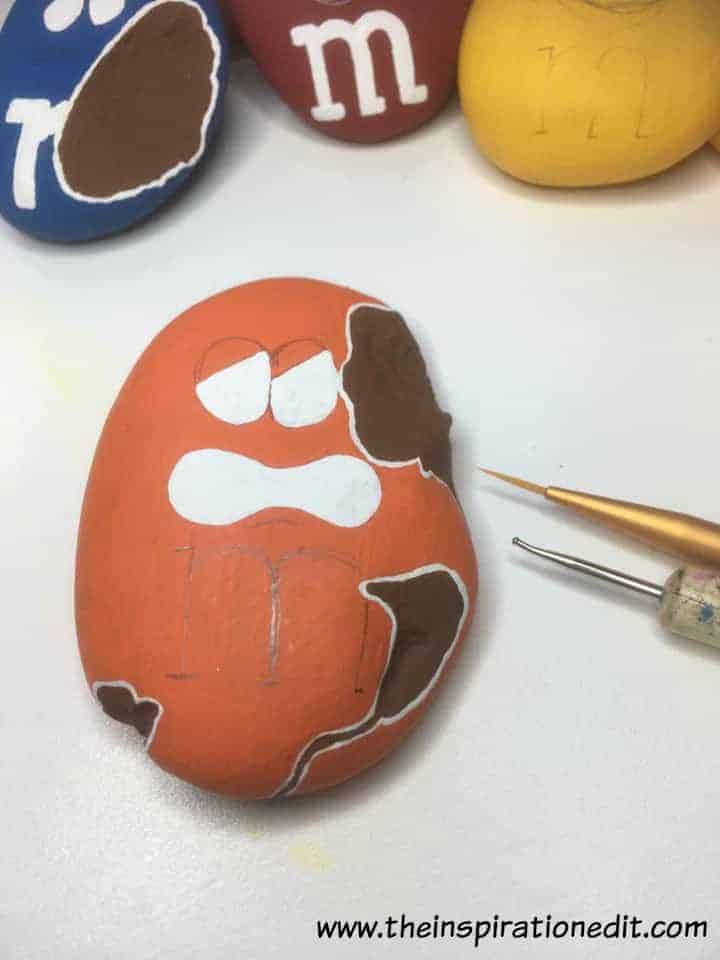 Don't forget to add a black dot for the eyeball and to add any eyebrows.
Use a dotter or brush with red paint to make a tongue.
I find a stylized heart shape works best.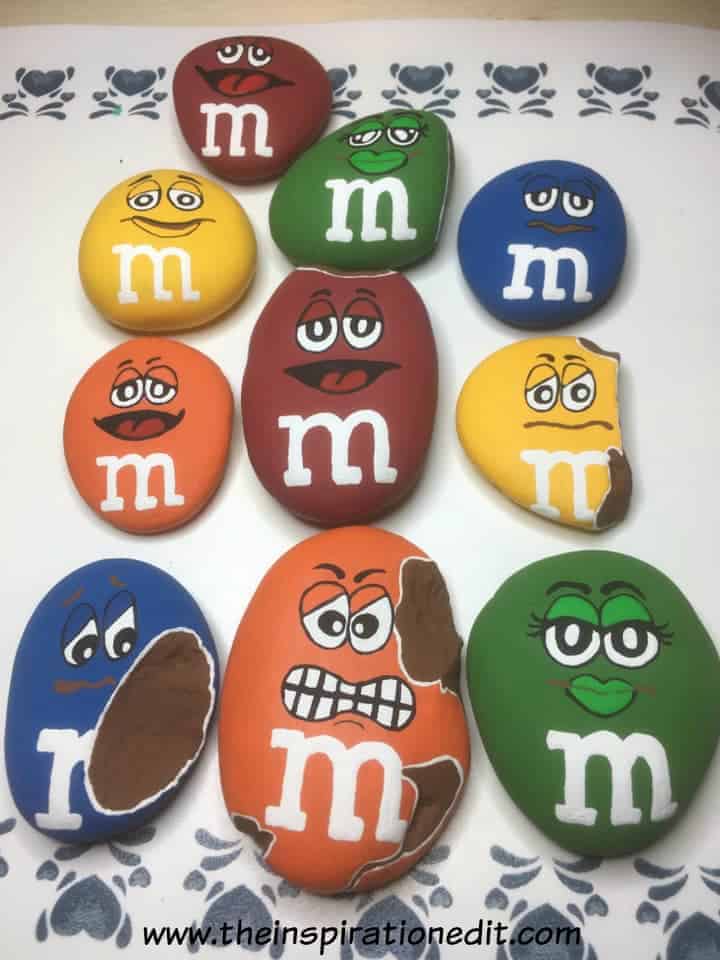 Once your done with final touch ups your ready to apply sealer.
Don't forget to add your group name to the rock before you seal them. Then if someone finds your rock they can share to your facebook group!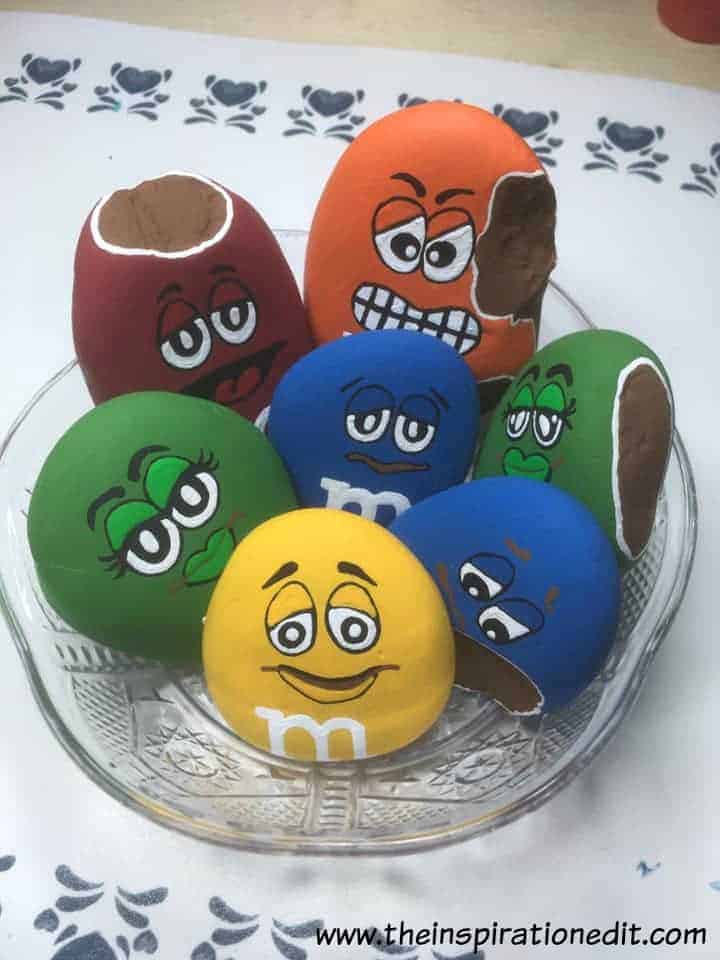 All done and ready to display!
Painted Rocks – A Great Gift Idea!
You may very well want to hide these MnM rocks locally for kids to find or if you're looking for a unique and different birthday gift, you could gift a set of these rocks to a friend with a huge bag of real MnM's! Now that would be a great gift! Don't you think!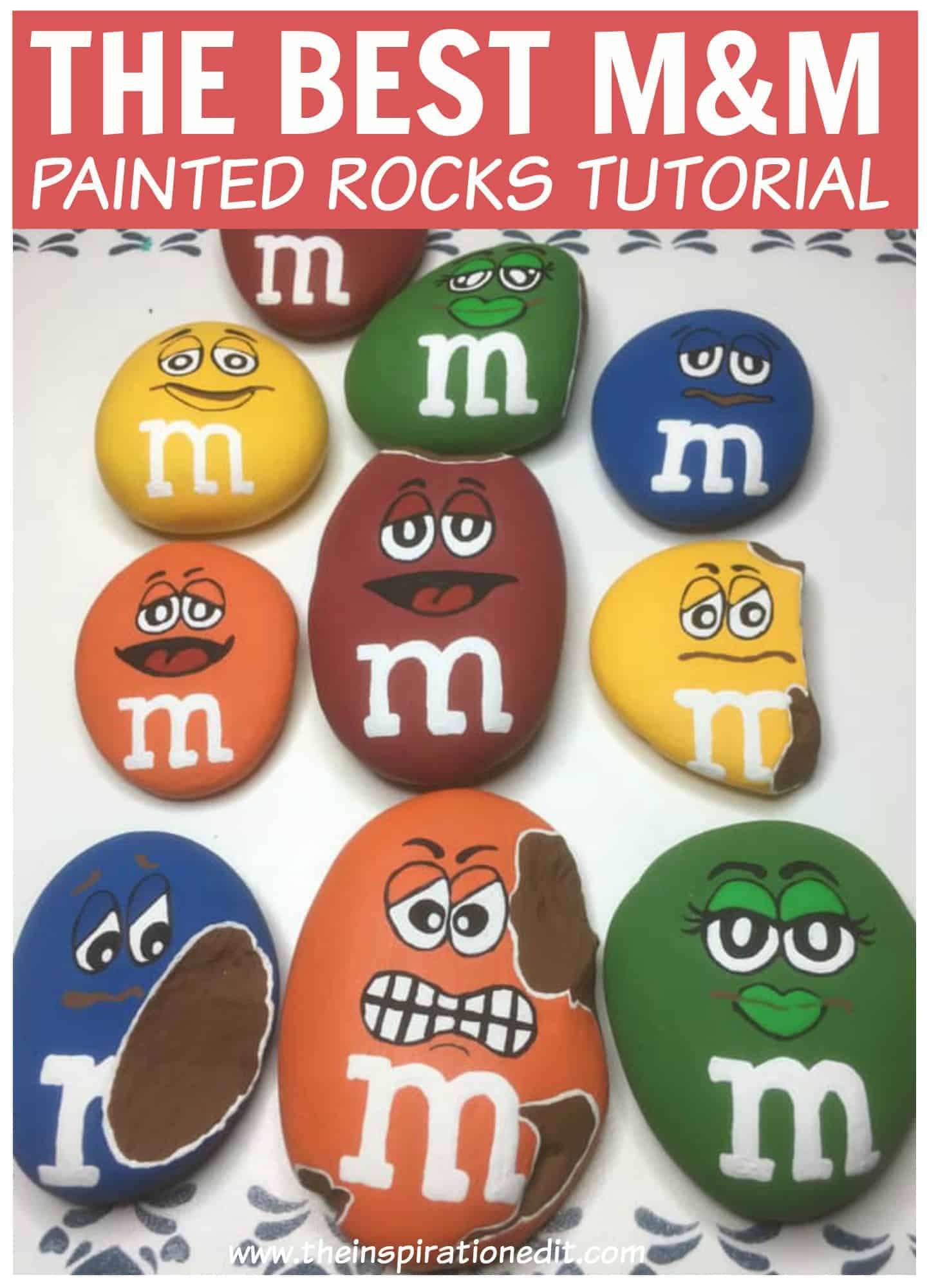 Please do pin these painted rocks to your pinterest board!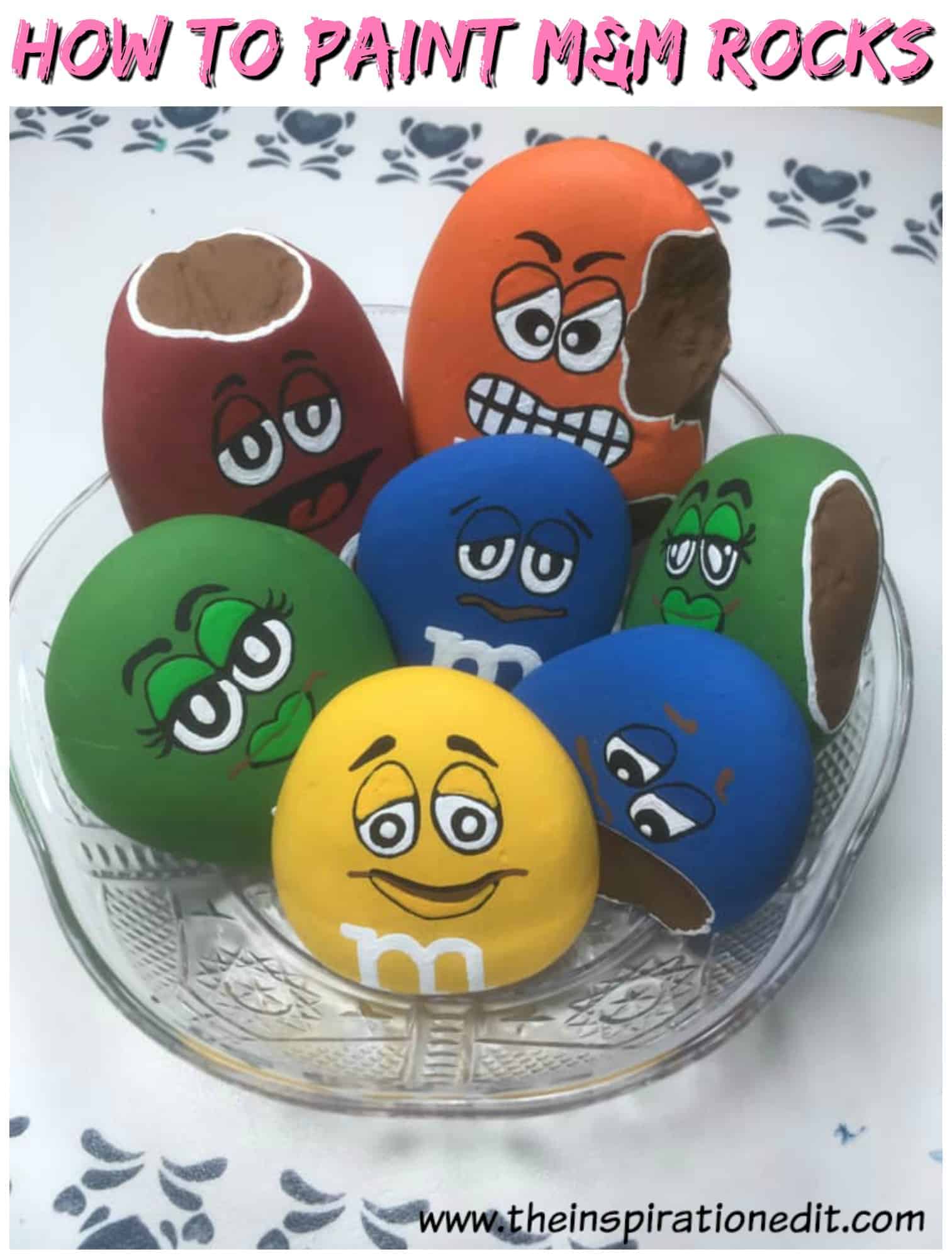 You may also love these Minion painted rocks or these super cute Lion King Painted rocks. Rock painting can be super fun! We even have some fantastic Halloween painted rocks here on The Inspiration Edit. I'm sure you will love those!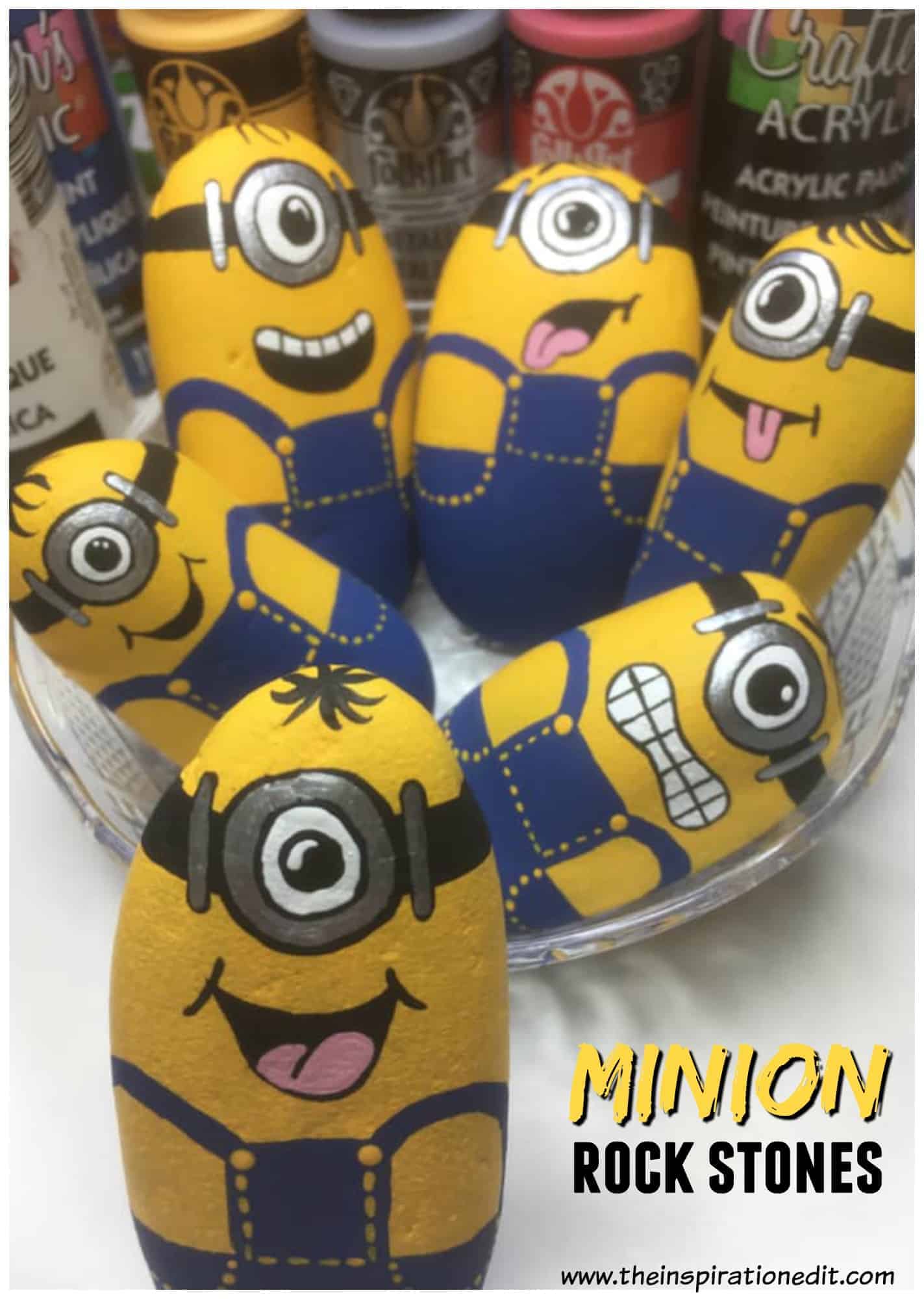 About Angela Milnes
Angela Milnes is a Qualified Early Years Teacher who has specialised in Preschool and Kindergarten teaching. She has a wealth of experience teaching young children and is passionate about kids crafts and having fun as a family. Angela has also taught cooking skills and loves to share both family recipes and easy instant pot recipes here on The Inspiration Edit. Follow her on Pinterest!