Today I have a fantastic Unicorn Painted Rock Craft Idea to share. Unicorns are a popular phenomenon at the moment, especially for kids and also for adults. In fact, I created a fantastic Unicorn gift guide recently with a few fabulous Unicorn gift ideas for kids.
This, however, is a fun craft you could paint with kids or for kids. It's super easy and simple and lots of fun. I do hope you enjoy.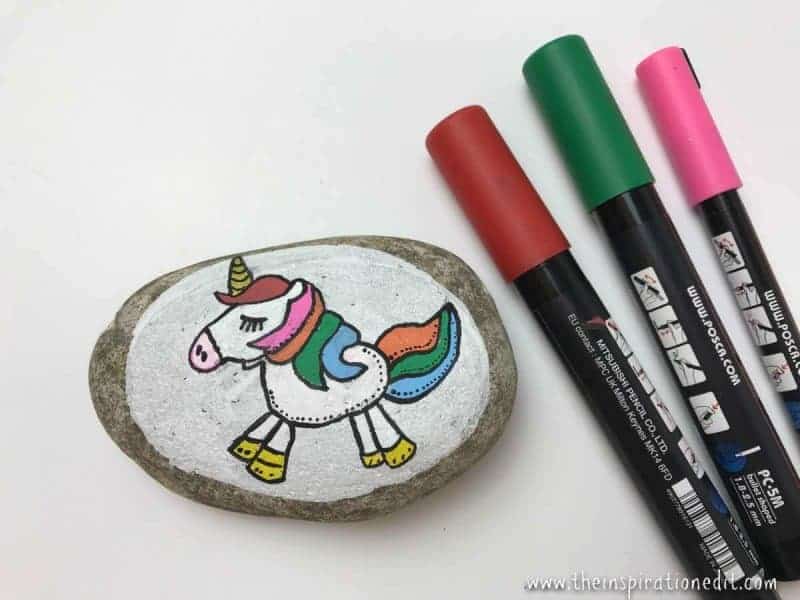 Unicorn Painted Rock Craft Idea
This is such a fun painted rock idea to do with your children. I think it would be ideal for a fun kids birthday party, or for an afternoon craft with the children on the weekend.
You could even make these to give as gifts to their friends for a special event or just because!
*I use affiliate links in this post. If you buy anything from my links I will earn a small commission*
What you need to make your Unicorn painted rock
One rock stone
1 lead pencil
Posca Pens
Sketch Paper
Paint Tray (optional)
Uni-posca Paint Marker Pen – Medium Point – Set of 15 (PC-5M15C)

Margo 30lb. Decorative Pebbles River Rocks Colored Stones Medium Snow White Pebbles 1 in. to 2 in.

BIC Pencil Xtra Sparkle Mechanical Pencil, Colorful Barrel, Medium Point (0.7 mm), 48-Count

How to Make a Unicorn Painted Rock
First I drew my Unicorn design on some sketch paper using my Bic Pencil.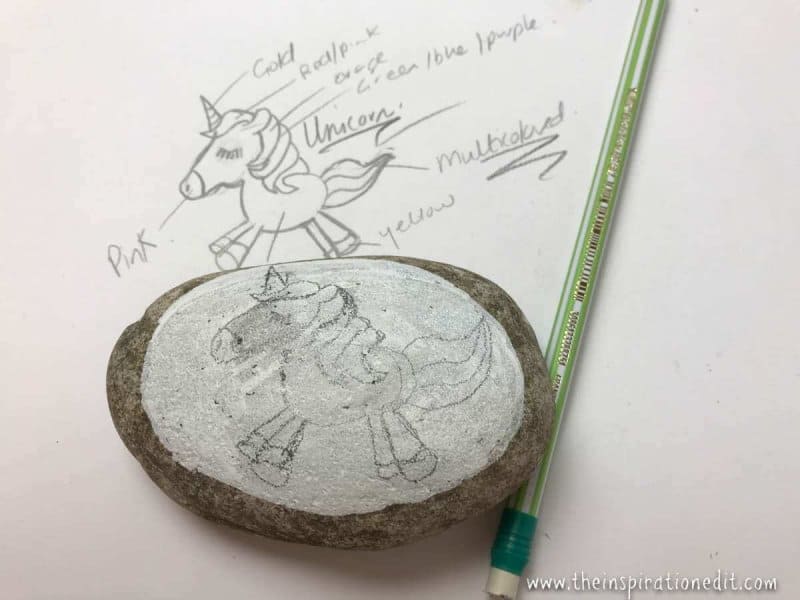 I then painted a white background on my rock stone with the white posca pen.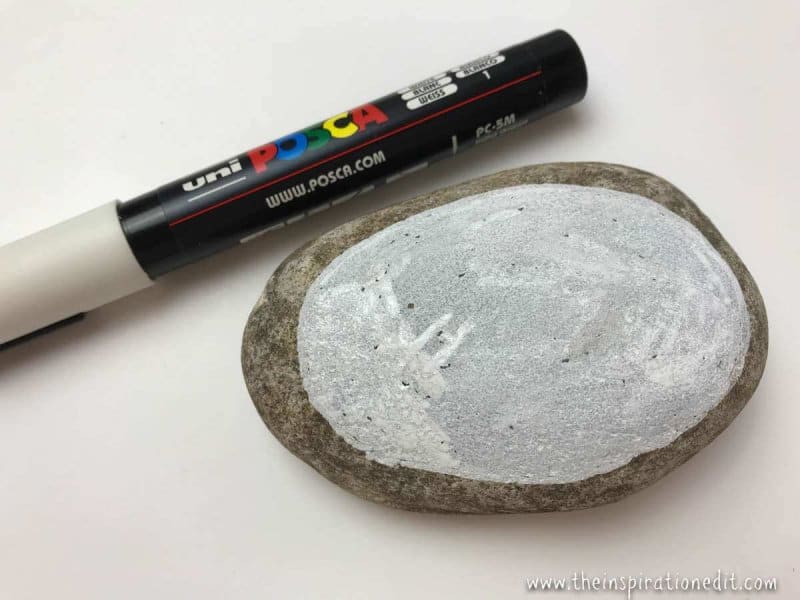 Next, I used my lead pencil to draw the Unicorn onto the rock stone.
I began by painting the Unicorns hoofs yellow, her nose pink and then began adding different Posca paint colours to her main.
I wanted a rainbow Unicorn so used as many bright coloured Posca Pens as I could find. I then added a gold paint for the Unicorns horn.
I always like to outline my rock stone characters with black Posca paint and this is the part I find tricky. I added white to the nose and gave the unicorn an eye.
Finally, I used the Posca pens to add detailed dots and lines to the stone painting.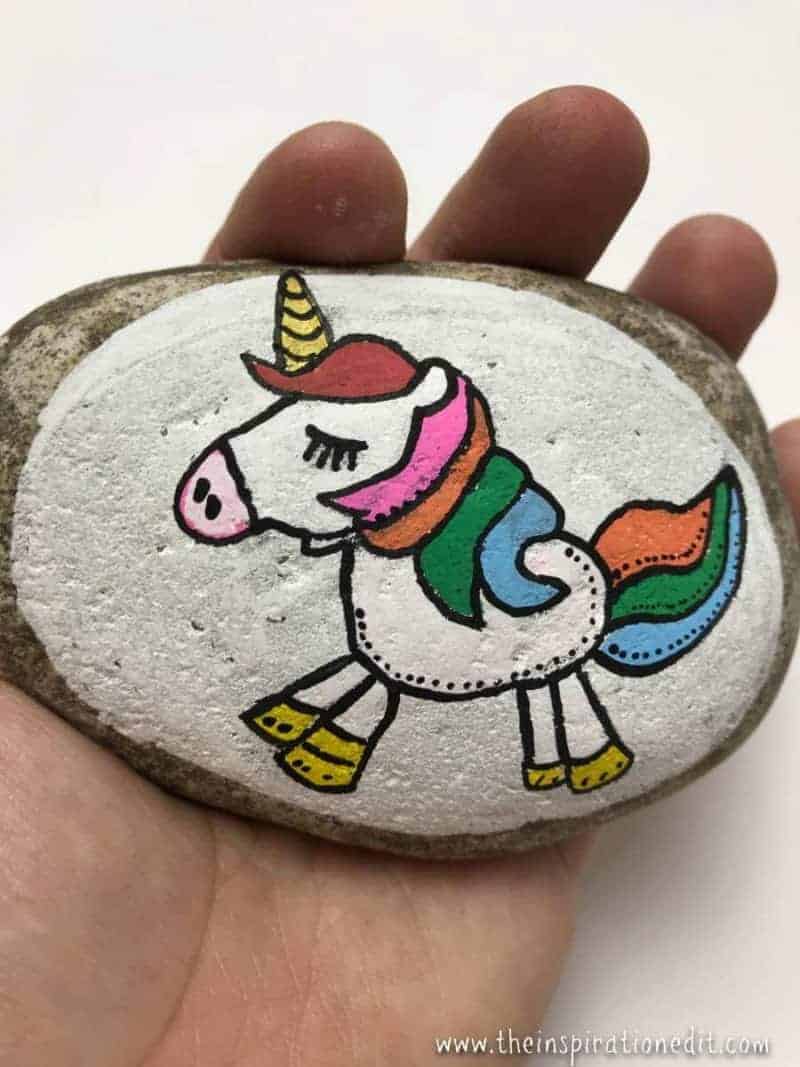 Then I added black lines to the Unicorns horn and the painting was complete.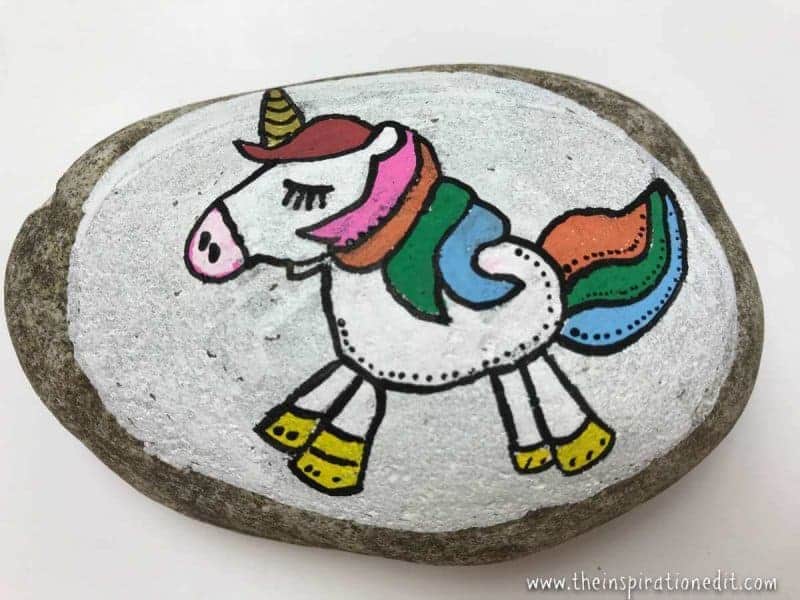 Displaying your Painted Rock Craft
I am really pleased with the way this stone turned out. It looks super cute and has been added to my collection. You could easily display these on a shelf, windowsill, or my favorite idea is to add them to your garden as a fun decoration. Remember to add your initials and the date to the back of your rock to remember when you made them.
More Painted Rock Craft Ideas
Next, I am looking at painting some Disney themed Rock stones. I think that would be fun to do for a Disney party or to decorate a kids bedroom that is Disney themed. There are so many amazing painted rock ideas that you can add to your garden!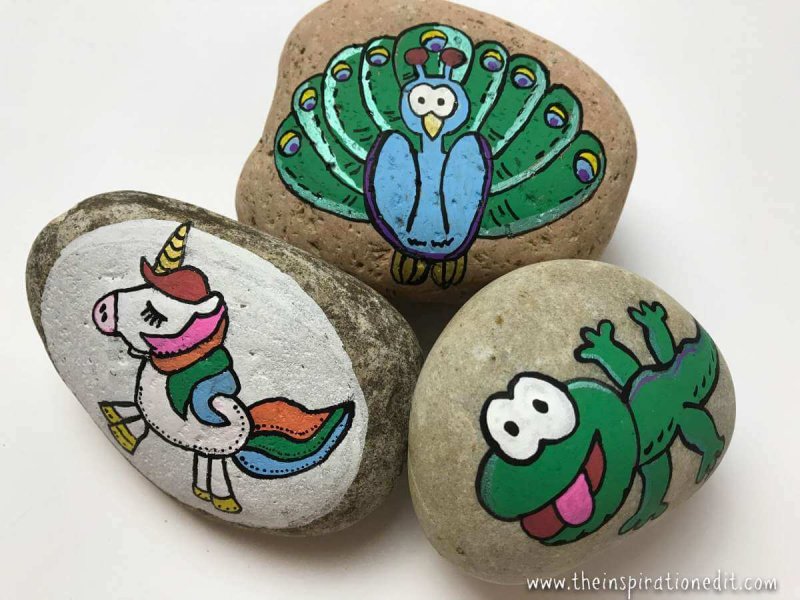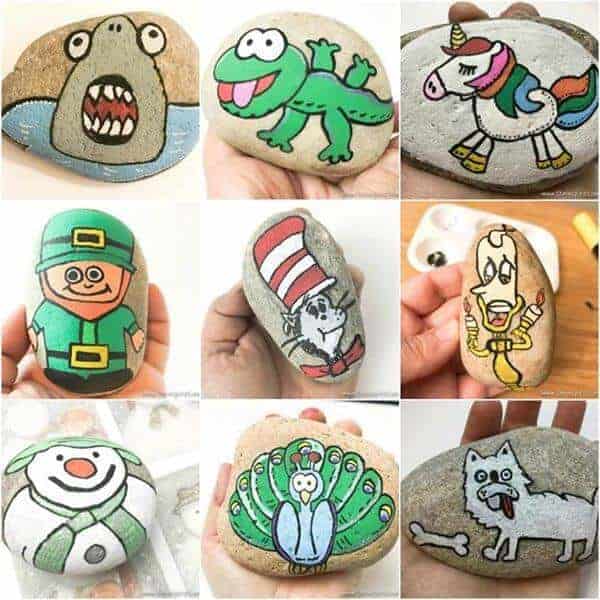 Angela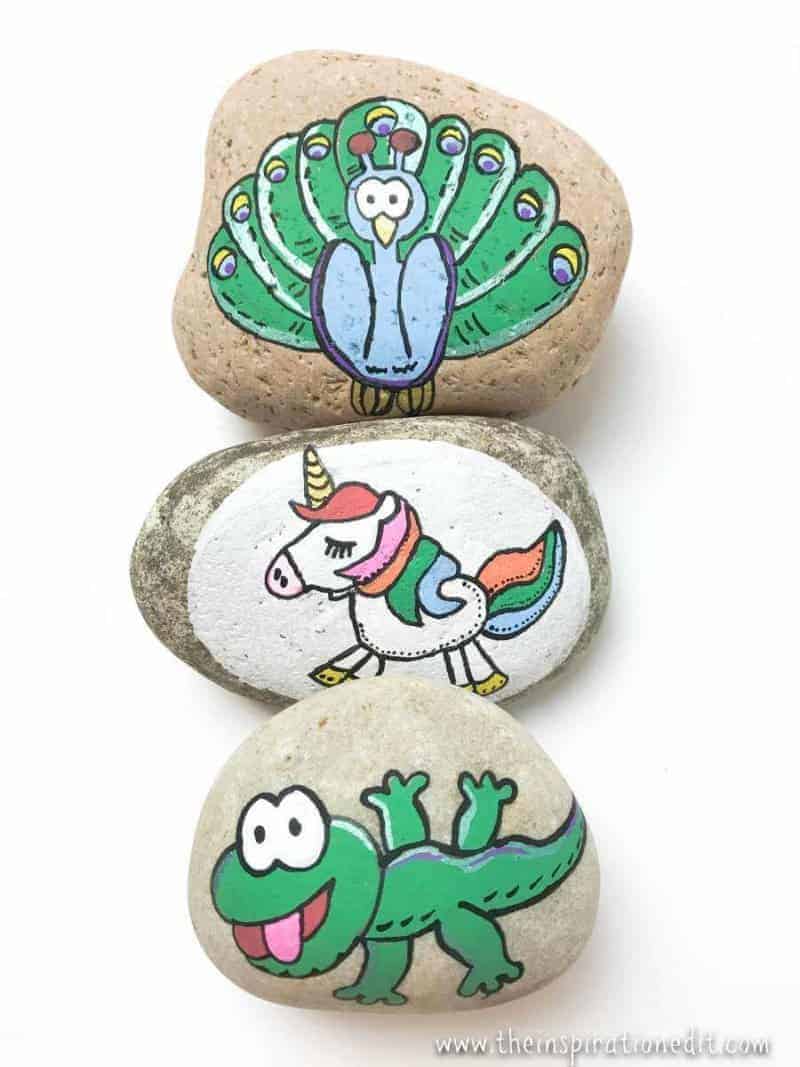 Please pin this fantastic unicorn painted rock tutorial