Today we have a Halloween Vampire Craft the kids will love. I am a huge fan of Halloween and it's a great time to get crafting with the little ones. I've been making a few Halloween themed painted rocks recently and today I am sharing this super easy Vampire Halloween rock stone.
Halloween Vampire Craft Rock
This Vampire craft is easy to paint and simple and will make a great decoration or fun activity for the little ones to enjoy. You could paint this at home or at preschool or Kindergarten.
*I use affiliate links in this post. If you buy anything from my links I will earn a small commission*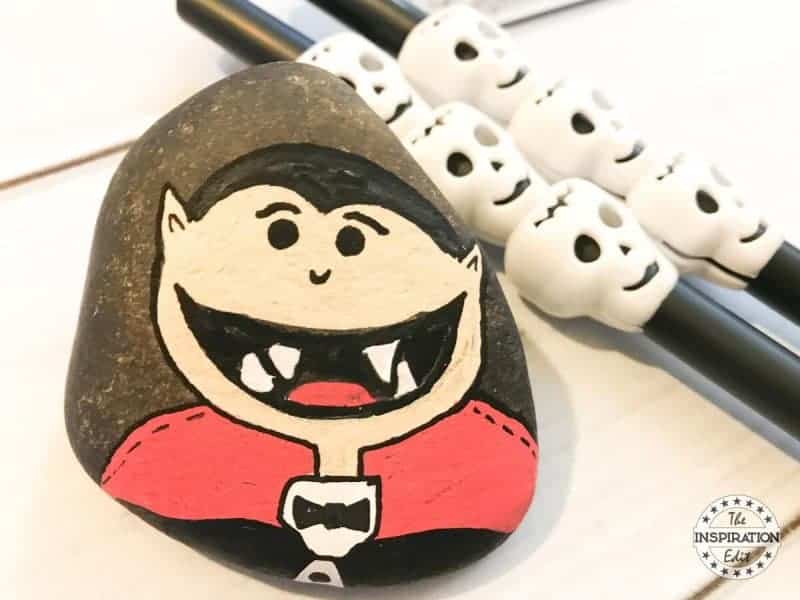 Halloween Painted Rock Ideas
There are so many different Halloween painted rock ideas you might want to try. My daughter and I have been making a few different rock stones, and here are a few examples or ideas which you might choose to make with little ones or on your own.
Pumpkin Painted Rock
Mummy Painted Rock
Witch Painted Rock
Bat Painted Rock
Ghost Painted Rock
The ideas are endless, there are so many different Halloween characters you could make. You could even make a whole set of Halloween Story Stones.
What Supplies Do I Need?
You will need to find a stone to paint. This can be a stone in the garden or you could purchase stones from a garden centre or Amazon. I love that you can buy smooth stones from Amazon. For my stone I used one a friend had given me from her garden.
To paint the stone you can use acrylic paint and a paintbrush or you opt to use Posca marker paint pens. I prefer posca pens as they are much easier for me and my daughter likes them too.
Rock Stone Painting Supplies
Pencil Sharpener
How To Paint Create The Vampire Craft
First you will need to rinse your rock stone in warm water. Leave your stone on a towel and allow to dry completely.
Use a pencil to sketch the design in your sketch pad.
Next draw your design onto your stone using the white posca pen.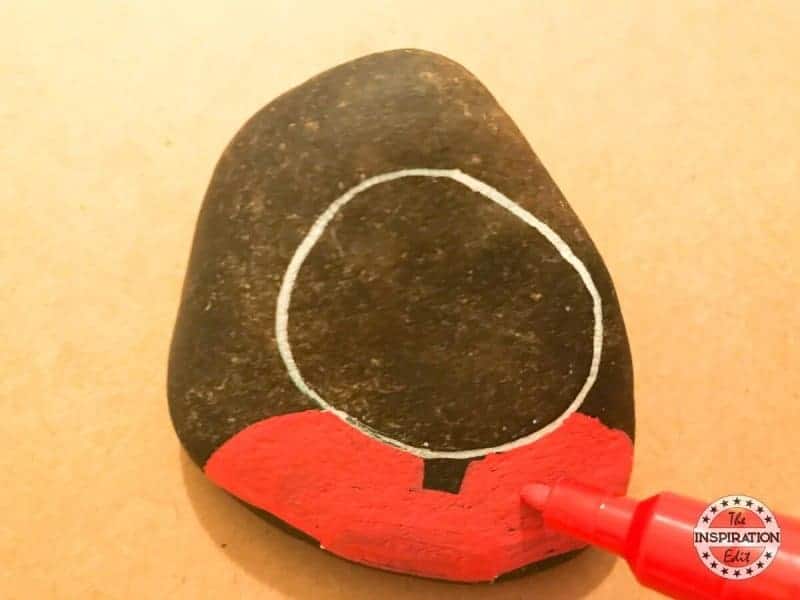 Use the red paint pens to color in and create the bat collar.
Draw a mouth with fangs and add a tongue.
Now color the face using a flesh toned posca pen. You may want to use a purple pen.
Finally add detail to your Vampire using a black paint pen.
Add white detail to your vampire and allow the paint to dry completely.
If you'd like to protect your stones designs , use a spray sealer or Modge Podge.
Your Vampire craft is now complete.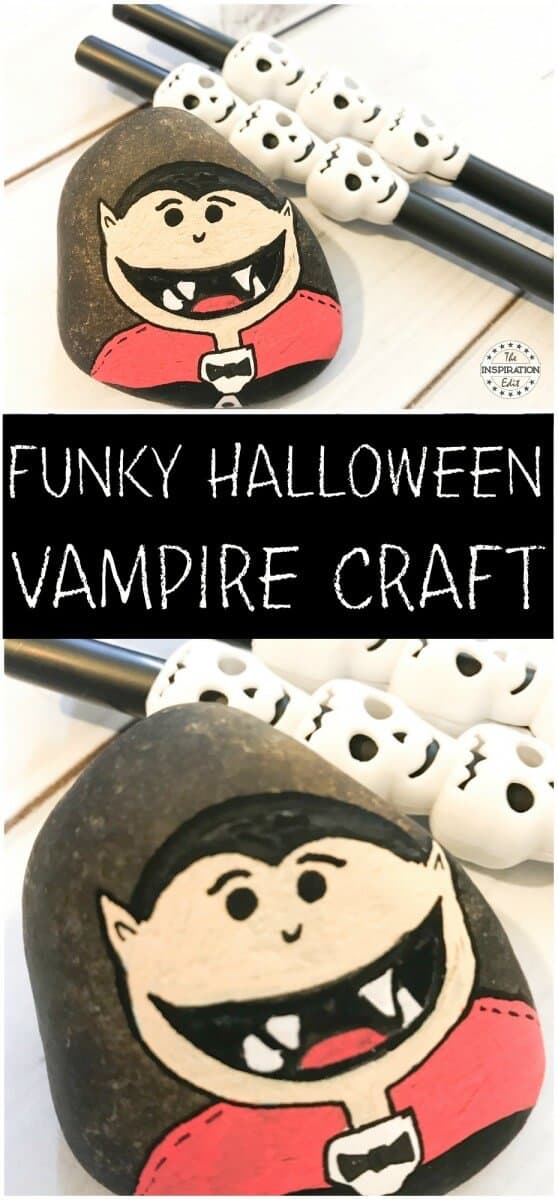 Check out more rock stones ideas here on The Inspiration Edit
More Painted Rock Ideas You May Love
Please Pin This Fun Painted Rock Vampire Craft