I love making treats for the kids to take into school for their class parties. And, I have to say these Valentine's cookies with smiley emoji heart eyes were a huge hit!
Not only do kids love cookies, but they were all ecstatic that they were emoji cookies. What is great about these cookies is you could totally make different emojis with them.
It would be a fun experiment to see if the kids can say what they want to say using only Emoji cookies! Check out my Valentine's Cookies recipe below for some fun!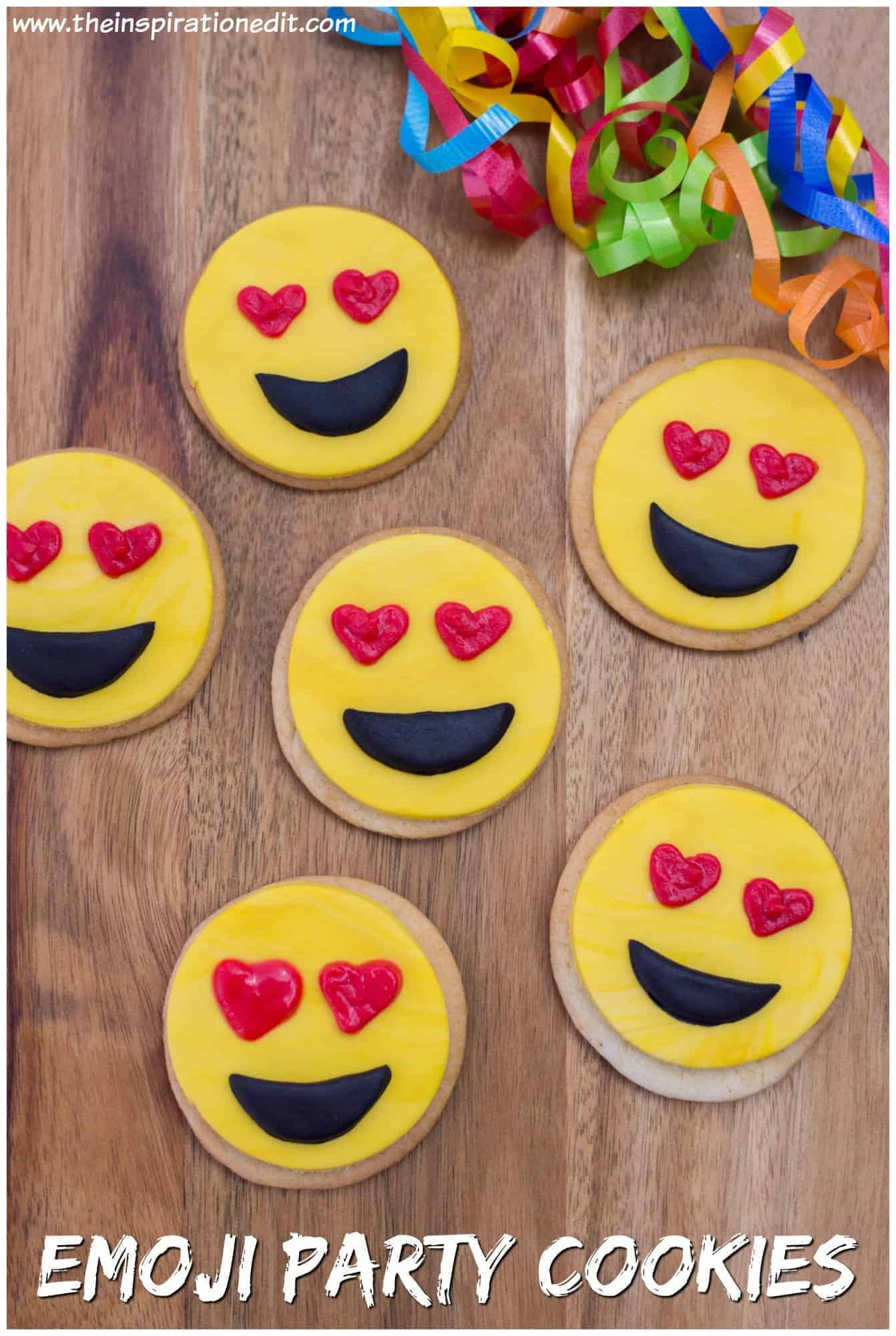 *I use affiliate links in this post. If you buy anything from my links I will earn a small commission*
Supplies For Emoji Cookies
One dozen of our favorite sugar cookies, cut into circles about 2 inches in diameter

4 oz. yellow fondant
2-3 oz. black fondant

Yields: 12 decorated cookies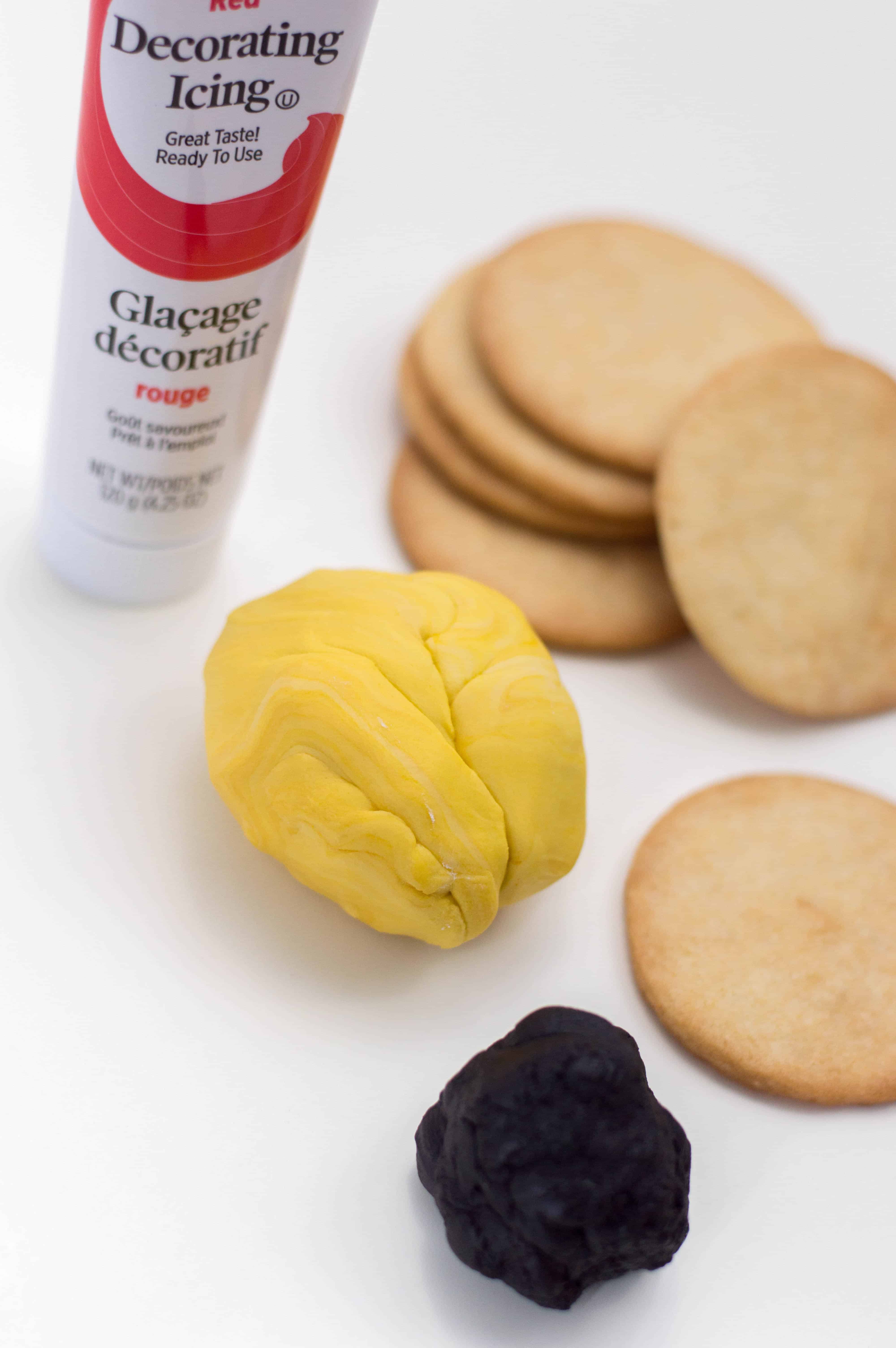 How to Make Valentine's Cookies
I'll now share the tutorial for making these fantastic emoji cookies, perfect for Valentines Day!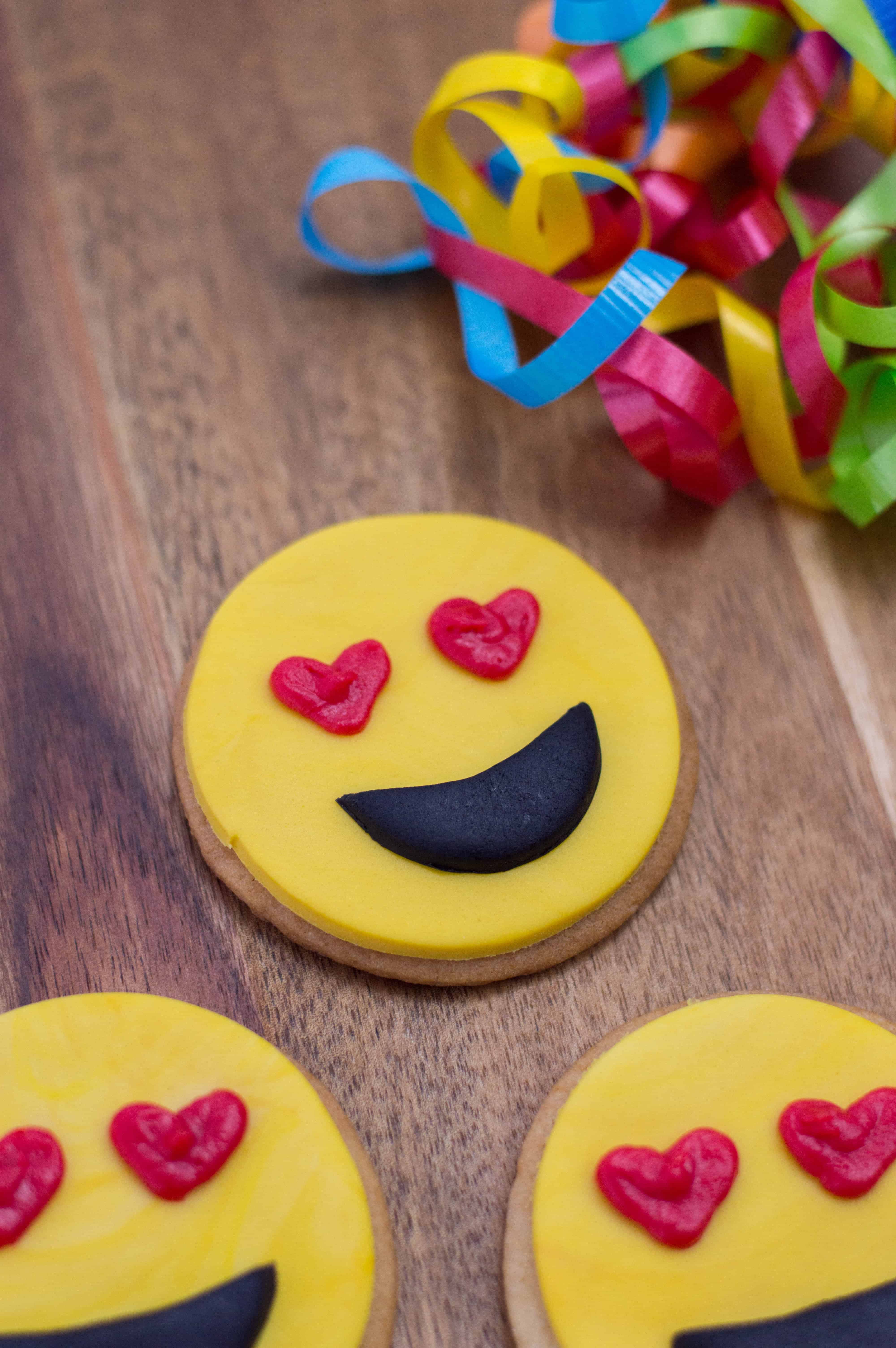 Before you decorate, ensure that all of your cookies are cool to touch.
Roll out your yellow fondant so that it's about ¼ of an inch thick.
With the same cookie cutter you used for your cookies, cut out 12 circles.
Press a yellow fondant piece on each cookie.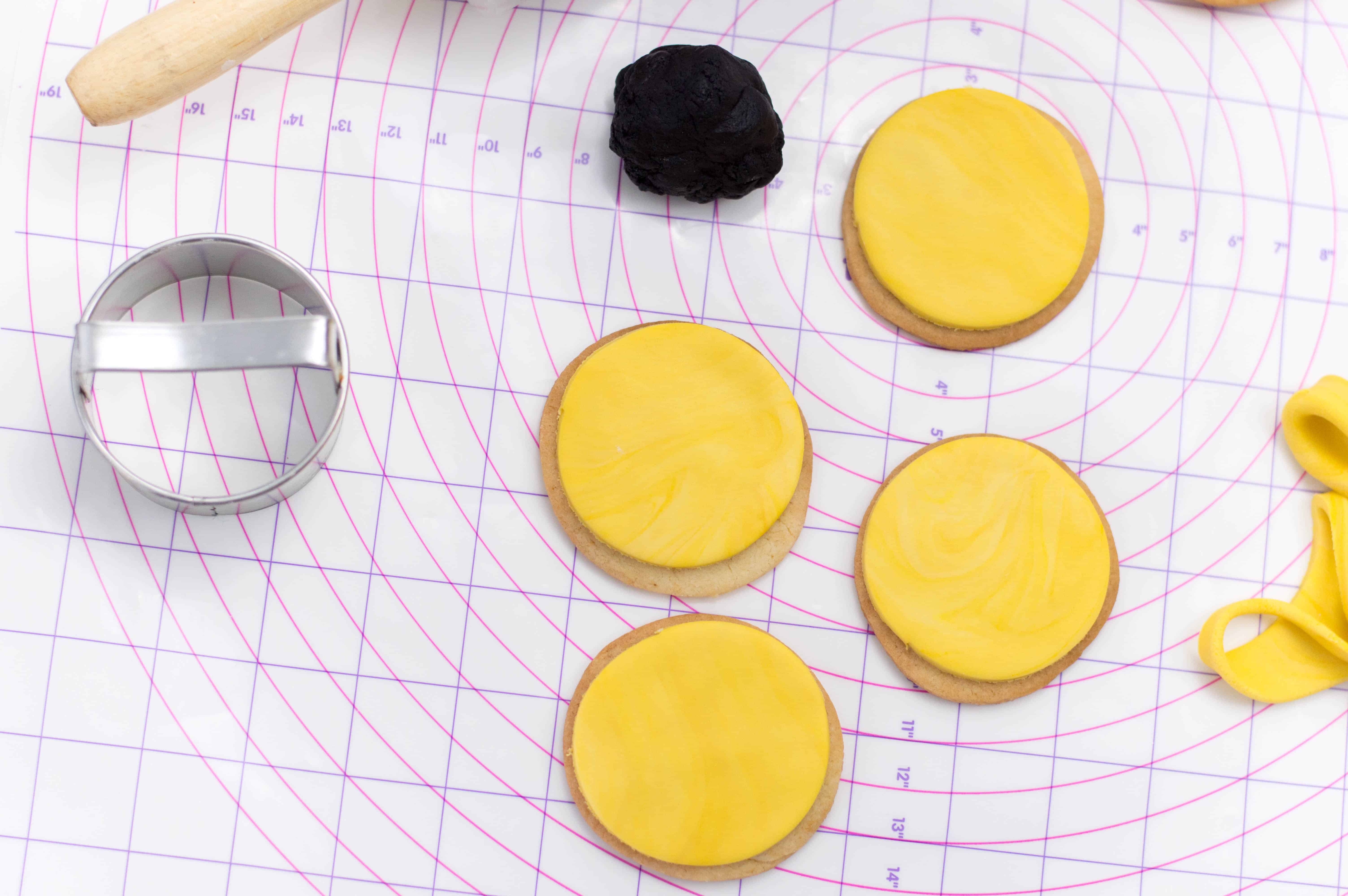 Roll out your black fondant so that it's about ¼ of an inch thick.
With a circle cookie cutter about 1 inch in diameter, cut out 6 pieces.
Using a butterknife, cut off 2 pieces from each black circle, each with a rounded edge. These will act as your cookie's smiles.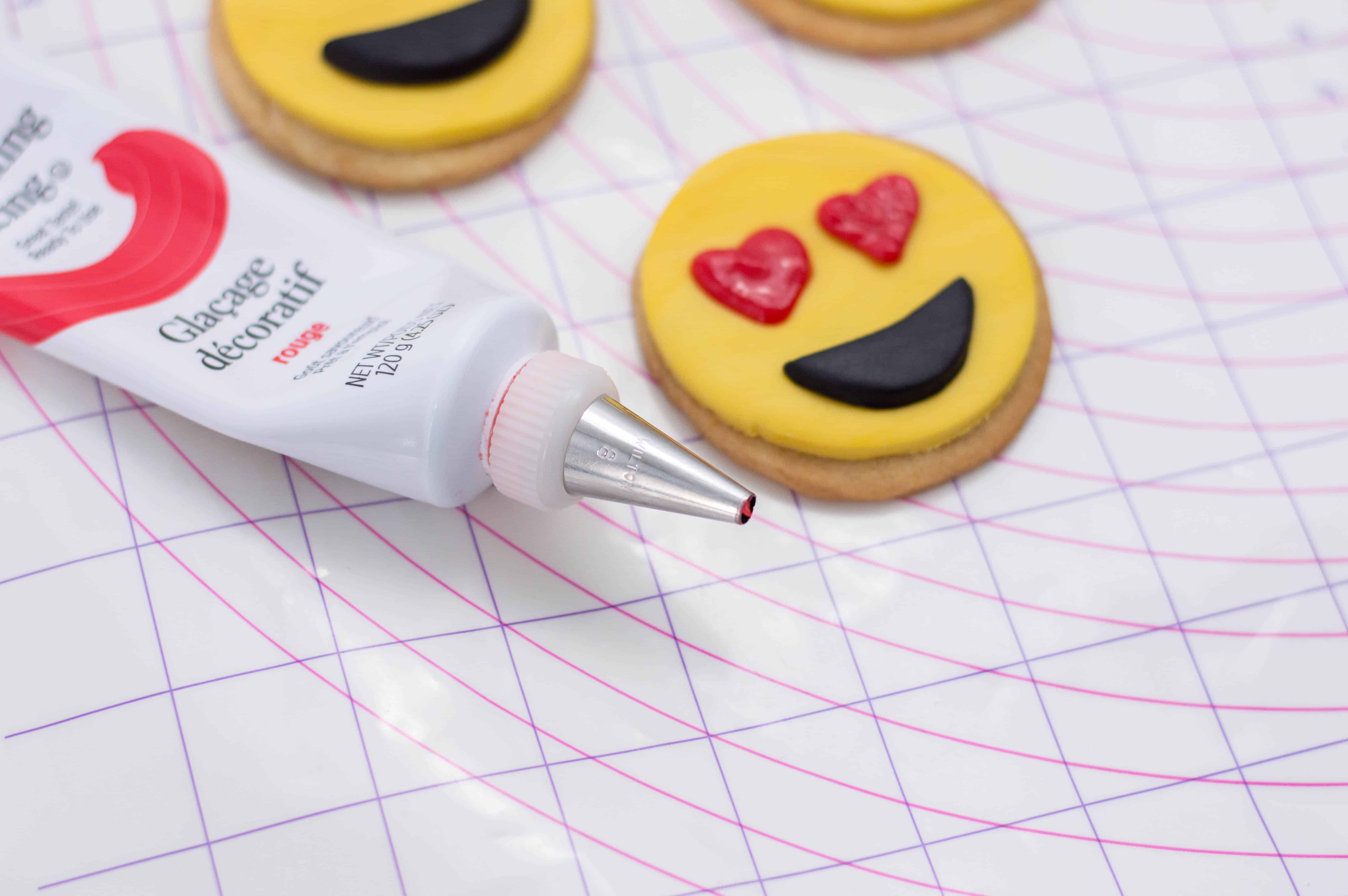 Press one fondant smile onto each cookie.
Using Wilton tip #5, frost out two hearts with your red decorating frosting. Serve and enjoy!
If you liked those fun Valentine's Day cookies, you are going to love our other Valentine's Day ideas:
Please pin these fantastic Valentine's Day ideas so you can easily find them when you need them!