If you're on the hunt for a fun Unicorn Party Treat, you'll be head over heels for these adorable and delicious cookies!
Unicorn Party Cookies
Today I am sharing these fantastic and easy to make Unicorn cookies. They would make a brilliant party treat and are so simple and easy to make with or for little ones. If you have a unicorn-themed party on the horizon, these are certain to be a win!
Unicorns are always super popular and I think because they are magical creatures and inspire make believe and the imagination.
I really hope you enjoy this lovely Unicorn party food idea. They are so much fun to make and even more fun to eat! These Unicorn treats are certain to be your new favourite treats!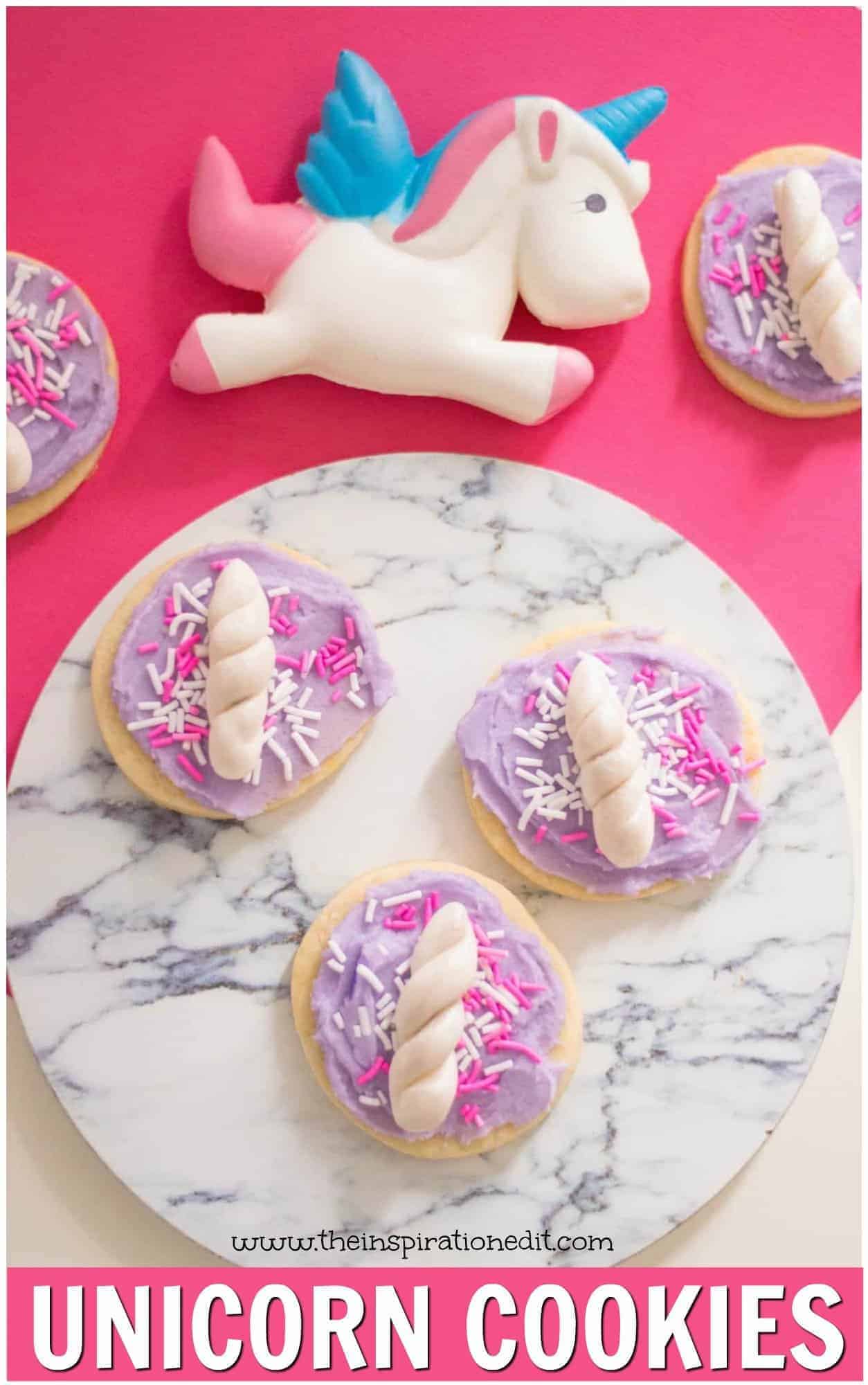 Ingredients for the Unicorn Party Treat
For the cookies:
To decorate these Unicorn treats: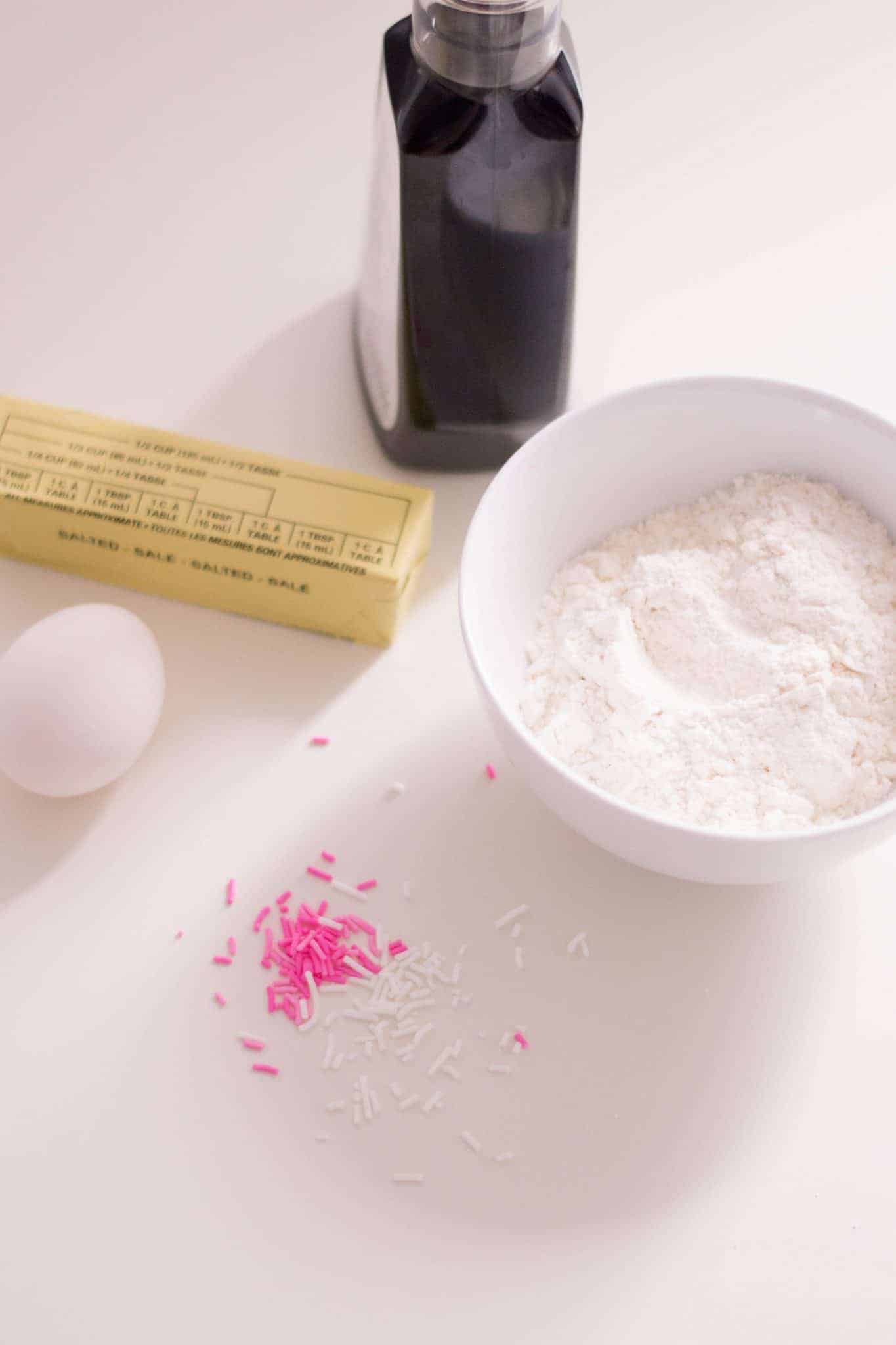 How to Make Unicorn Cookies
To make the Unicorn treats:
Sift dry ingredients (flour, baking powder, salt) in one bowl
With an electric mixer, beat butter, egg, sugar, and vanilla on medium speed. Slowly add dry ingredients and mix until cookie dough forms.
Form a cookie dough sphere and wrap it with plastic. Refrigerate for one hour.
Remove from fridge and let sit for 5 minutes.
Preheat oven to 325 degrees and line a baking sheet with parchment paper.
Roll cookie dough on a floured surface. Cut into circles with a cookie cutter.
Place each cookie on a lined baking sheet, about an inch apart. Bake for 12-14 minutes and cool on a wire rack.
To decorate the Unicorn Party Treats:
Beat butter, icing sugar and milk with an electric mixer (starting at the lowest speed, making your way up to the highest). These ingredients will make up your buttercream frosting.
Tint the buttercream with violet gel food colouring and mix until buttercream is completely coloured.
Roll white fondant into 1-inch spheres. Roll each sphere into long strips (about 3-4 inches long) then fold slightly. Start wrapping both ends and twist: this will form your unicorn horn.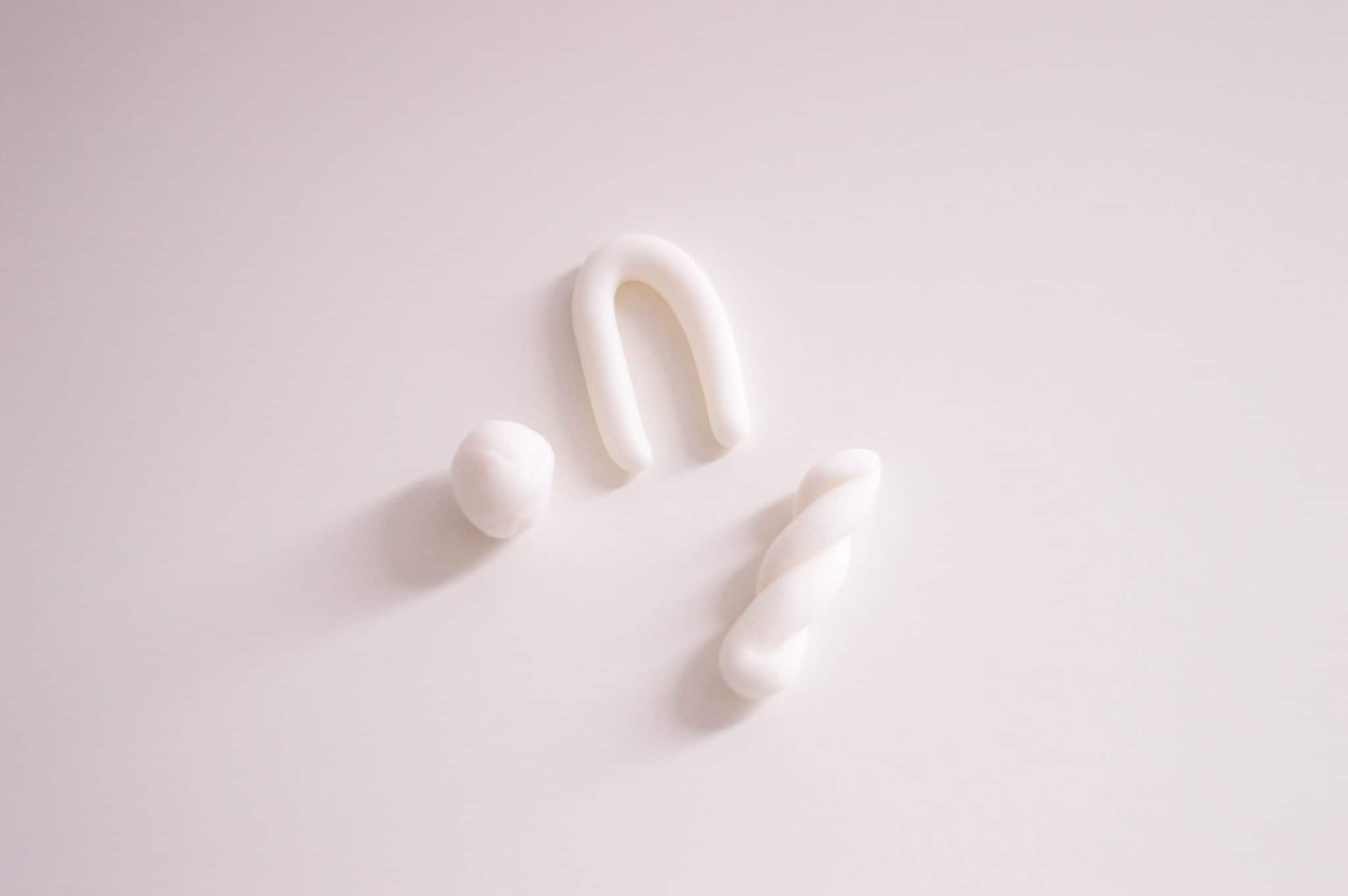 Brush with silver food dust.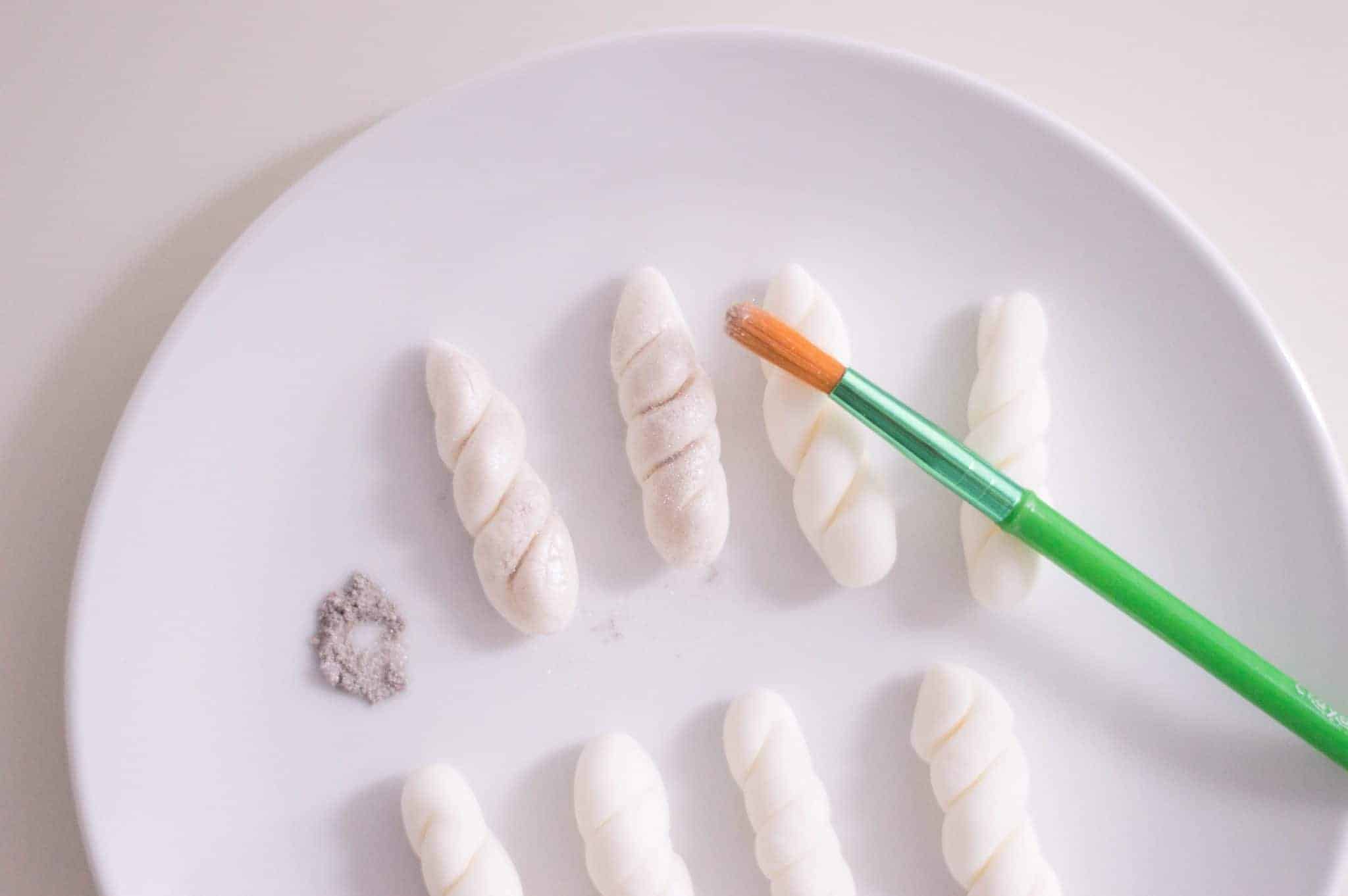 With an offset spatula, frost each cookie.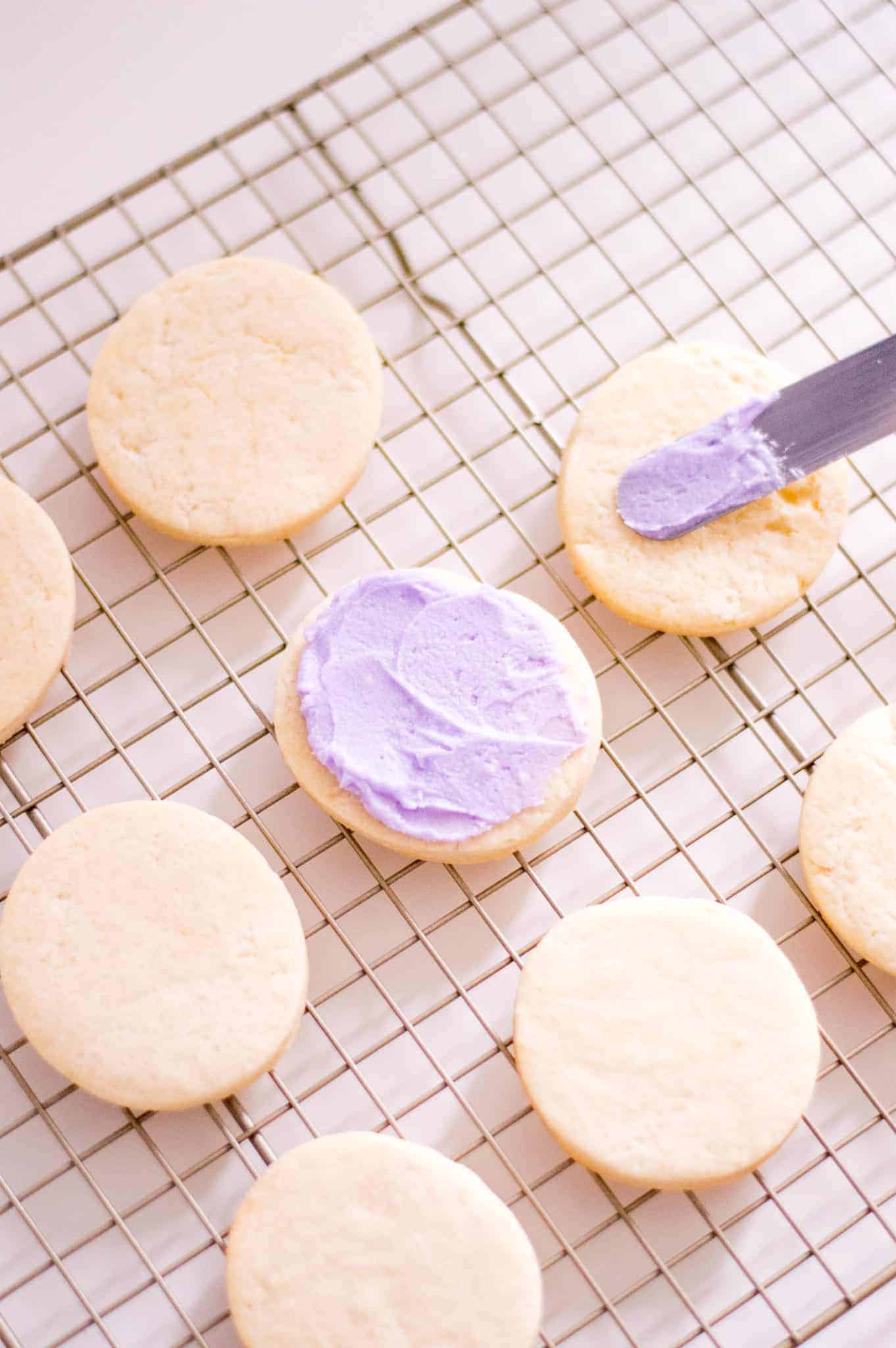 Top with sprinkles and one fondant horn.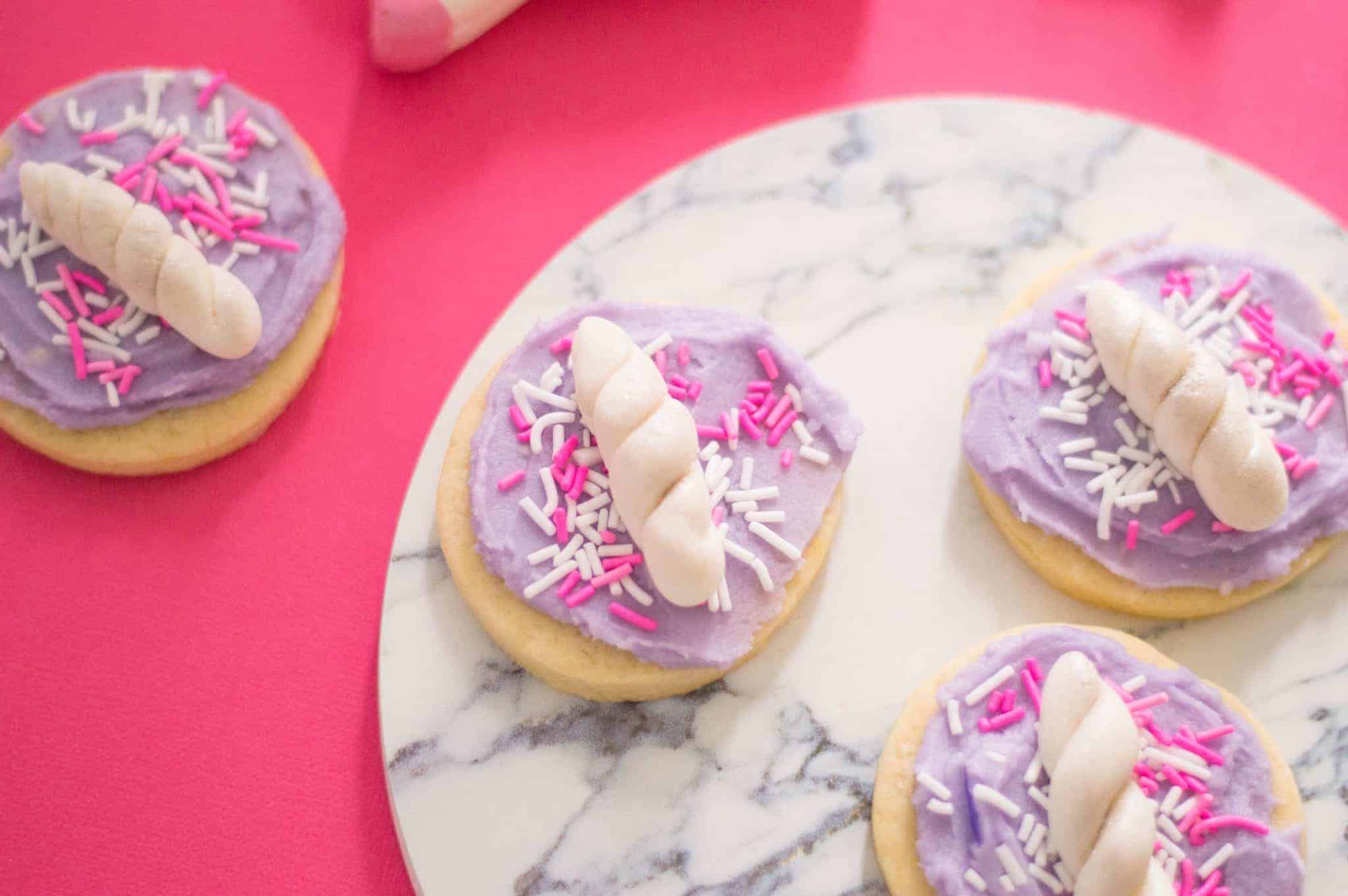 Your Unicorn Cookies are ready to eat.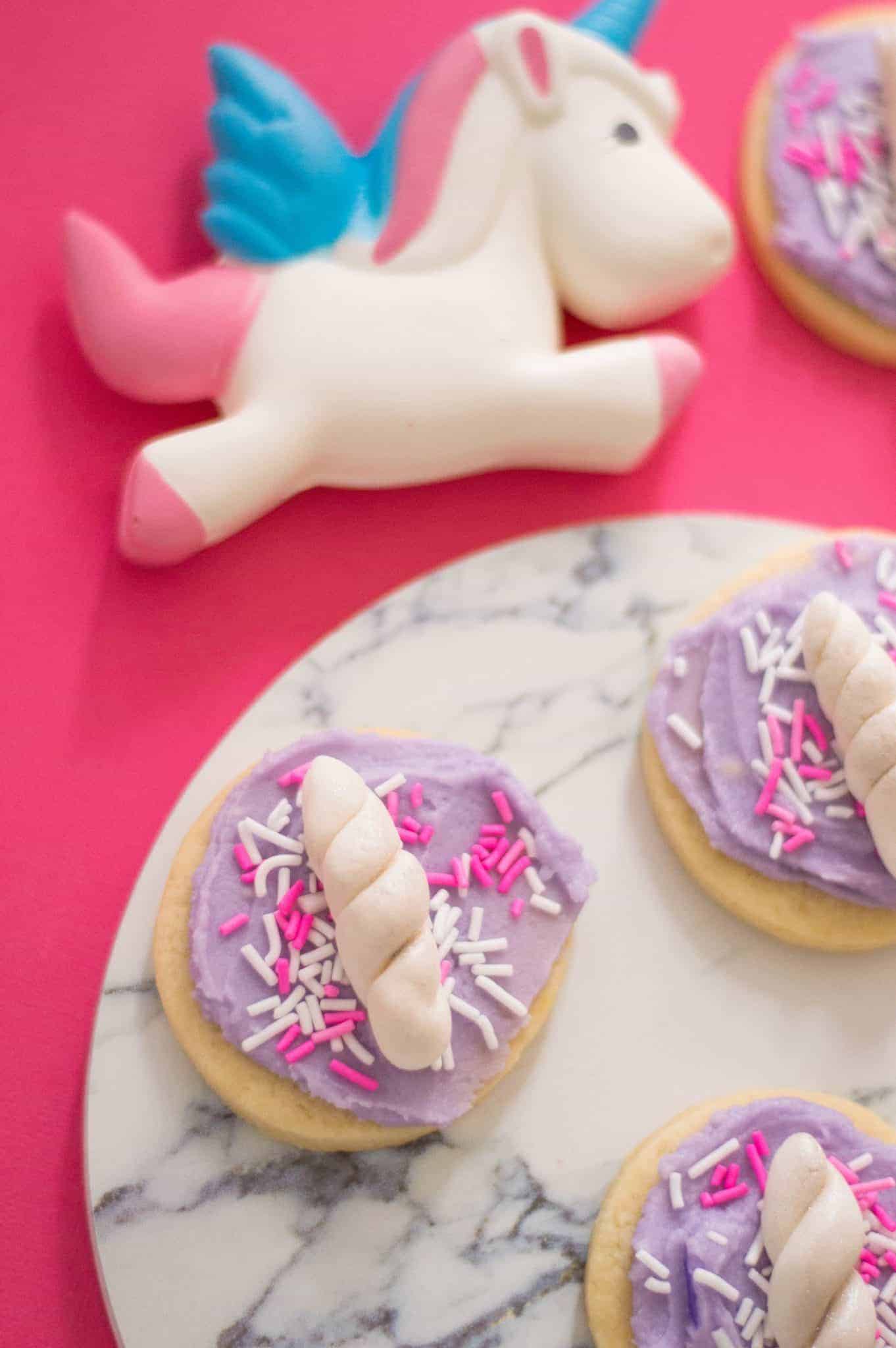 If you liked this recipe, check out some of my other fantastic recipes, below:
Please Pin These Adorable Unicorn Treats. Pinning supports my blog and allows me to share more great ideas!