With Valentine's Day literally right around the corner, this Paper Plate Valentines Craft Cute Bird craft is certain to be a blast!
If I can be honest with you…I like crafting about as much as my kids. Seriously. It's one of those things that I think anyone, young or young at heart, should do on a continuous basis. Not only is it fun, but making crafts is a great stress reliever as well!
Anytime a holiday is coming up where there is crafting potential, I'm 100% game to make any and all of them. This is why I love this Valentine's Cute Bird Craft. It's simple, yet adorable – plus, it's an awesome way to get some extra bonding and one on one time with my kiddos. (They grow up way too fast!)
Plus, with all the crafting bins full of stuff that we have in our house, I was lucky enough to have all these needed items already at home! You possibly might too since some of them are pretty common!
Have fun with this adorable Valentines craft! You won't be able to stop smiling at your completed Paper Plate Bird!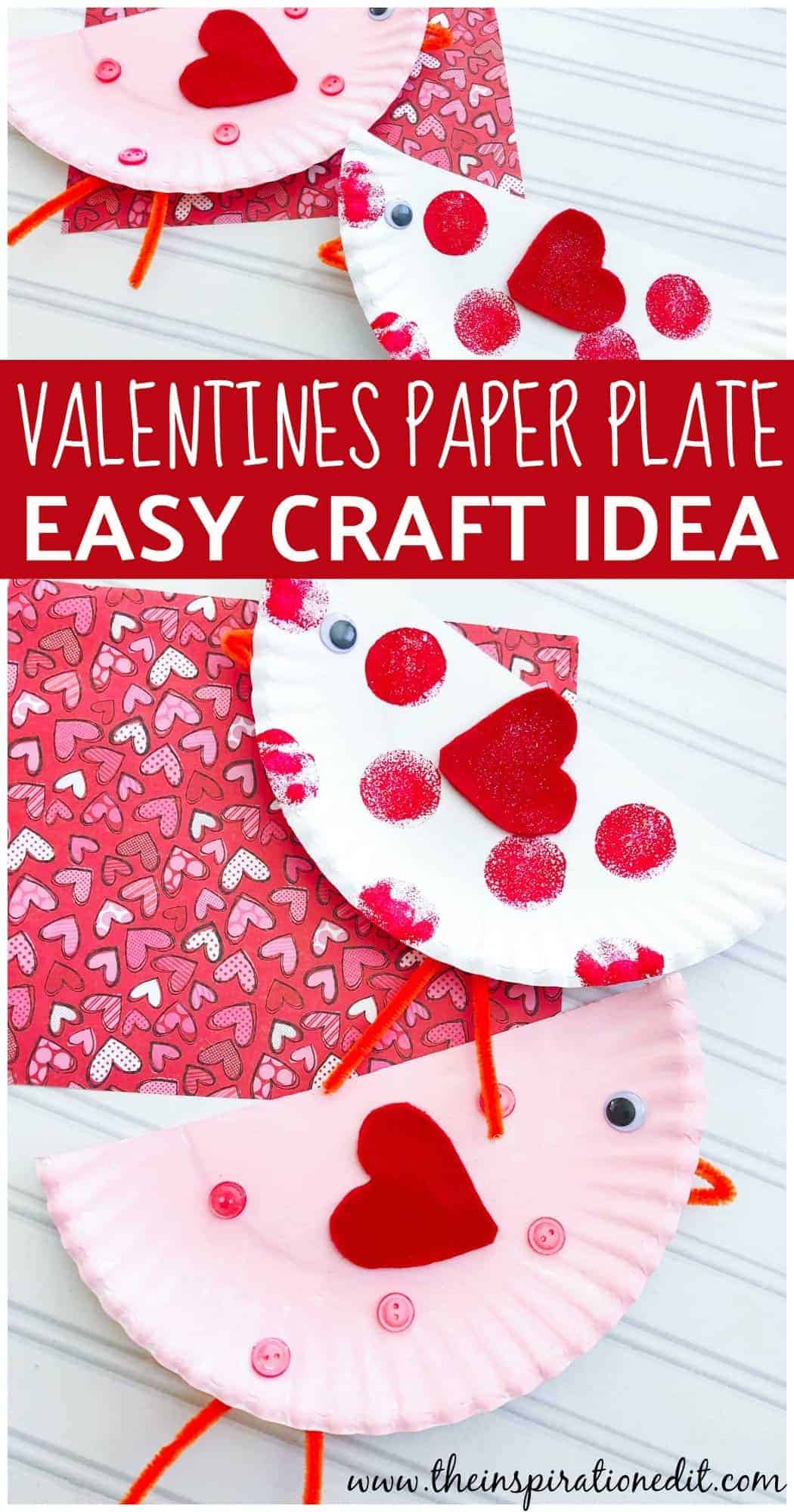 *I use affiliate links in this post. If you buy anything from my links I will earn a small commission*
Paper Plate Valentines Craft – Cute Bird
To make this paper plate craft, you'll just need a few simple items.
Paper Plate Valentines Craft Cute Bird
Paper plates
Pink and red craft paint
Red and pink buttons
Red felt
Orange pipe cleaners
Googly eyes
Round sponge paint brush
Paintbrushes
Glue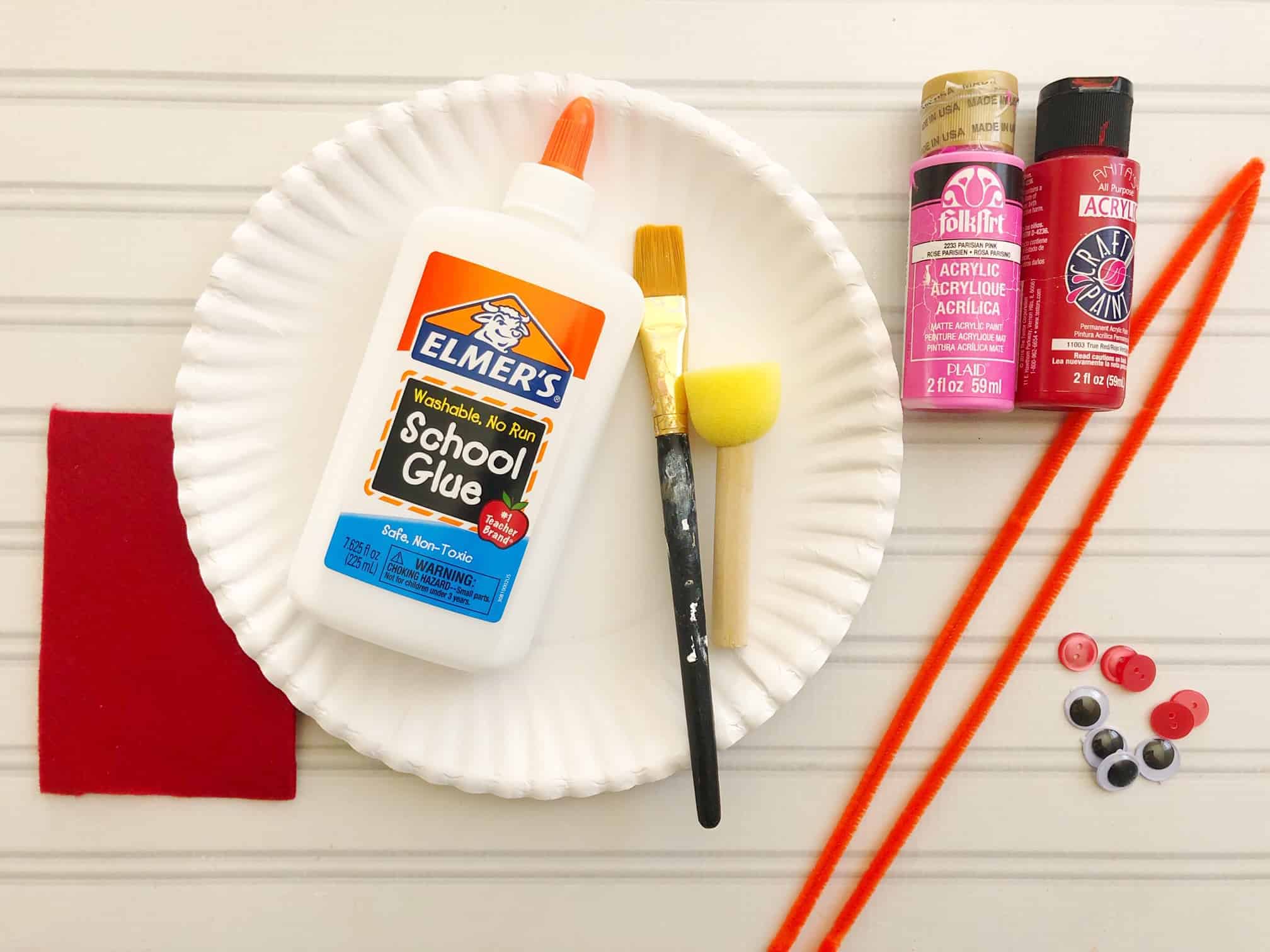 How to Make this Cute Bird Valentines Day Craft
Cut each plate in half and lay out a piece of newspaper.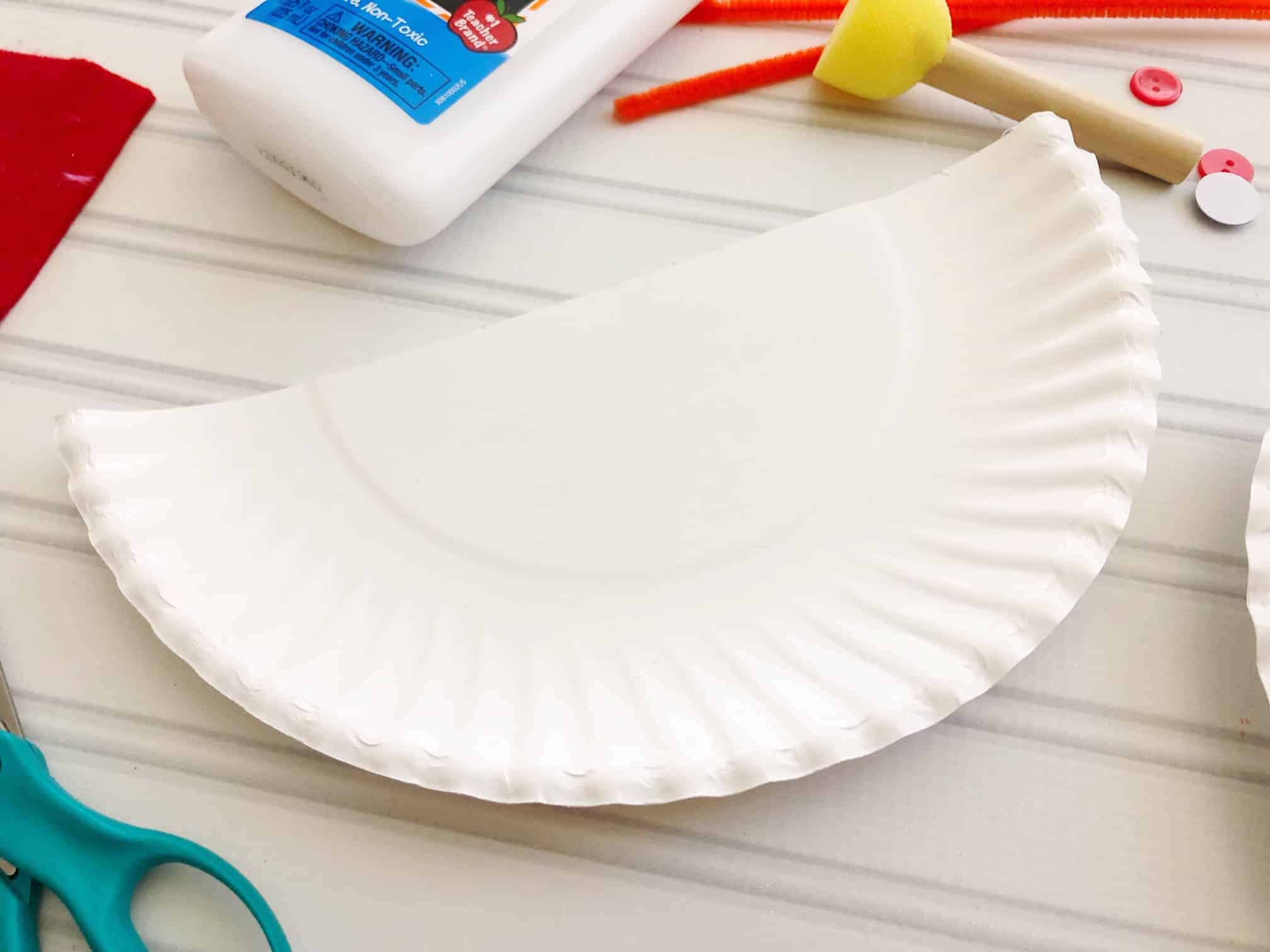 Squirt some pink and red paint on a clean paper plate and use it as your paint palette.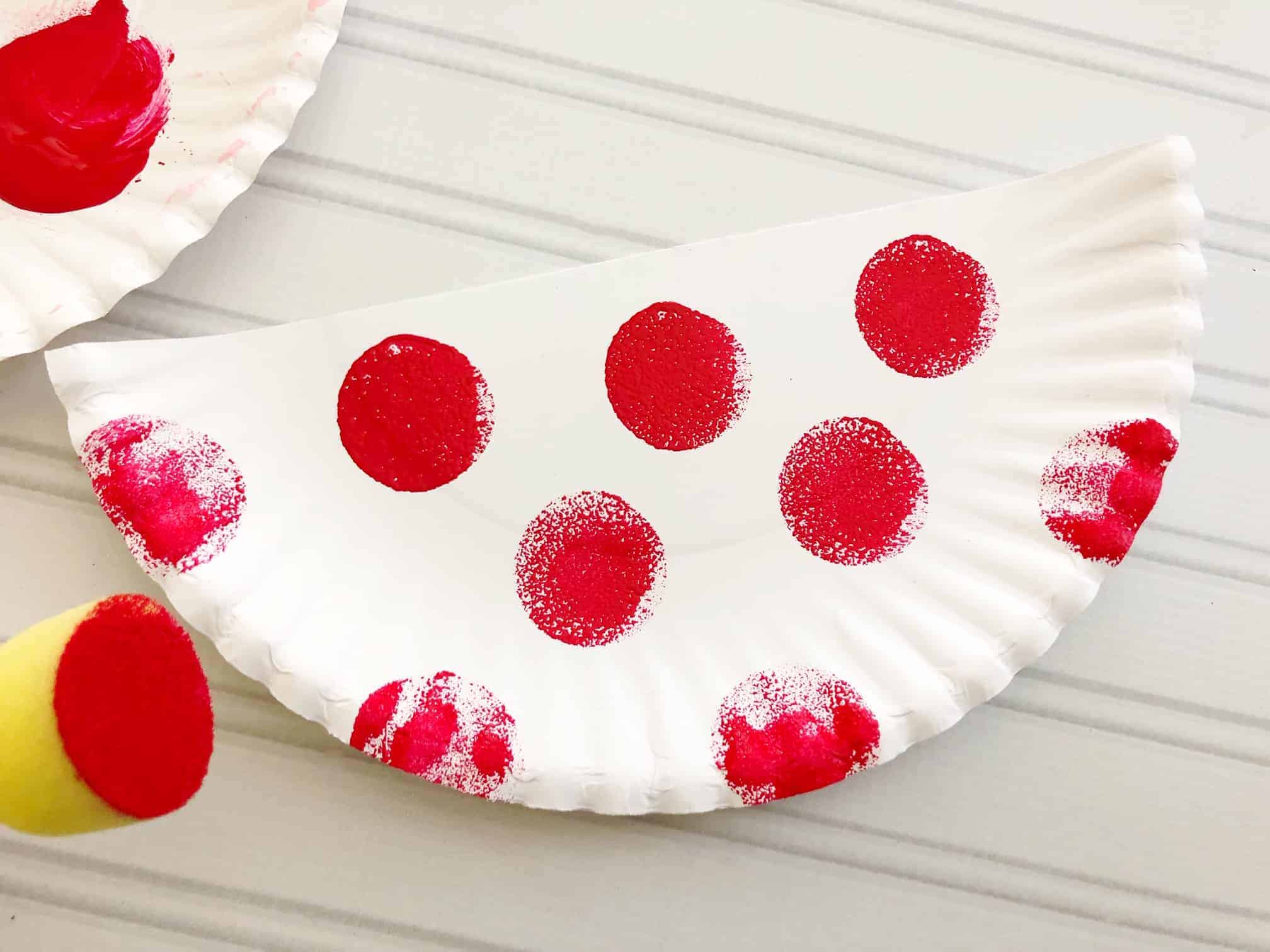 Dab the round sponge paintbrush into the red paint and press it onto one of the plate halves.
Paint the other plate pink and let dry.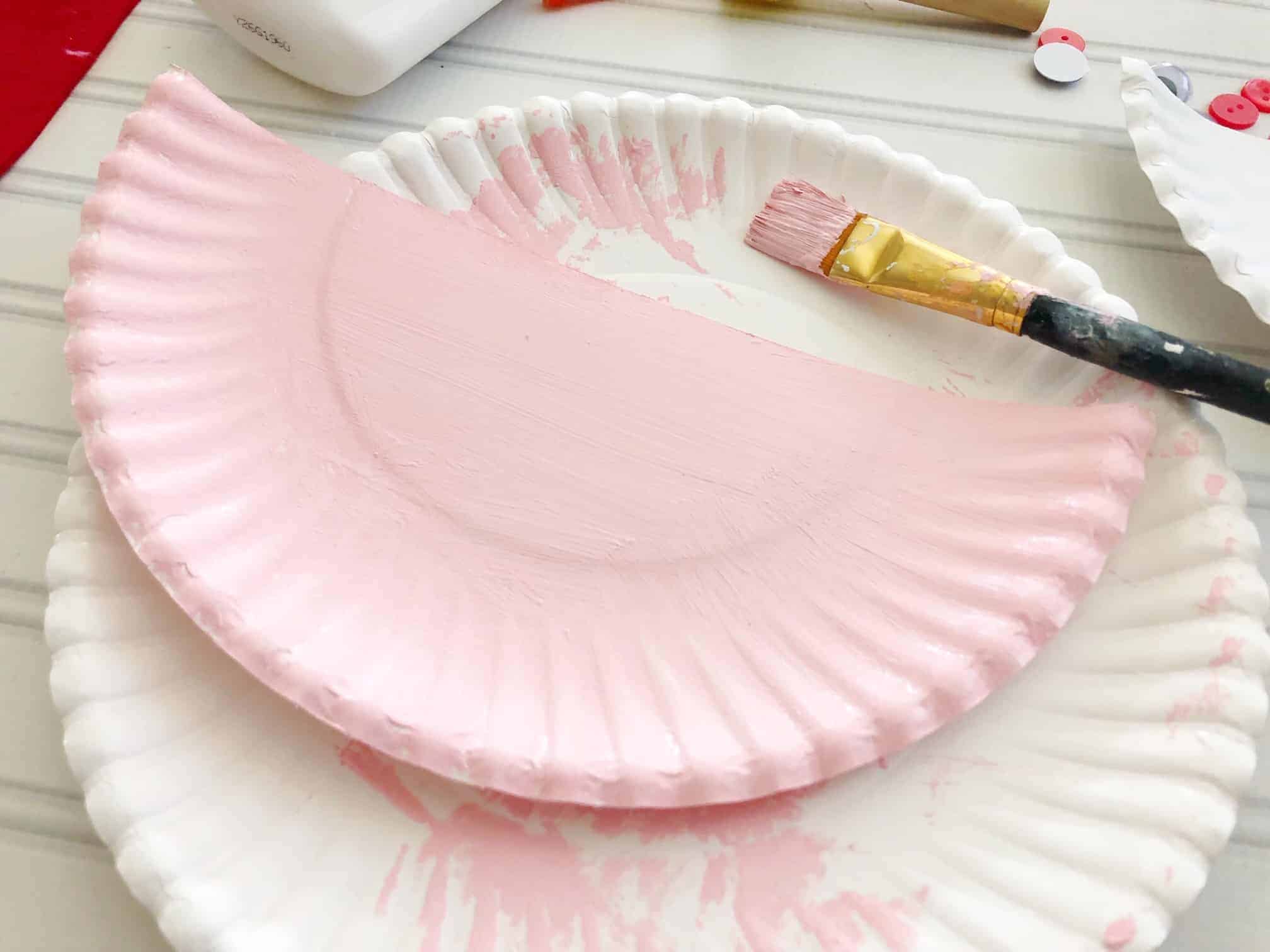 Turn the plates so the rounded sides are facing down, cut out 2.5-3" hearts from the felt and glue the hearts sideways on the plates.
Cut a pipe cleaner in half, bend those pieces in half into the shape of an upside down "V" and glue to the back side of your plate for legs.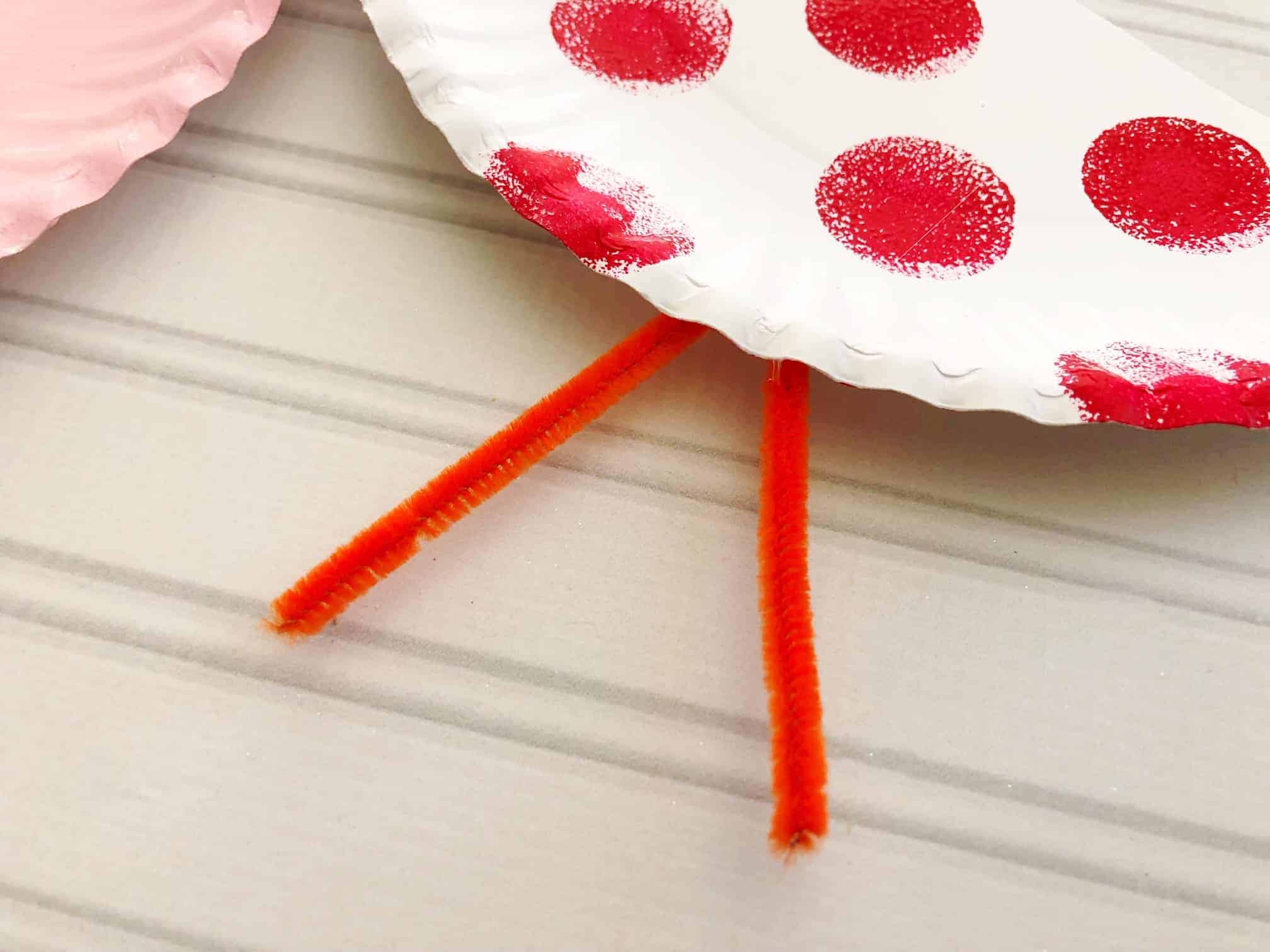 Cut a couple 2" pieces of a pipe cleaner, bend in half and glue towards the top backside on the rounded side of the plate-like pictured for a beak.
Glue a googly eye by the beak on the plate.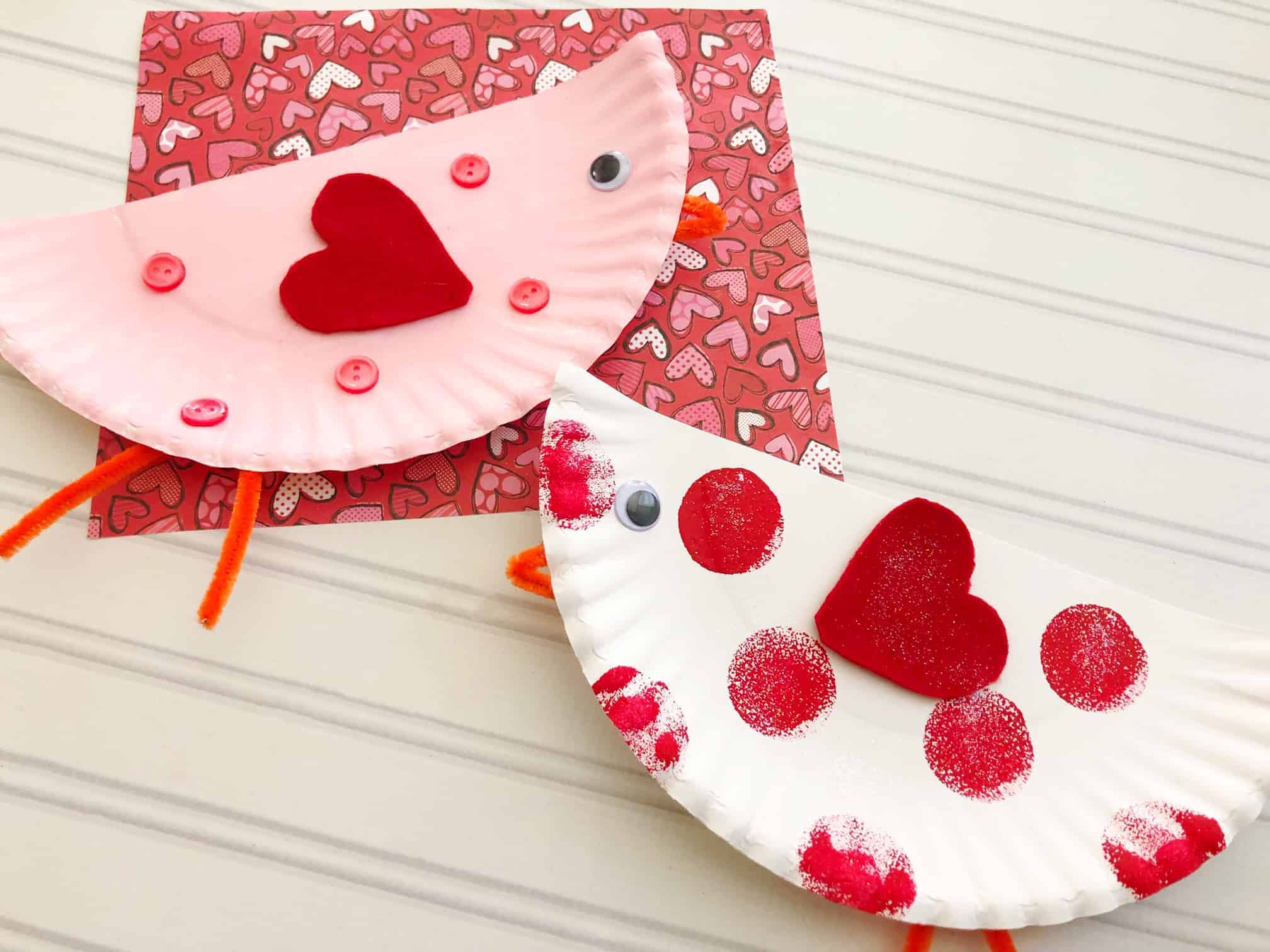 Glue on buttons for decoration and let dry.
Can these Valentines crafts be any cuter? So simple, perfect for children of all ages!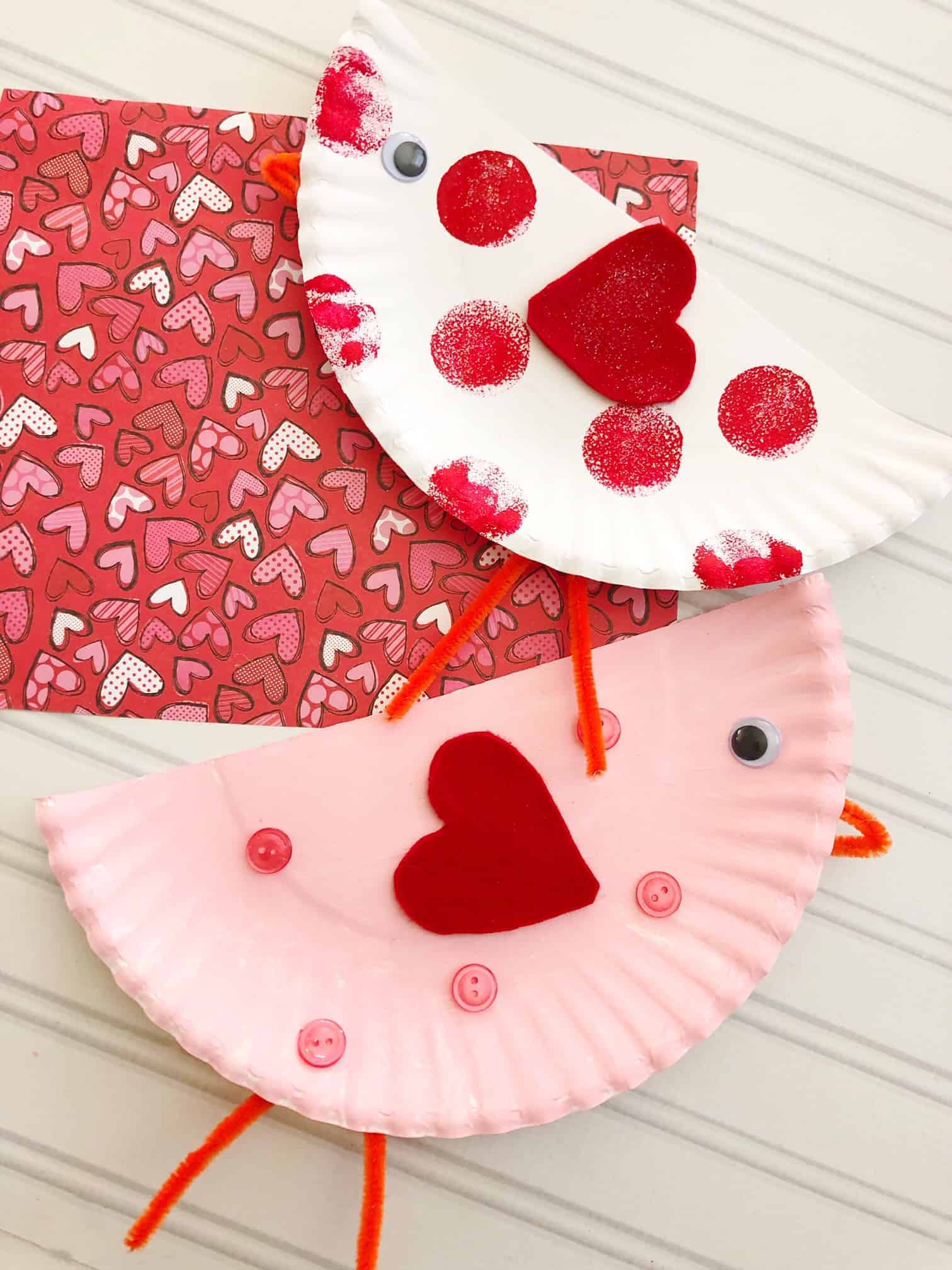 You may also enjoy these Valentines Day Activities:
Valentines Day Heart Planter Craft
Valentines Number Heart Activity
Valentines Milk Bottle Painting