Moana Heart Of Te Fiti Cookie Recipe
If you love Moana, you won't want to miss out on these Disney Moana cookies. These Disney inspired treats are so simple, and so adorable you'll be making them all the time!
We really do love Moana the movie and today I am sharing these fantastic Moana Heart Of Te Fiti Cookies. It's a simple and fun activity to make with kids and will go great with a Moana themed party or movie night.
We love to pop on the Moana movie and snuggle up together. Having these Moana decorated cookies as a fun treat to go with the Disney spectacular is fantastic. Who doesn't love dinner and a show? (What…sometimes cookies can be dinner, right?!)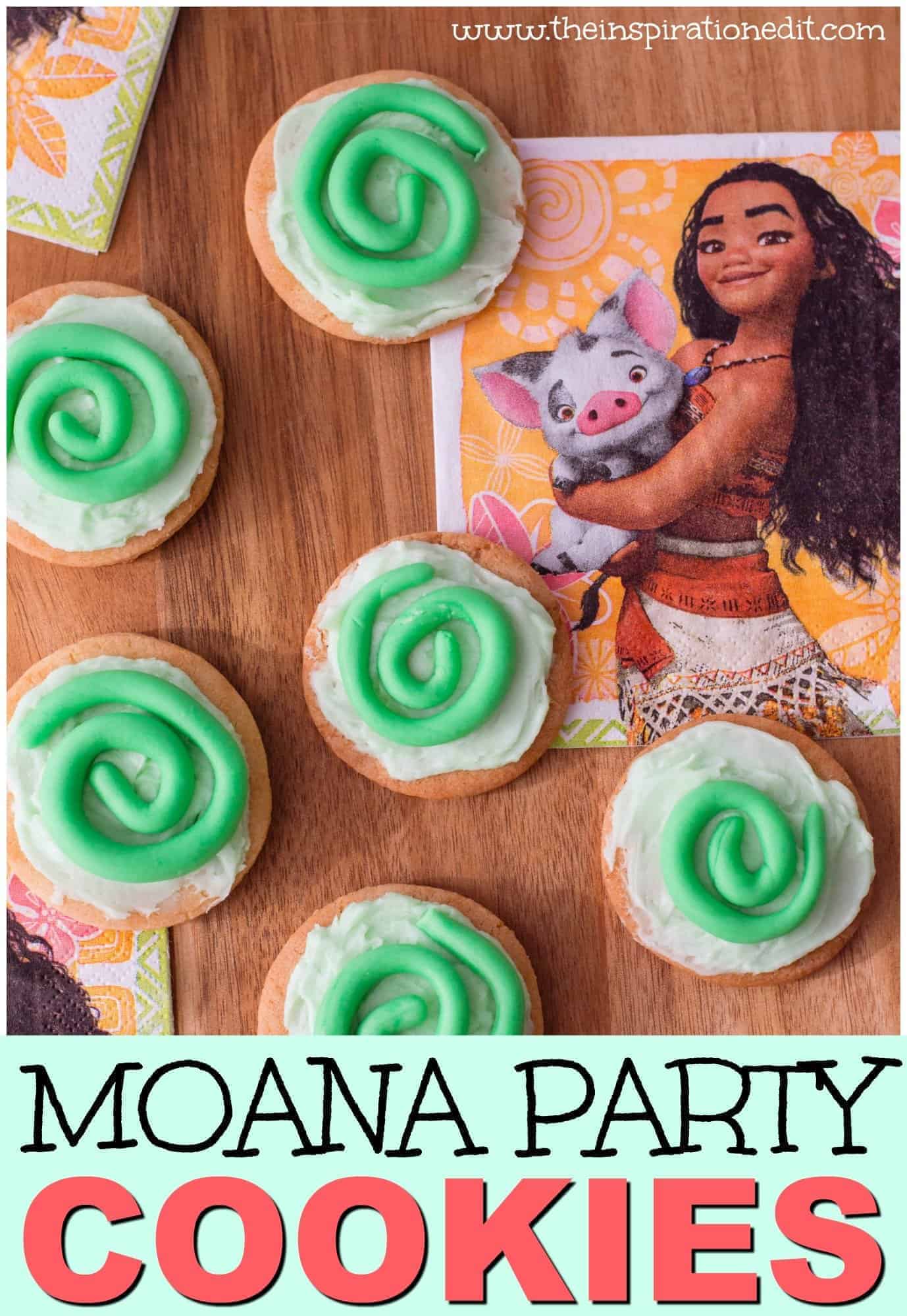 *I use affiliate links in this post. If you buy anything from my links I will earn a small commission*
Moana Heart Of Te Fiti Cookies
These Disney themed cookies are simple to decorate and a sure fun way to make a simple Moana themed treat. We hope you love them as much as we do! Enjoy.
Disney Moana Heart Of Te Fiti Ingredients
Your favorite recipe for sugar cookies (enough to make 12)
½ stick butter, softened
1 cup icing sugar
2-3 tbsp milk
Green gel food coloring
4 oz. green fondant

How to Make Disney Moana Themed Cookies
This recipe yields one dozen Moana-inspired cookies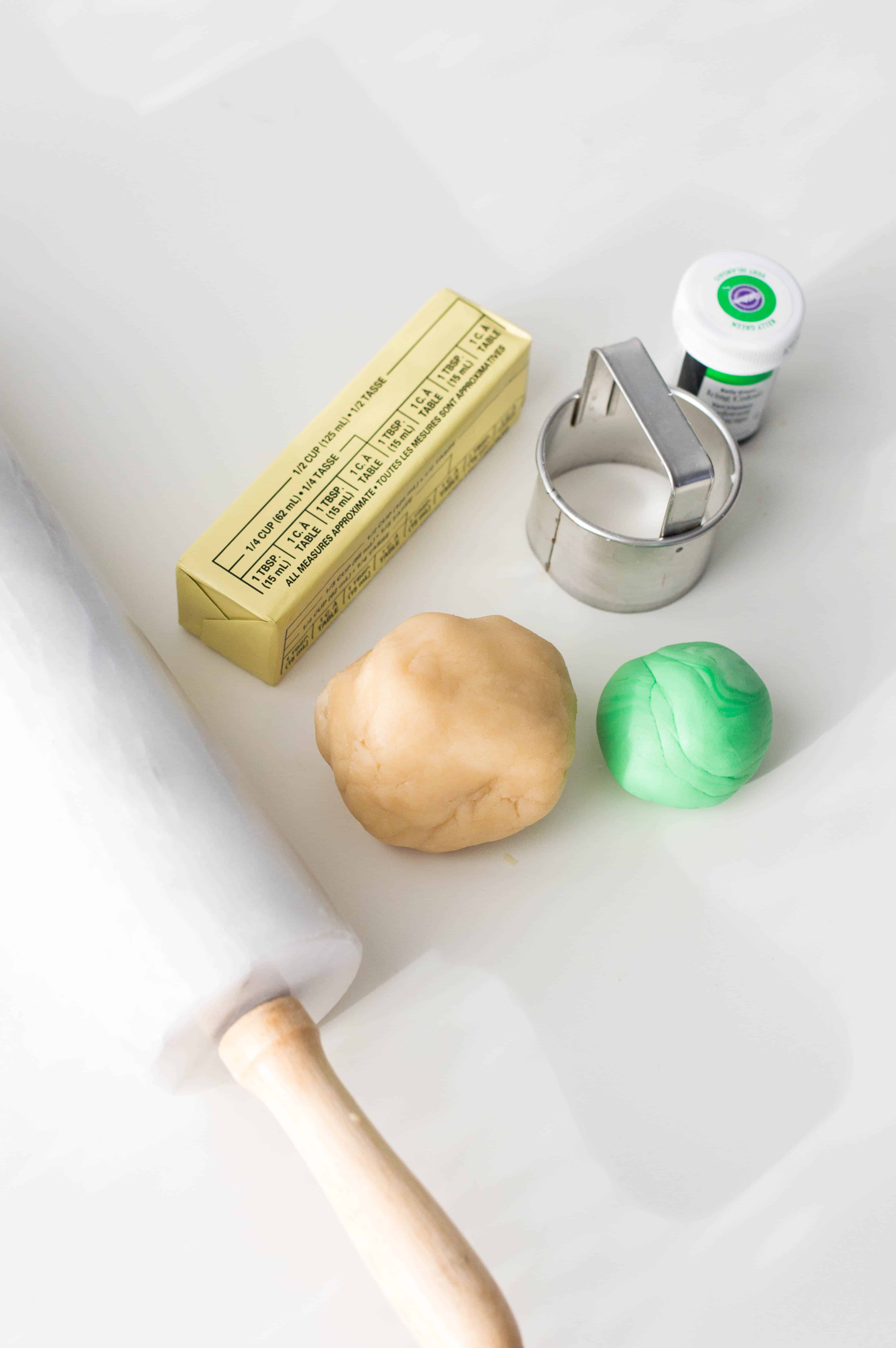 It isn't hard to make these Moana themed cookies and anyone of any age can help cook in the kitchen.
Kids love to help roll the dough so this could be the perfect job for them!
With the help of a cookie cutter, cut your cookie dough into circles that are about 2-3 inches in diameter.
Bake according to directions and allow to cool on a wire rack.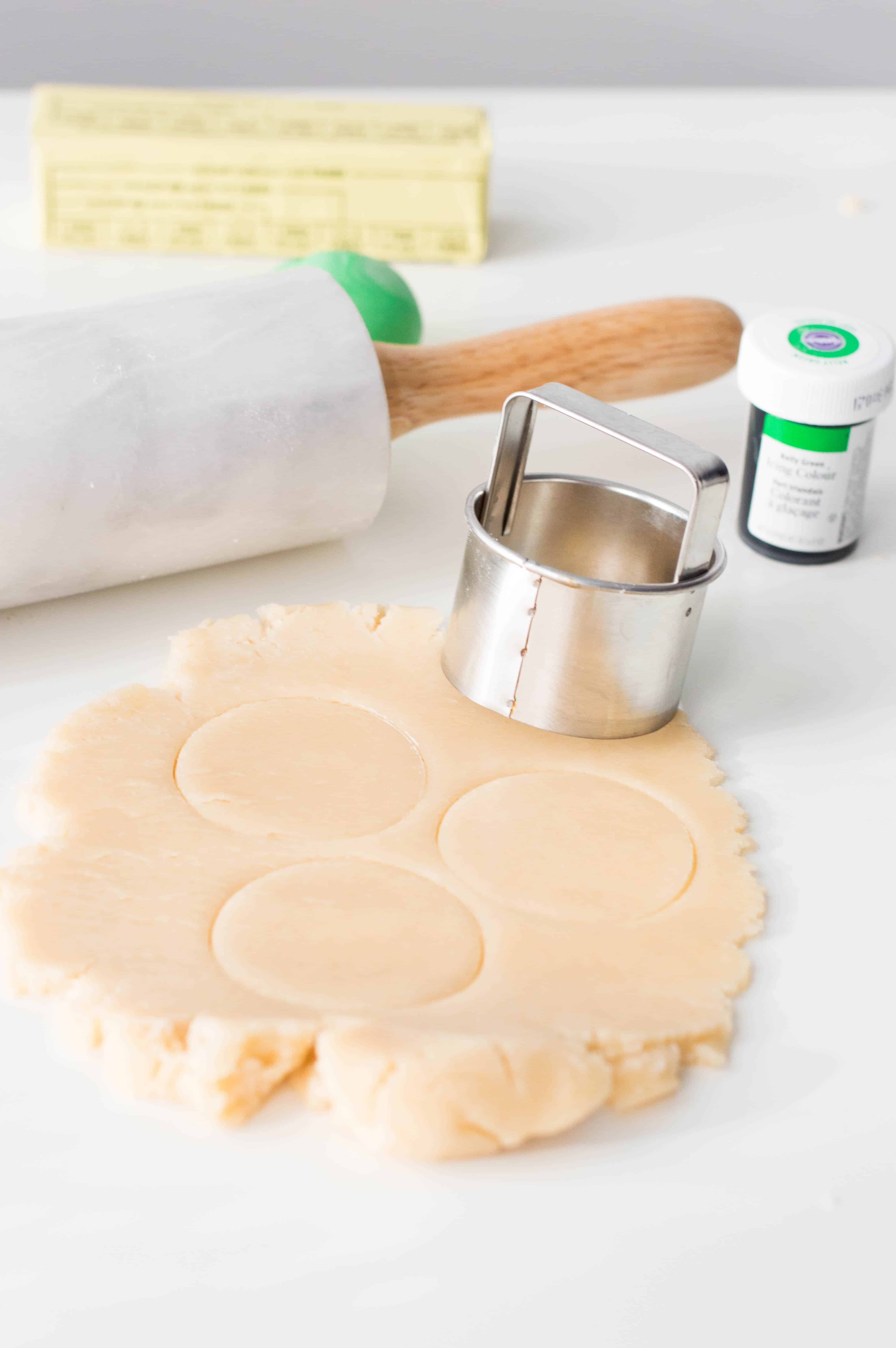 Using an electric mixer, beat the butter, sugar, and milk until they reach a smooth consistency.
Next add 2 small drops of green gel food colouring and mix until completely tinted.
Using an offset spatula, frost each cookie. This is the fun part and the favourite part of the activity for my daughter.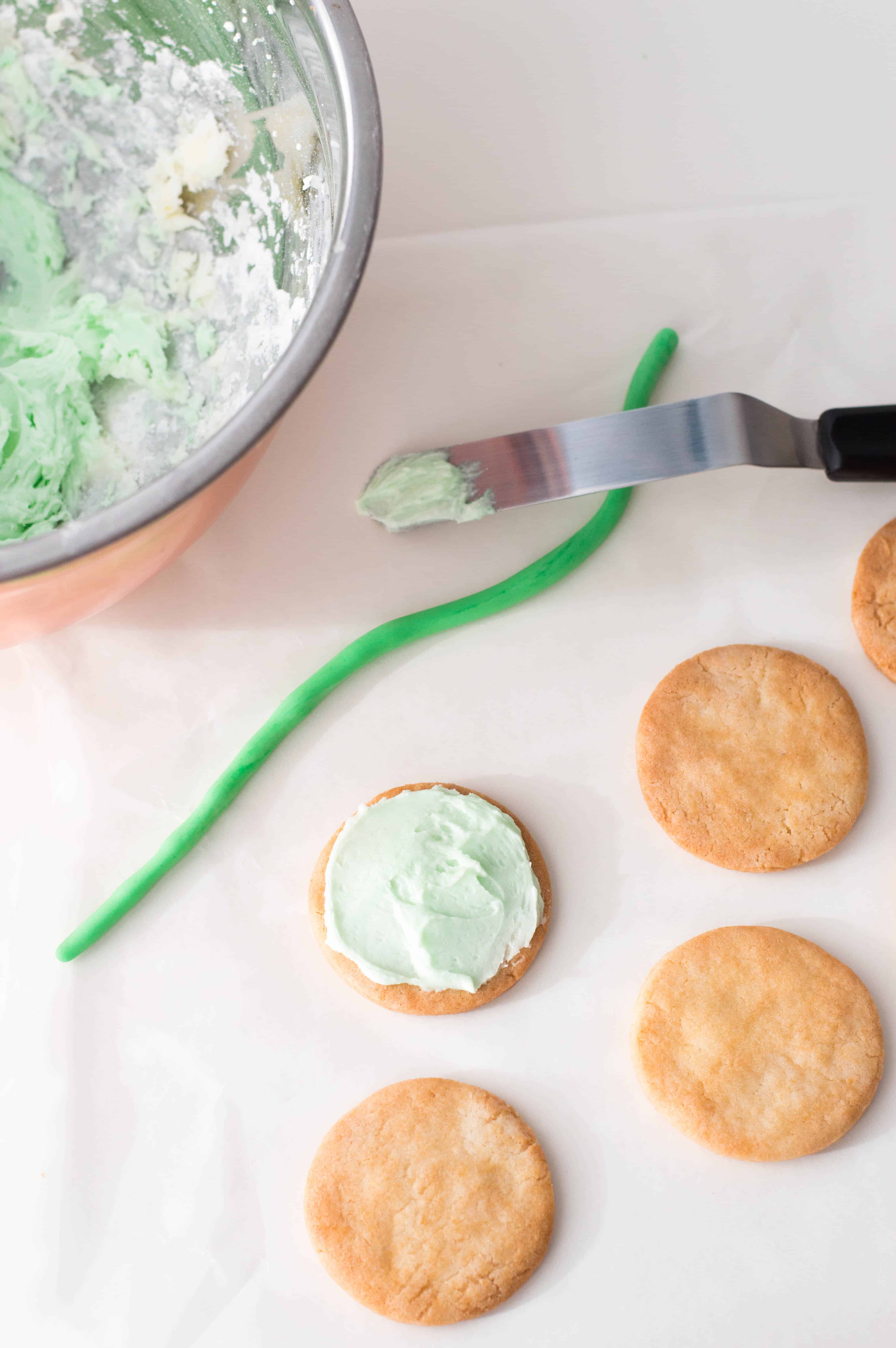 Roll out your green fondant into a long strip, about 4 inches long.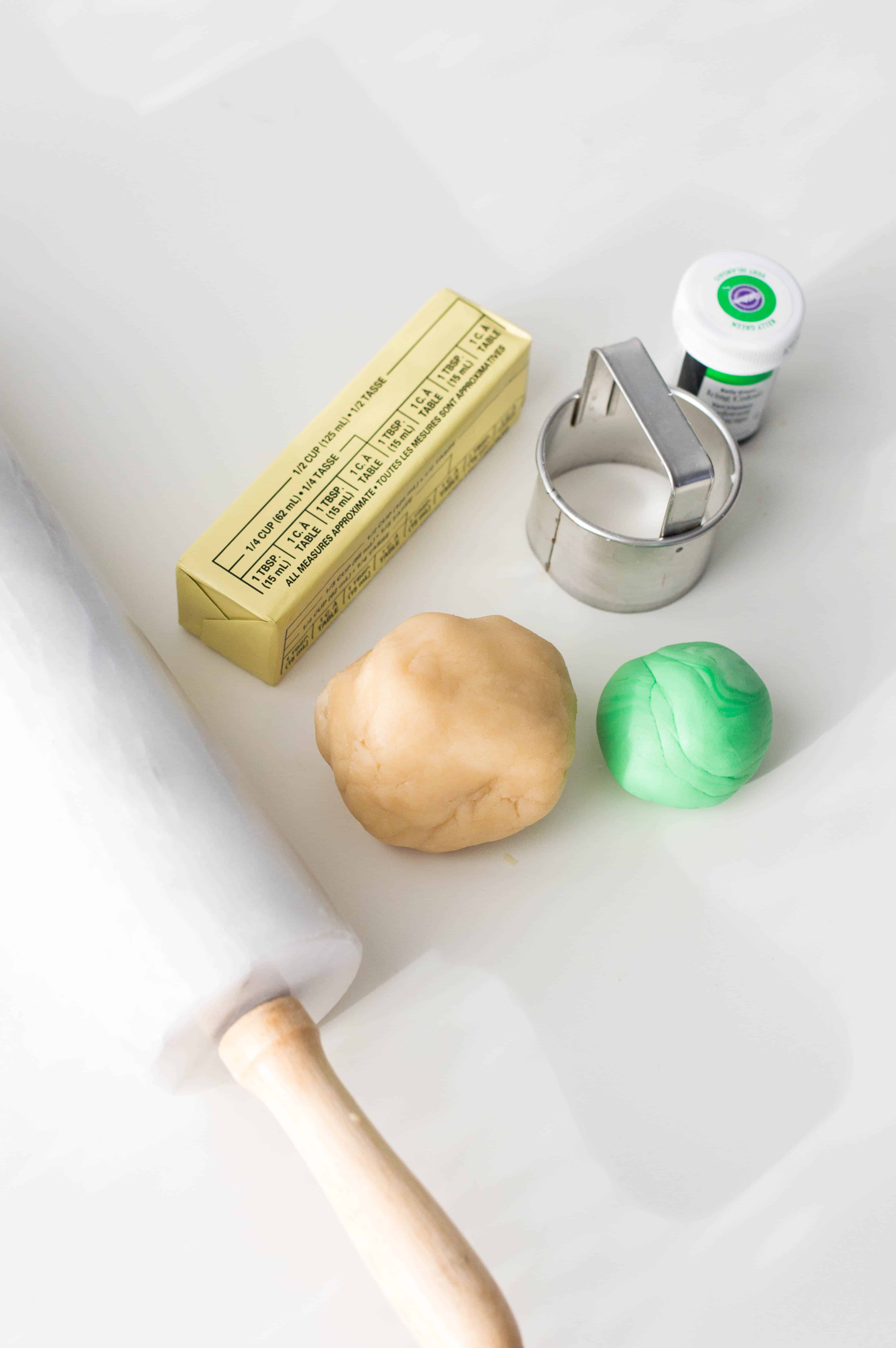 Place one strip of fondant onto each cookie in a swirling motion and trim if necessary. This will form the Heart Of Te Fiti symbol and help create the look of your cookies.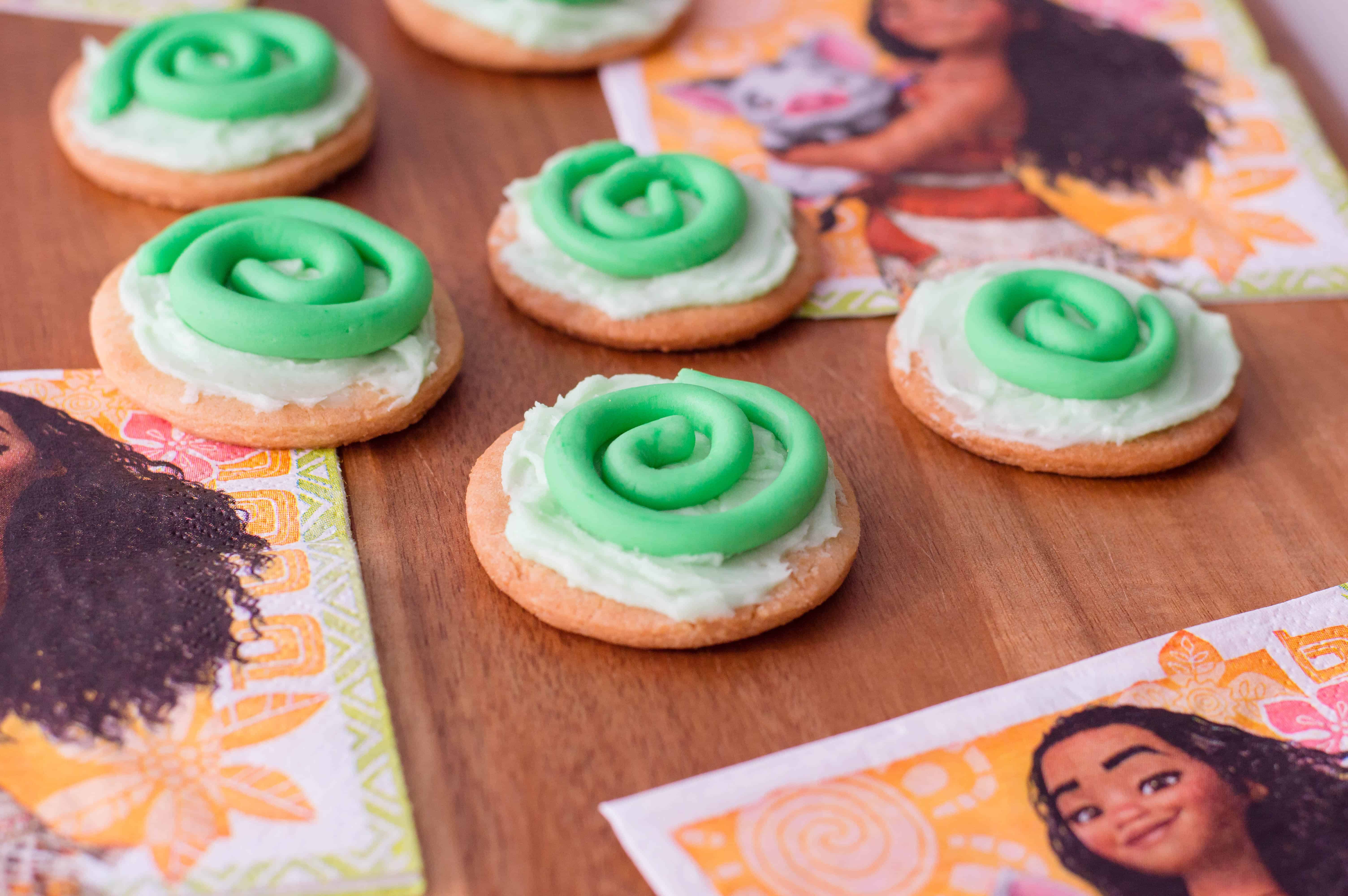 Your Moana Te Fiti Cookies are now completed.
Enjoy!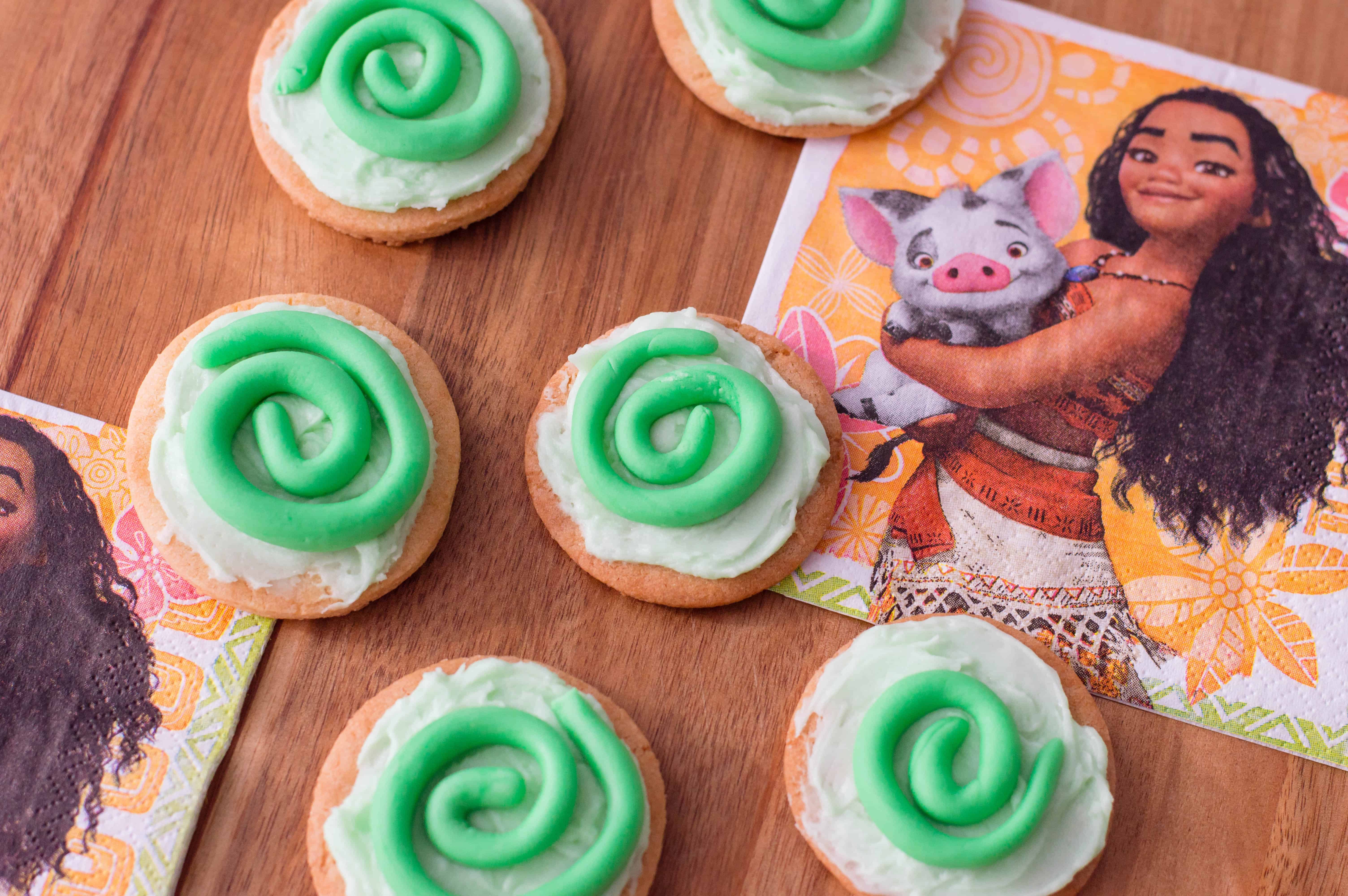 You may also enjoy:
Please pin these fantastic Disney Themed Cookies