Preschool aged kids are my favorite kids to work with. They are so curious, get excited about little things, and still have a joy of learning. What I love about this preschool boat craft is you can use it to go along with stories like Maisy's Sailboat or teach kids the letters of the alphabet using this b is for boat craft. There are so many directions you could take it. 
Not only is this a great educational tool that incorporates learning and engineering, but kids love watching their little sail boats float on top of the water. It's an accomplishment they can hold with them all their life.
And, it is super easy to make! Check it out, below!
*I use affiliate links in this post. If you buy anything from my links I will earn a small commission*
Summer Crafts For Preschoolers
We all know preschoolers can't stay busy for long. If they don't have something to do, they are dumping the trash into the toilet, putting toothpaste in their hair, or just plain driving you insane. If you like this boat craft for preschoolers, check out some of our other summer crafts to keep your preschooler busy:
Keep reading to find out how to make this cute rainbow preschool boat craft…
Supplies Needed For This Preschool Boat Craft
Rainbow Boat Craft

Supplies

Rainbow craft sticks

Plain craft sticks

Hot glue gun

Scrap book paper

Paper straws
How To Make A Boat Craft For Kids
Lay a row of colored craft sticks side by side to make a rainbow.
Cut two plain craft sticks in half and glue three of the halves to the back of the rainbow boat base.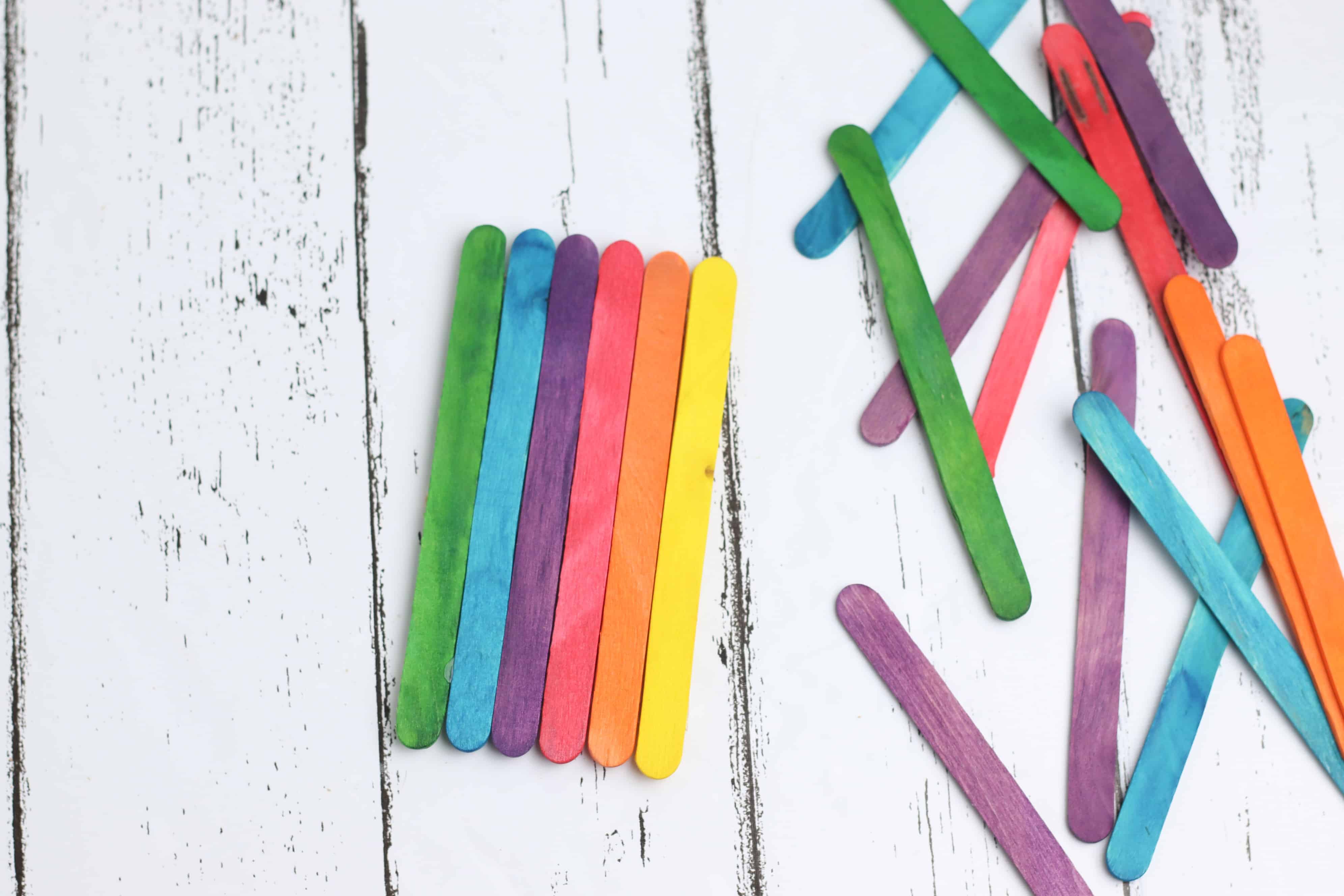 Add another two craft sticks to the back of the boat going lengthwise.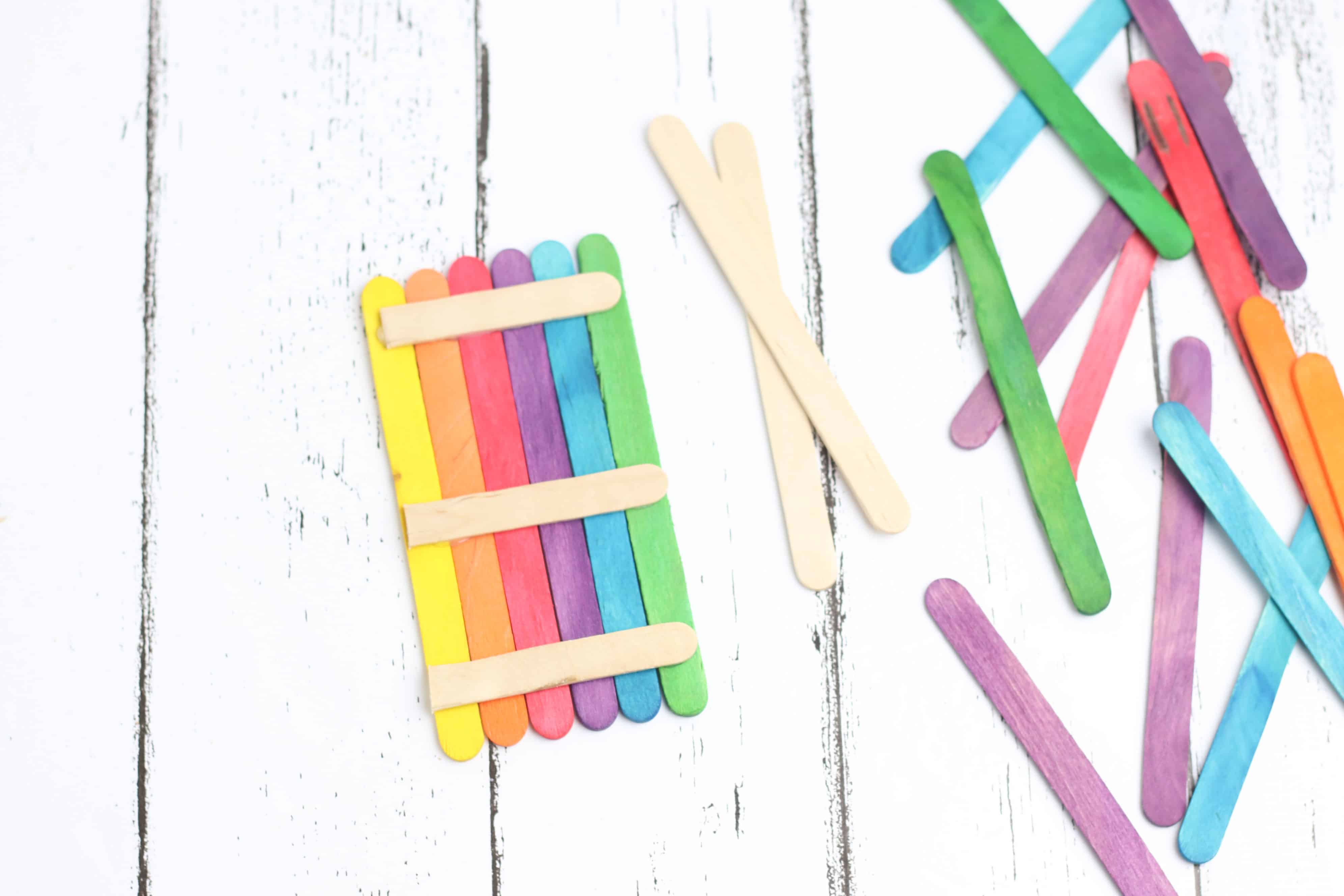 Cut a triangle out of scrapbook paper and punch a hole in the top and bottom.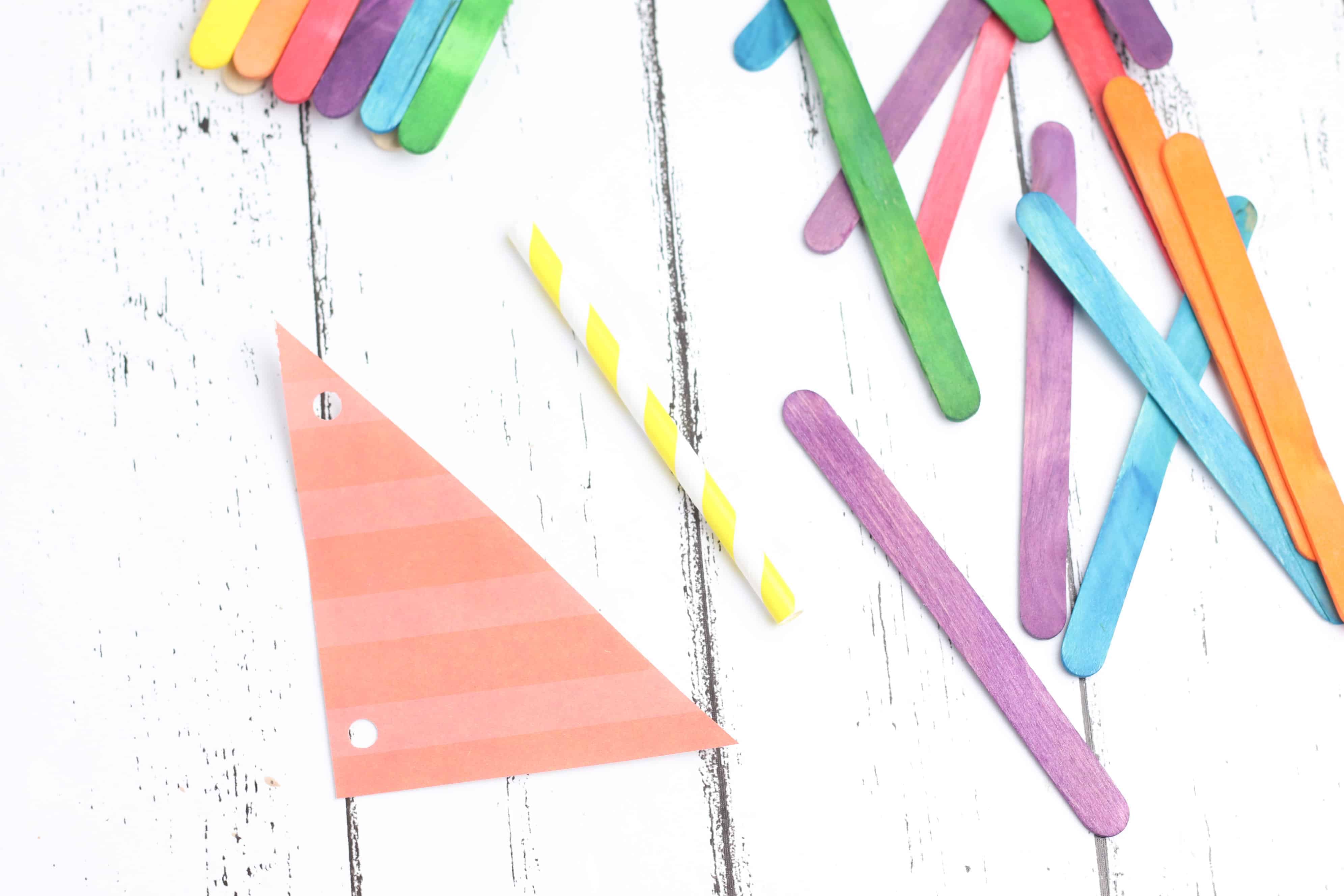 Cut a paper straw in half and slide the paper triangle onto the straw.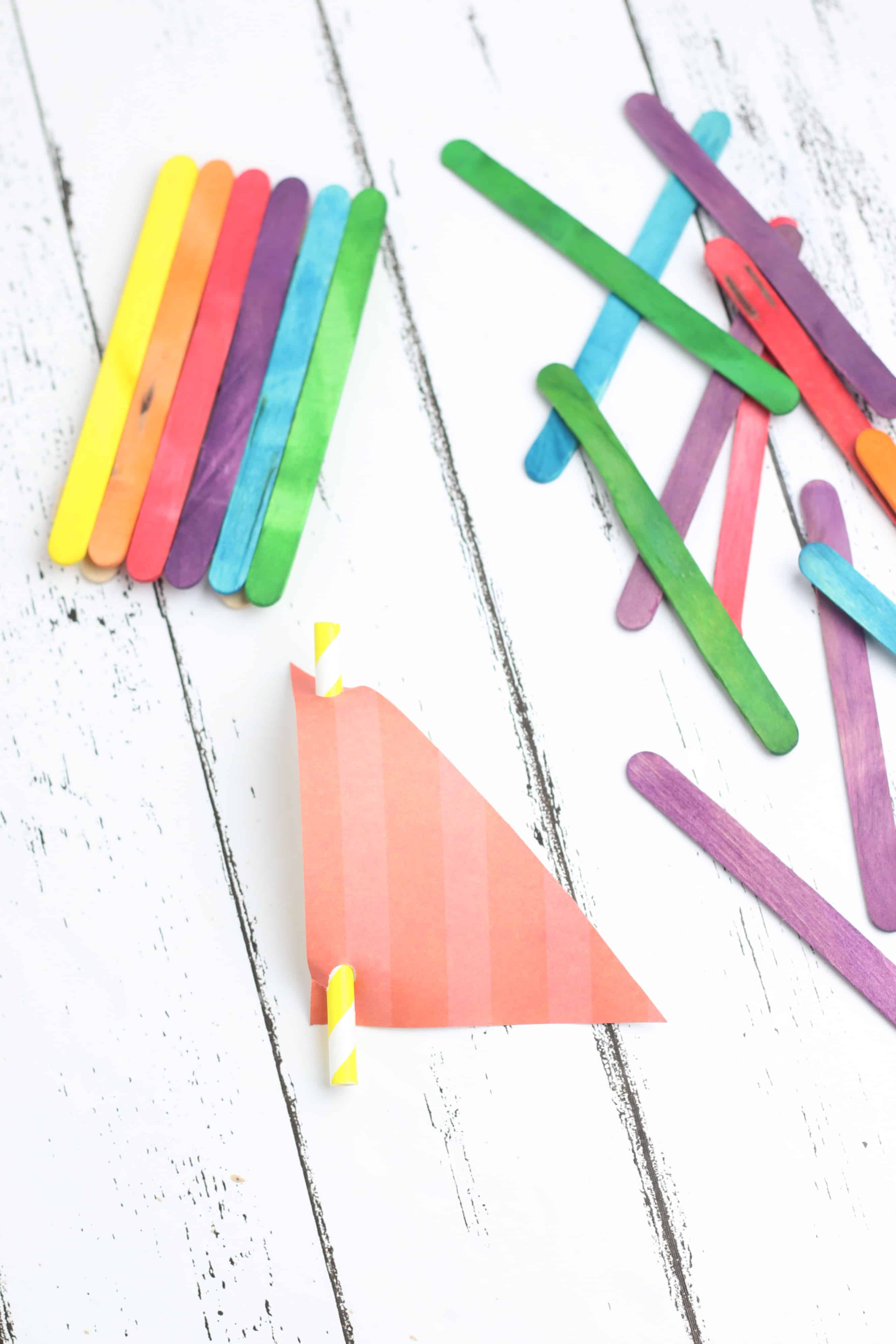 Place a mound of hot glue on the top of the boat and stick the straw into the center of the mound. Hold the straw in place until the glue dries.
Your boat craft is now ready to enjoy!
Tip: Use cold water when playing with the boats. Hot water will melt the glue, causing the boat to fall apart.
….
Please pin this fantastic sail boat craft idea. Pinning supports my blog and allows me to share more fantastic posts.
About Angela Milnes
Angela Milnes is a Qualified Early Years Teacher who has specialised in Preschool and Kindergarten teaching. She has a wealth of experience teaching young children and is passionate about kids crafts and having fun as a family. Angela has also taught cooking skills and loves to share both family recipes and easy instant pot recipes here on The Inspiration Edit. Follow her on Pinterest!