DIY Markers For Growing Vegetables
The sun is shining and it's vegetable growing season. Today I have a simple but effective tutorial for making DIY Vegetable Markers. My Dad is a huge gardener and loves growing vegetables.
I have always admired his ability to grow veg and although I haven't grown as much in the last few years as I would have liked to, we have successfully grown tomatoes and herbs.
I am super excited to try growing vegetables again this Season in the garden and in our plant post and this should help us live more frugally and be more self sufficient.
So today I am sharing this basic tutorial here on The Inspiration Edit, how to make vegetable Garden Markers. It's simple and easy and can be done with the kids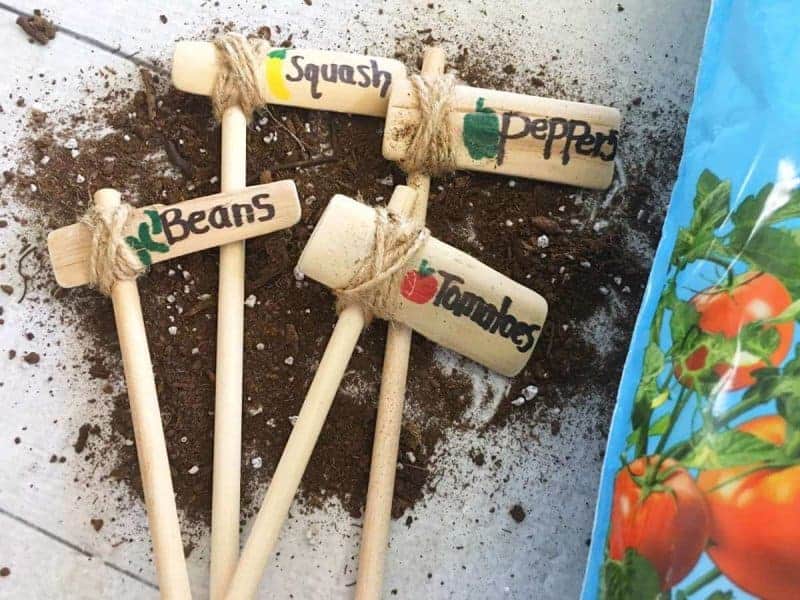 Supplies For This Garden Marker Project
Basically you need the following items:
12″ Wooden dowels
some small craft store driftwood
Hemp twine
Sharpies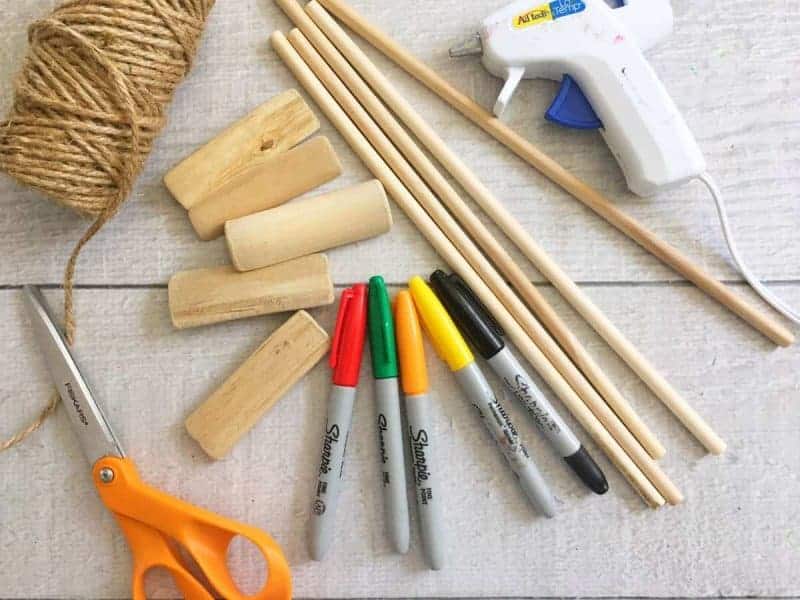 How To Make These Garden Markers
Write the name of your vegetables, fruit, or herbs into the soft side of your driftwood using a black Sharpie.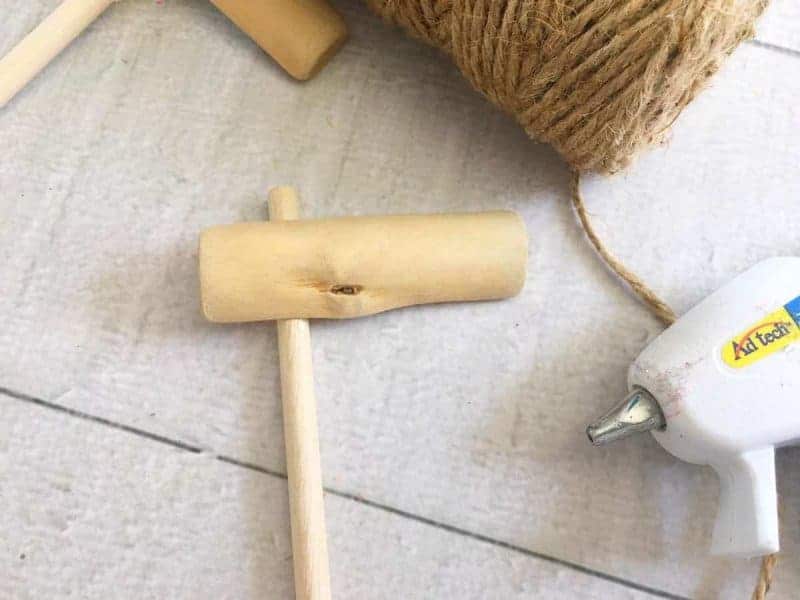 Use your colourful Sharpies to draw the matching picture next to the name of the vegetable, fruit, or herb.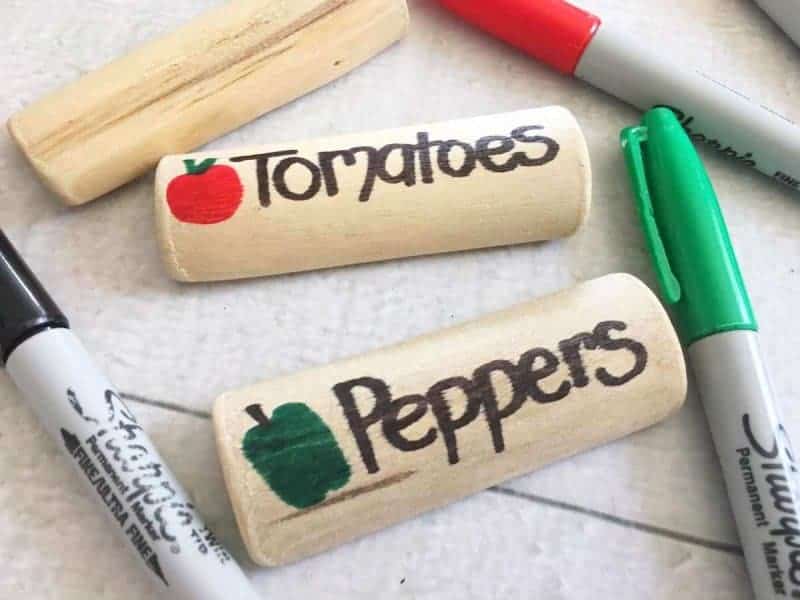 Carefully hot glue the back of the driftwood pieces to the top front of the wooden dowels leaving a 1/4″ of the dowel sticking out on top.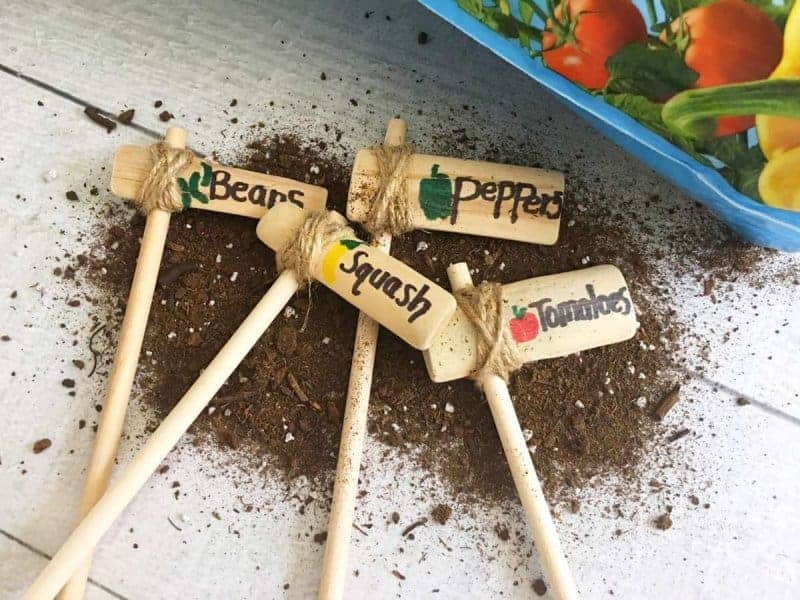 Now glue a piece of hemp twine to the back of the dowel and begin wrapping it around in a X shape from the back of the dowel around the driftwood.
Cut the end of the twine off, and secure the end with hot glue to the back of the dowel.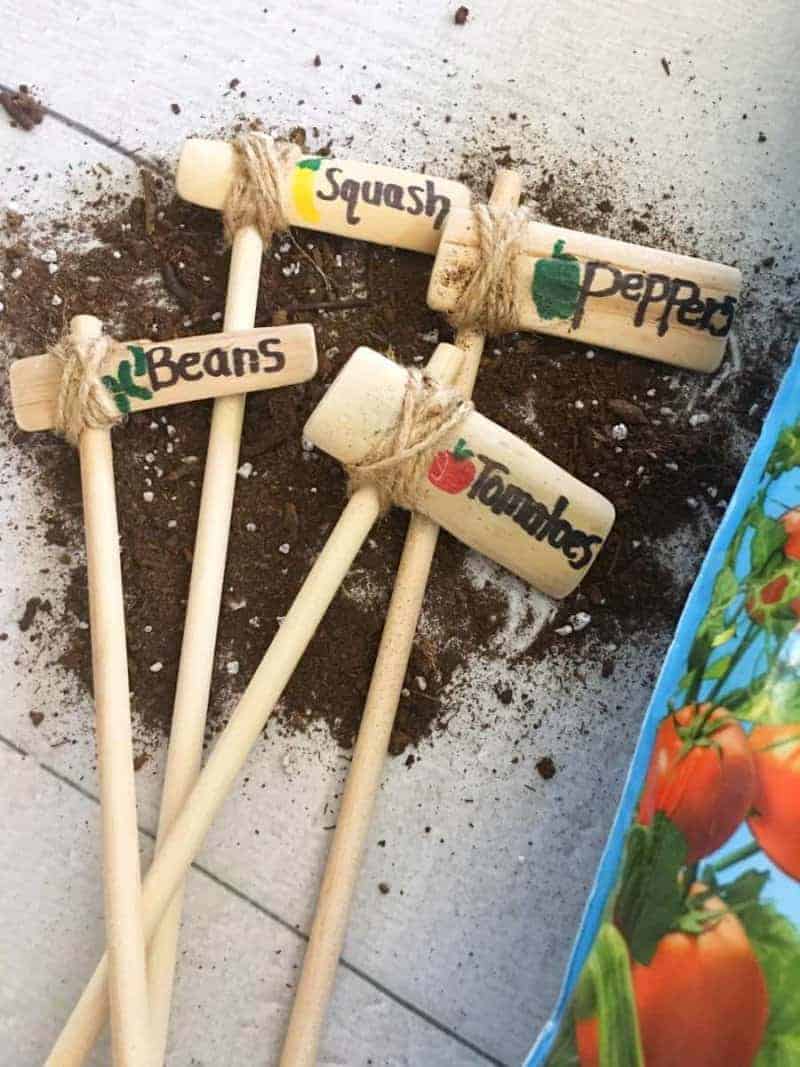 Place into your soil next to your vegetables, fruit, or herbs.
This will help identify the veg as they grow. It's that simple. A fast, fun and cost effective way to make Vegetable marking fun!
ENJOY!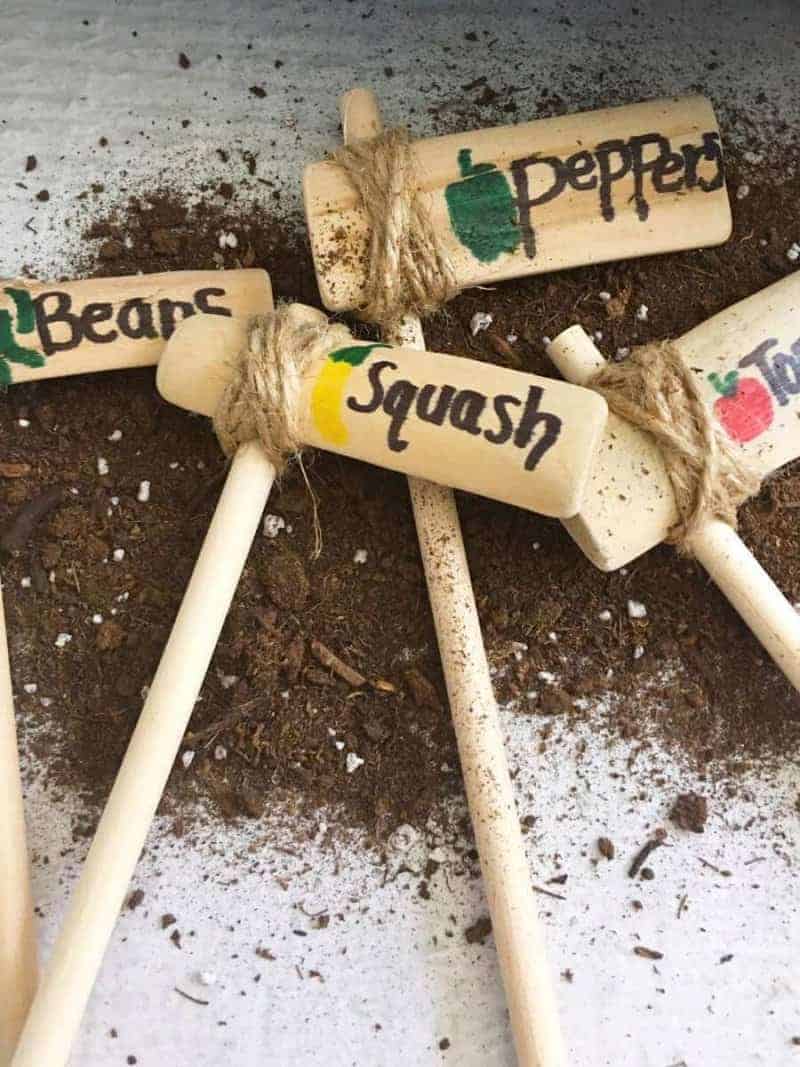 You May Also Enjoy:
Paper Bag spring Frog And Duck Craft
DIY Paper Heliconia Flower Craft
About Angela Milnes
Angela Milnes is a Qualified Early Years Teacher who has specialised in Preschool and Kindergarten teaching. She has a wealth of experience teaching young children and is passionate about kids crafts and having fun as a family. Angela has also taught cooking skills and loves to share both family recipes and easy instant pot recipes here on The Inspiration Edit. Follow her on Pinterest!