Ocean Slime is such a fun sensory activity for kids and today we have a fantastic Elmer's slime recipe that I am sure you will love.
Who doesn't love slime? From slimy to sticky, all ages just can't get enough! What better way to let them have fun with slime while also working on an activity, too.
Whether you're making this in the classroom or at home, this homemade slime recipe this is a fantastic and fun activity the kids will love. It's light on the budget, simple and easy to create this homemade slime using our Elmer's glue slime recipe!

*I use affiliate links in this post. If you buy anything from my links I will earn a small commission*
Ocean Themed Elmer's Slime Recipe
It's also great for playdates, class parties and sleepovers as well! Anytime kids can create and play with slime, they're 100% excited to make it happen!
Instead of fighting the urge to not give them slime, make it and play with it as well. Once you start, you more than likely won't be able to stop! And that my friends, is the beauty of homemade slime.
Luckily, this recipe takes very few ingredients and even less time! Before you know it, your little ones will be playing the day away with this simple and easy slime recipe.
Supplies For Making Your Ocean Slime

How To Make Your Elmer's Slime Recipe
In a large bowl, mix together glitter glue and baking soda.
Add in contact solution and stir until slime starts to become a solid.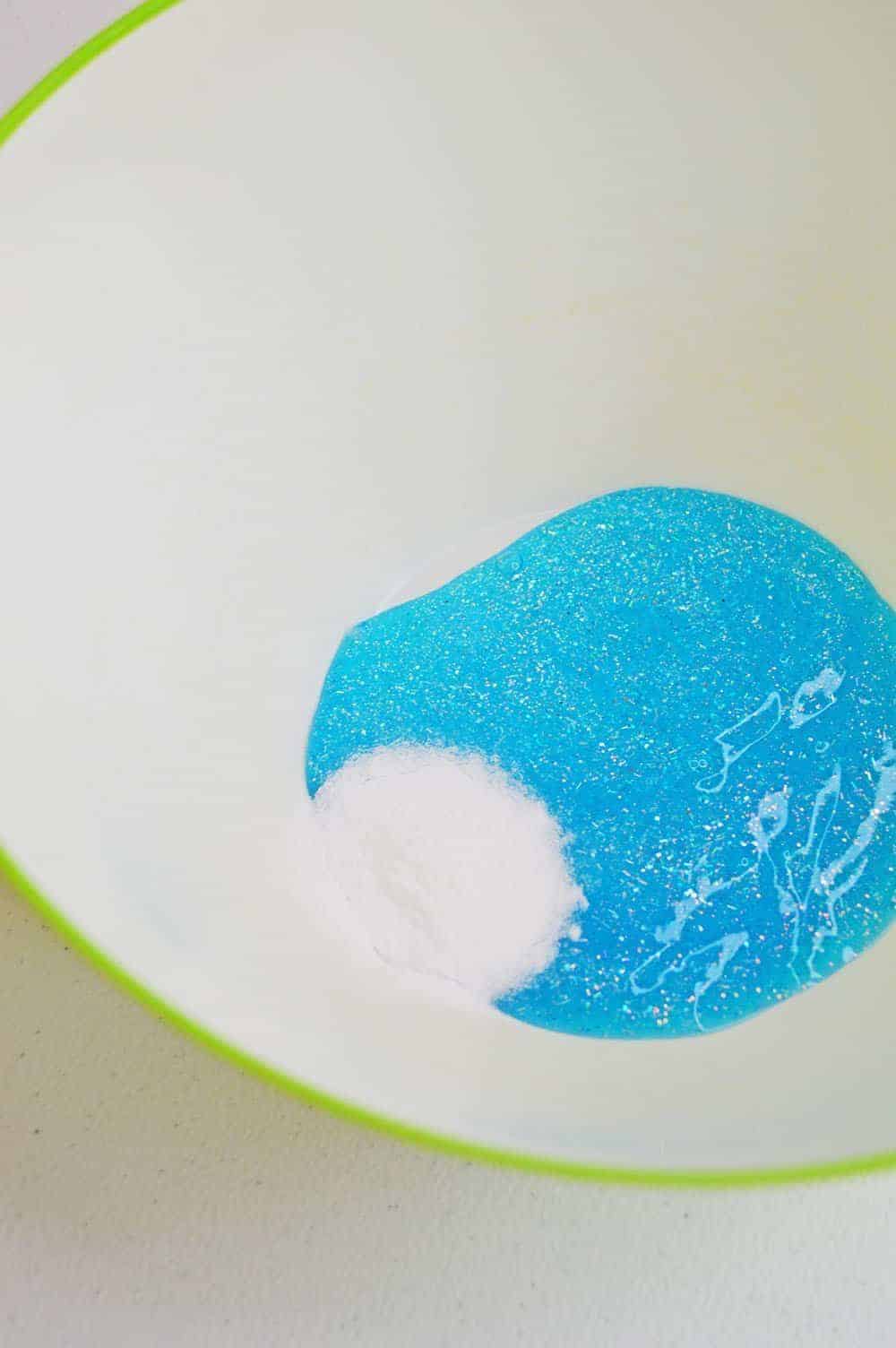 Finish mixing the slime by hand, adding more contact solution if it is too sticky. Add fish buttons for a fun, fishy slime experience.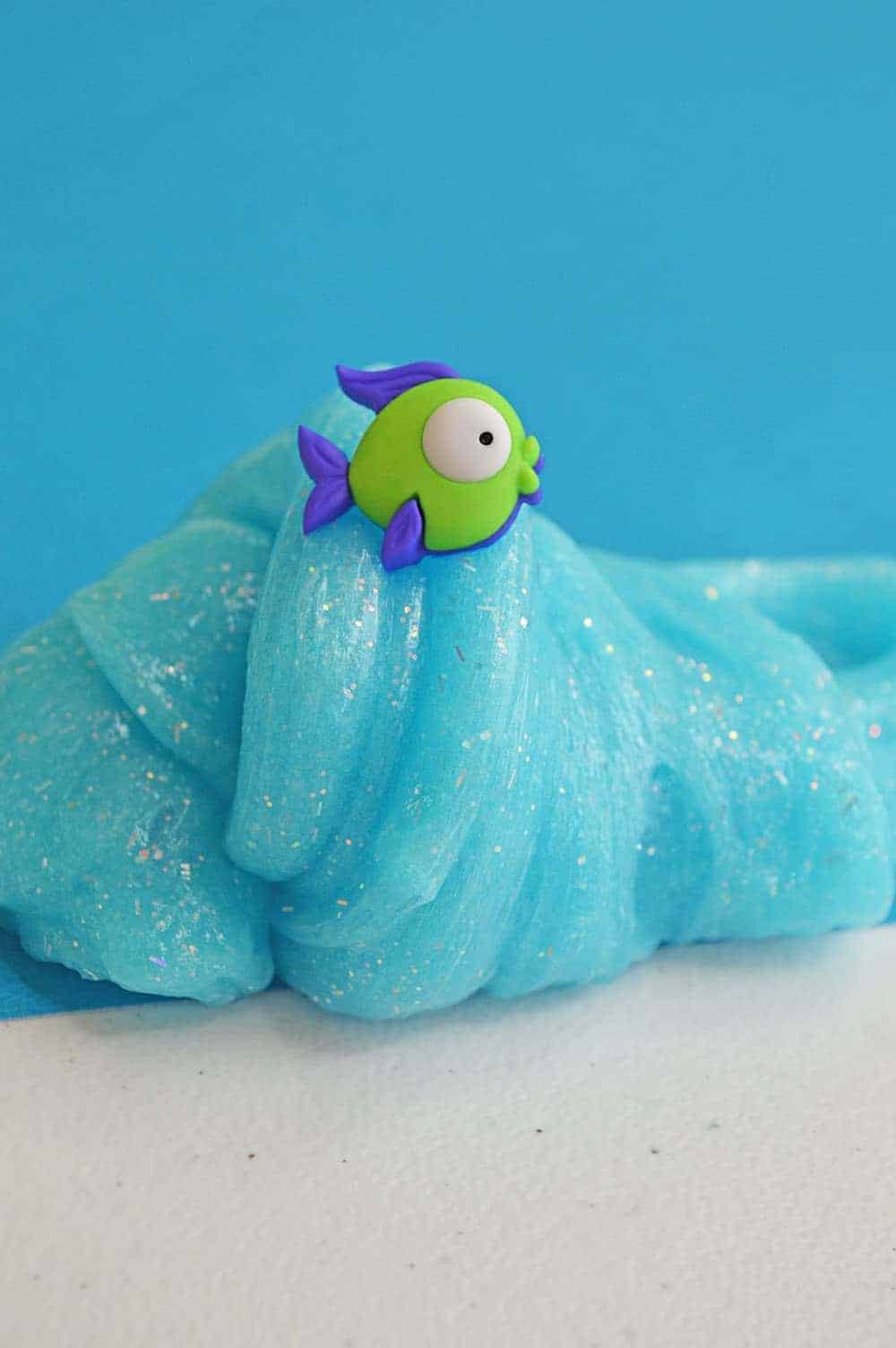 Now your DIY Fish slime is completed your ready to have lots of sensory fun.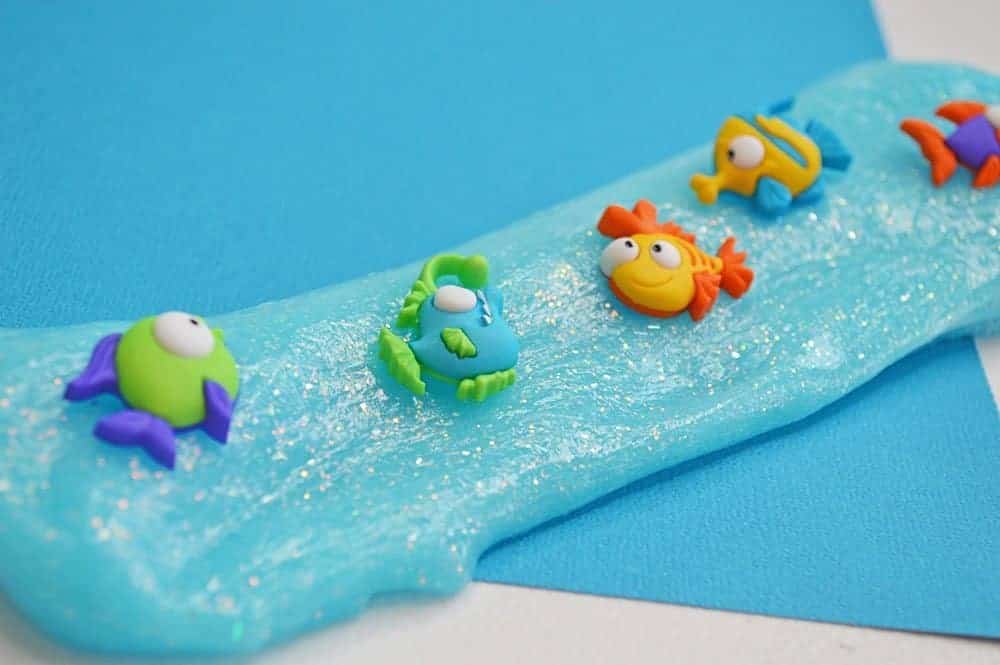 Kids can play with the slime and create their own fish ocean scenes.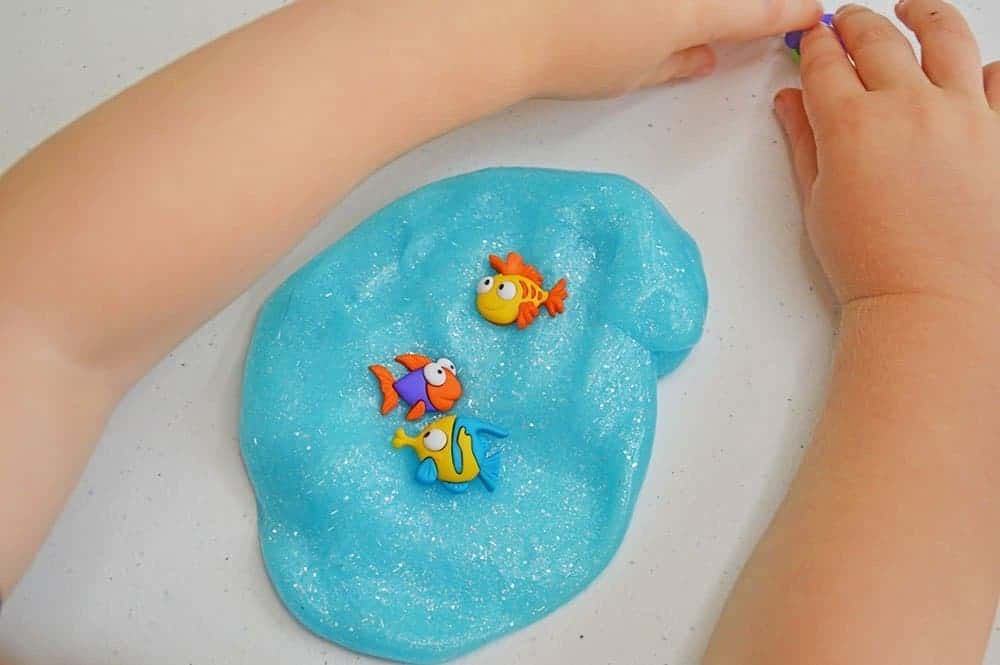 You may want to place the slime into a container and create an ocean world with the little ones.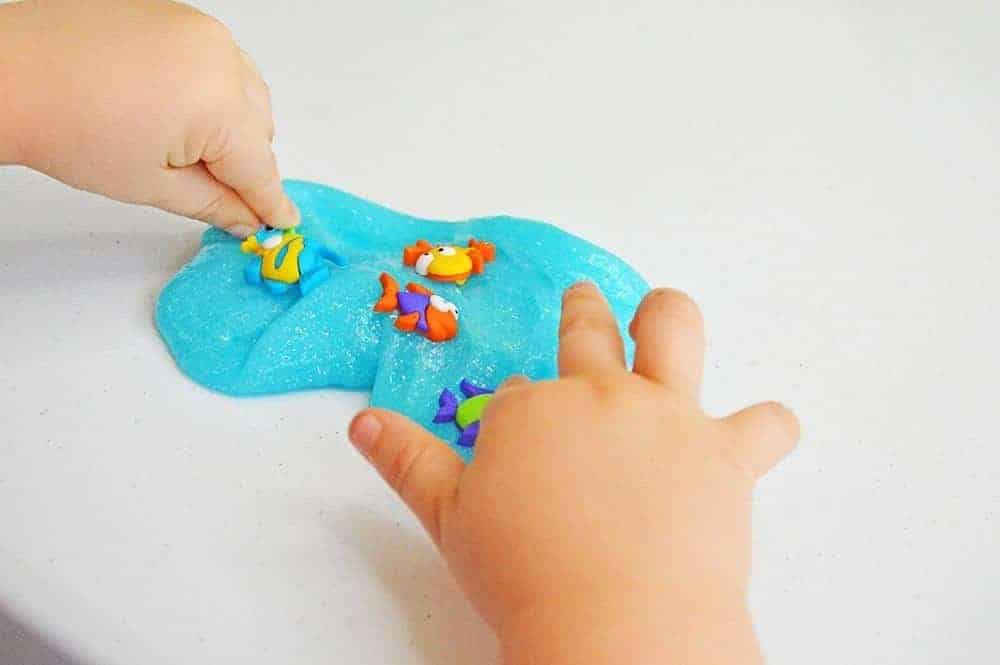 Another fun idea might be to make an ocean jar with a lid. Keeping the slime in an airtight container will help it to last longer so the DIY ocean slime can be played with over and over again.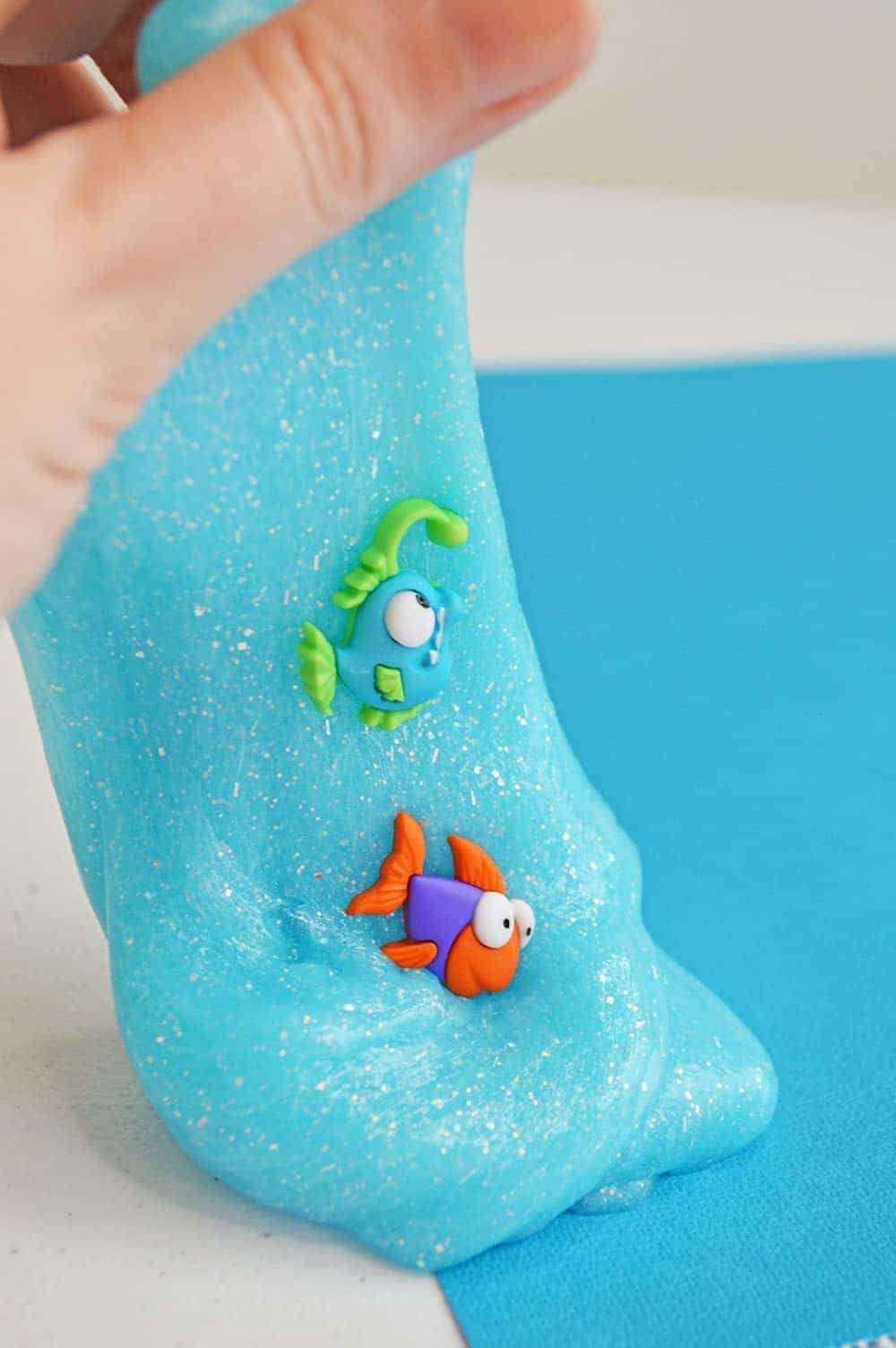 I hope you enjoyed reading this post! Have fun making your DIY ocean slime. It's easy and fun! Enjoy.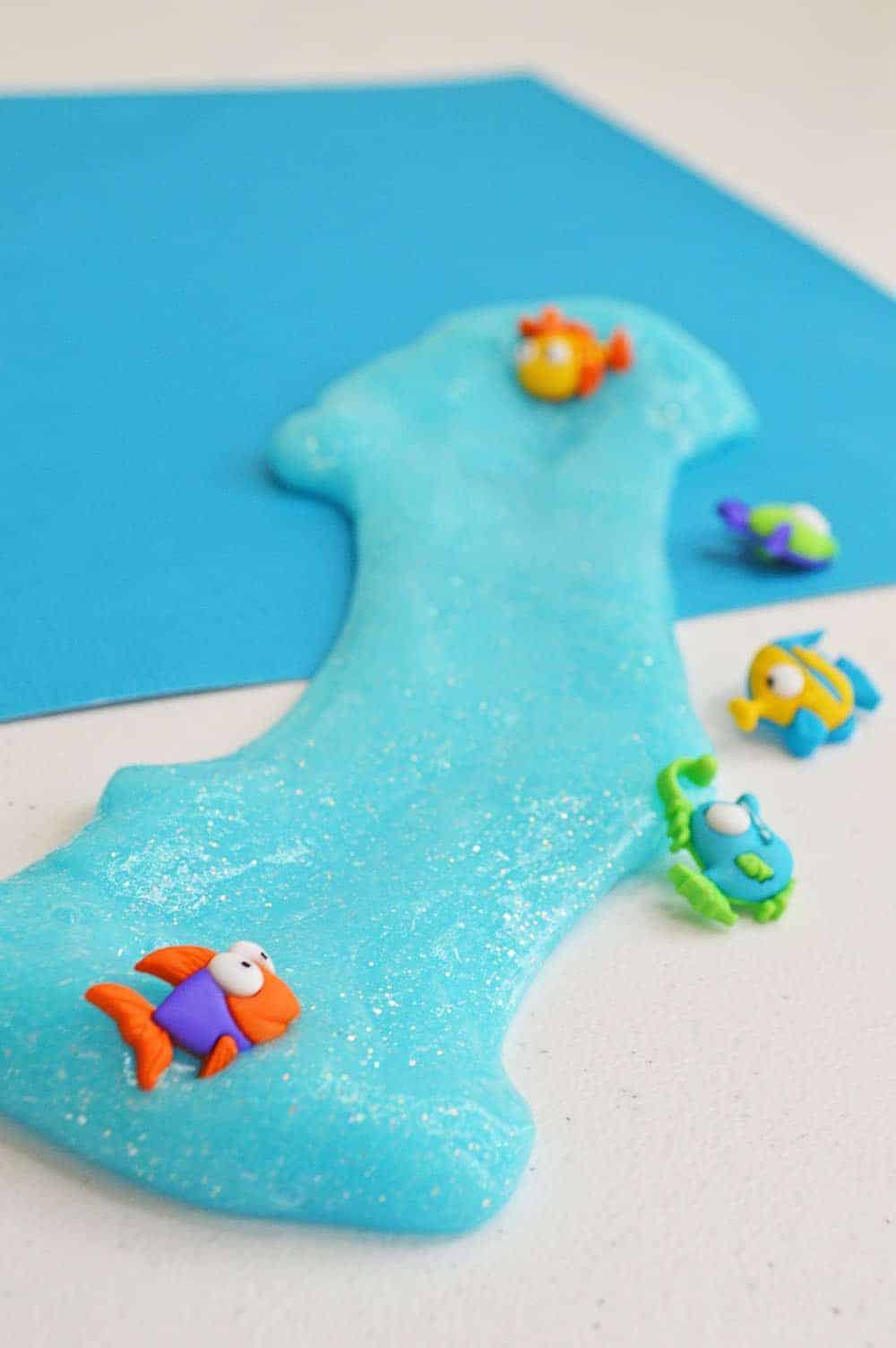 Just that like, you've created an amazing Elmer's Glitter slime recipe with ease! Keep this recipe handy because you'll be making it over and over again!
Have you seen our super fun Noah's Ark Paper Plate Craft? Check it out!