Preschool Paper Weave Ocean Sea Turtle Craft
Our third paper weave ocean craft this week is the Paper weave Seaturtle. Seaturtles are founf in all warm and temperate waters around the world.
Seaturtles migrate hundreds of miles and some travel up t 1400 miles travelling from the beaches where they nest to the feeding grounds. In fact you might want to share the kids movie A Turtles Tale with the kids. It's a great movie to help teach kids about the migration and journey or a Seaturtle.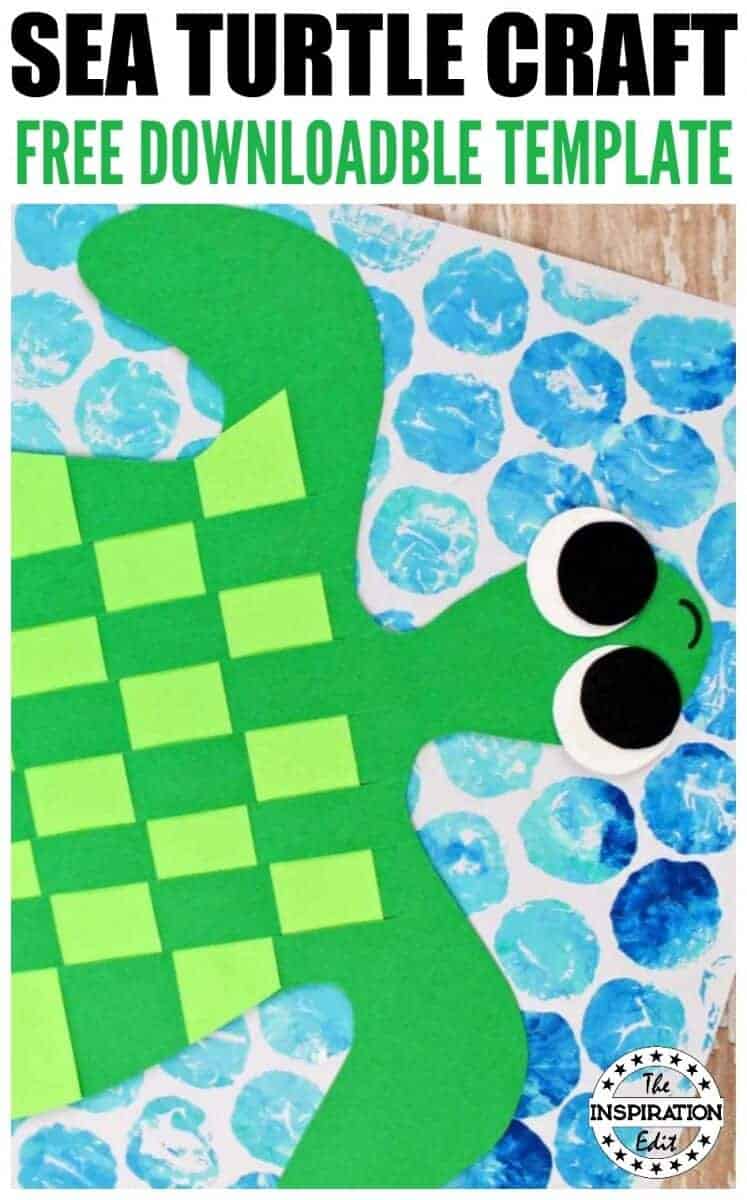 Supplies For this Turtle Craft
Bubble Wrap
Blue Paint
Paint Brush

Marigold Professional Metal Base Plate Paper Trimmer, Blue, 12
ColorBok 73477A Smooth Cardstock Paper Pad Green Promenade, 12
Elmer's Glue-All Multi-Purpose Liquid Glue, Extra Strong, 1.25 Ounces, 1 Count
Instructions for the bubble wrap print background
Instructions for making the bubble background: Part One
Paint a large piece of bubble wrap with shades of blue paint. Turn the bubble wrap over and place onto white paper.
Press firmly all over the bubble wrap. Pull up the bubble wrap. Allow the paint to dry completely.
Instructions For Making The Sea Turtle
Download the sea turtle template and print out.

Cut the template out. Trace the template onto cardstock and cut out. (refer to the photos)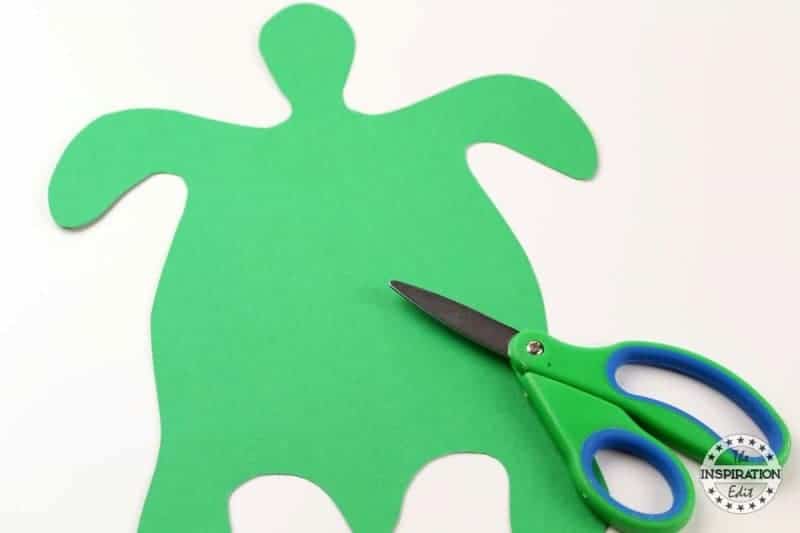 Fold the sea turtle in half and cut slits on the abdomen.
Leave about half an inch around the edges to avoid tearing the paper while you weave.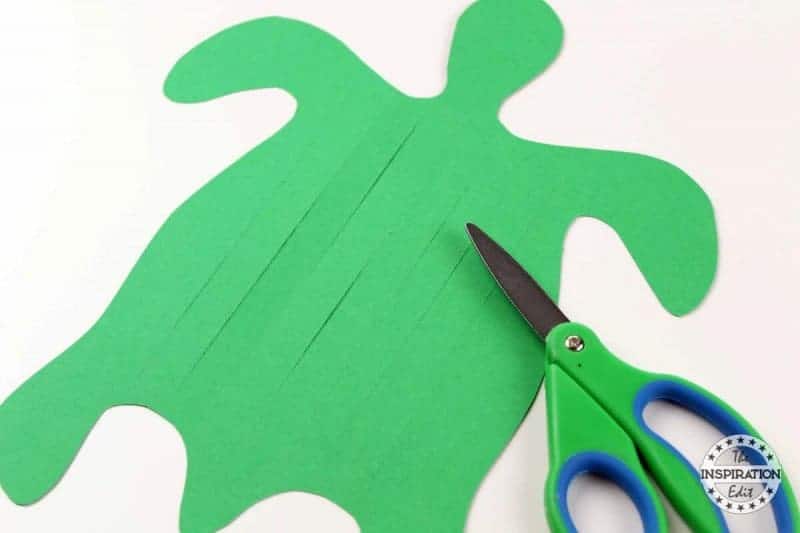 Cut strips of light green cardstock.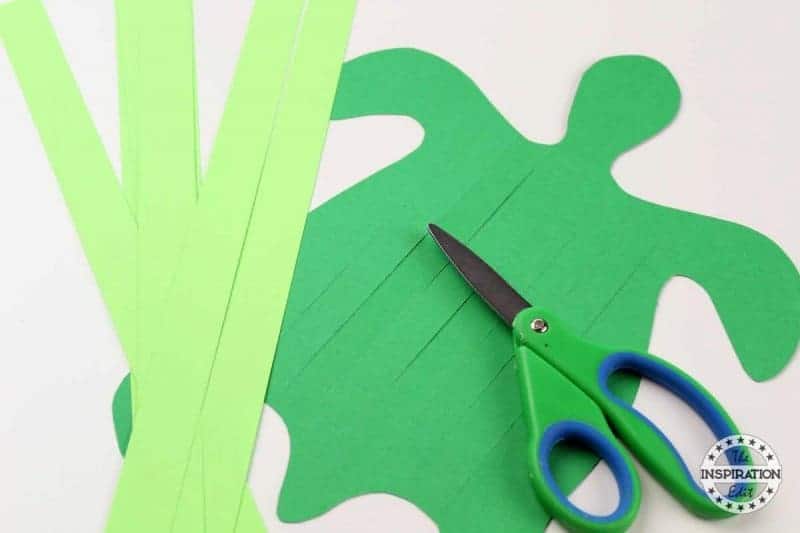 Weave the strips in and out of the slits in the turtle.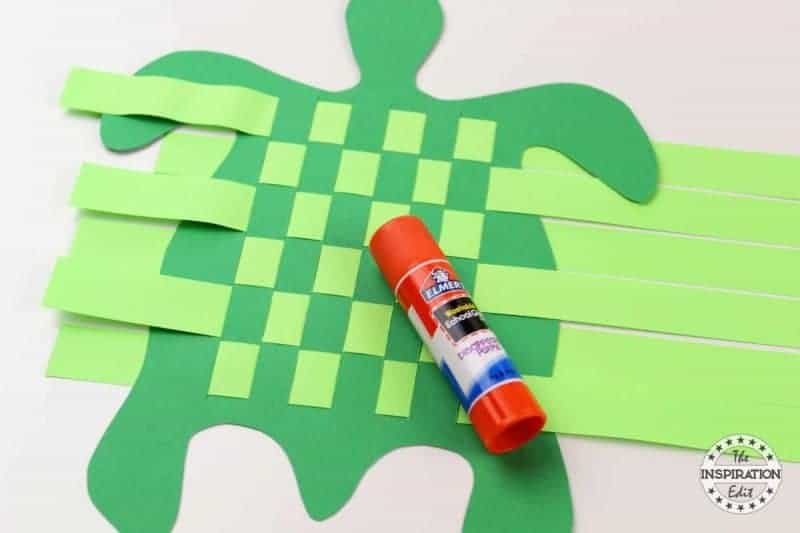 Glue the edges of the paper strips to keep them from moving out of place. Cut off excess paper.
Cut a large white circle and a smaller black circle from cardstock.
Glue the eyes together and then glue the eyes onto the turtle's head.
Use a black marker to add a mouth to your turtle.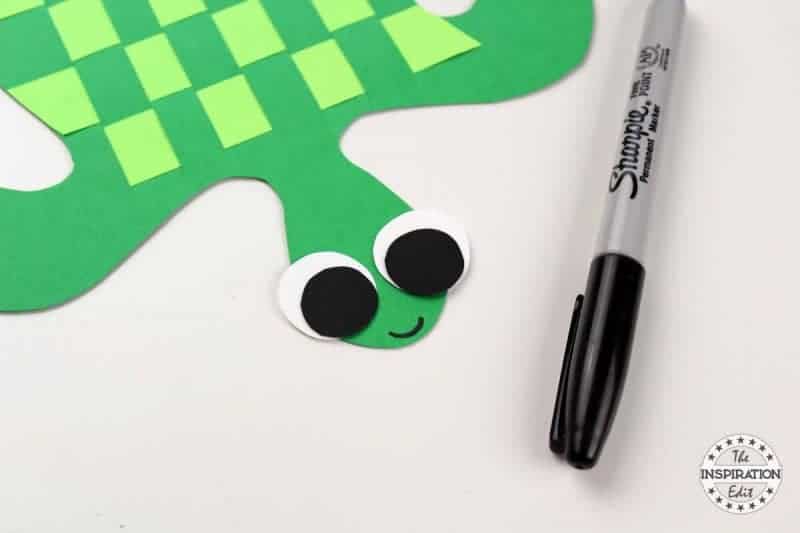 Glue your turtle onto the bubble print paper that you made previously.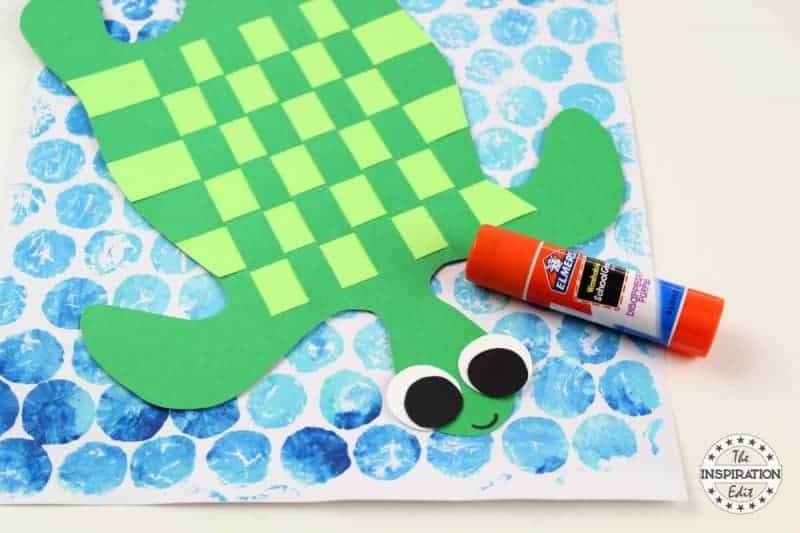 Your sea turtle craft is finished!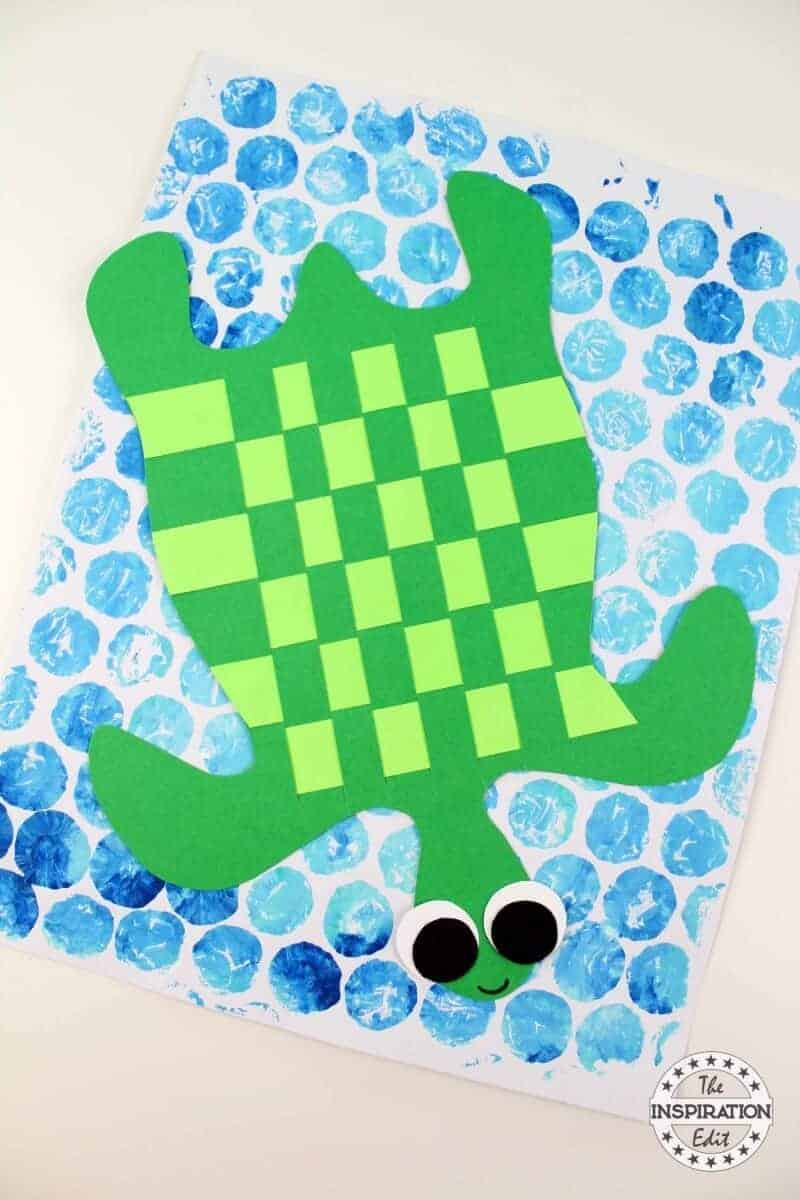 This is a wonderful classroom project! How cute would these look on a bulletin board?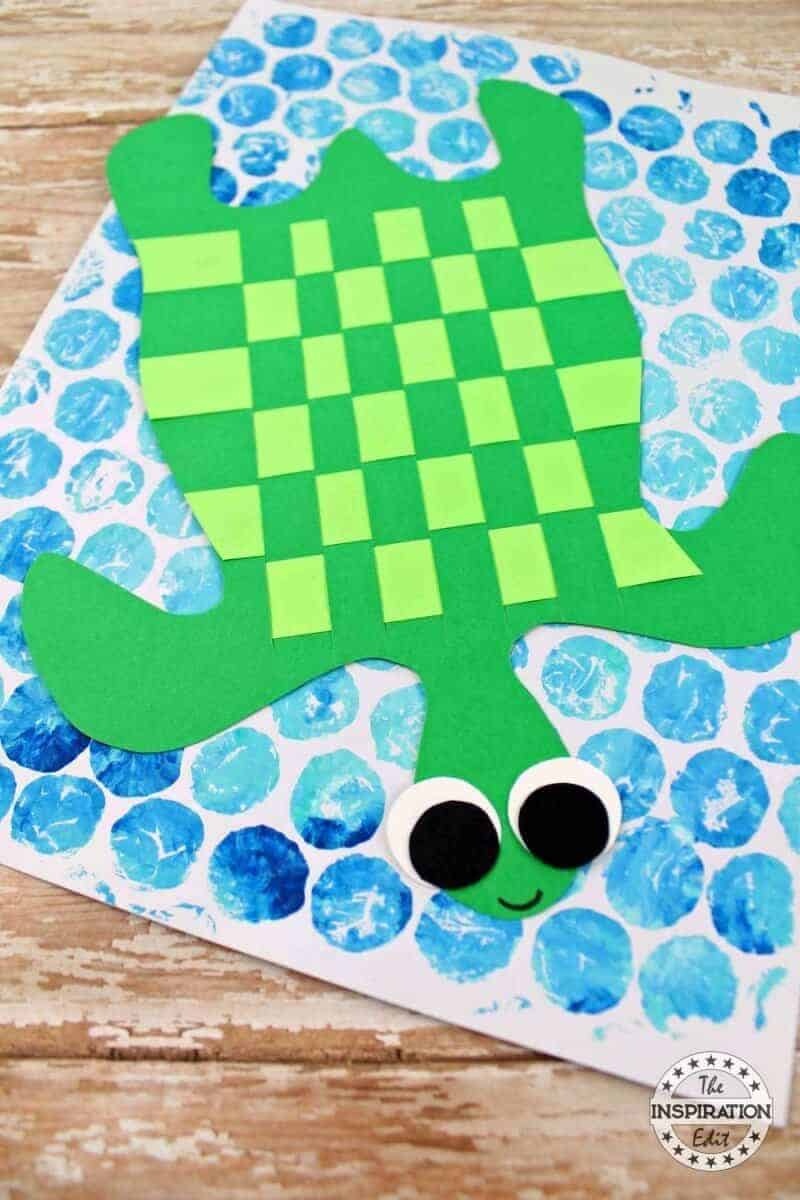 Download Your Free Sea Turtle Template Here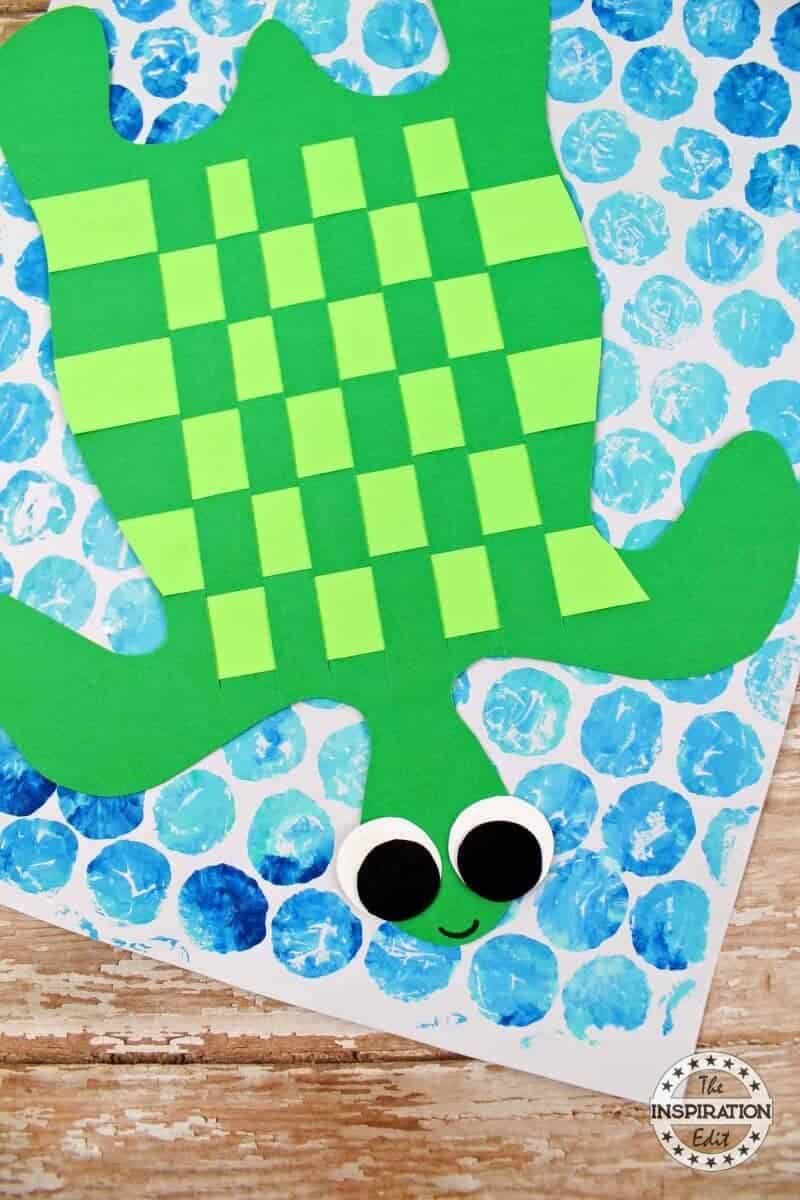 Related Products
Aurora World Flopsie Sea Turtle 12
Large Sea Animals Ocean Marine Sea Creatures Plastic Toy Figures (16 Piece Set)
Good Night Little Turtle
Please Pin For Later