Fantastic Earth Day Craft And Activity For Kids
Do you love Earth Day? I do! It's a great opportunity to teach the kids and little ones to protect and care for the earth and the living things around us. Today on The Inspiration Edit we have a fun, simple and effective Earth Day learning activity which is sure to make the little ones excited. Enjoy!
*I use affiliate links in this post. If you buy anything from my links I will earn a small commission*
What You Will Need For This Earth Day Craft
Crayola 12 Ct. Silly Scents Mini Twistables Scented Crayons

Vkey 500pcs (250 Pair Sets) 3/4

Pacon Card Stock, 8 1/2 inches by 11 inches, Colorful Assortment, 250 Sheets (101199)

How To Make This Earth Day Craft
Download and print out the 2 copies of the template.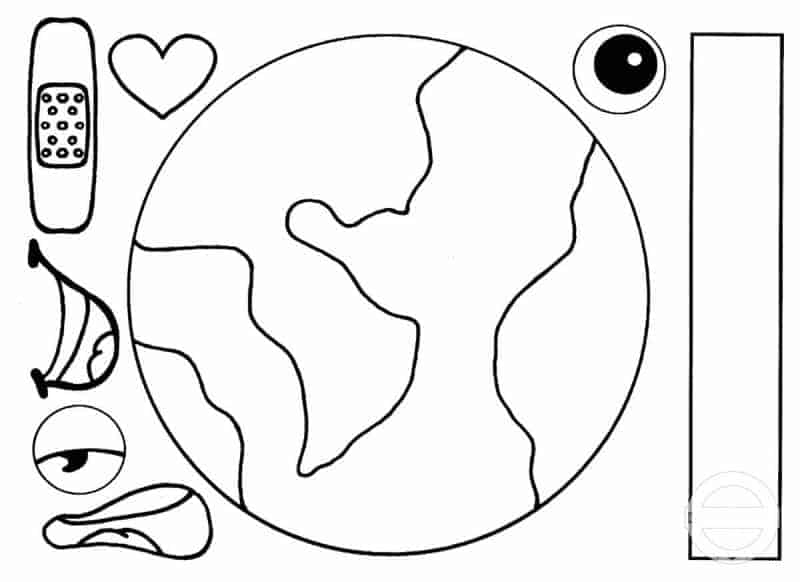 Use crayons to colour the template.
Cut the template pieces out.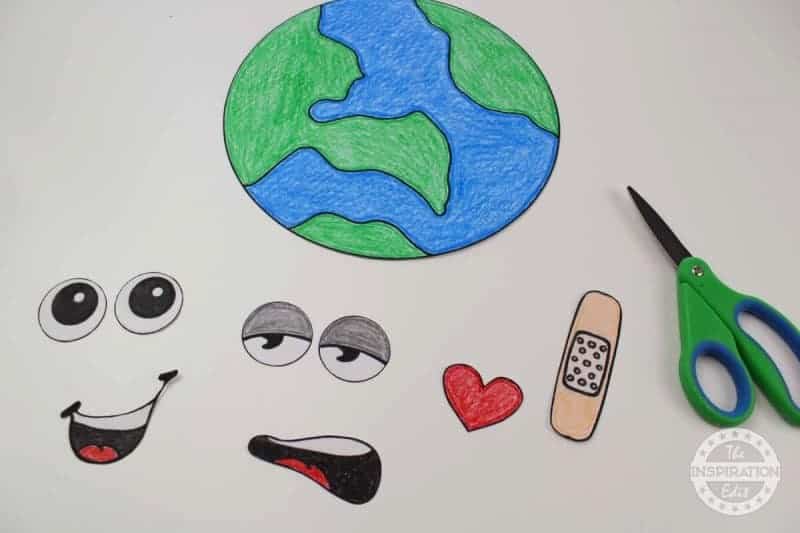 Add four velcro dots to the Earth. (refer to the photo) Two dots will go where you want to put the eyes, one where you want to put the mouth and one where you want to put the heart/bandaid.
Add the other side of the velcro dots to the back side of the template pieces.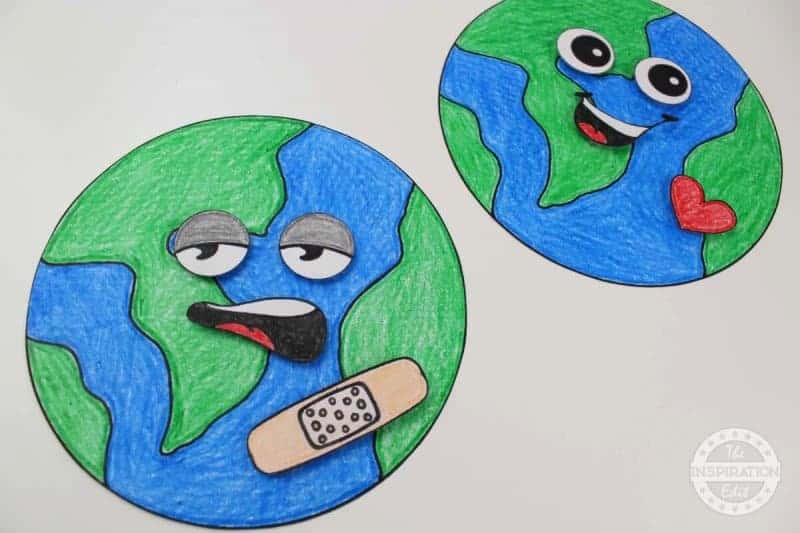 Stick the velcro pieces together. If only making one Earth, your little one can have fun changing the pieces of the face.
Cut the arm/leg piece from the template.
Trace the template onto green or blue card stock. Trace and cut out eight pieces.
Fold each arm/leg piece in an accordion shape. (refer to the photo)
Glue the arms and legs onto the Earth.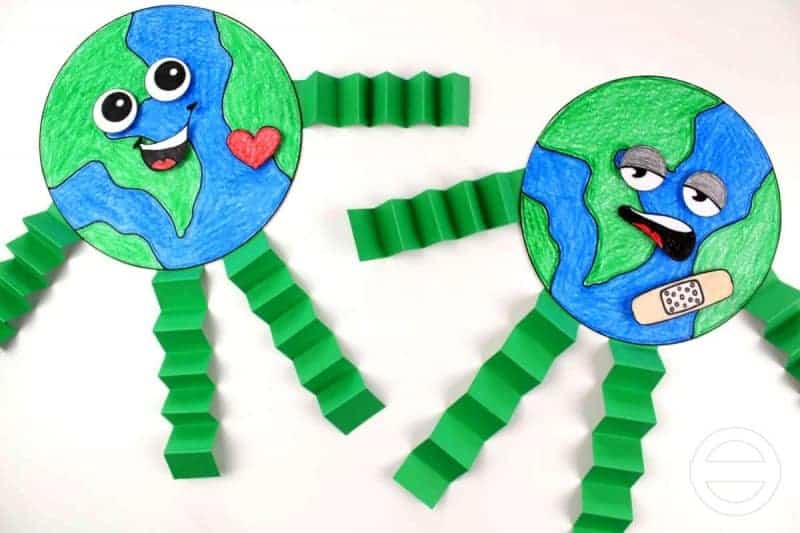 Your Earth craft is finished!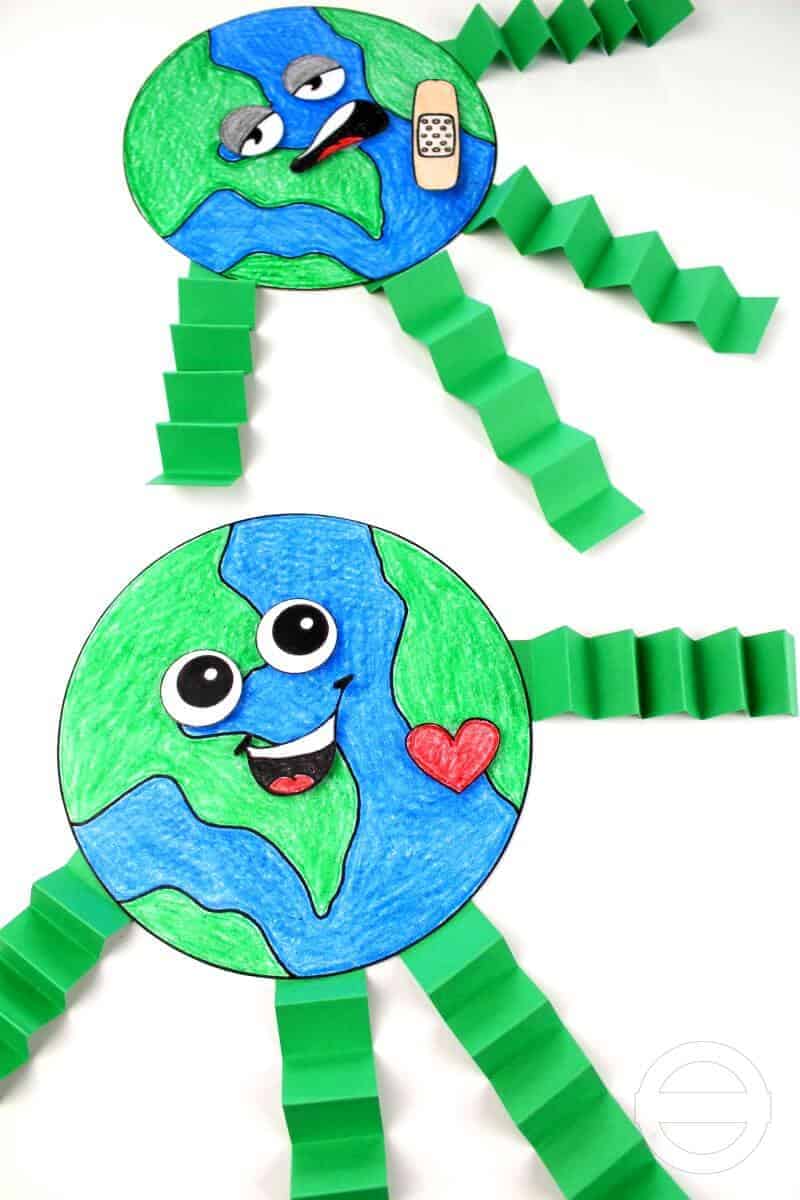 Download Your Free Earth Template here!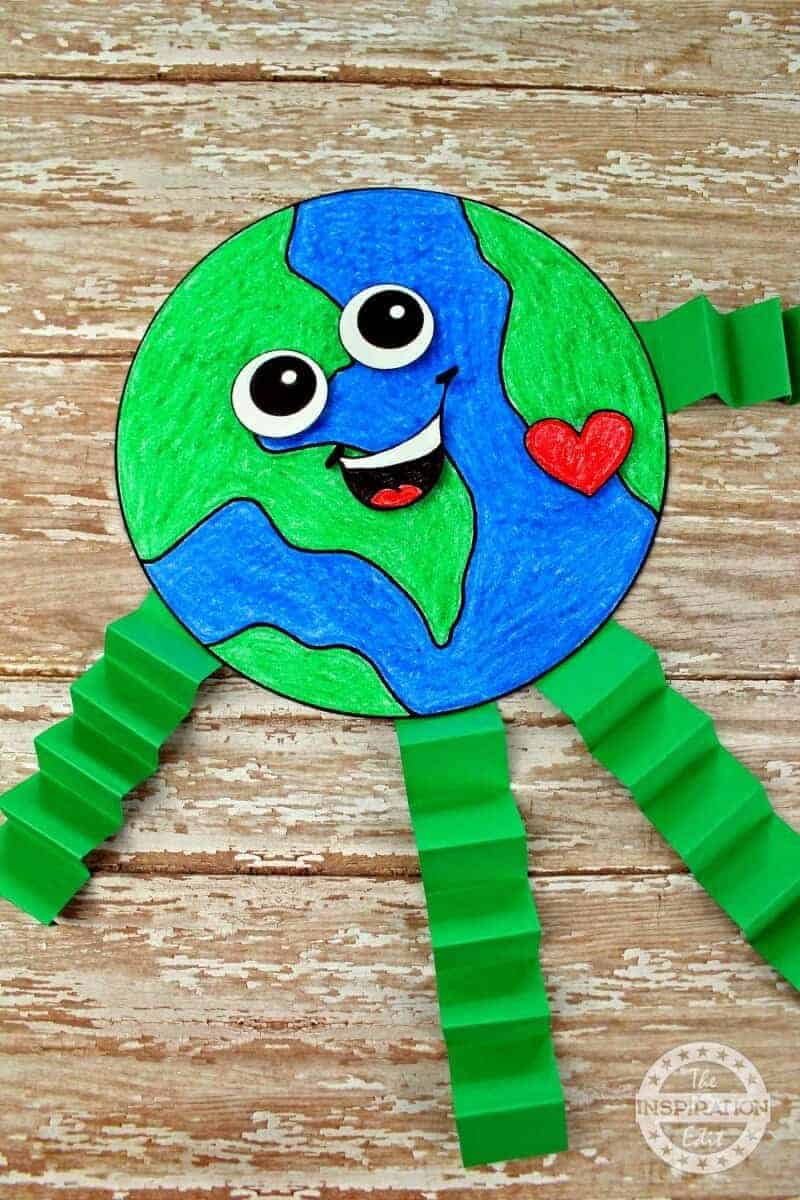 Now for the Earth Day Activity section with free template!
We have a list of Earth Day themed activities which make the earth both Happy and Sad.
Get your children to take part in the activities over a period of time and cross them off as the tasks are complete.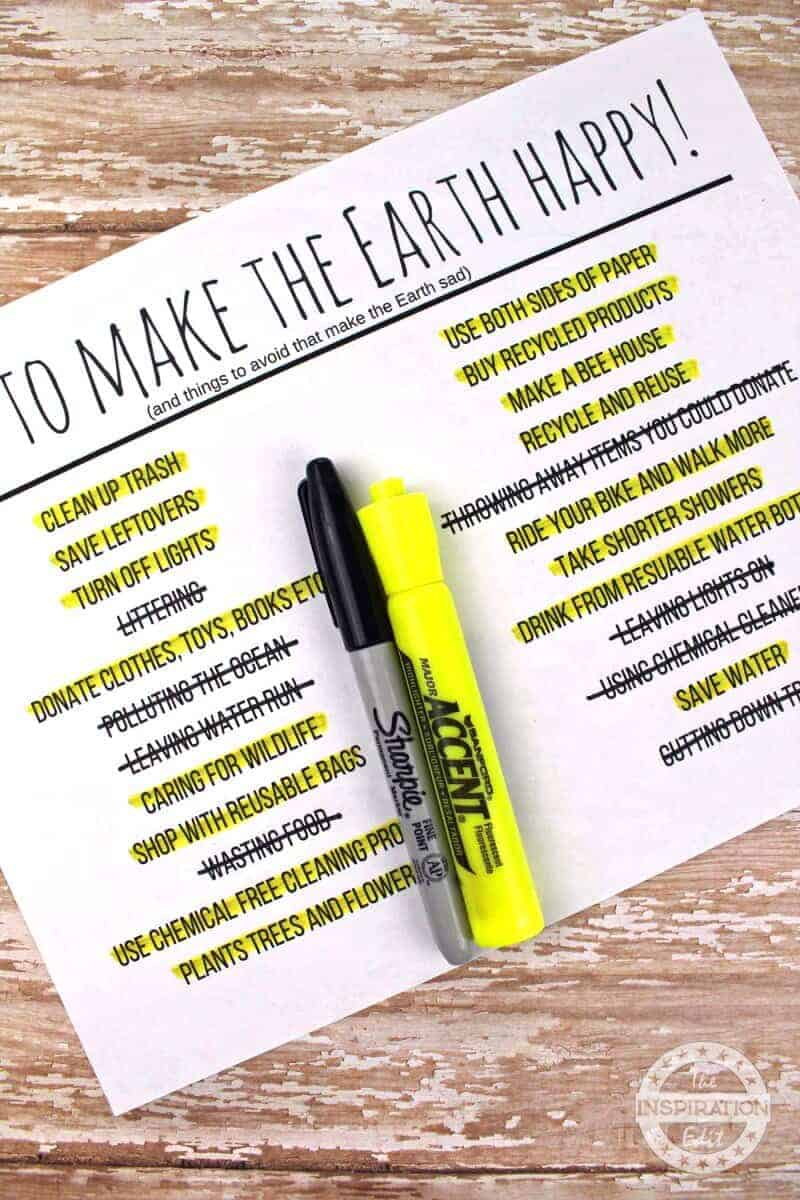 These tasks can be used as a great teaching/learning tool for the little ones and add extra fun to the activity.
Download Your list of Activities Here!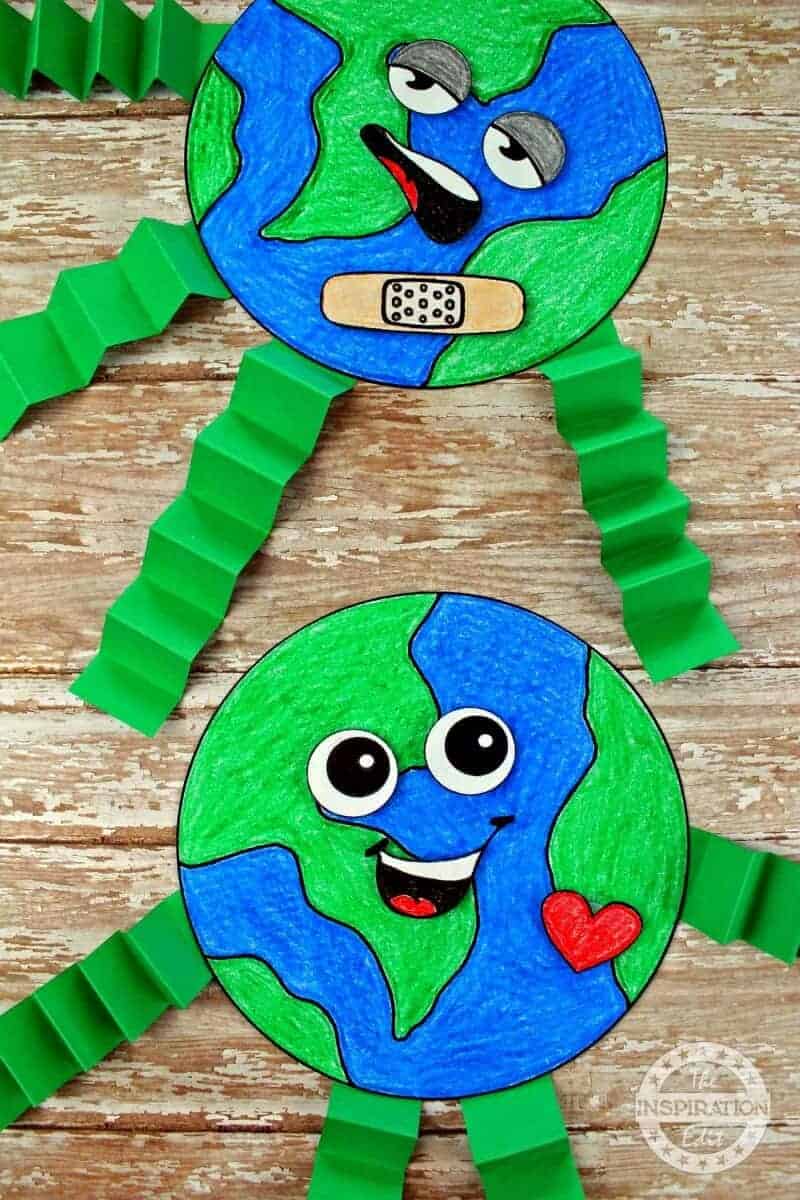 Elmer's Disappearing Purple School Glue Sticks, 0.21 oz, Pack of 2 (E522)

Scotch Multi-Purpose Scissor, 8 Inch, 2 Pack (1428-2)

Sharpie Clear View Highlighter Stick, Assorted, 8 Pack (1966798)