Halloween Rock Painting Idea For Kids
Are you looking for a Halloween rock painting idea for kids? I'm a huge fan of painted rocks and Halloween is always such a fun time of the year for getting creative. I'm sure you will love these Halloween Story stones and hope you have fun reading my tutorial.
As someone who enjoys painting rocks on a regular basis I often like to look for examples of painted rocks to try out and I hope these rock stone examples give you some good ideas for Halloween.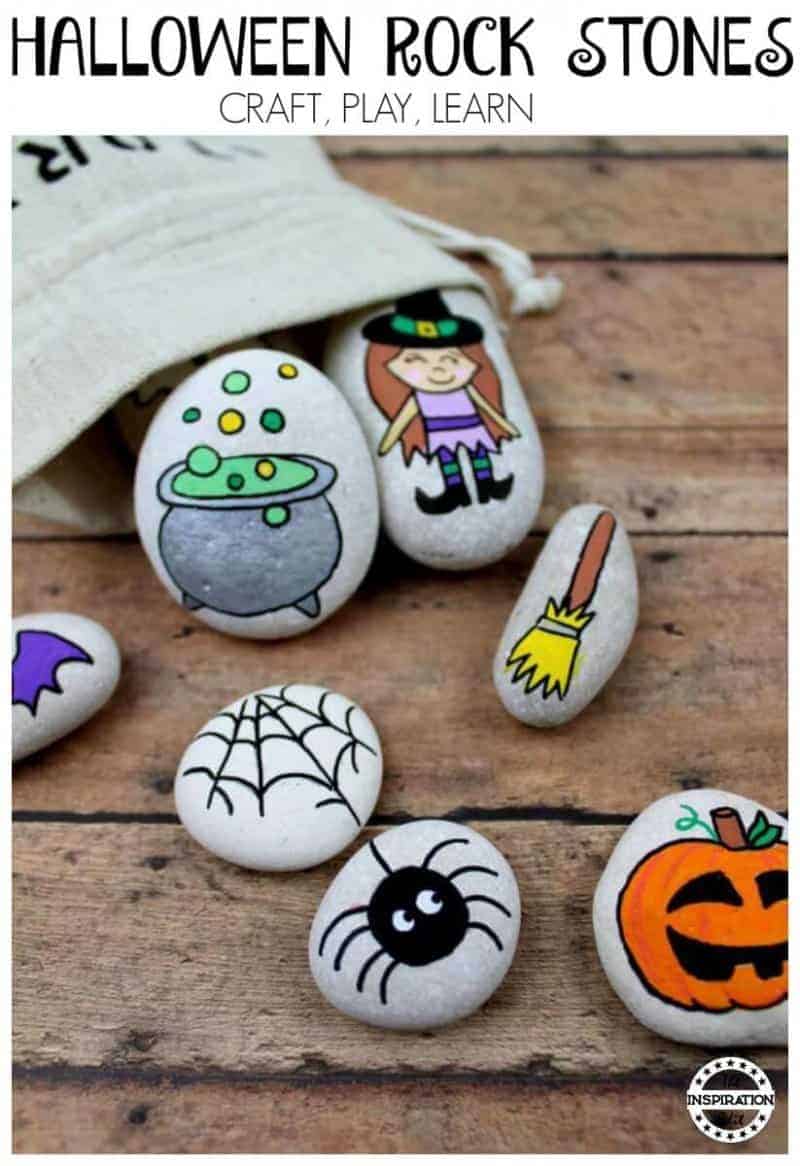 Halloween Rock Painting Supplies
There are lots of different supplies that you can use when halloween rock painting. You may want to try different stone painting techniques such as painting with acrylic paint and a thin paintbrush.
My favourite method for painting rocks is to use posca paint pens. This is a good option for painting rocks with children and can help little ones to develop fine motor skills whilst having fun and trying out a new art form.
If you plan to make a whole set of painted rocks like the ones below you might want to purchase a small canvas bag to store your painted rocks.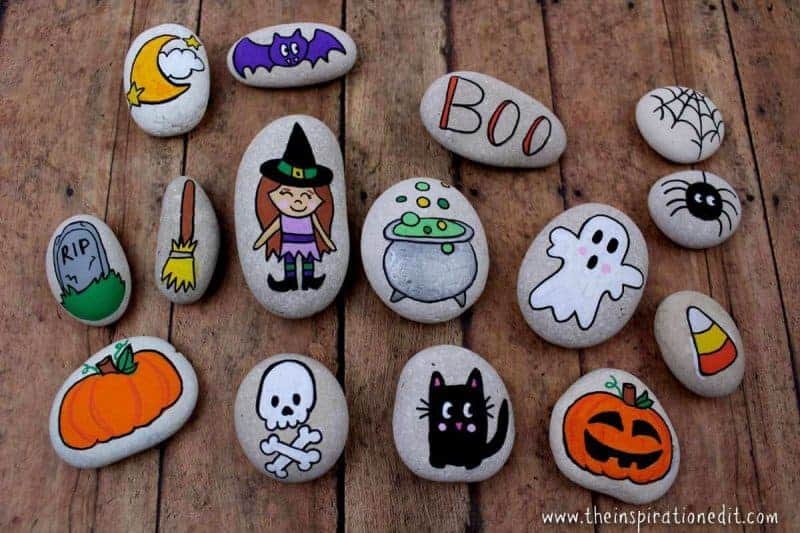 *I use amazon affiliate links in this post. If you buy anything from my links I may earn a small commission*
What You Will Need For This Halloween Rock Painting Craft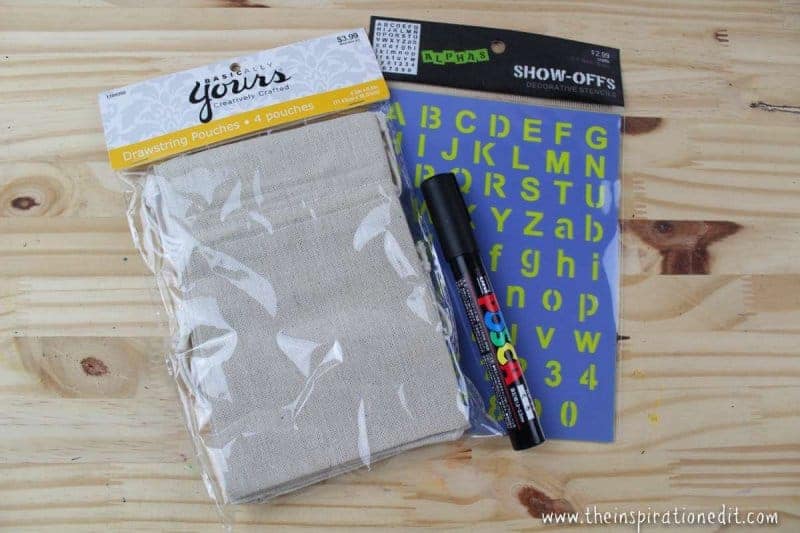 I use the thin posca marker pens for drawing the outline and adding detail to my painted rocks.
Larger posca marker pens are great for filling in the large gaps.
You can pull out the nib once it has worn down and turn it around to increase the life of your posca pen.
I have purchased Posca pens from the USA, the UK and Japan via Amazon and they have all been good quality.
Halloween Rock Painting Instructions
First you will need to rinse your stones in warm water until all of the powder has been removed. Set the rocks on a towel and allow to dry completely.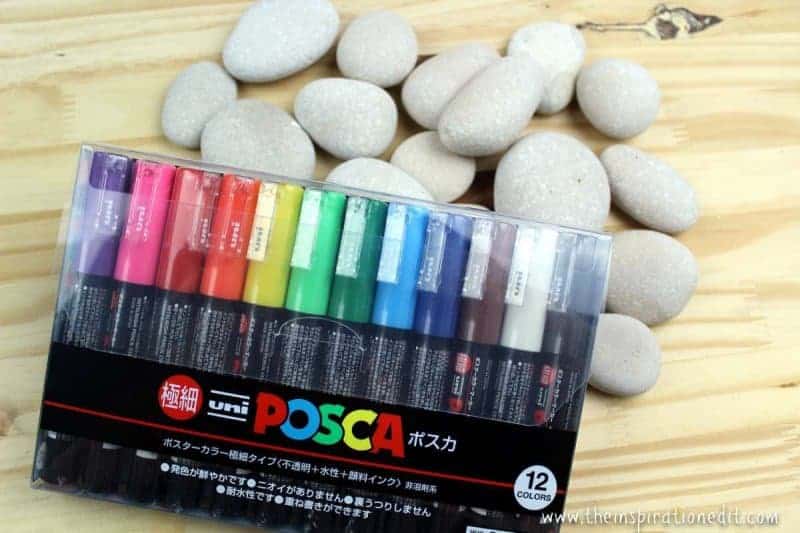 Use a pencil to sketch the design onto the stone.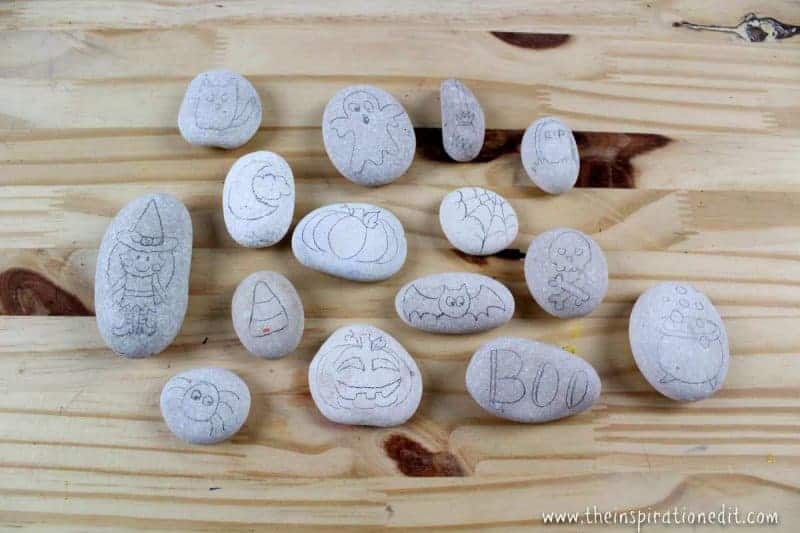 Use paint pens to colour the stones.
Use a black paint pen to outline the painted stone.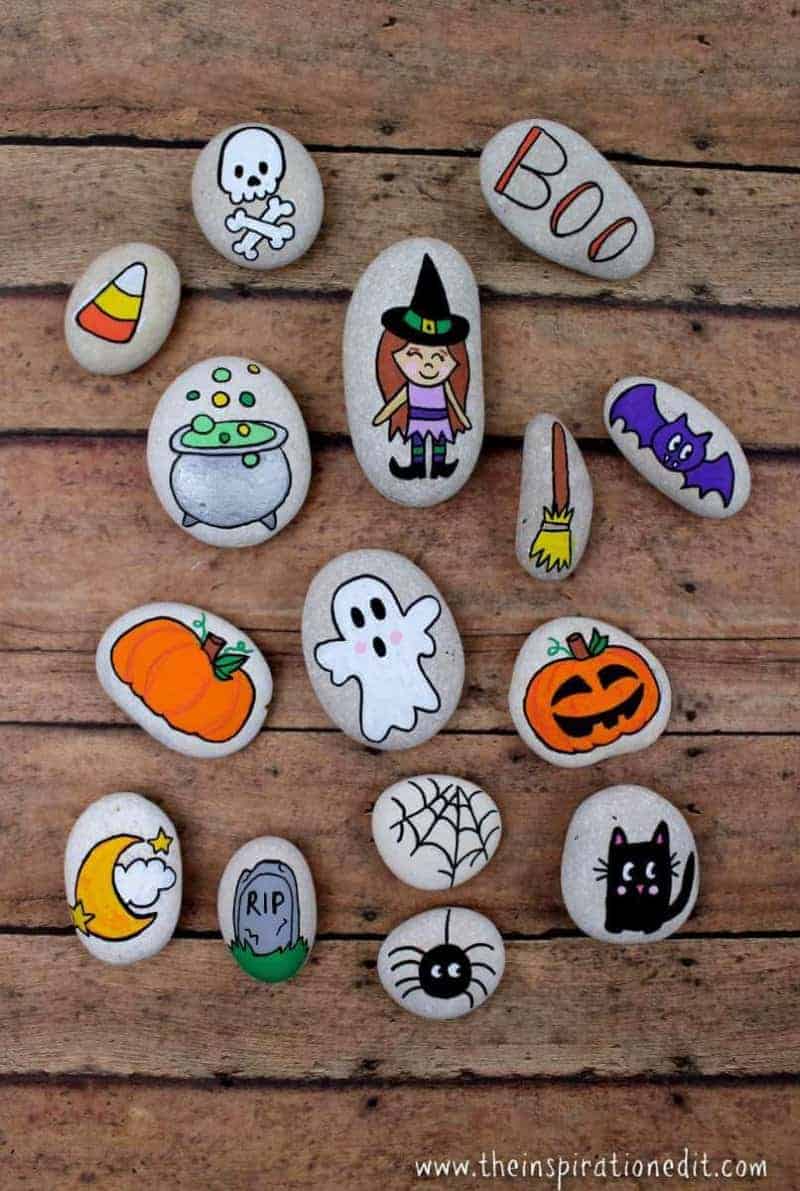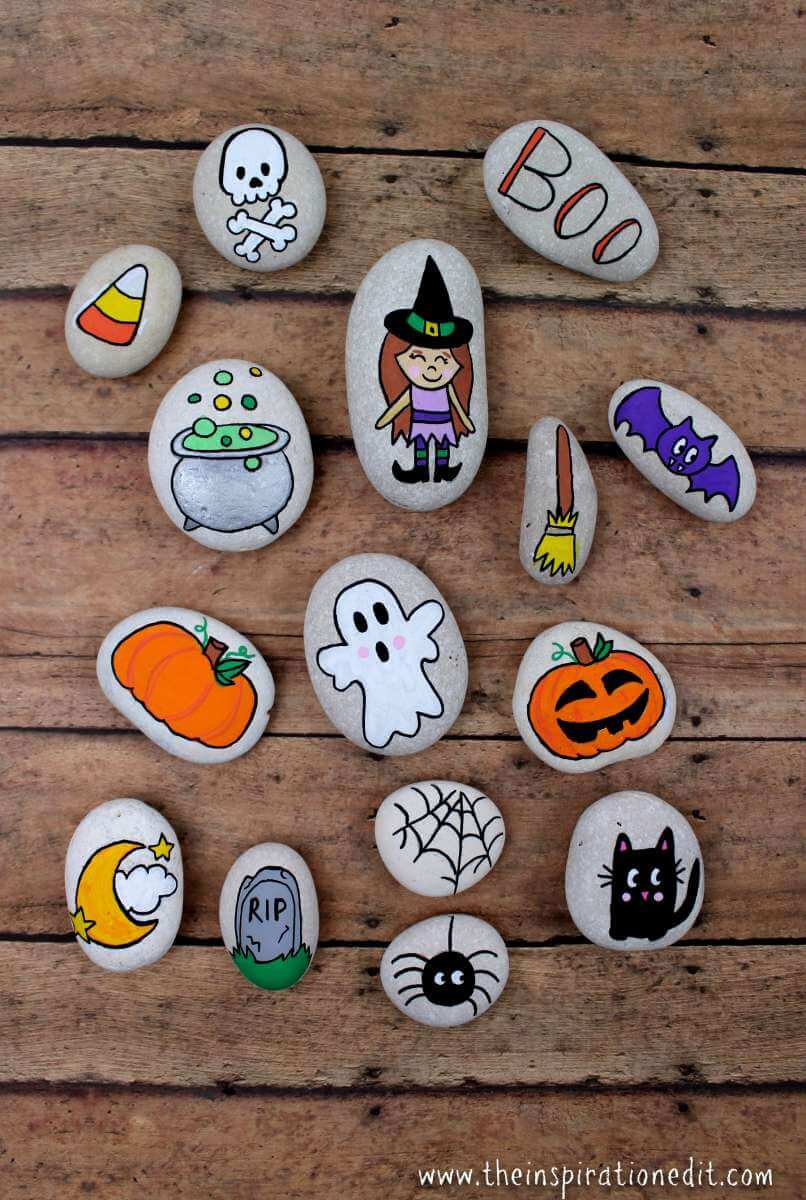 Allow the paint to dry completely.
You are now ready to use your stones to narrate a story.
You can even flip them over and write words on the back of the stones.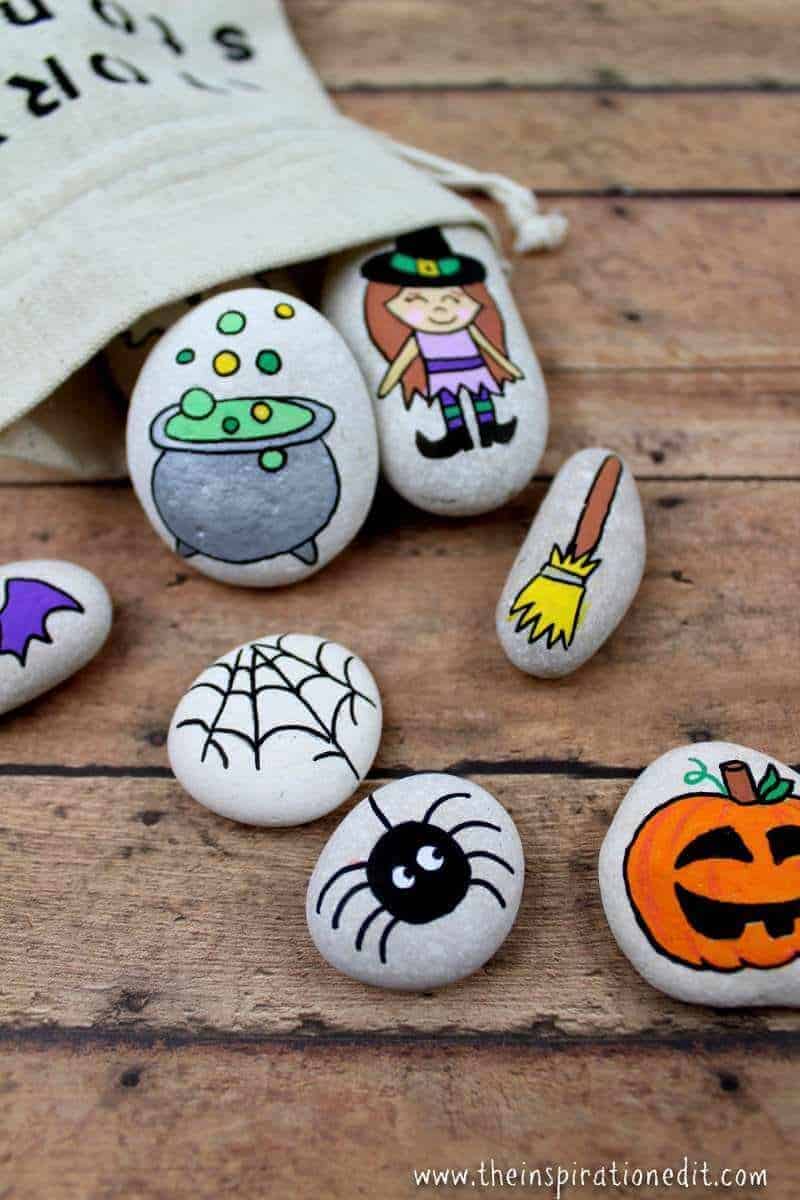 If you'd like, create a small canvas bag to store your story stones.
Use an alphabet stencil to paint words onto the canvas bag. Allow to dry completely before storing your stones.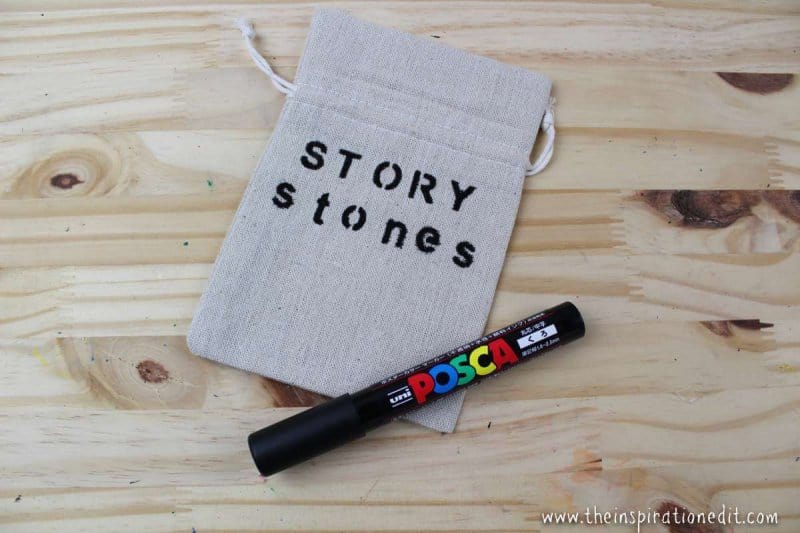 If you'd like to protect your stones for many uses, use a spray sealer or Modge Podge.
Check out our rock stones ideas here on The Inspiration Edit
Halloween Vampire Painted Rock
DIY Number Rock Stones activity for kids

Please Pin this Halloween Rock Painting Idea