Super Easy Bumble Bee Craft Preschool Kids Will Love.
Today we have a fantastic Bumble Bee popsicle stick craft to share. It's fun simple and easy to make with the little ones.
This is a Letter B bee craft is the perfect for the spring and one of a few fantastic bee crafts for preschool kids available here on The Inspiration Edit.
I am sure you will enjoy this popsicle stick craft tutorial! It's super fun, easy and simple to make.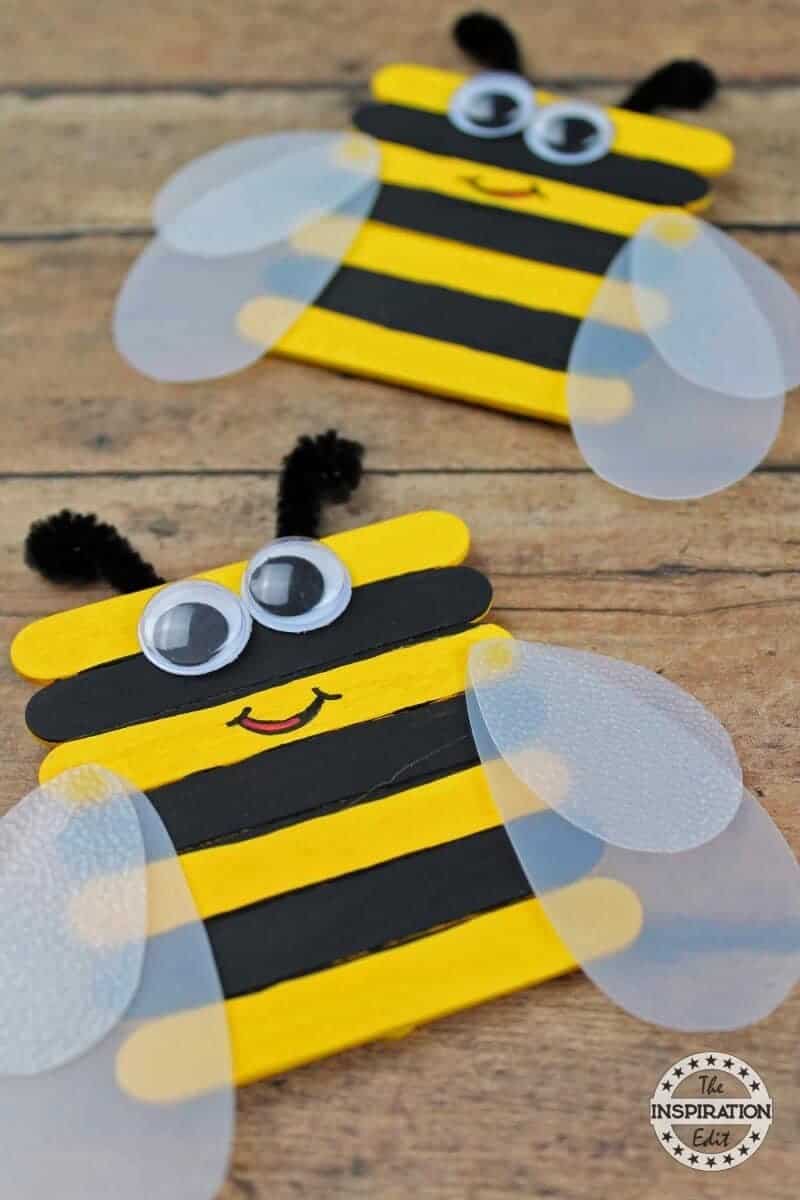 *I use affiliate links in this post. If you buy anything from my links I will earn a small commission*
What You Will Need For This Letter B Bee Craft
Darice, 80 Piece, 5 ¾ inch, Jumbo Natural Finish Craft Sticks

Elmer's E304 Glue (2 Piece)

How To Make A Popsicle Stick Bee Craft
Glue 7 mini popsicle sticks together.

Paint the popsicle sticks yellow and allow them to dry completely.

Paint every other popsicle stick black and allow them to dry completely.

Clean a milk jug or use a water jug. Cut chunks of the flat areas of plastic out.

Draw a wing shape onto cardstock and cut out.
Trace the wing shape onto the plastic and cut out.
Repeat the steps above but with a smaller wing shape.
Don't forget to reverse the wing shape for the other side of the bee!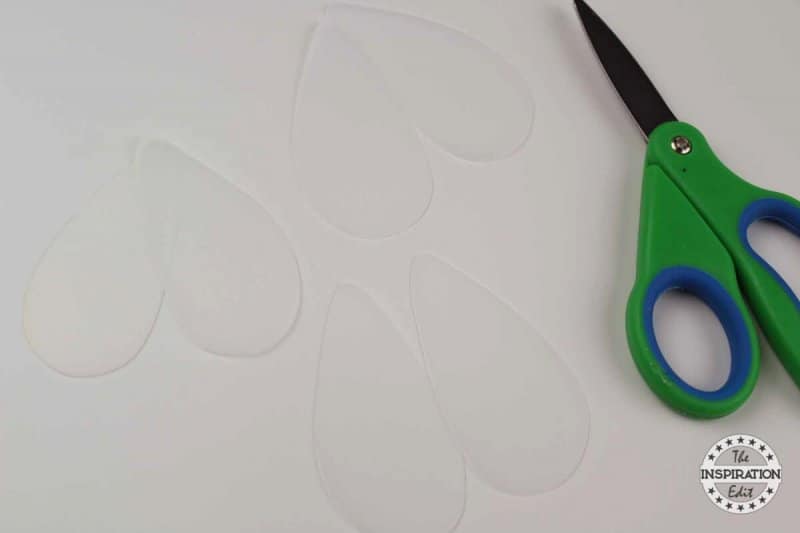 Cut a pipe cleaner into 4 pieces. Twirl the ends.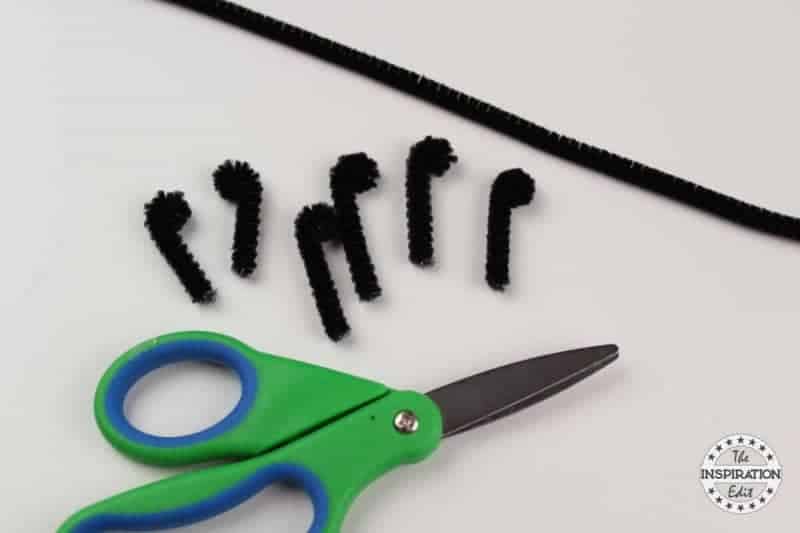 Glue the pipe cleaners onto the back of the bee.

Glue googly eyes om the top of your bee craft.

Glue the large wings onto the bee first followed by the smaller wings on top of the large wings.

Draw a smile with black and red posca paint pens.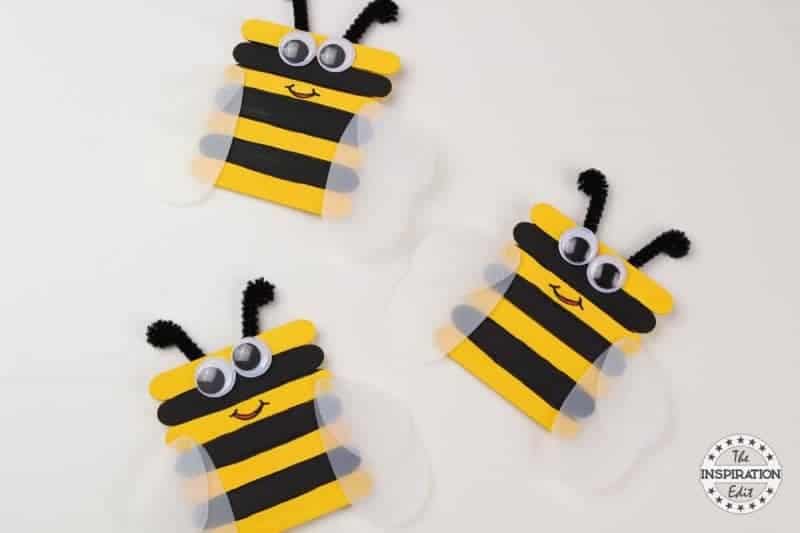 Your bumble bee art and craft idea is finished!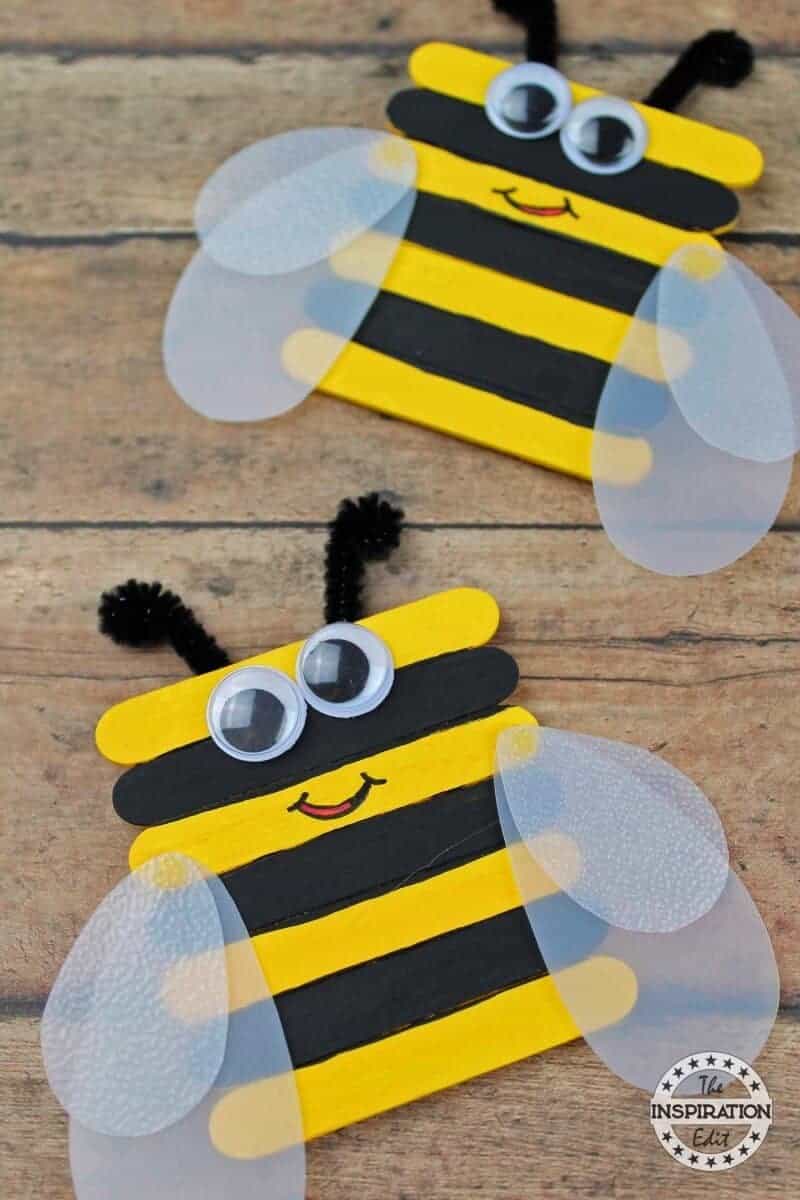 This is such an adorable and simple craft. Great for preschool or kindergarten!
You May Also Like These Fun Kids Craft Ideas:
Paper Bag Frog And Duck Puppet
How To Make A Rock Stone Crocodile
25 Fun The Very Hungry Caterpillar Activities For Kids
Chunky Butterfly Craft For Kids
Check Out More Fun Kids Craft Ideas Here
Busy now? Don't forget to pin this fantastic preschool craft! Pinning supports my blog and allows me to share more fantastic ideas!
Related Products
Bumble Bee Plush Bean Filled Stuffed Animal (1)

PlanToys Plan Preschool Bee Hive Preschool

Bumble The Bee