Recycled Badge Bug Craft
I am really into recycling at the moment and a month or so ago I attended an event in London where I got a goodie bag. The hype of the movie is over and I was left with 4 badges which could have easily ended up thrown away. Spring is here and so I decided to try and recycle and make some recycles badge bugs. I hope you like them.
*I use affiliate links in this post. If you buy anything from my links I will earn a small commission*
What You Will Need For This Bug Craft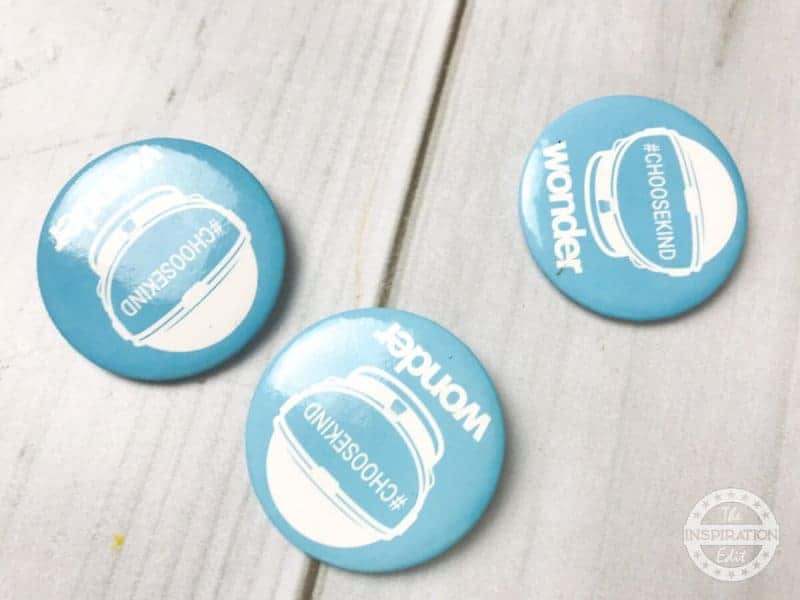 Uni-posca Paint Marker Pen – Fine Point – Set of 15 (PC-3M15C)

How To Make This Bug Craft
Begin my tearing the covers from the old badges. Once the badges are clear begin painting the outline of your first bug.
Once the ladybug outline is done paint yellow stripes on the next badge for the bumble bee and purple wings for a butterfly.
You can choose the colours you wish to use, these are just examples.
The final bug I chose to paint was a blue beetle. Once the base layers were painted I was ready to add more detail.
Next, I added black stripes to the bee, a black head to the bee and ladybug and black dots to the ladybug.
In the UK we call it a ladybird but as I grew up in New Zealand I like to call it a Ladybug.
Next, I worked on adding detail to the butterfly and blue beetle.
Once the bugs were painted I was able to add white eyes to all the bugs.
I used a white posca paint pen to paint on eyes.
Make sure the first layer of paint is dry before you add eyes or you may end up with funny looking eyes.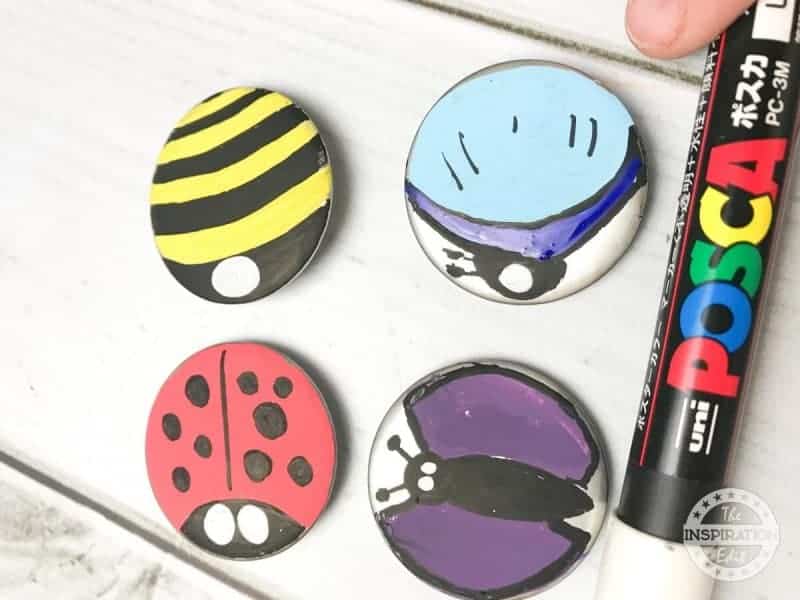 Finally, I added black dots to give the bugs character, adding more details and adding finishing touches.
I wasn't too thrilled with the butterfly but this is trial and error and it's the process that counts not the end product.
It's a great craft idea for kids and I'm sure they will love to make these badge bugs.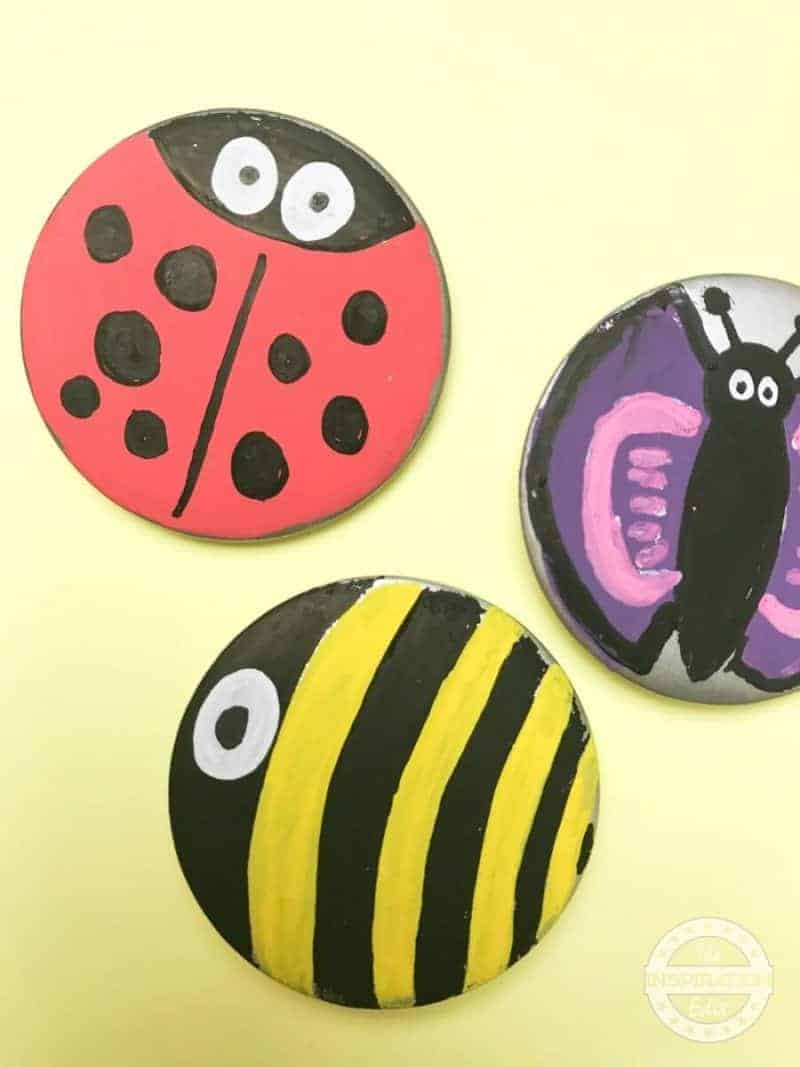 So it's that simple, if you don't have posca paint pens you can use ordinary acrylic paint and a paintbrush. Enjoy.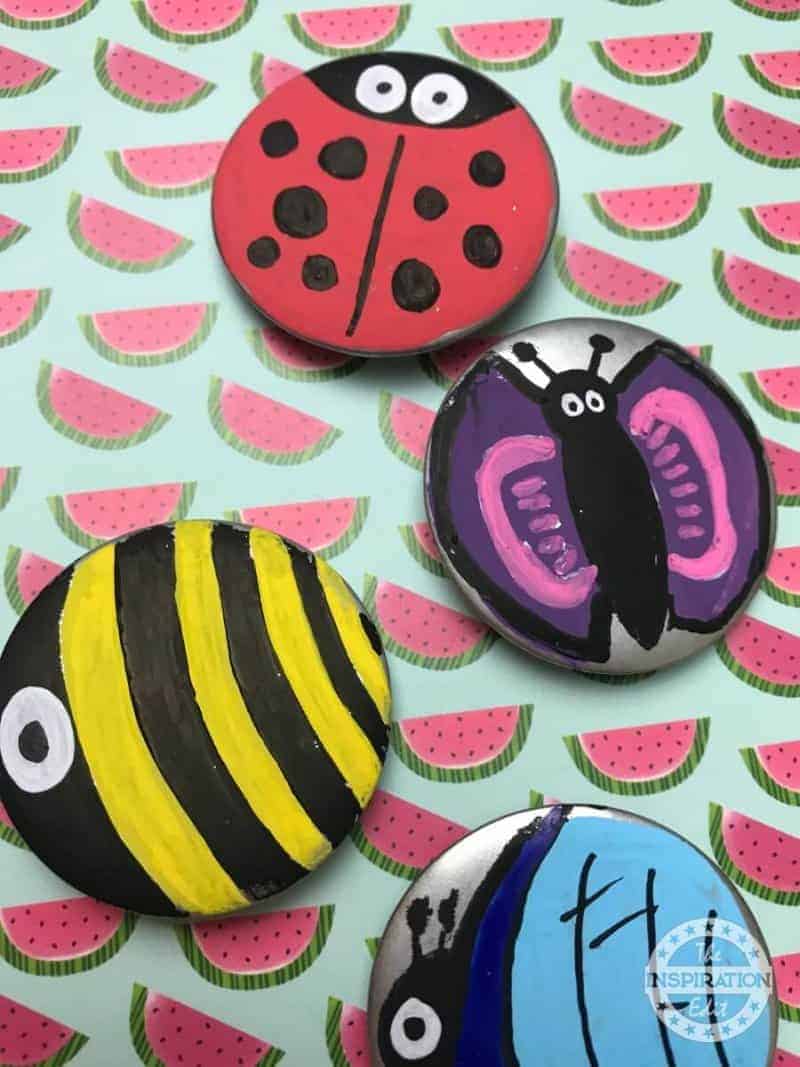 Check Out More Fun Kids Craft Ideas Here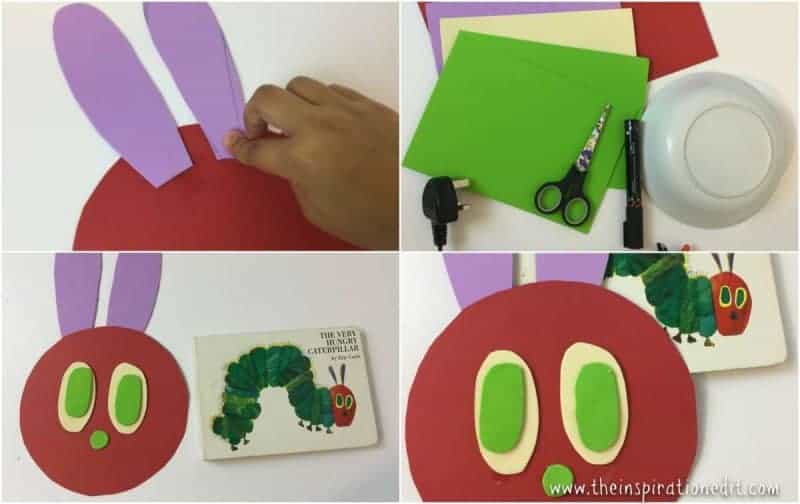 Melissa & Doug Rainbow Caterpillar Gear Toy With 6 Interchangeable Gears

Melissa & Doug Sunny Patch Bag of Bugs

Mudpuppy Amazing Insects Double Draw