This Bumble Bee craft is a fantastic spring themed activity for little ones. If you're looking for a preschool craft idea that's easy and simple to make then look no further.
As an early years teacher, I loved creating spring crafts with my preschool kids. They say it's the process that is most important not the end product and I totally agree.
Preschool Bumble Bee Craft Idea
This fun bumble bee activity is a great way to introduce kids to the concept of Bees and pollination.
You can use this activity to teach and edu ate kids about how bees live and the importance of looking after bees and helping them to pollinate plants and flowers.
I hope you enjoy this easy bumble bee craft idea.
*I use affiliate links in this post. If you buy anything from my links I will earn a small commission*
Supplies For This Bumble Bee Craft
Black, Yellow, Red and White Cardstock or Construction Paper
Black and Yellow Cups
Glue
Scissors
Black Marker
18 Oz Black Plastic Cups – 50 Pk
Scotch Multi-Purpose Scissor, 8 Inch, 2 Pack (1428-2)
Hot Party Paper Cups, 8 Ounce, 50 Count, Multiple Colors (Yellow)
How To Make This Bumble Bee Craft
Download and print out the template.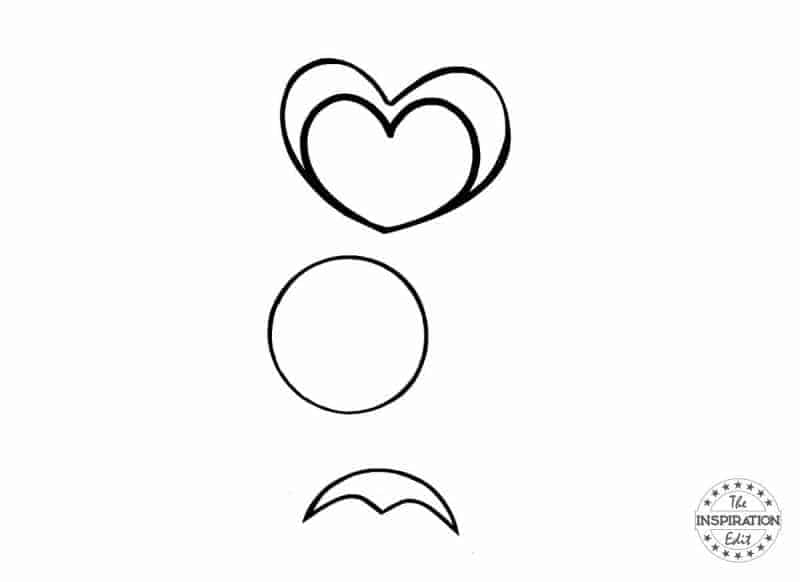 Cut the template out and set aside. Cut a black cup straight up the middle. (refer to the photo)
Cut the bottom from the cup. Cut strips from the cup. (refer to the photo)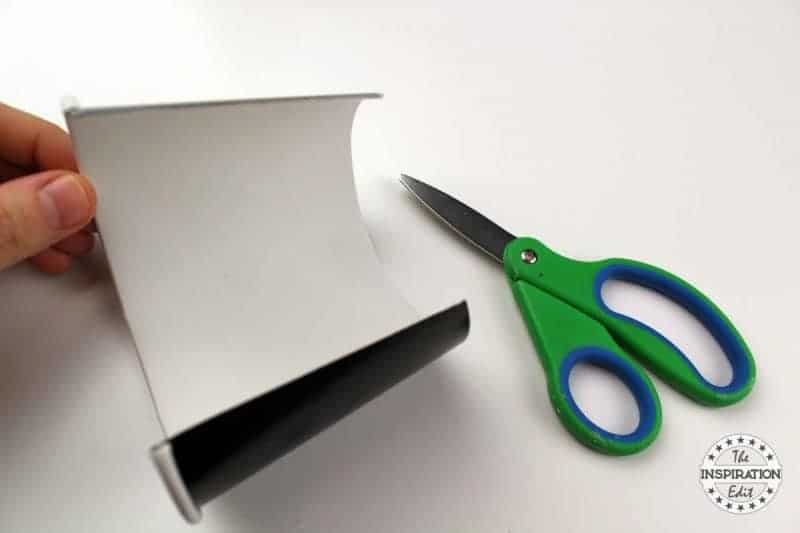 Glue the strips onto a yellow cup. (refer to the photo) Allow the glue to dry completely.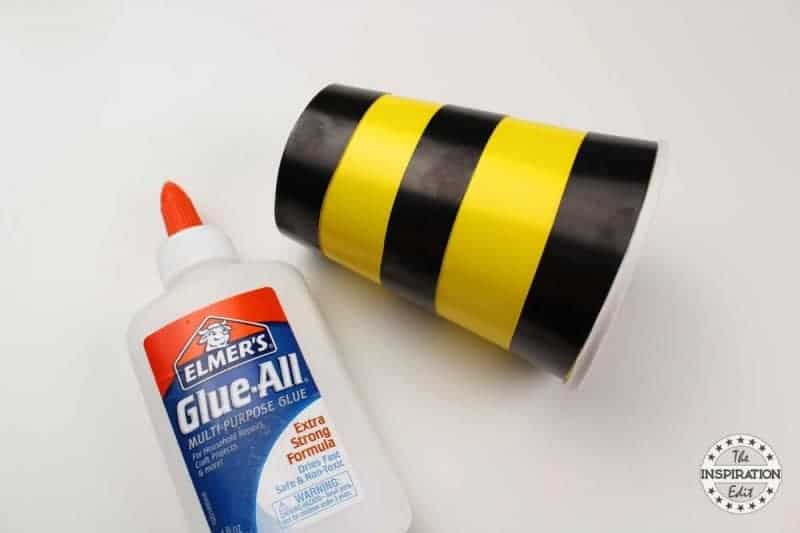 Trace the template onto cardstock or construction paper and cut out.
Glue the black part of the head onto the yellow part of the head and then use scissors to trim off any excess paper.
Cut 2 circles from white cardstock and 2 smaller circles from black cardstock. Glue together.
Cut a small circle from red paper.
Cut 2 small black strips from black paper and 2 tiny black circles. Glue the circle at the top of each strip.
Glue the eyes, nose and antantee onto the bee's head. Use a black marker to add a smile to the bee's face. Glue the bumble bee's head onto the cup.
Glue the smaller and larger pieces of the wings together.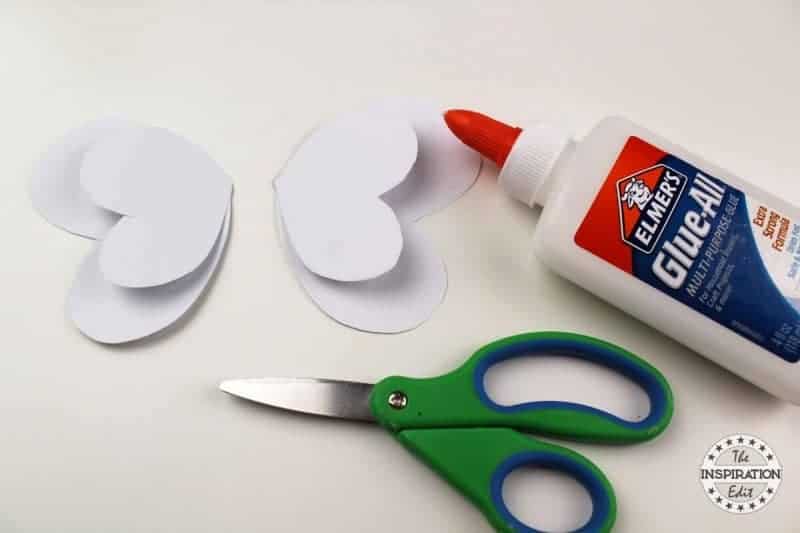 Glue the wings onto each side of the cup.
Your paper cup bees are finished!
This makes a wonderful classroom craft project. It's inexpensive and easy!
You May Also Like These Fun Kids Craft Ideas:
Paper Bag Frog And Duck Puppet
How To Make A Rock Stone Crocodile
Rhode Island Novelty Bumble Bee Plush Bean Filled Stuffed Animal (1)
Soft-Touch Pom-Pom Boppers (black & yellow) Party Accessory (1 count) (1/Pkg)
Beistle 57781 2-Pack Bumblebee Cutouts, 17-Inch
Please pin this craft idea