This Noah's Ark preschool craft is a fantastic activity for kids to enjoy.
Today we have a Noah's Ark Craft tutorial here on The Inspiration Edit. This Noahs ark craft idea is a fantastic kids paper plate craft based on the bible story Noah's Ark.
I really love Noah's ark, the animals, the rainbow and it's always such a bright and colourful kids craft or bible themed activity to enjoy. We sure hope you enjoy this fun Noah's ark preschool craft. It's super fun!
This is a great way to teach kids about the Noah's Ark story or about animals and rainbows. Enjoy!
Noah's Ark Rainbow Craft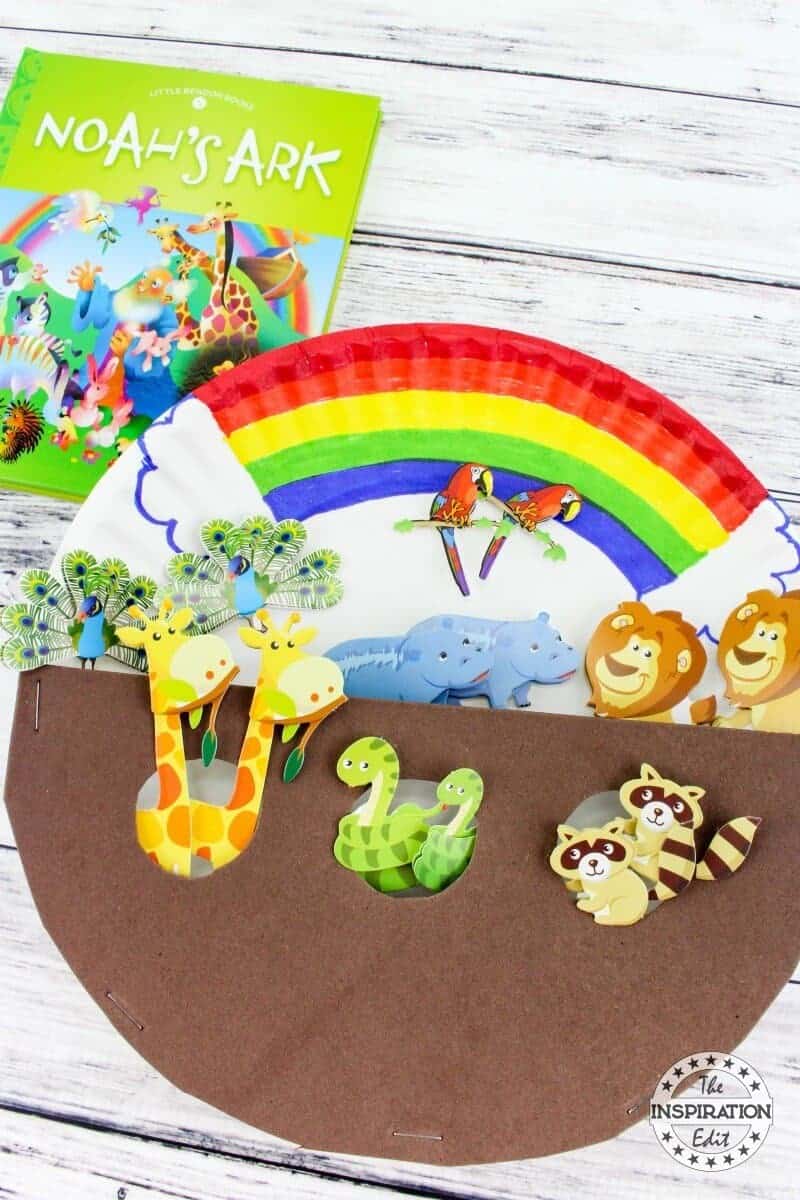 *I use affiliate links in this post. If you buy anything from my links I will earn a small commission*
Supplies For Your Noahs Ark Craft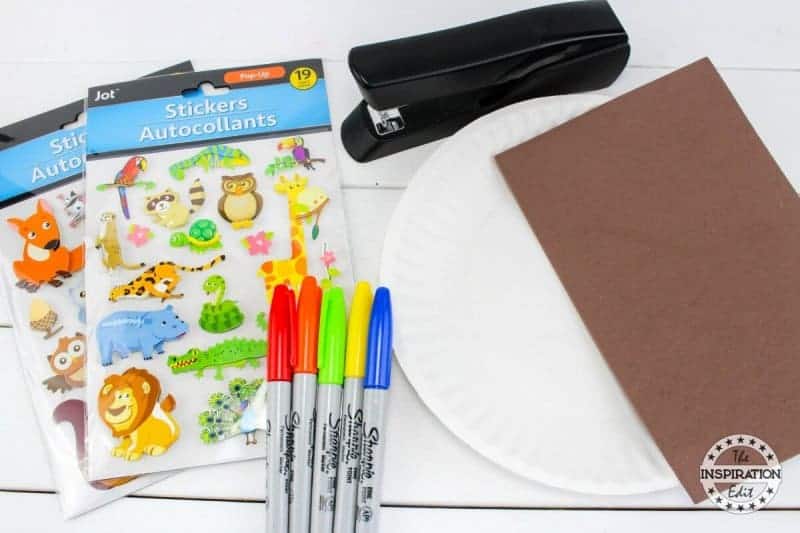 How To Make Noah's Ark With Paper
On the top half of the paper plate, colour a rainbow.
Start with a thick line of red on the rim of the paper plate, and follow with orange, yellow, green, and then blue.
Now lay the paper plate face down on top of the brown foam.
Trace a half circle on the foam around the plate.
Cut out the foam, and it should look like half the plate.
Cut out 3 small circles in the middle of the foam for little porthole windows.
Turn the plate right side up so the rainbow is at the top, and set the brown foam piece on the bottom half the plate.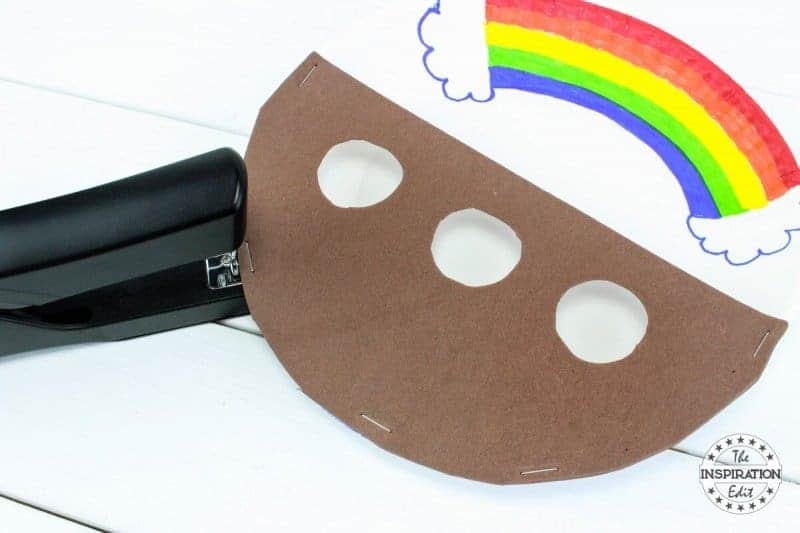 Use the stapler to staple the foam to the top edge of the plate. Put about 4-5 staples around the edge.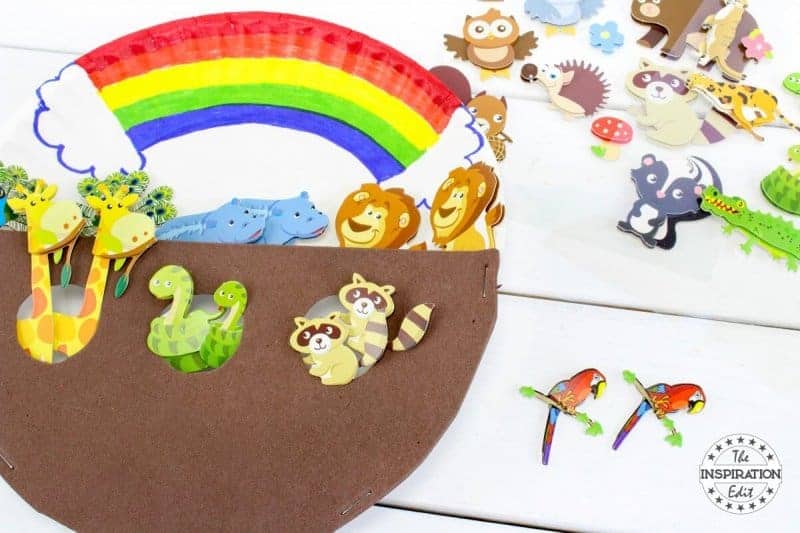 Now just add the animal stickers.
Put some peeking through the portholes, and some on the white plate so it looks like the animals are all on the ark.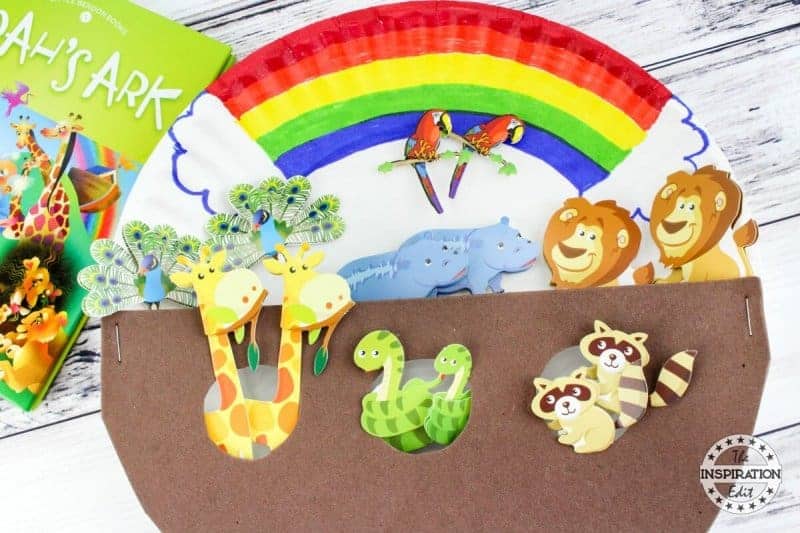 Don't forget to make sure to put 2 of the same animals right next to each other since Noah put 2 of each animal on the ark.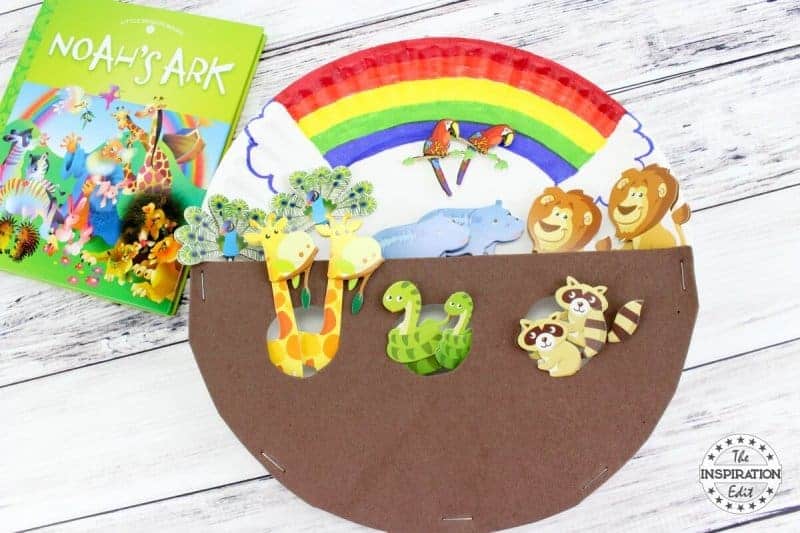 Have Fun!
I sure hope you love this fun and easy ark craft idea.

We sure loved sharing it and I know this will make a great activity for the home or a fun Sunday school bible craft.
Have you seen our Noah's Ark Craft Using Popsicle Sticks? It is super cool! We also have some fantastic rainbow crafts here on the Inspiration Edit. We also have a unit study post full of Noah's ark Activity ideas for kids. It may come in handy!
Please pin this fantastic Ark craft! Pinning supports my blog and allows me to make more fantastic content.
Sharpie 1949557 Color Burst Permanent Markers, Fine Point, Assorted Colors, 24-Count

AmazonBasics Stapler with 1000 Staples – Black

Noah's Ark