Unicorn Party Gift Bag
Unicorns are the thing right now for birthday parties. Create your own magical unicorn party gift bag. The kids will love it and it's simple and easy to make. Here's a tutorial to make your unicorn bags.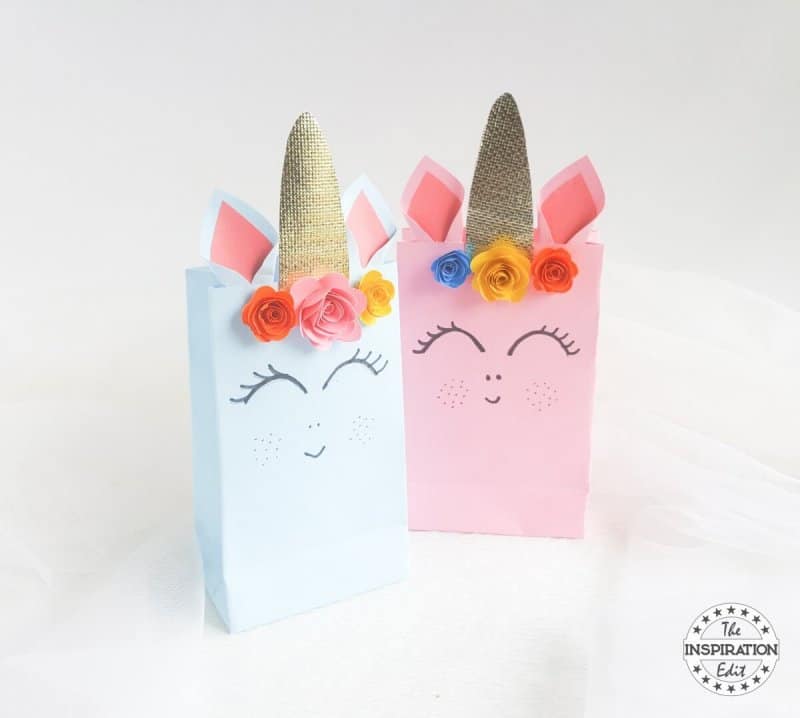 *I use affiliate links in this post. If you buy anything from my links I will earn a small commission*
Supplies For Your Unicorn Party Bags
AmazonBasics Multipurpose Scissors – 3-Pack

Elmer's Disappearing Purple School Glue Sticks, 0.21 oz, Pack of 2 (E522)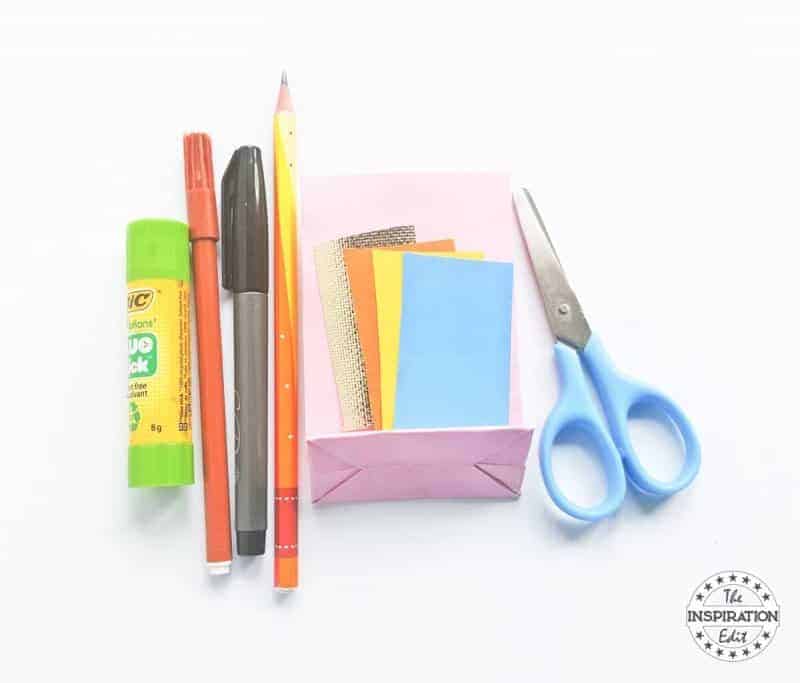 How To Make These Unicorn Party Bags
Take the coloured paper bag and use a black sharpie to draw the unicorn face on it.
Keep it nice and simple, I drew the eyes, nose and mouth.
Use brown sharpie to draw freckles on both cheeks of the unicorn face.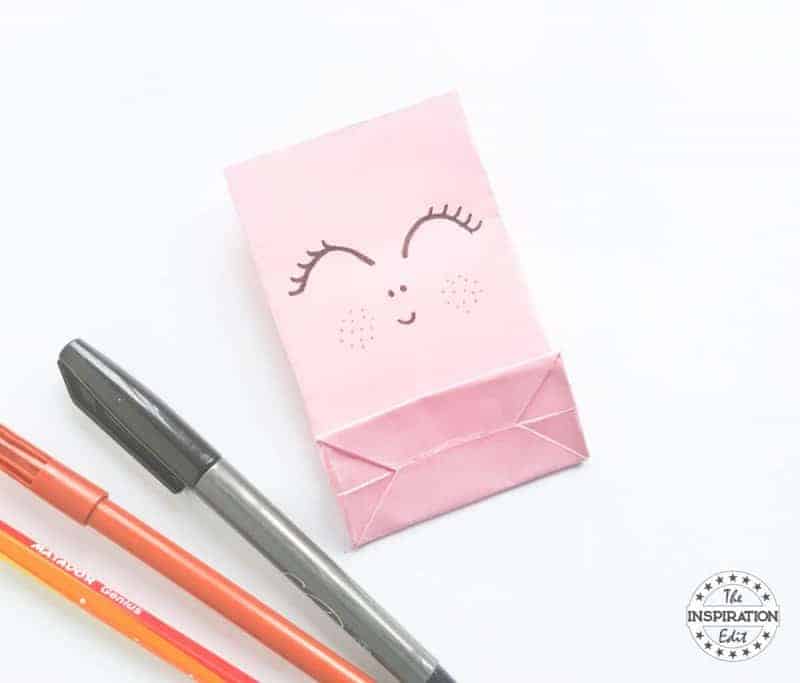 Select different coloured craft papers and trace the patterns from the template on the papers.
The template includes – 3 spiral patterns for the flowers, 2 outer ear and 2 inner ear patterns and 1 horn pattern.
Use the scissors to cut these out.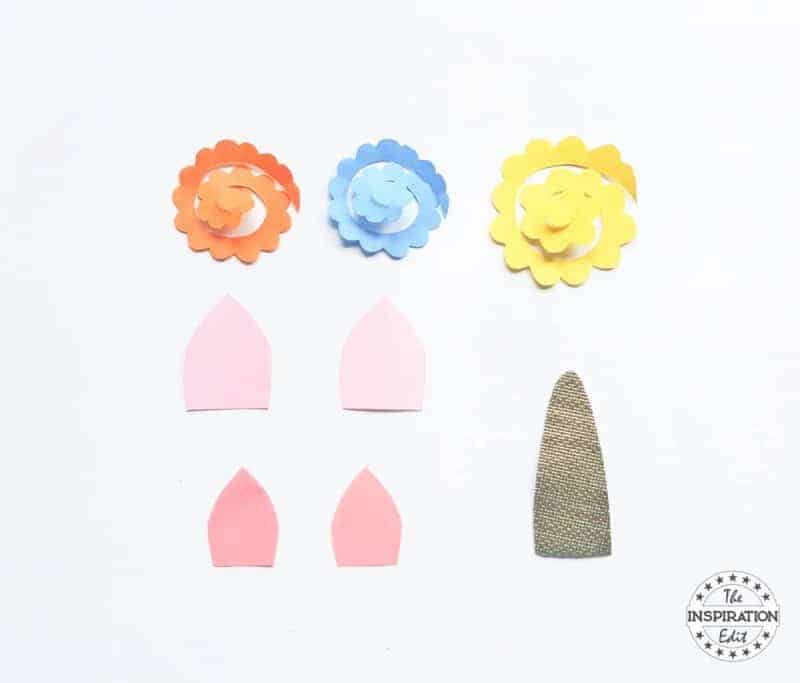 Use the spiral patterns to create rolled flowers.
Glue the inner ear patterns on the outer ear patterns.
Take the ear patterns and fold the bottom corners of the paper ears inwards and glue to secure the fold.
All items ready? First glue the horn on the top side of the bag.

Next glue the flowers to the top of the bag.

Now the Unicorn Party Bag is ready.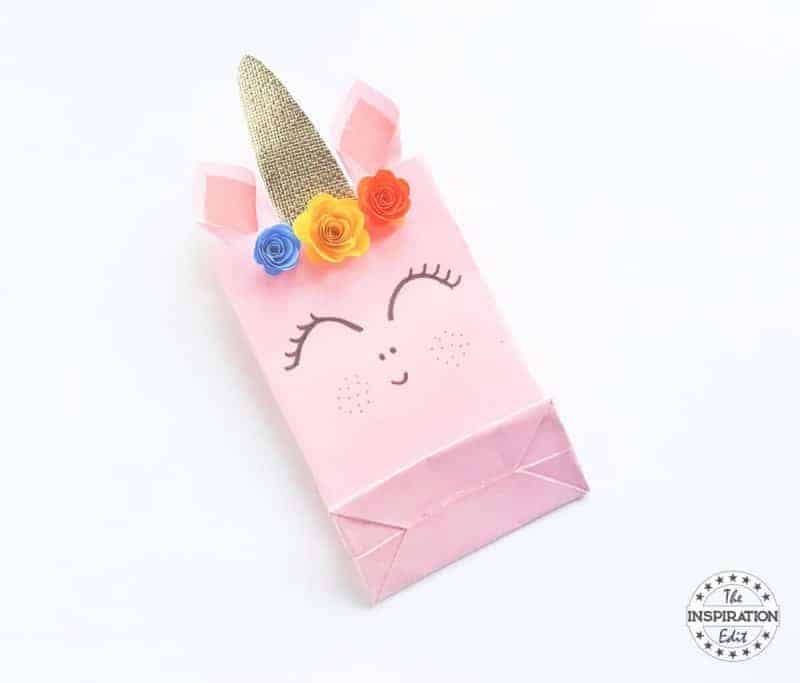 Pacon Rainbow Bags, 6

Sharpie Permanent Markers, Fine Point, 8 Pack, Assorted Colors (30217PP)

Pacon Card Stock, 8 1/2 inches by 11 inches, Colorful Assortment, 250 Sheets (101199)

Please Pin to Pinterest
ENJOY