Sensory Bottles Rainbow Activity For Kids
Sensory bottles and sensory jars are super fun for little ones. Today we have a fantastic and fun rainbow sensory jar activity idea that little ones will love.
Sensory activities are always popular in preschool and Kindergarten and can help children to learn through play. This activity uses rainbows and rice and the lid needs to stay sealed for younger children.
*I use affiliate links in this post. If you buy anything from my links I will earn a small commission*
What You Need To Make This Sensory Bottle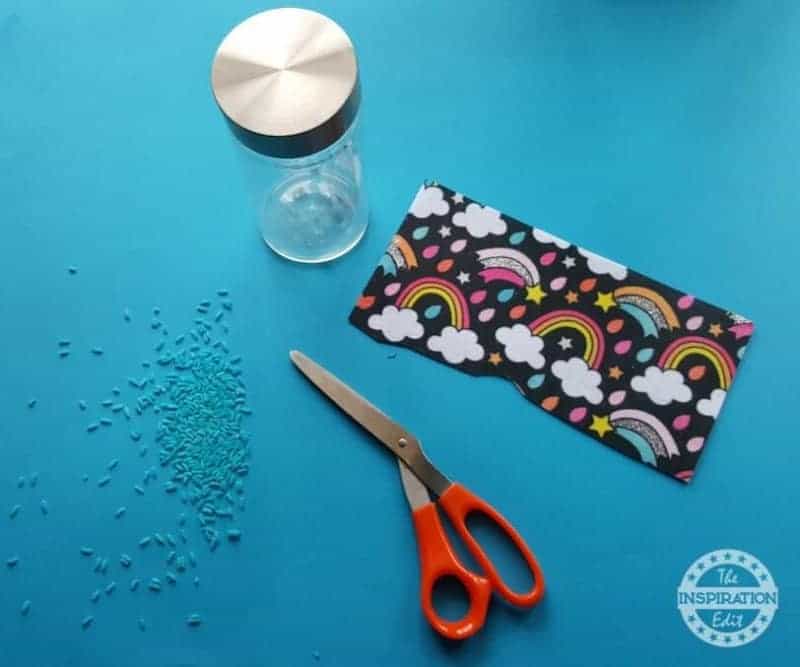 Jillson Roberts Prismatic Stickers, Mini Rainbows, Bulk Continuous Roll (BS7059)

Darice 1 Piece Plastic Storage Jar with Lid

Food Coloring Liqua-Gel – 12 Color Variety Kit in .75 fl. oz. (20ml) Bottles

How To Make A Rainbow Sensory Bottle
To make the glow in the dark rice:
Add the uncooked white rice to a zipper seal bag.
Add the hand sanitizer and shake it up until the rice is coated.
Add 1 to 2 grams of glow in the dark pigment and shake until the rice is coated and colourful.
Pour onto a paper plate or napkin and allow to dry for 1 hour.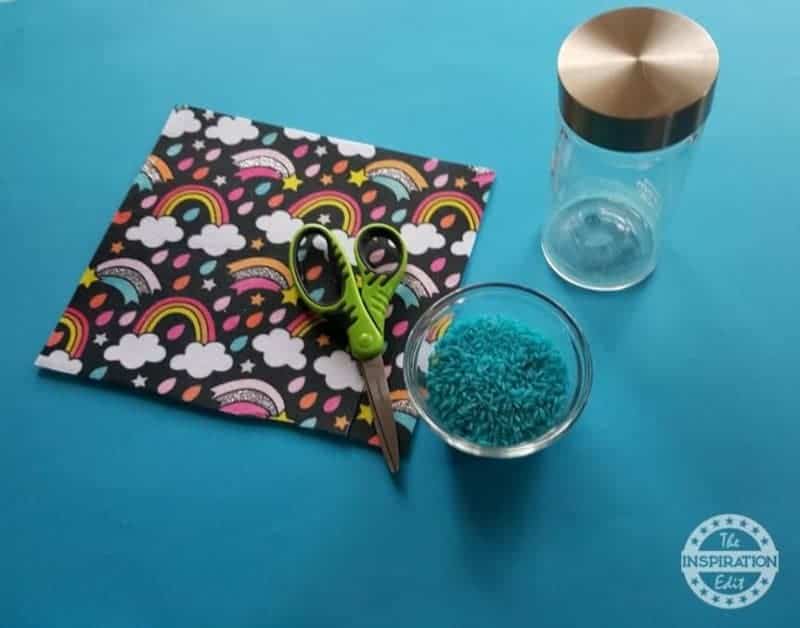 To create the Sensory bottle
Trim several rainbows from the printed felt.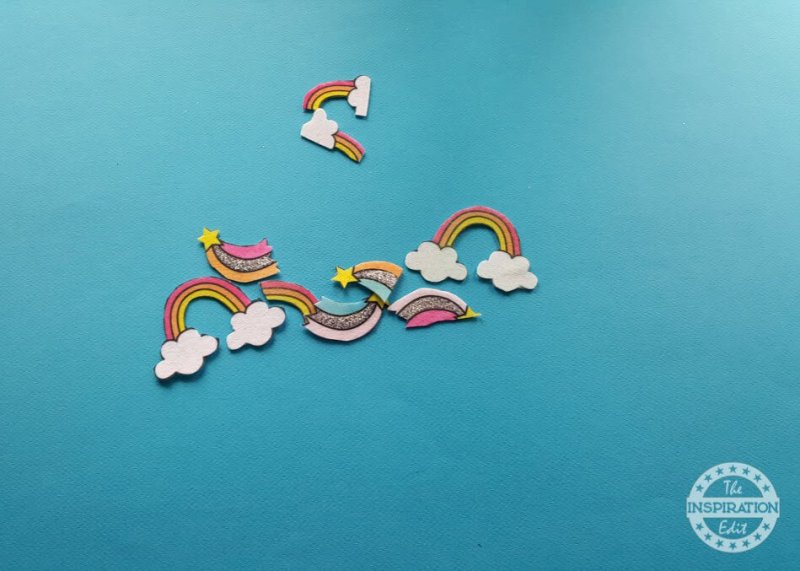 Add ¼ cup of rice to the bottle or jar
Begin placing your rainbows in the bottle, slowly adding the glow in the dark rice. Add additional rainbows as the bottle fills with rice.
You can secure the lid with school glue to keep the contents from being spilled if desired.
To make the rice glow in the dark, be sure to allow it to sit in the sun for a little while to "charge" or you can invest in a small blacklight flashlight.
Related Sensory Products
KeNeer 7Pack Stretchy String Fidget Sensory Toys – Relieve Stress, and Increase Patience – Build Resistance Squeeze, Pull – Good for kids with ADD, ADHD or Autism, and Adults to Strengthen Arms

LEOKOM Water Beads Ocean Explorers Tactile Sensory Kit – Water Growing Sea Animal Creatures Included

Hedstrom Sensory Shapes, 12-Piece

Please Pin This Sensory Bottle Jar Idea