Today we have a super easy ladybug craft which is a brilliant preschool activity idea for little ones . This paper ladybug craft is a great spring themed art idea and a fabulous idea for developing fine motor skills.
We have plenty of spring crafts here on the Inspiration Edit and hope you find some great ideas to make with your kids or class.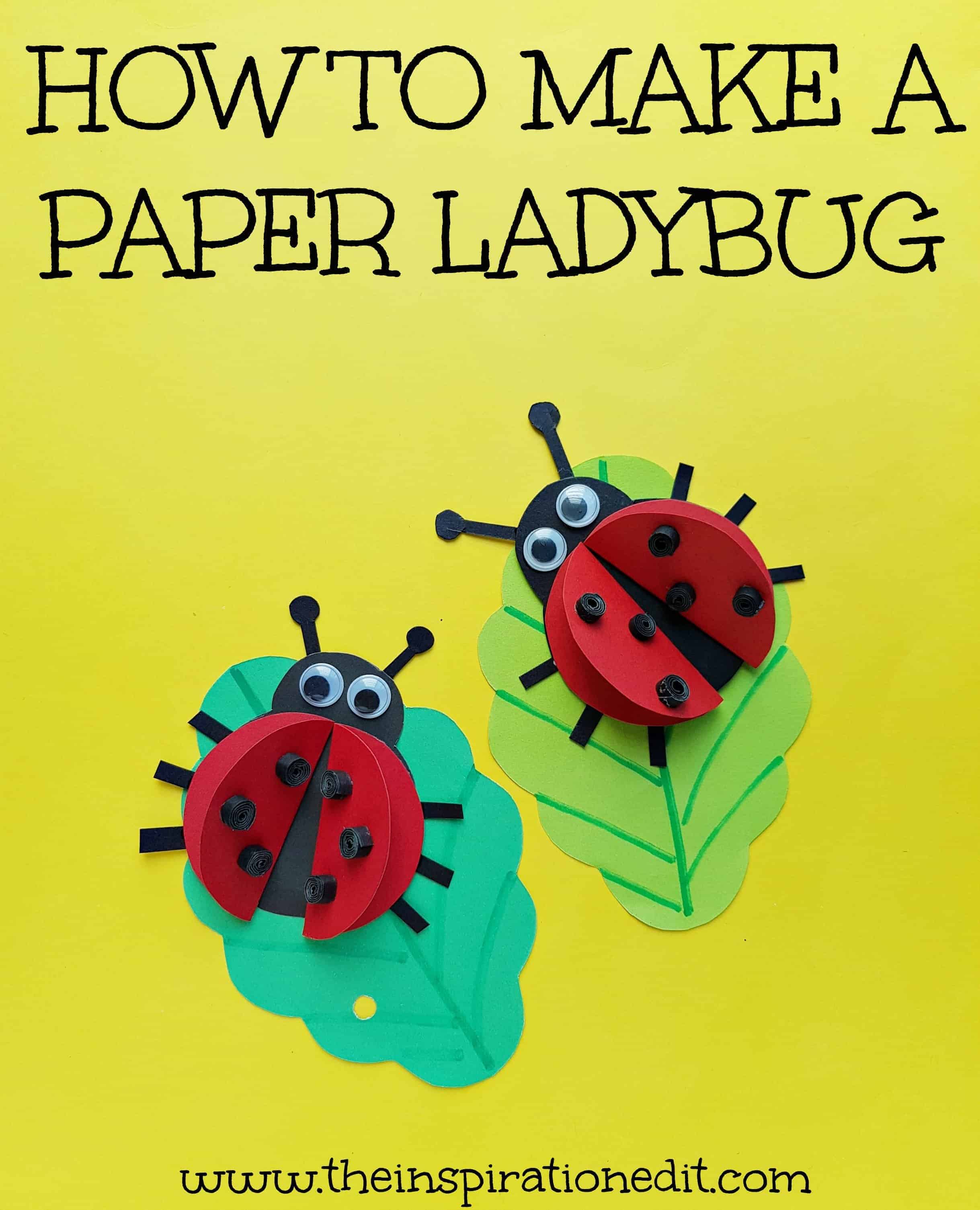 *I use affiliate links in this post. If you buy anything from my links I will earn a small commission*
Supplies Needed For This Paper LadyBug
Coloured craft paper

Pencil

Scissors

Craft glue

Googly eyes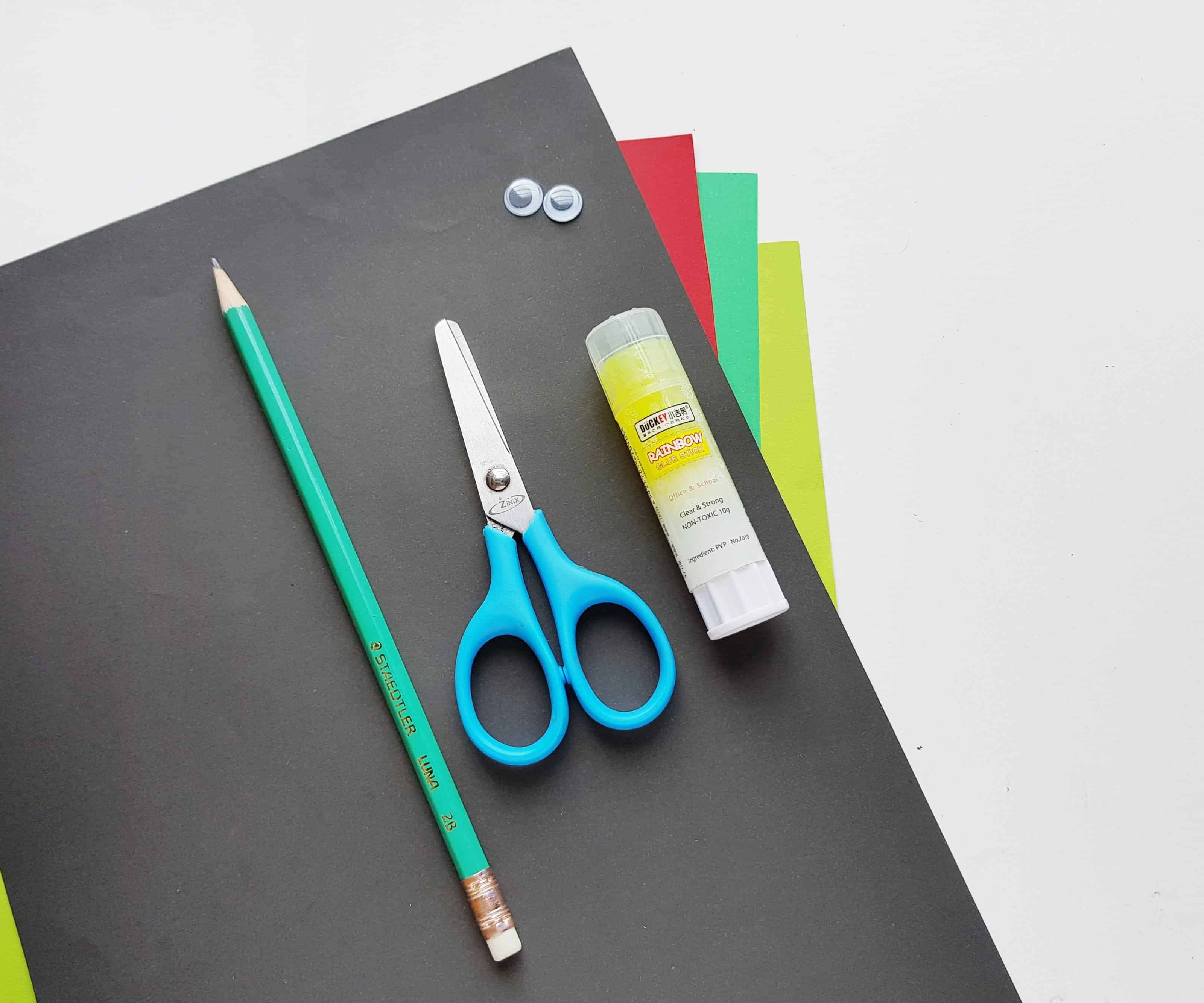 How To Make A Paper Ladybug
Step -1:
Select black and red craft papers. Trace the round shapes on the red paper and the rest of the shapes on black craft paper. Cut out the traced shapes nicely.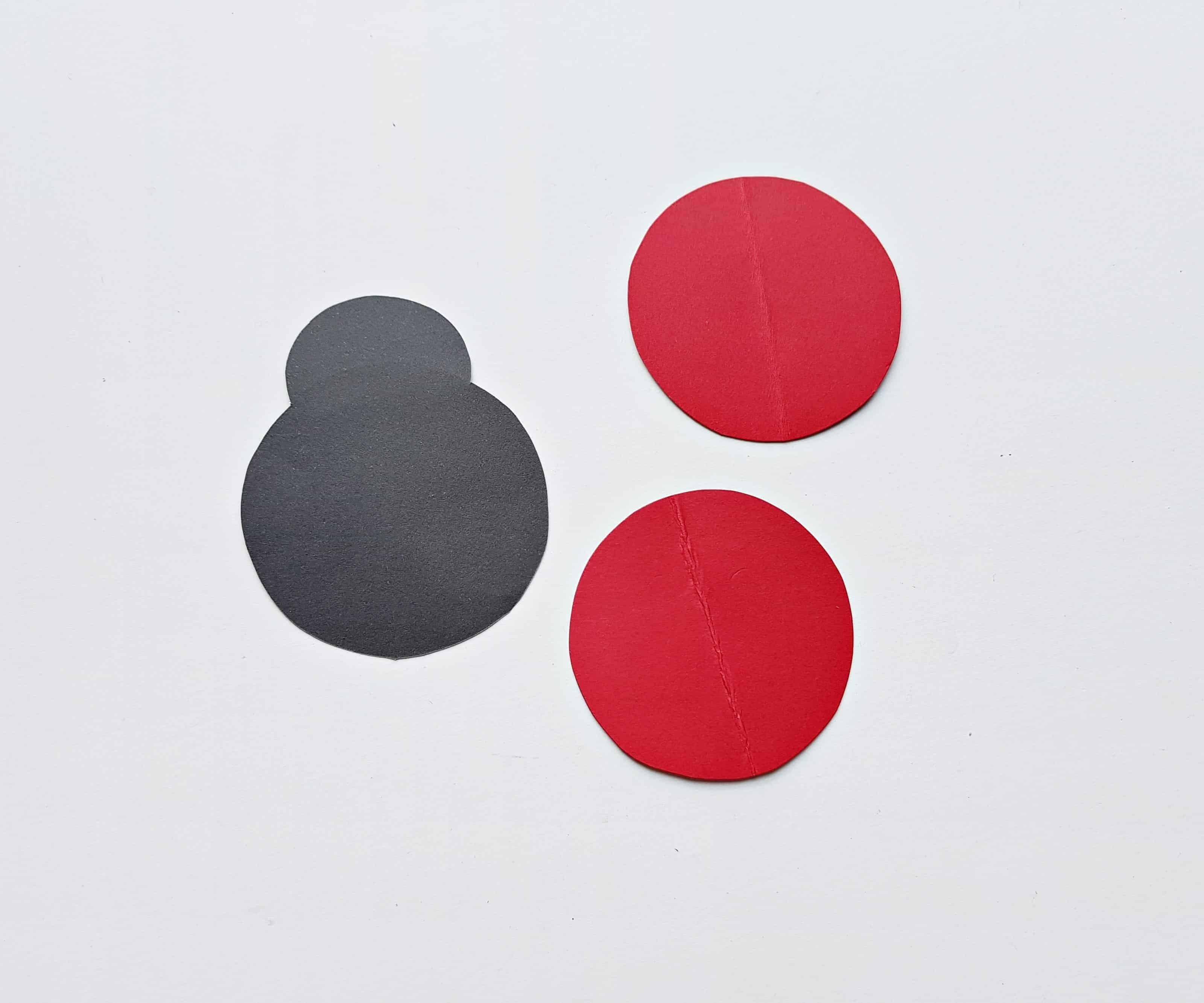 Step -2:
Fold the 2 red round shaped papers into half.
Step – 3:
Prepare some thin quilling strips from black craft paper. The length of the strips should be around 4 or 5 inches. Coil each strip to create tight coils. Apply glue at the open end of the tight quilled coils to secure them.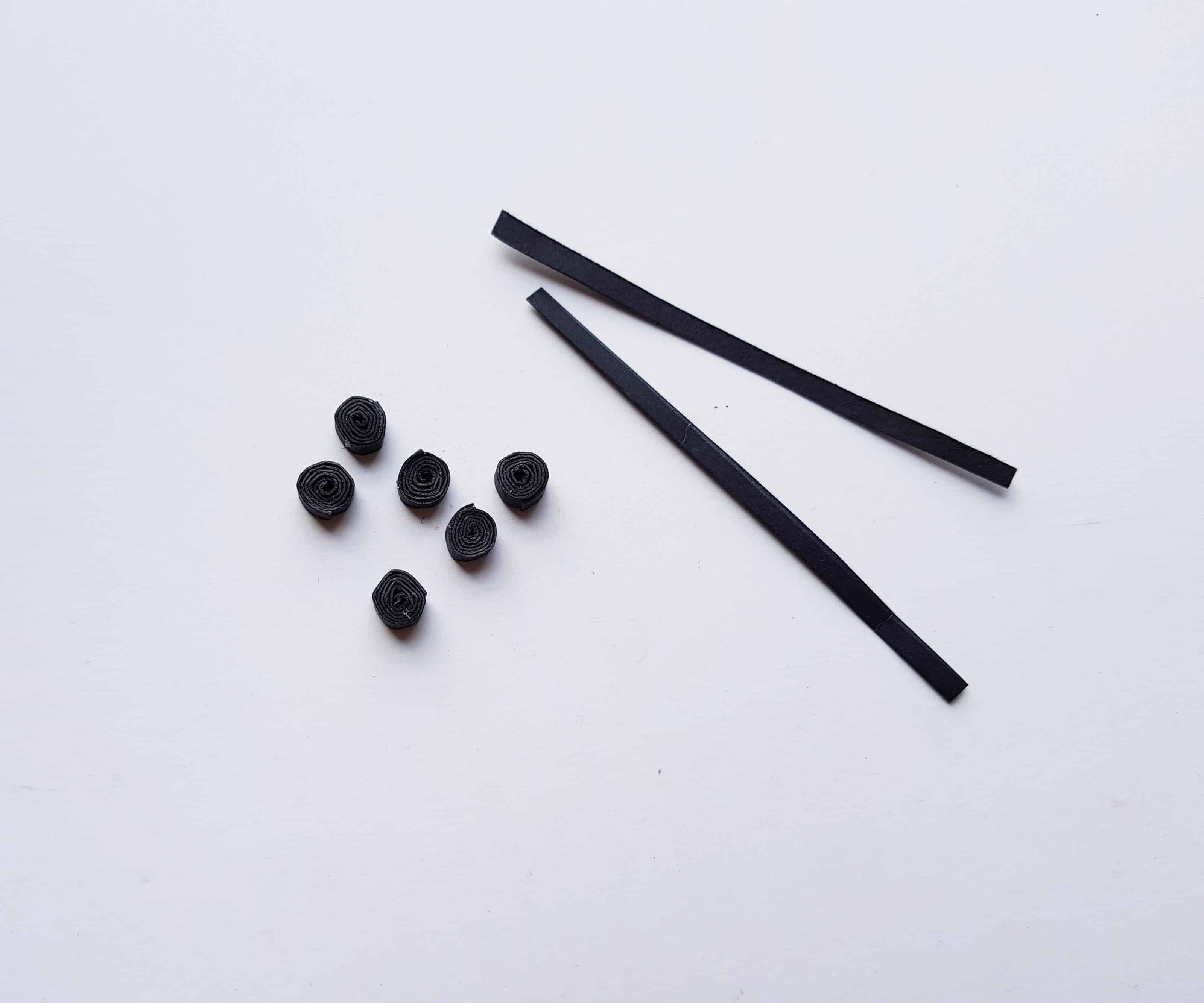 Step – 4:
Take any one of the half folded red round papers and stick the tight coils on any one side of the folded parts.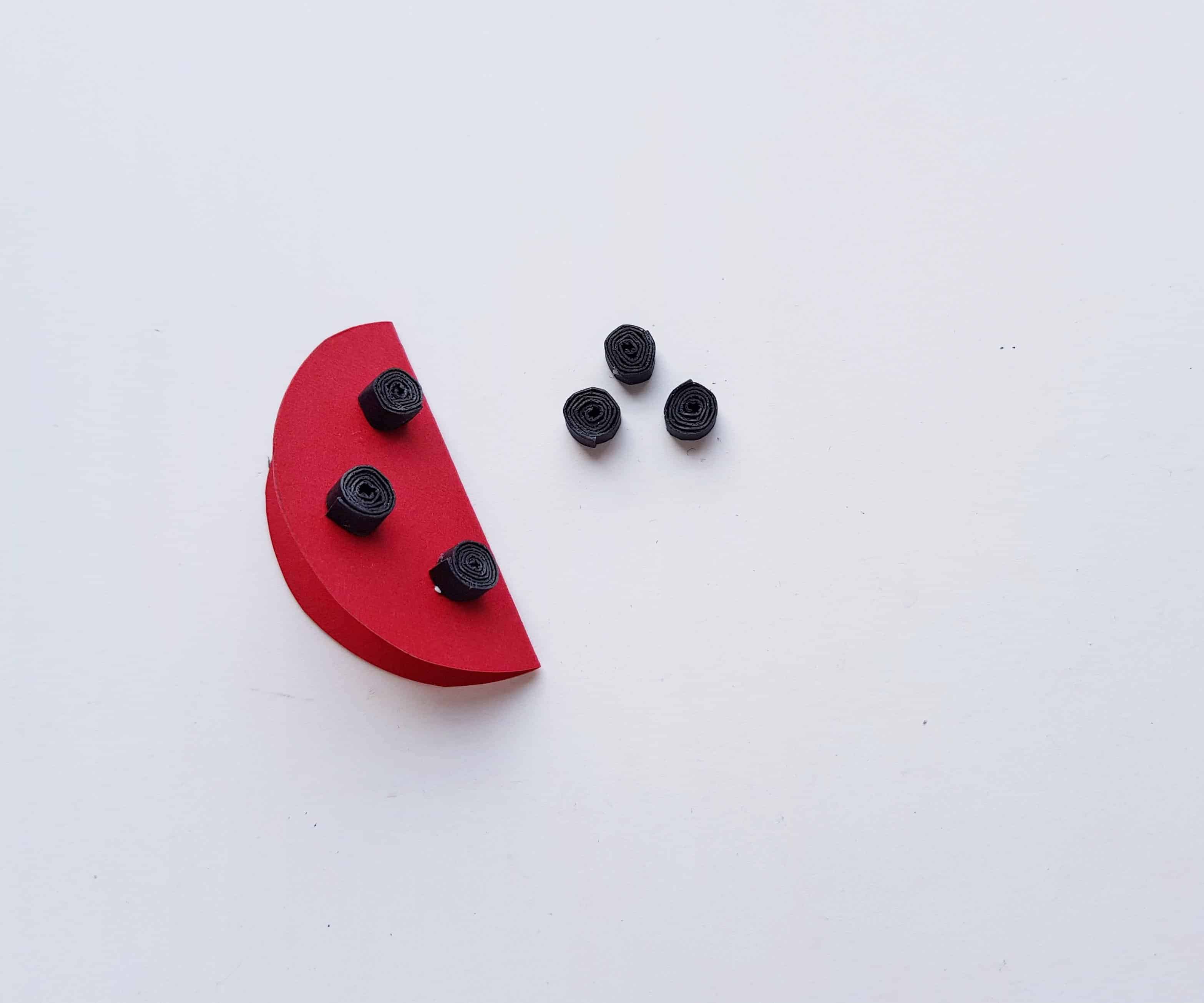 Step – 5:
Similarly attach the tight coils on the other red half folded round papers. These 2 red patterns are the wings of the paper ladybug.
Step – 6:
Take the body cut-out and attach the paper wings on it.
Step – 7:
While attaching the wings make sure that the open ends of the folded red papers are facing outside and closed ends are placed along the center line of the main body cut-out.
Step – 8:
Stick the googly eyes on the small semi circular part of the ladybug body pattern.
Step – 9:
Attach the antenna on the top side, behind the small semi circular part of the ladybug body.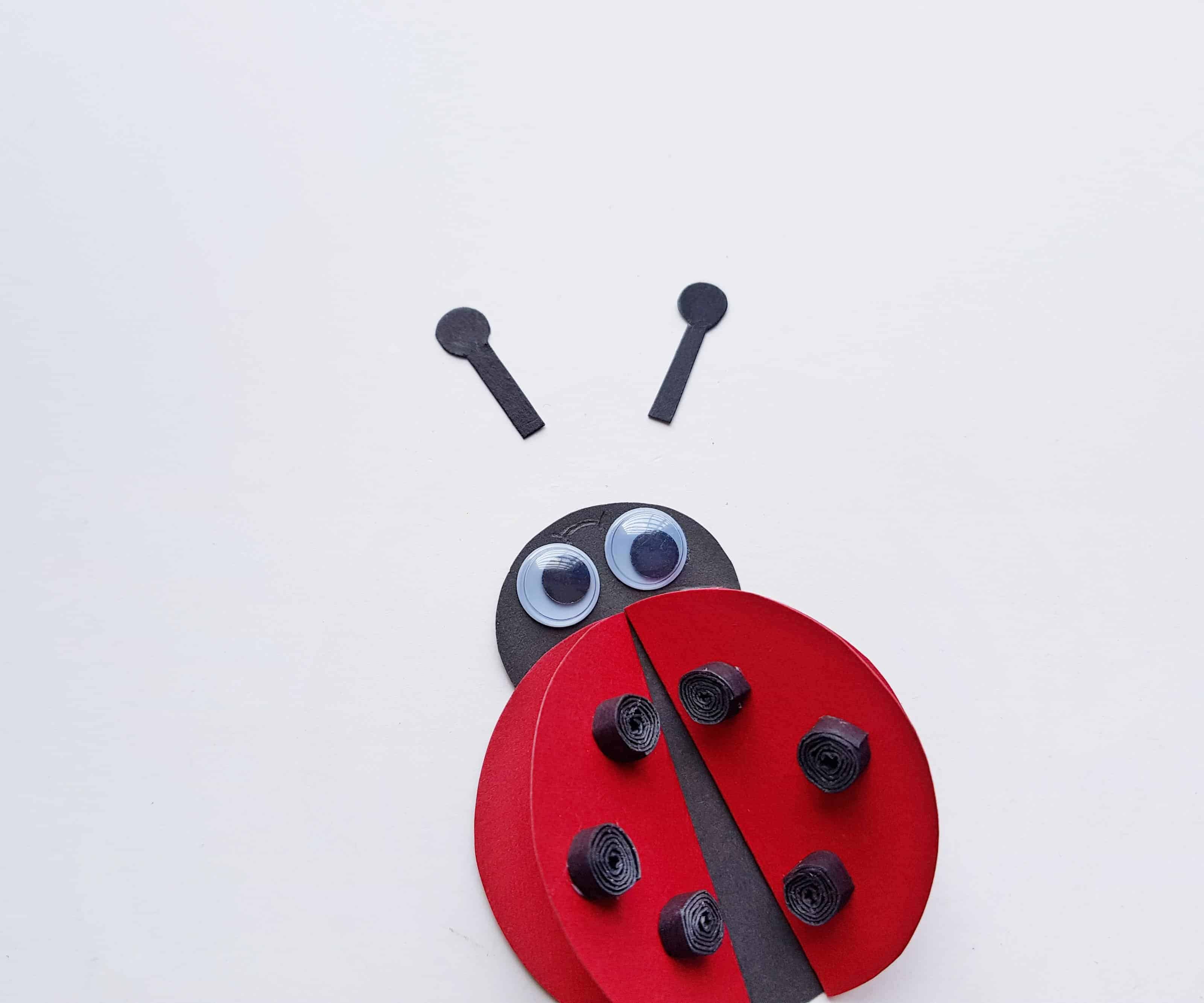 Step – 10:
Attach the legs. Allow the glue to dry.
You might like to add some leaves like in the picture or even try making some different bugs.
This would make a fantastic preschool activity to help teach children about bugs and practice fine motor skills.
Download Your Free Ladybug Template Here!
Your paper ladybug is now complete.