Preschool bug crafts were something I loved to make with the kids as a Kindergarten teacher.
We love all types of crafts on The Inspiration Edit and I absolutely love insect and bug crafts. They are so fun to make and today we have some simple and easy to make bug crafts for toddlers and older kids which are absolutely brilliant.
I've searched the internet for the very best preschool bug crafts. If you don't find a bug craft here that the kids love I will be shocked. There are so many fantastic preschool ideas here.
Enjoy!
51 Preschool Bug Crafts Kids Will Love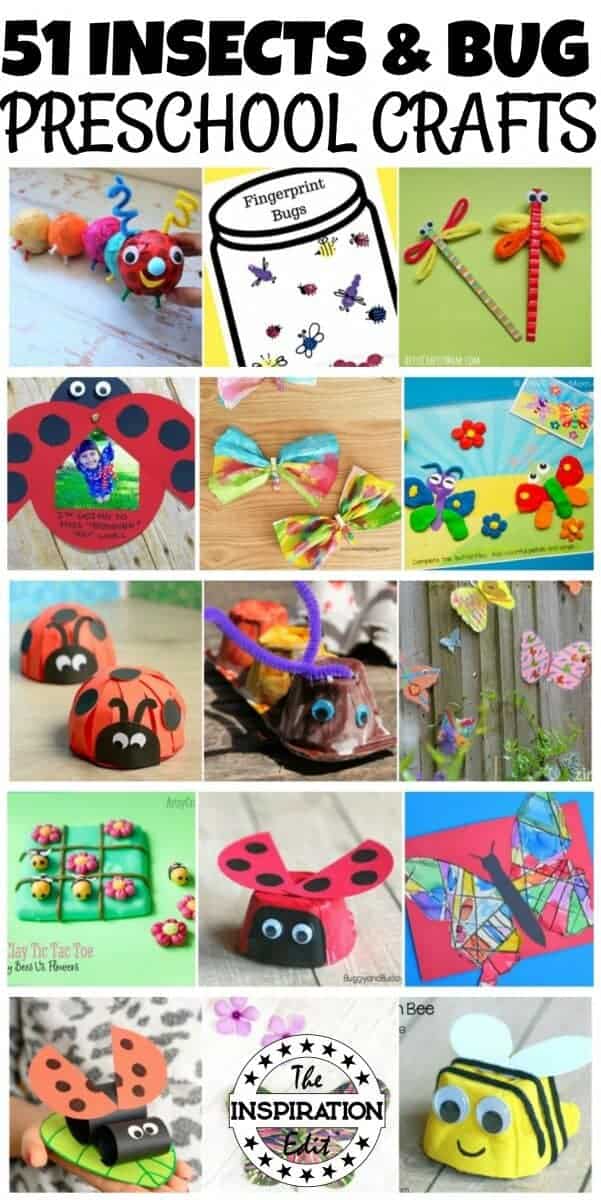 Whether its using wooden pegs, toilet tubes or painting on paper here are 51 fabulous ideas you will love. We will begin with our very own bumble bee craft! We hope you love it!
Angela
Easy Preschool Bug Crafts
I hope you love this selection of bug craft ideas. I'd love to know what you like the most?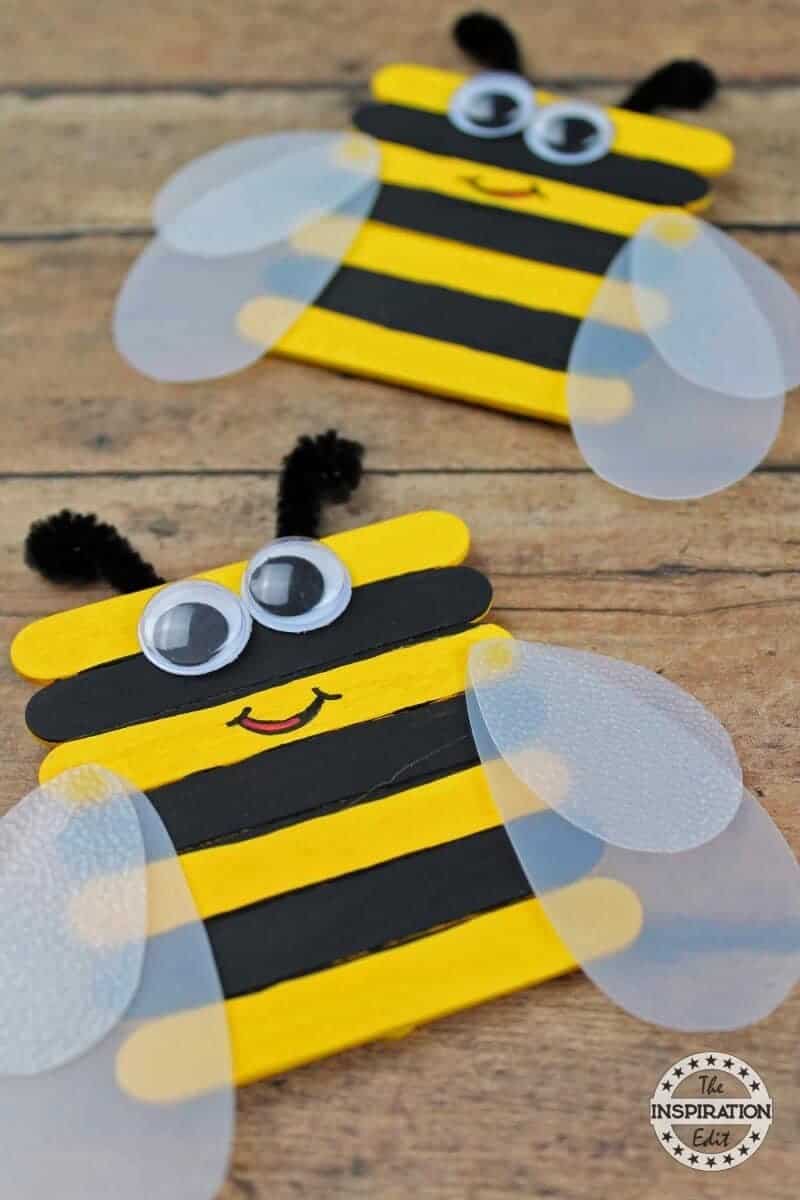 Toilet Tube Bug Crafts
These fantastic toilet tube crafts are fantastic for spring and great insect craft ideas for the kids to make.
Googly Eye Bug Craft Ideas
Super Cute And Easy Bug Crafts
We are fans of cute and easy bug crafts. How about you? Check out the easy ladybug card or maybe try making some peg butterflies. You will love these fun spring craft ideas.
Lady Bug Thankyou Teacher Card

More Fun Bug And Insect Crafts For Preschoolers
Insect crafts can be super fun and a great way to get kids practicing their fine motor skills. You can make so many easy and fun bugs from different materials and the fun is never ending.


Super Fun Insect Craft Activities For Preschoolers
Butterfly crafts are super fun craft activities for kids. We have plenty of those here in The Inspiration Edit. We sure hope you enjoy this selection of insect ideas for the kids.
Construction Paper Ladybug On A Leaf
Simple Insect Crafts For Preschoolers
Sometimes simple bug crafts are the most fun. I think easy and simple can make it easier for little ones to focus and concentrate and this encourages having fun whilst taking part in these fun spring activities.
The Very Hungry Caterpillar Leaf Craft
Bug Themed Printable Pom Pom Mats




Watercolor Stencil Butterflies