Easy Kids Craft Dragon Fly Mask
Kids crafts can be so much fun both at home and in the preschool setting. Today we have a simple and easy dragonfly mask craft for kids. This only a few craft supplies you can make some fantastic kids masks in really easily. We also have tutorials for butterfly masks and Chinese dragon masks.
Enjoy.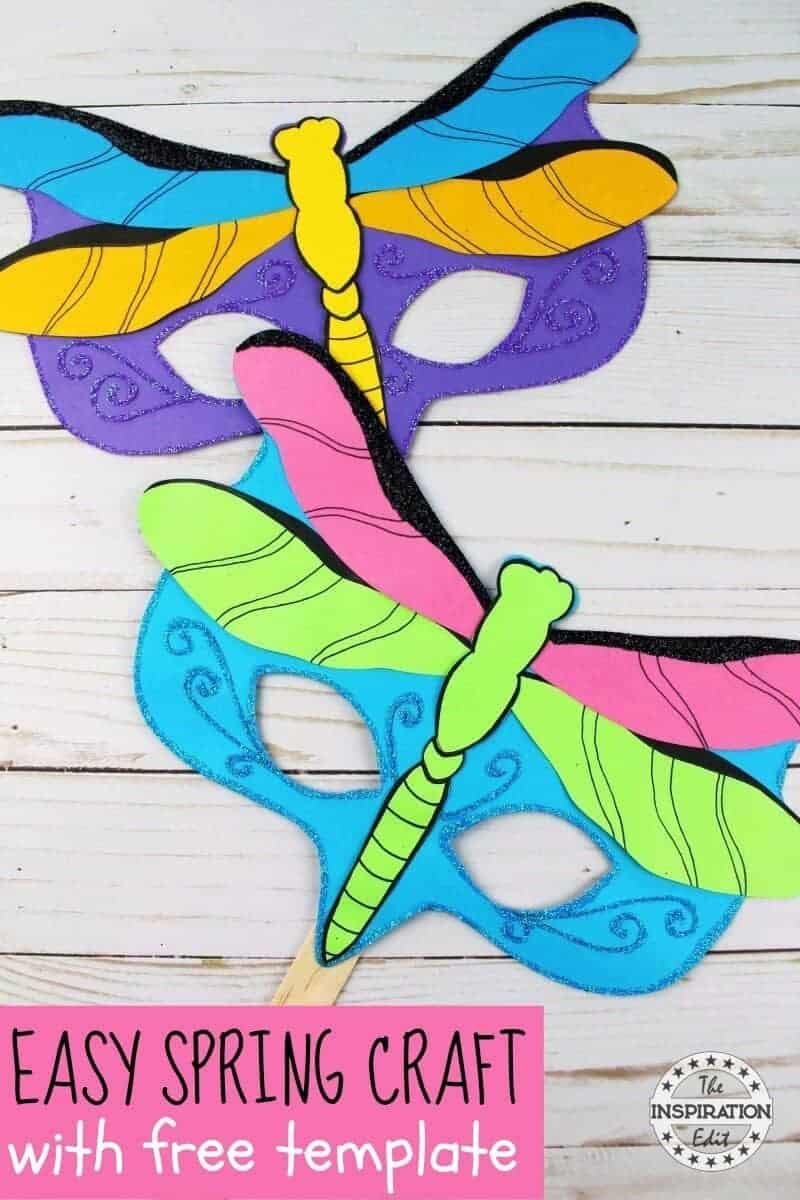 *I use affiliate links in this post. If you buy anything from my links I will earn a small commission*
Supplies Needed For This Easy Kids Craft
Cardstock
Glue
Scissors
Popsicle Sticks
Glitter
Black Marker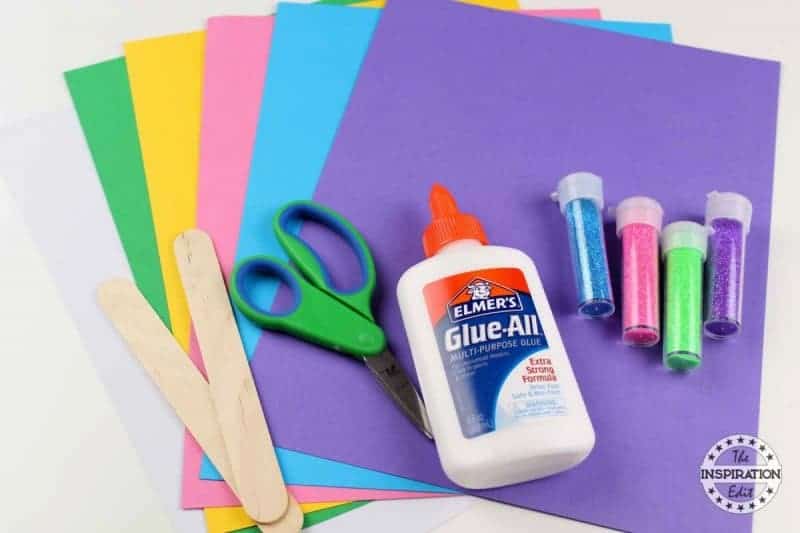 Pacon Card Stock, 8 1/2 inches x 11 Inches, Pastel Assortment, 100 Sheets (101315)
Slime Supplies Glitter Powder Sequins for Slime,Arts Crafts Extra Solvent Resistant Glitter Powder Shakers,Bulk Acrylic Polyester Craft Supplies Glitter Loose Eyeshadow,Assorted Colors,12 Pack Glitter
Darice, 80 Piece, 5 ¾ inch, Jumbo Natural Finish Craft Sticks
How To Make This Dragonfly Craft
Download the dragonfly mask template and print out.
Cut the templates out.
There is the main body and different size wings. Trace all the templates onto cardstock and cut out. (refer to the photos)
Colour the top of the of each wing with black marker.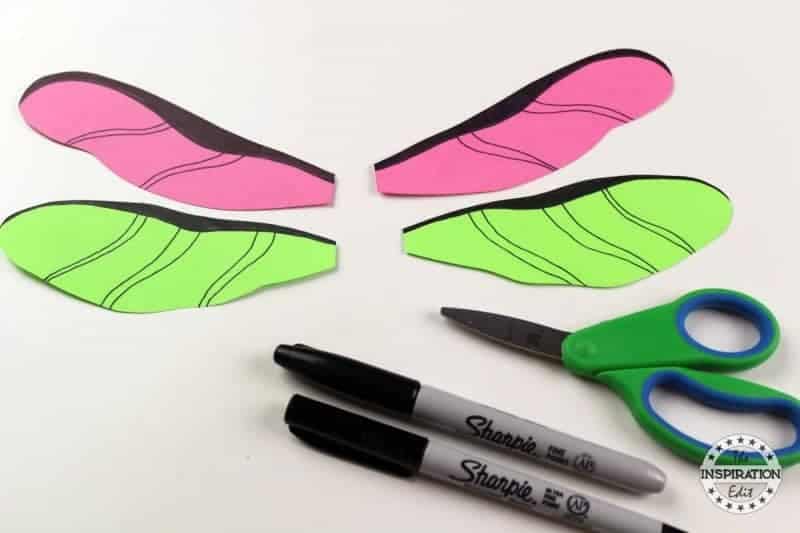 You can also use the template and cut out black cardstock.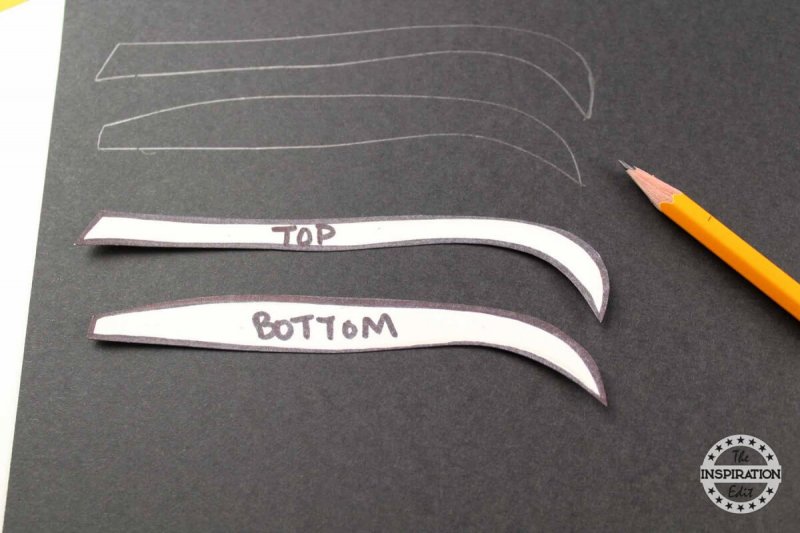 Use a black marker to draw details onto the wings. (refer to the photos) Use a black marker to trace the body and add detail.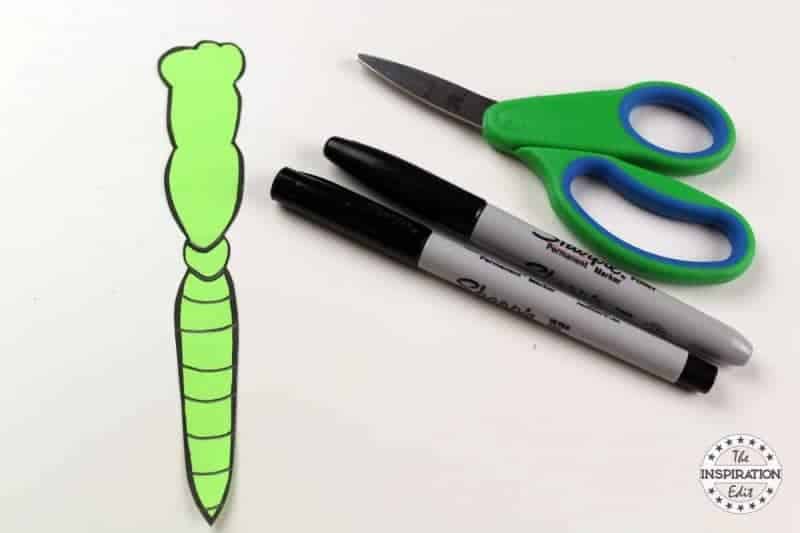 Cut eye holes into the mask. Glue down the bottom wings first followed by the top wings.
Glue the body on top of the wings, down the center.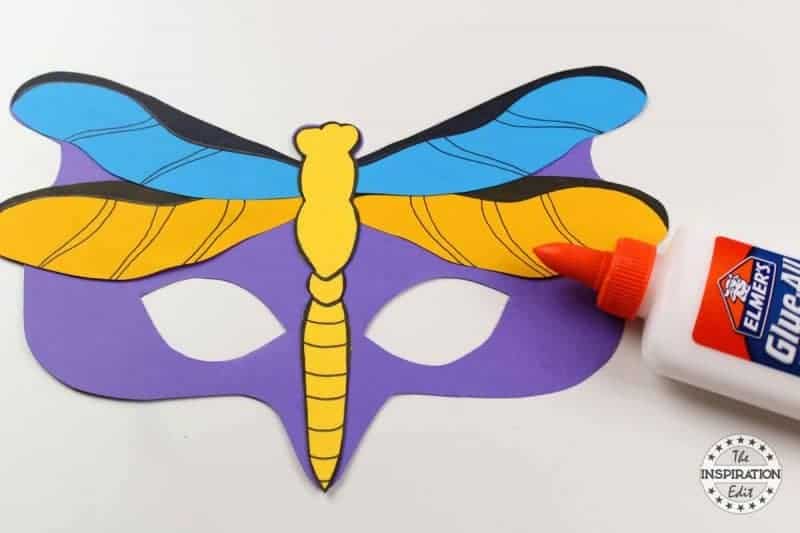 Draw designs with glue on the mask and then cover with glitter. Allow the glue to dry and then shake off any excess glitter.
Glue a popsicle stick onto the back of the mask and allow the glue to dry.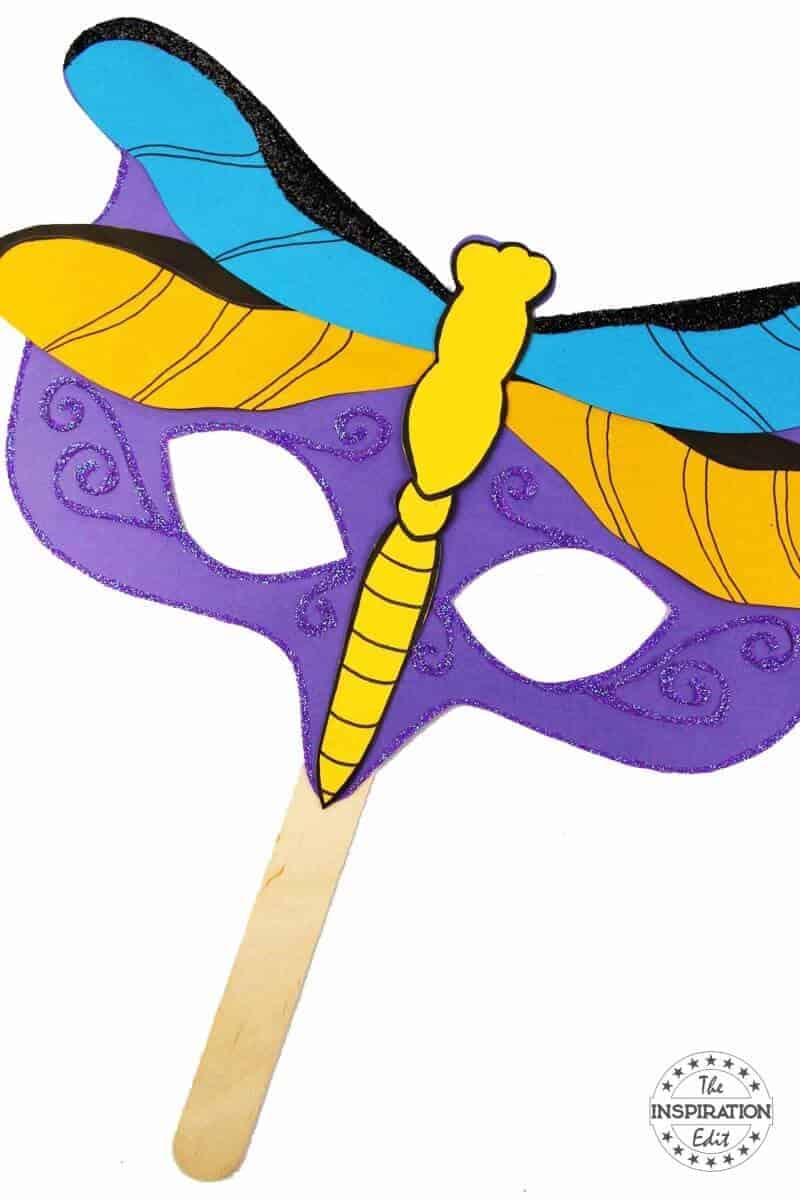 Your dragonfly mask is finished!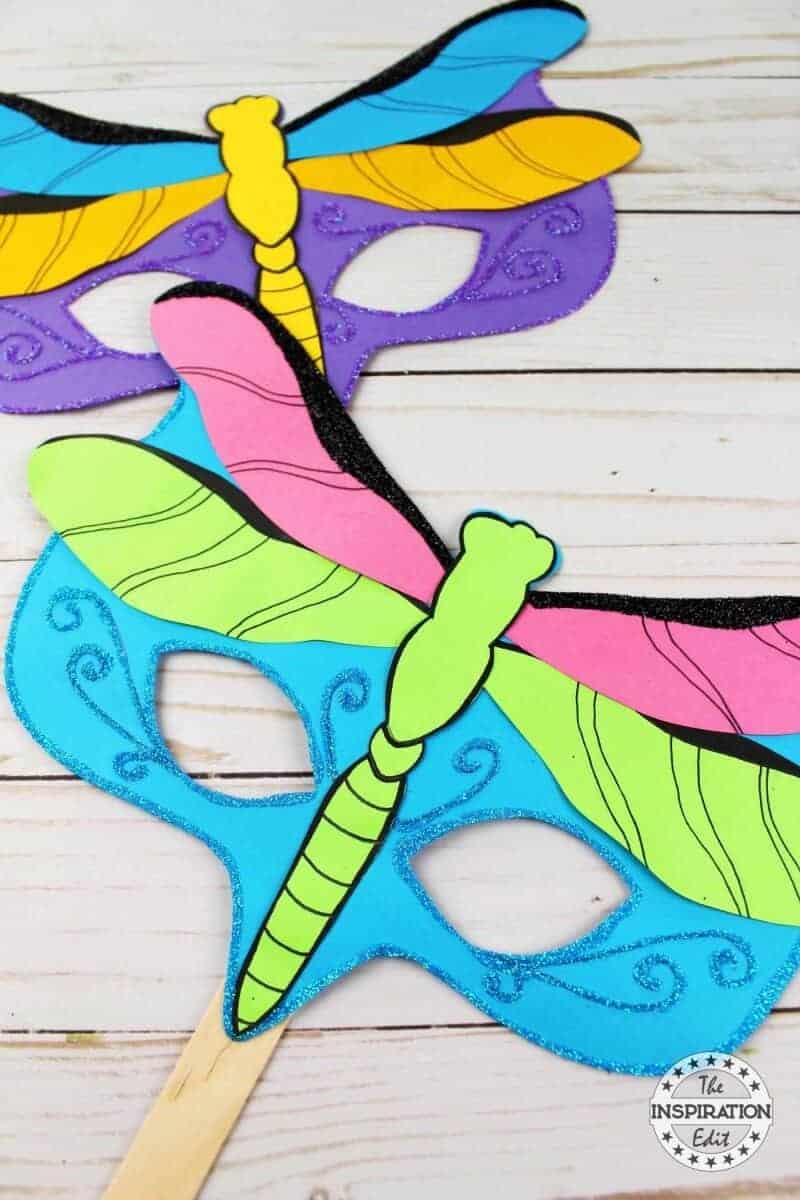 Why not try making some different styles.
Download Your Templates Here, One, Two and Three
Enjoy!
Bug Wooden Garden Stakes for Children To Design Creative Decorations (Pack of 10)
Are You a Dragonfly? (Backyard Books)
12-My Bug Jar Craft Kit – Curriculum Projects and Activities Classroom Crafts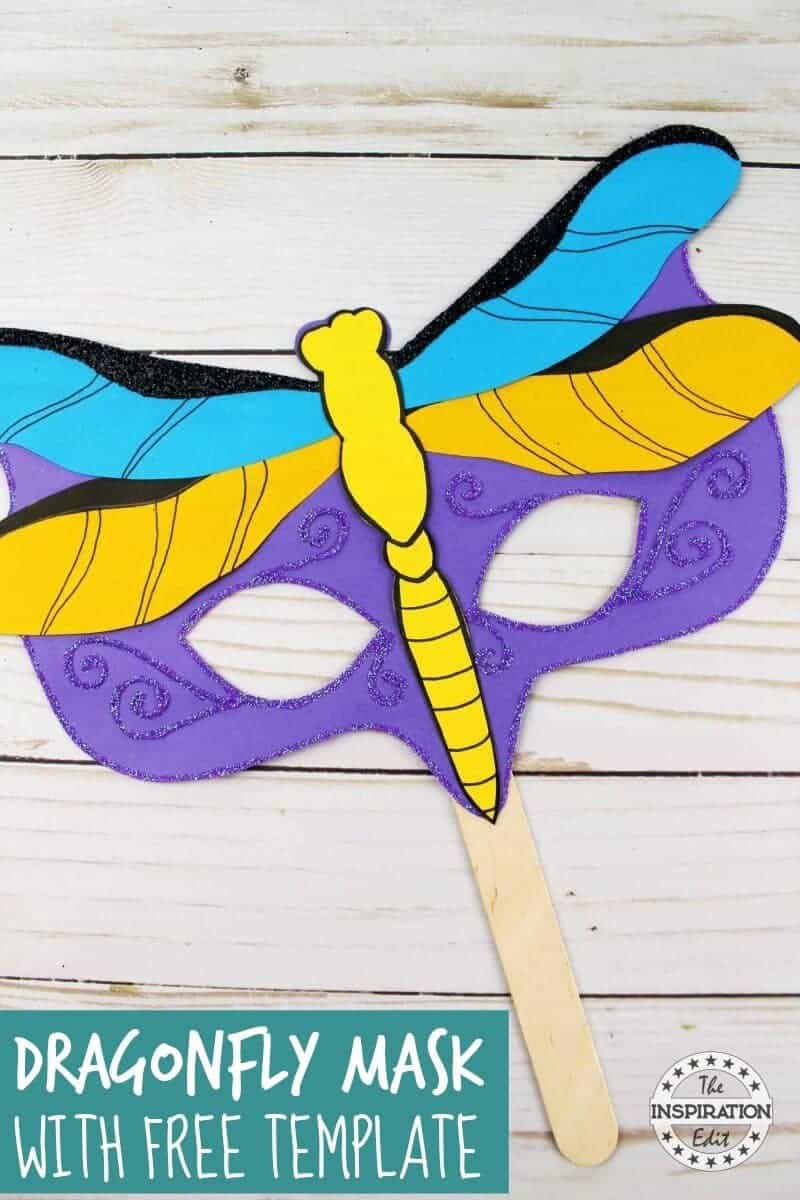 About Angela Milnes
Angela Milnes is a Qualified Early Years Teacher who has specialised in Preschool and Kindergarten teaching. She has a wealth of experience teaching young children and is passionate about kids crafts and having fun as a family. Angela has also taught cooking skills and loves to share both family recipes and easy instant pot recipes here on The Inspiration Edit. Follow her on Pinterest!