Simple spring flower craft is a fun and easy flower wreath tutorial. Using only a few materials you will love this simple craft. It's both great for kids but also one of my favourite easy craft ideas for adults too.
This DIY Flower wreath tutorial is easy to follow and could make a fantastic Mothers Day Gift or look great on the wall or in a frame.
Supplies Needed For This Spring Flower Craft
Craft paper – 5-6 colors including green

Cardstock paper – any color, for the wreath base

Pencil or pen – for tracing the template

Scissors

Craft glue or glue stick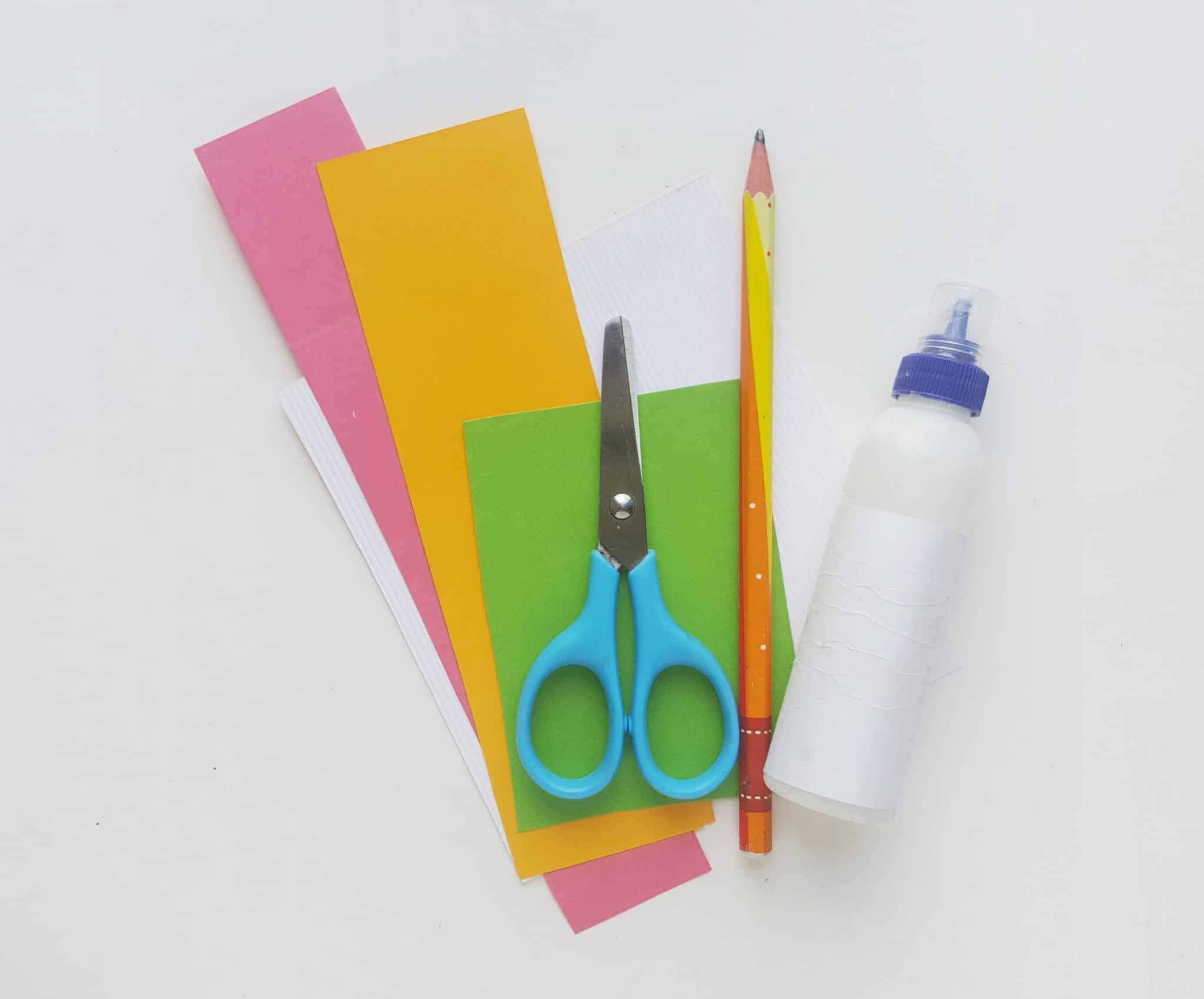 How To Make A Flower Wreath
Step 1:
Select a colored craft paper for the flower and cut a 12 inches long strip (1 to 2 inches wide).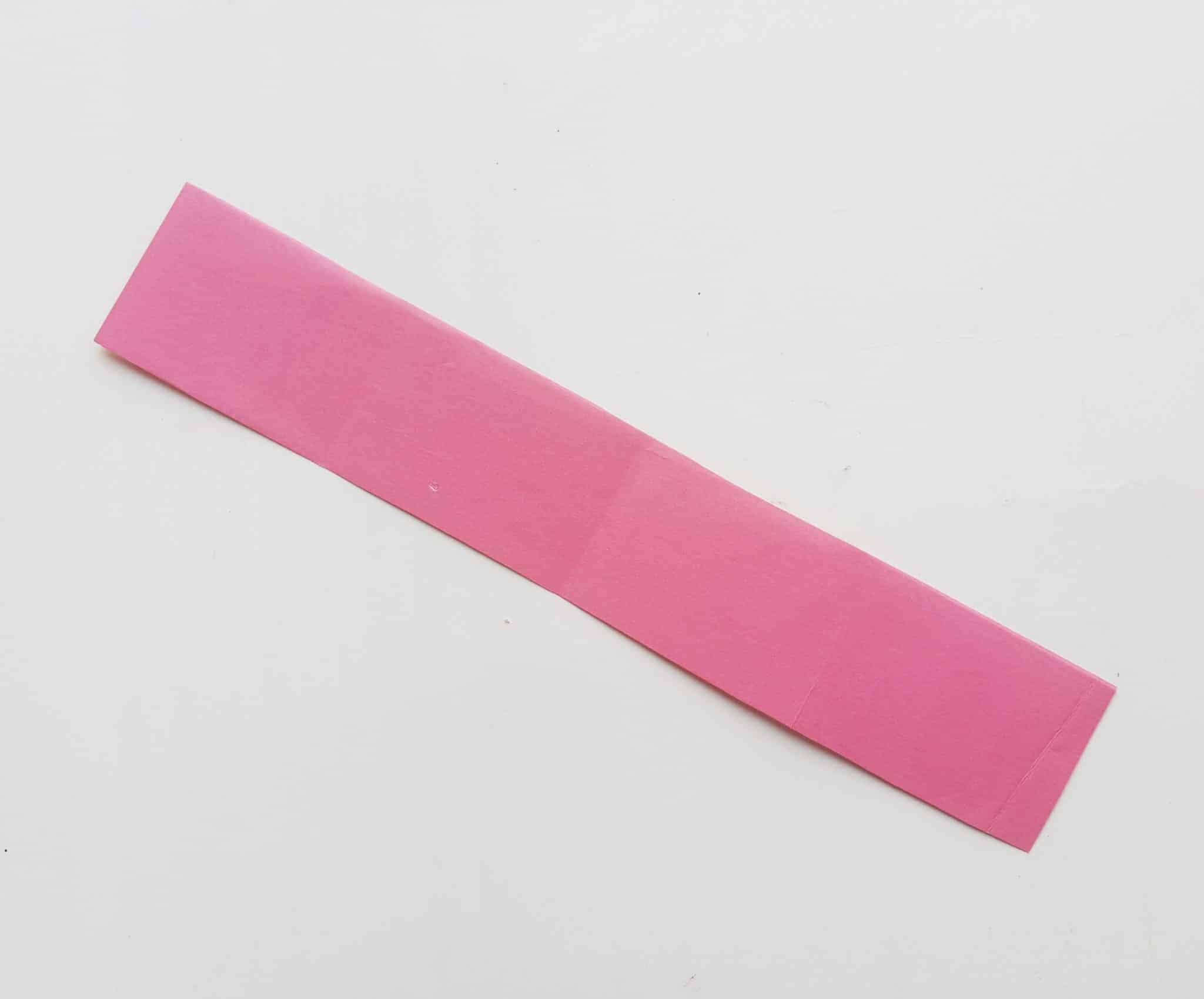 Step 2:
Create small and even accordion folds on the strip.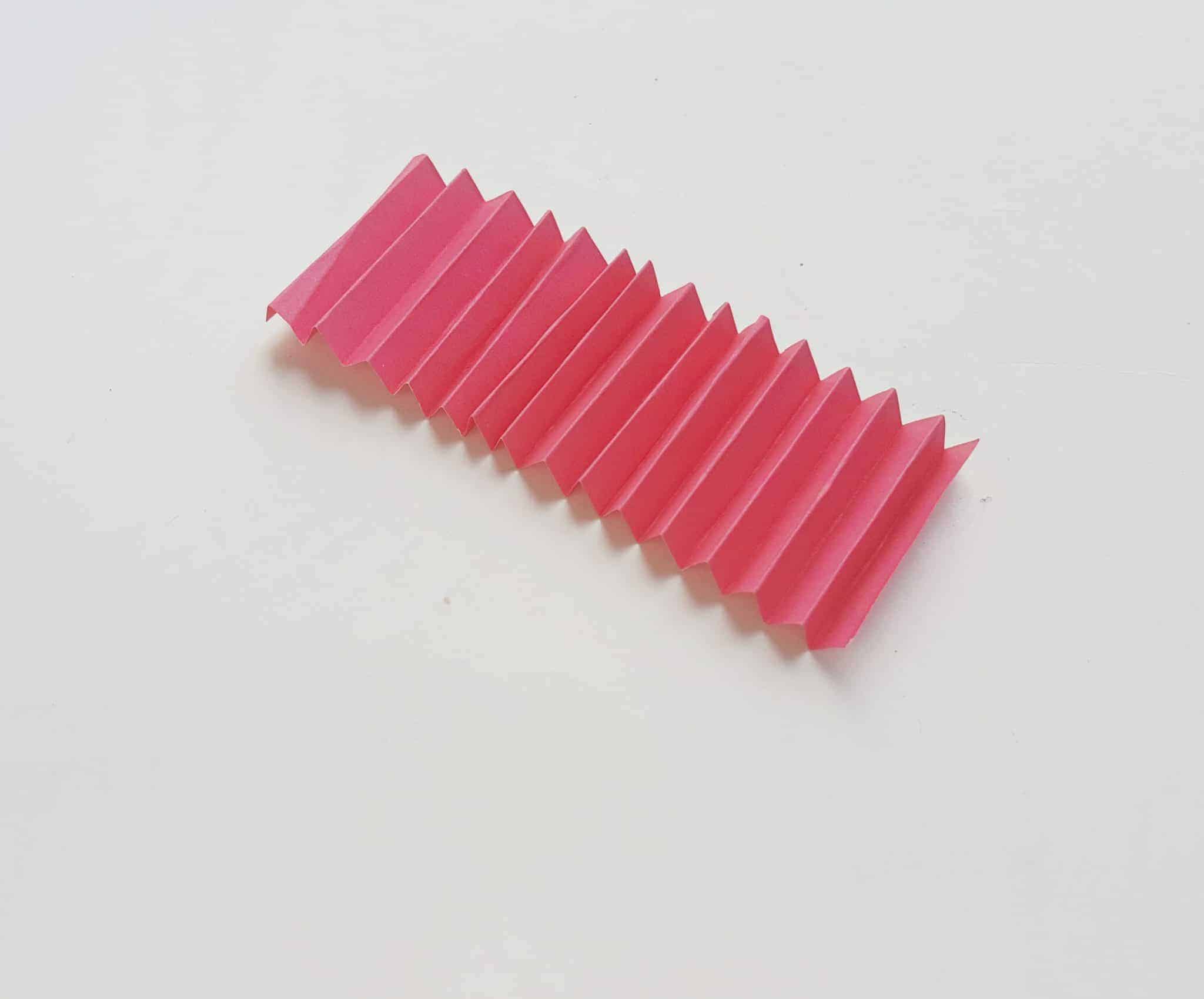 Step 3:
Create zigzag patterns along any one sides of the folded strip. Use the folds as guides for each zigzag.
Step 4:
Use craft glue to join both sides (width) of the accordion folded strip. Now we have an accordion folded roll.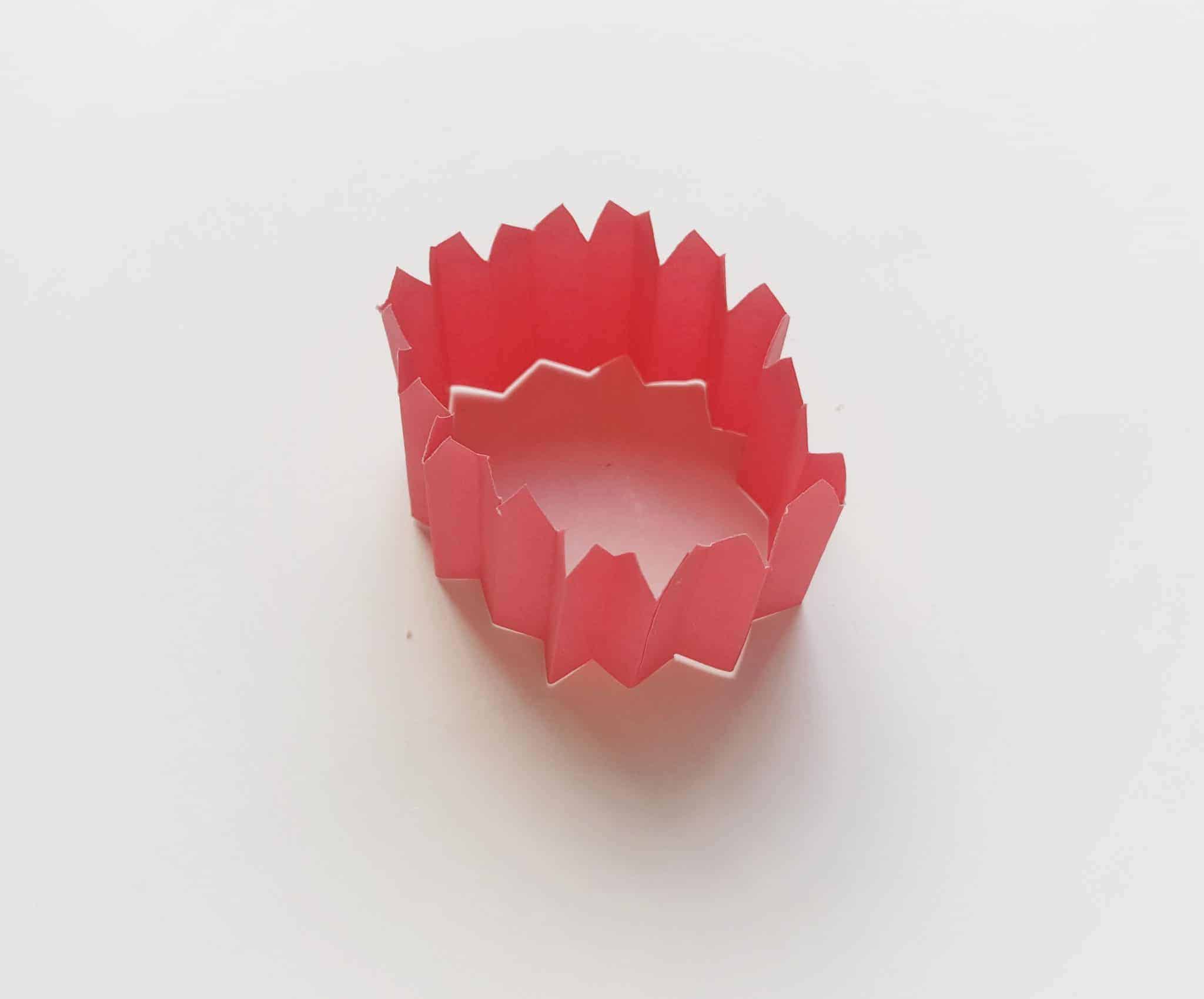 Step 5:
Hold the plain side of the roll and press it towards the center.
Flatten the roll by holding all the folds of the plain side and pressing them towards the center.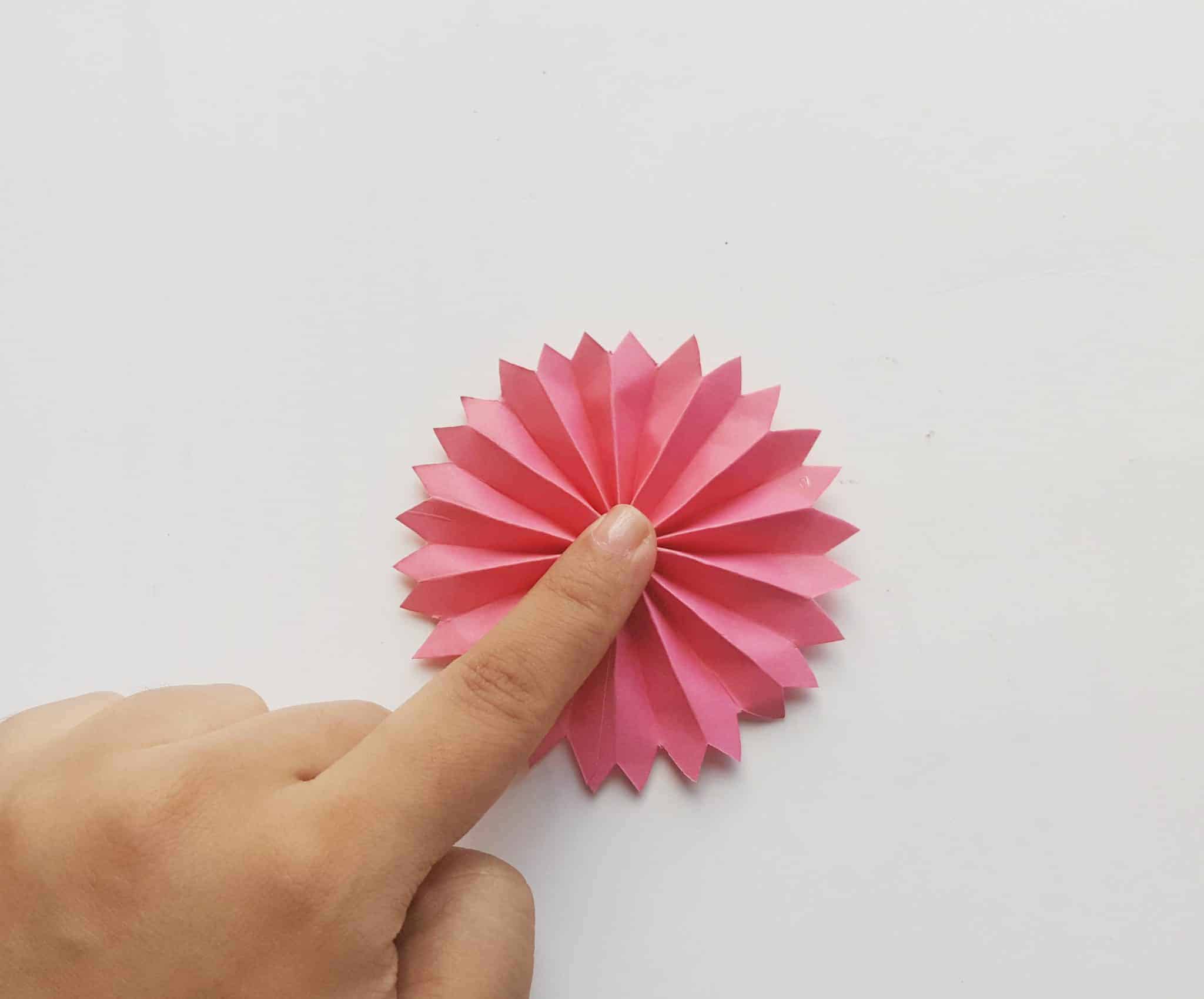 Step 6:
Cut out 2 round shapes from yellow colored papers and glue one of those on the center of the pressed paper.
Similarly glue the other circle on the other side of the paper to secure the flattened piece (accordion folded).

Step 7:
Similarly create more flowers to make the wreath. I made 8 flowers for the wreath.

Step 8:
Trace and cut out leaf patterns from green colored craft papers.

Step 9:
Determine the size of the wreath and cut out a round base of at least 2 inches width.

Step 10:
Start to glue the flowers on the base first. Make sure that the color combination of the flowers is nice.

Step 11:
Done adding all the flowers? Now glue the leaves between the flowers, on the base.

Step 12:
Allow the glue to dry once you are satisfied with the pattern. Attach a hanging mechanism at the back side and done!
Your flower wreath is now ready. Enjoy!
Download Your Flower Wreath Template
You can find more flower crafts in our Spring Crafts Section.
Have you seen our super fun Noah's Ark Paper Plate Craft? Check it out!