Ladybug Handprint Art For Preschool Kids
Are you looking for fun bug crafts or bug art to make with the kids? If so then look no further. Today we are sharing this simple but effective ladybug handprint craft idea for preschool kids.
Kids handprint crafts are so fun and easy to do with the little ones and there are so many ideas you could try out. We have a number of handprint craft tutorials and ideas here on The Inspiration Edit which I am sure you will love.
Why not give this ladybug art idea a try?

*I use affiliate links in this post. If you buy anything from my links I will earn a small commission*
Supplies Needed For Your Ladybug Art Project
You won't need much for this project. In fact all you need is a canvas and paintbrush, along with your paint.
Canvas
Paint Brush
Red and Black Paint
How To Create This Ladybird Handprint Art Project
Paint your child's hand with red paint.
Make sure they keep their hand open to avoid smearing the paint.
Press your child's hand down firmly onto the canvas towards the bottom.
Help your child gently lift their hand off the canvas to avoid smearing the paint.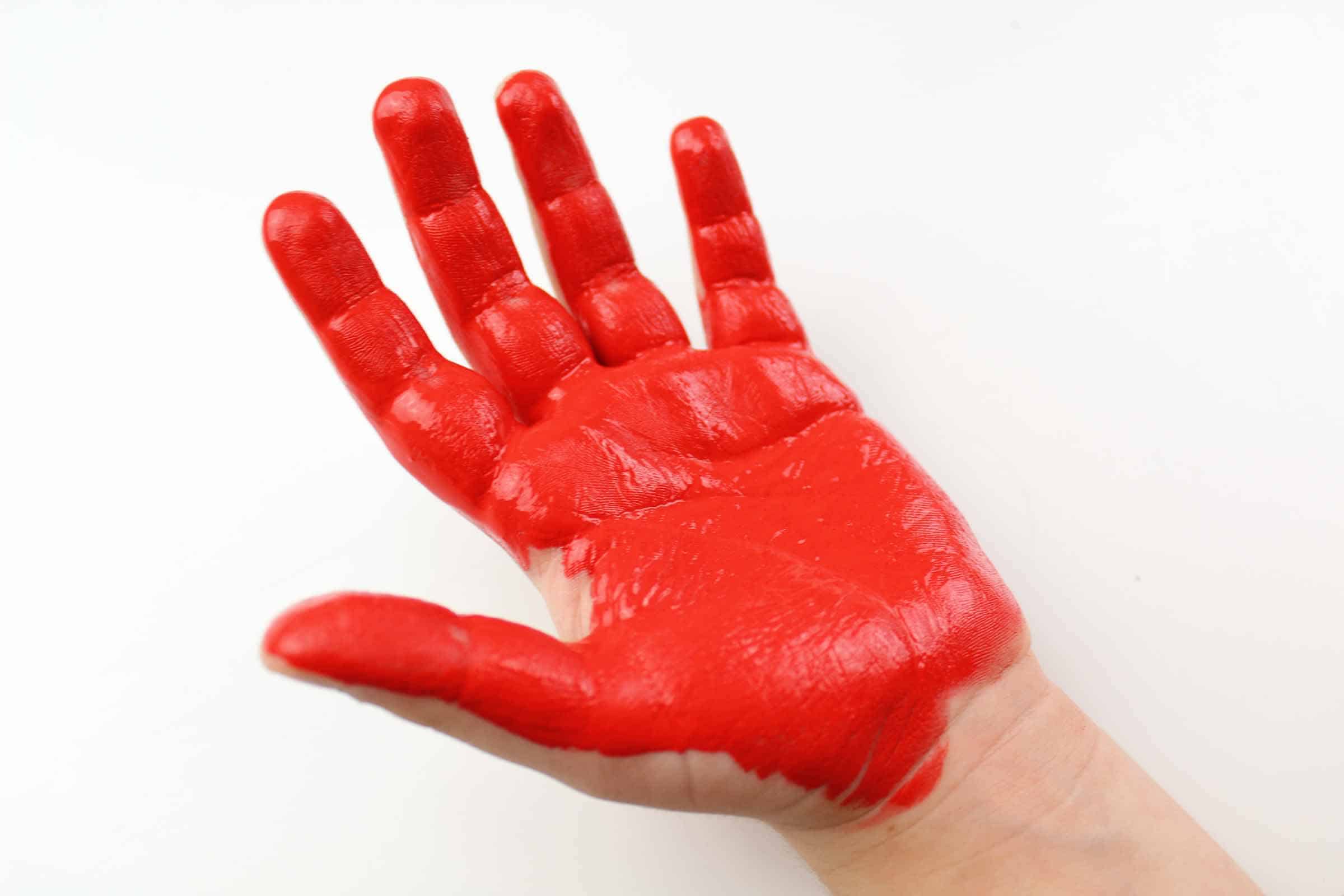 Allow the handprint to dry completely.
Paint a black head on top of the red handprint.
Add eyes and antenna.
Paint a line down the ladybug.
Dip your child's fingertip into black paint and add spots to the ladybug. Paint the rest of the canvas a light blue.
Allow the paint to dry completely.
Your ladybug handprint is complete.

For more ladybug art projects check out these fun ideas!
Dr Seuss Fox In Socks Canvas Art
Thing 1, Thing 2 Canvas Handprint Craft
Fire Engine Handprint Art For Preschool Kids