The Snail And The Whale Kids Activity
Today I am sharing a book which I really love created by Julia Donaldson and Axel Scheffler. This children's story is called the Snail and the Whale and I have a fun and fantastic activity to share which can help bring the story alive and extend your child's interest in reading further to promote language development and art skills.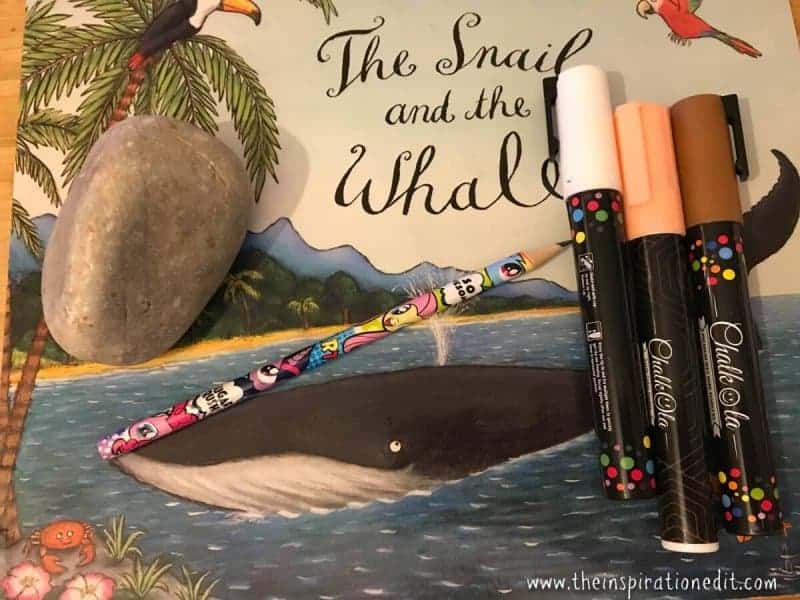 *I use affiliate links in this post. If you buy anything from my links I will earn a small commission*
What You Will Need
Children's book The Snail and the Whale
Rock stone or pebble
Pencil
Chalkola pens
The Snail and the Whale
Painting Rocks: Size 2 – Perfect for painting to create art or
AmazonBasics Pre-sharpened Wood Cased #2 HB Pencils, 30 Pack
Let's Make It
Begin by drawing a snail onto the rock stone with the pencil. This is a fun arts and crafts part of the activity.
Then you can use posca paint pens or chalk pens to paint the snail. I used both for this task. I painted the snail beige and brown and mixed the colours so the shell would stand out.
Next I used metalic posca paint to add shadow and lines to the snail and his shells.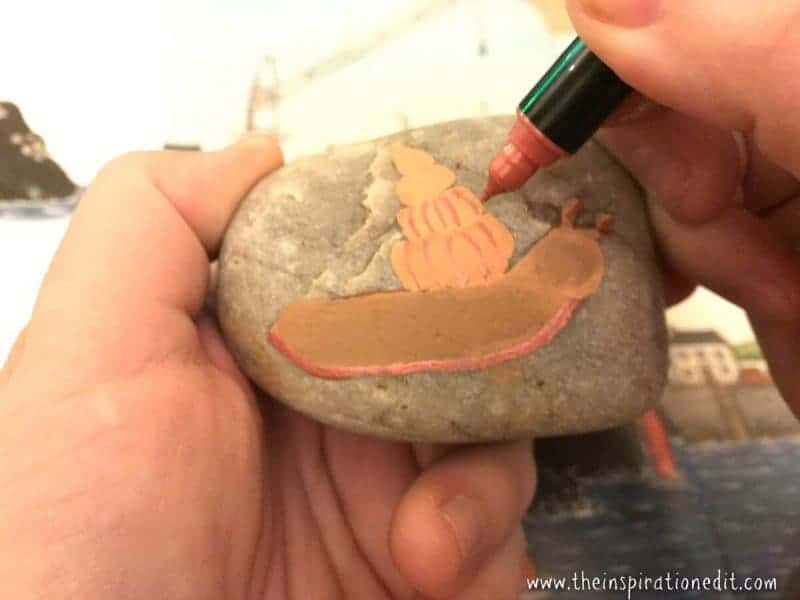 I then used gold paint to create the shell dot effect on the snail.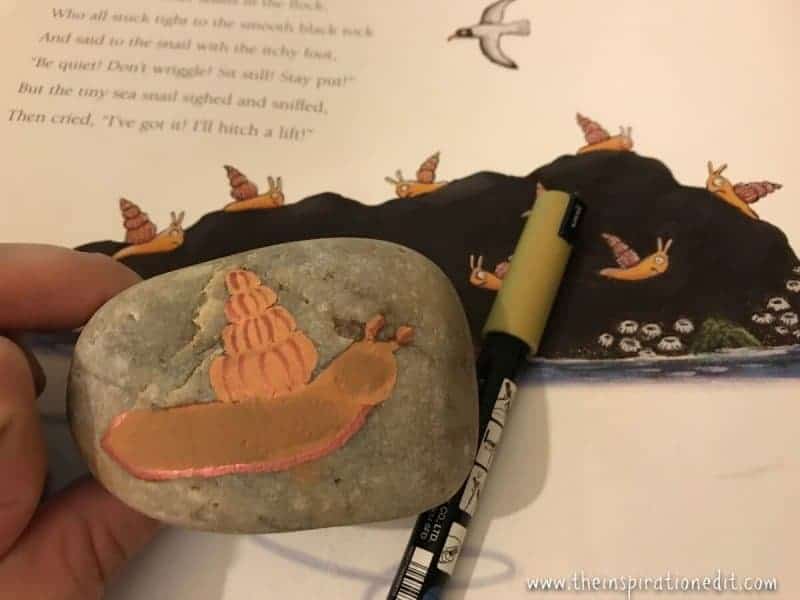 Once the gold dots were added, I outlined the snail using a black posca paint pen.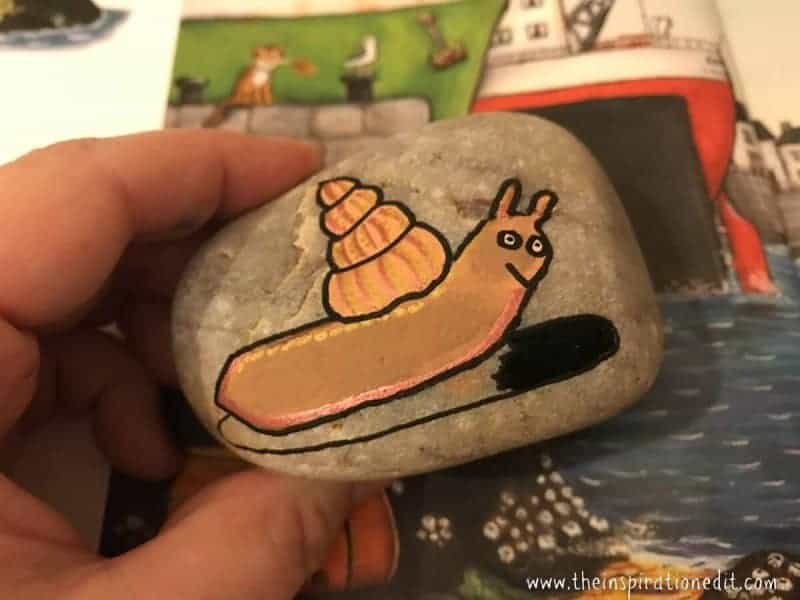 Once the snail rock stone was completed I was ready to use the stone as an educational activity to help extend a child's interest in the story The Snail and the Whale.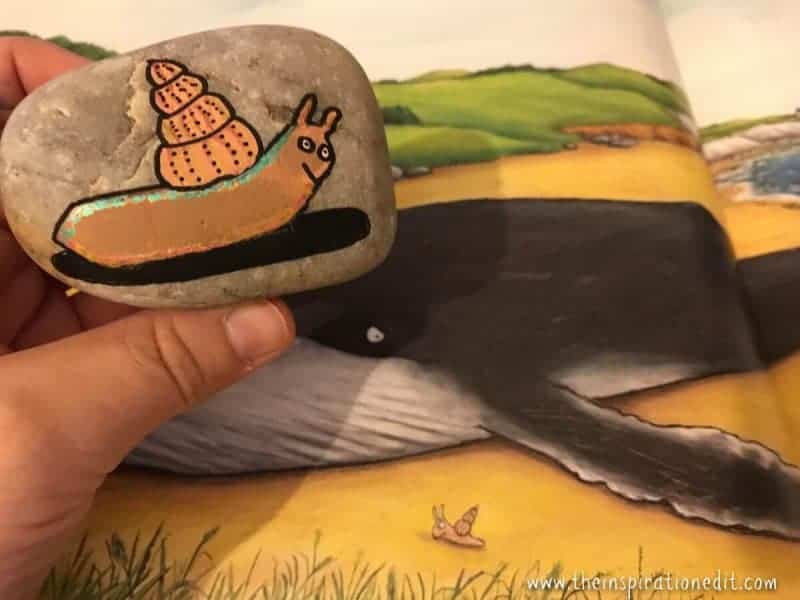 The story is super fun and about the adventures of a snail who travels with a whale. As you read the story with your child, the snail rock stone can travel along the page making the story more interactive and fun.
I hope you like the idea! Enjoy.
Related Products
Chalkola Chalk Markers & Metallic Colors – Pack of 16 chalk pens – For Chalkboard, Whiteboard, Blackboard, Window, Glass, Bistro – 6mm Reversible bullet & chisel Tip erasable ink
Uni-posca Paint Marker Pen – Extra Fine Point – Set of 12 (PC-1M12C)
Fine Metallic Markers Paint Pen, Permanent Glitter Point Medium-Tip, For Mother's Day Gift, Black Paper, Painting Rocks, Glass Glitter Paint Writing, Photo Album, DIY Craft Kids Holiday Ornaments, 9/S
Please Pin Me