Spring Time Flower Pot Painting
Do you remember making daisy chains as a child? I do! When the spring came around I remember daisies and dandelions. They were everywhere. Some of our neighbours had terrible looking gardens and then some gardens were amazingly beautiful.
One had roses grow every spring and sadly, being young and not really realising how much effort would have gone into growing these, the kids on the street would steal the heads of the roses to try and make perfume.
Oh the memories. Well today we are sharing a fun and simple spring time flower pot painting craft made by our contributor Brooke. I do hope you enjoy.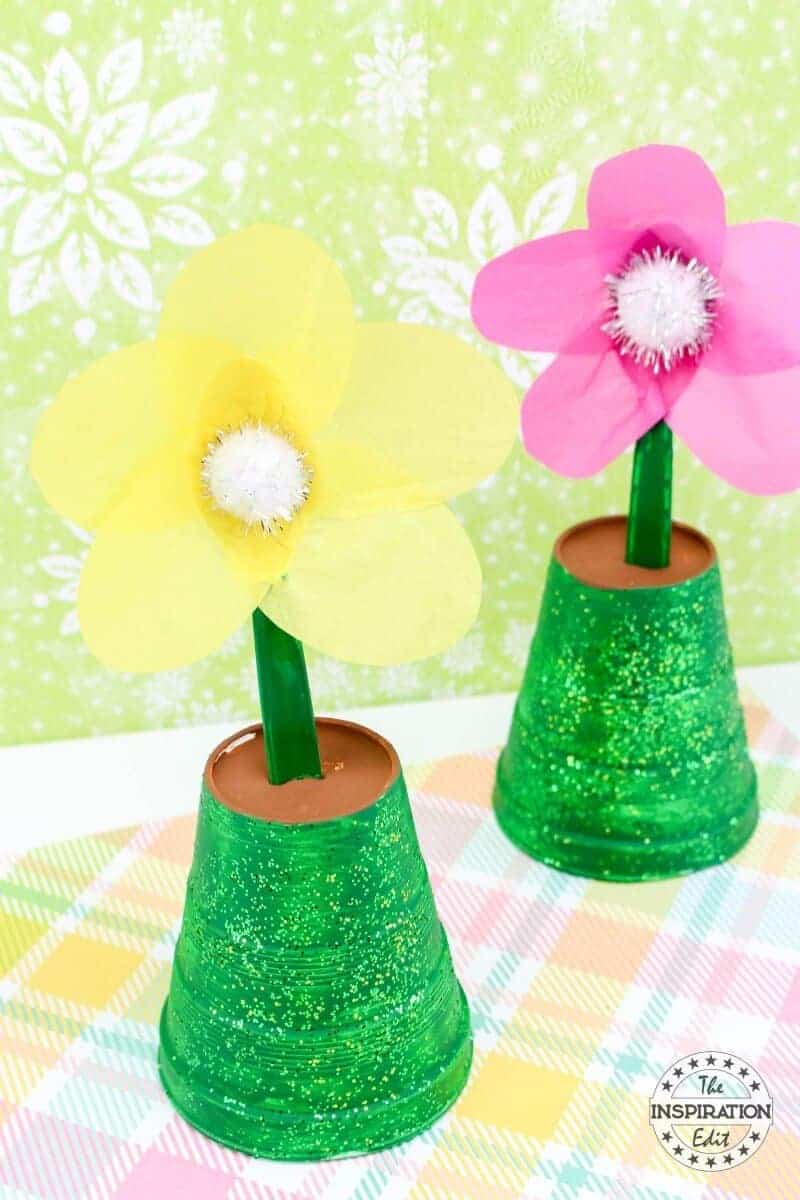 *I use affiliate links in this post. If you buy anything from my links I will earn a small commission*
Supplies For This Flower Craft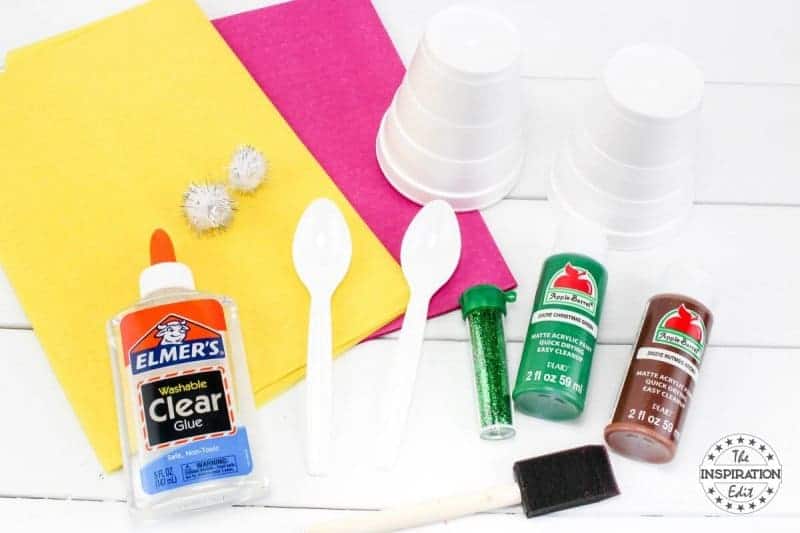 Dart 8 Oz White Disposable Coffee Foam Cups Hot and Cold Drink Cup, Pack of 100

Amscan 4360186 Plastic Spoons, Clear, 100 Per Package

ArtVerse 100-Piece Tissue Paper Pack – Premium Quality Tissue Paper for Gift Wrapping, Paper Crafts, Packing and More, 20"x26" (Assorted Colors)

How To Make This Flower Craft
Turn the cups upside down and paint the bottoms brown and all the sides green. Sprinkle green glitter on the green paint. Let them dry.
Paint each spoon handle green and let them dry.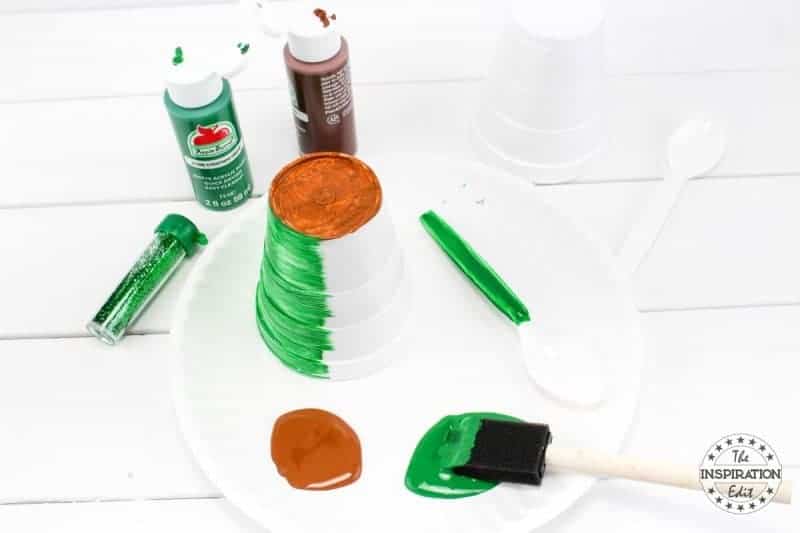 Cut 5-6 ovals from each colour of tissue paper, that will be the flower petals. Make them just a bit bigger than the size of the spoon.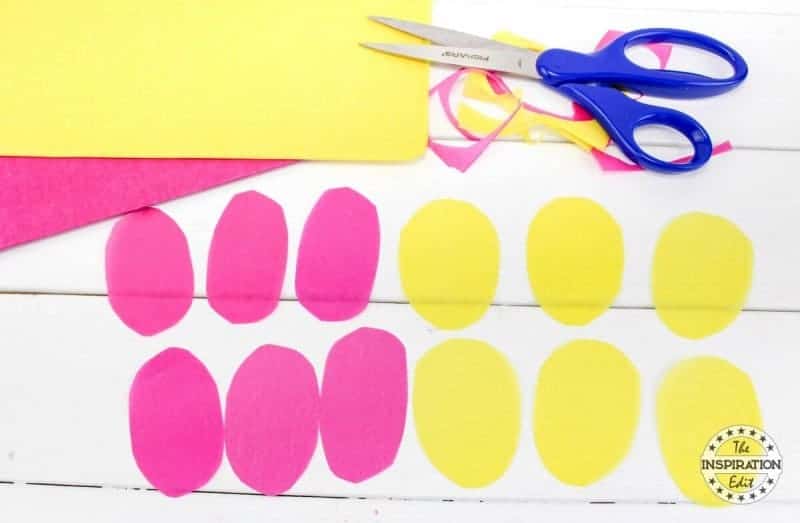 Rub glue around on the inside of the spoon and put one petal on the center of the spoon. Continue putting on each petal but turning each one so it looks like a flower. Repeat using the other spoon and petals.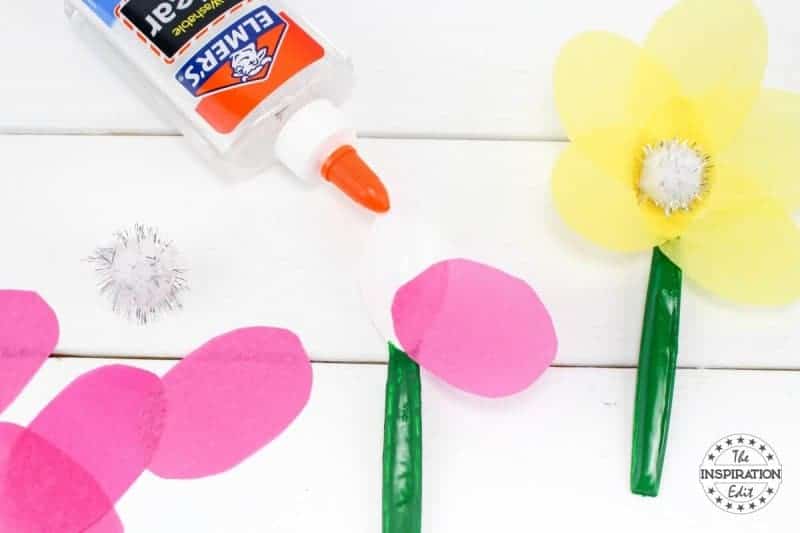 Glue a pom in the centre of each spoon. Let these dry for about 15 minutes.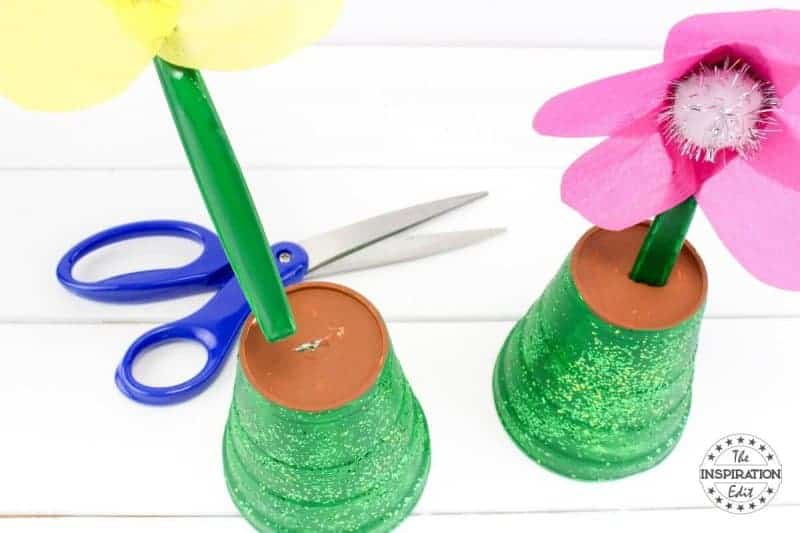 Cut a small slit in the bottom of each cup where you painted it brown. Make the slit only as wide as the spoon handle. Stick a spoon handle into each slit just a little way, so it looks like a flower sticking up out of the dirt.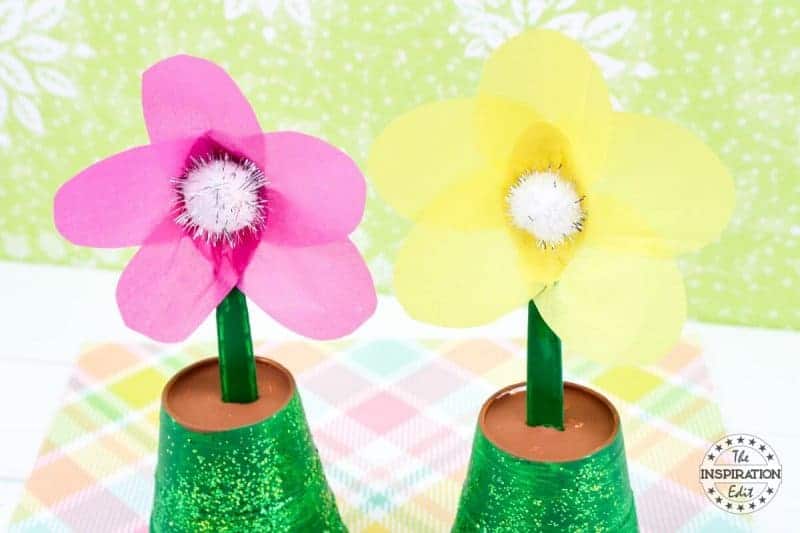 Fun little flower craft for kids!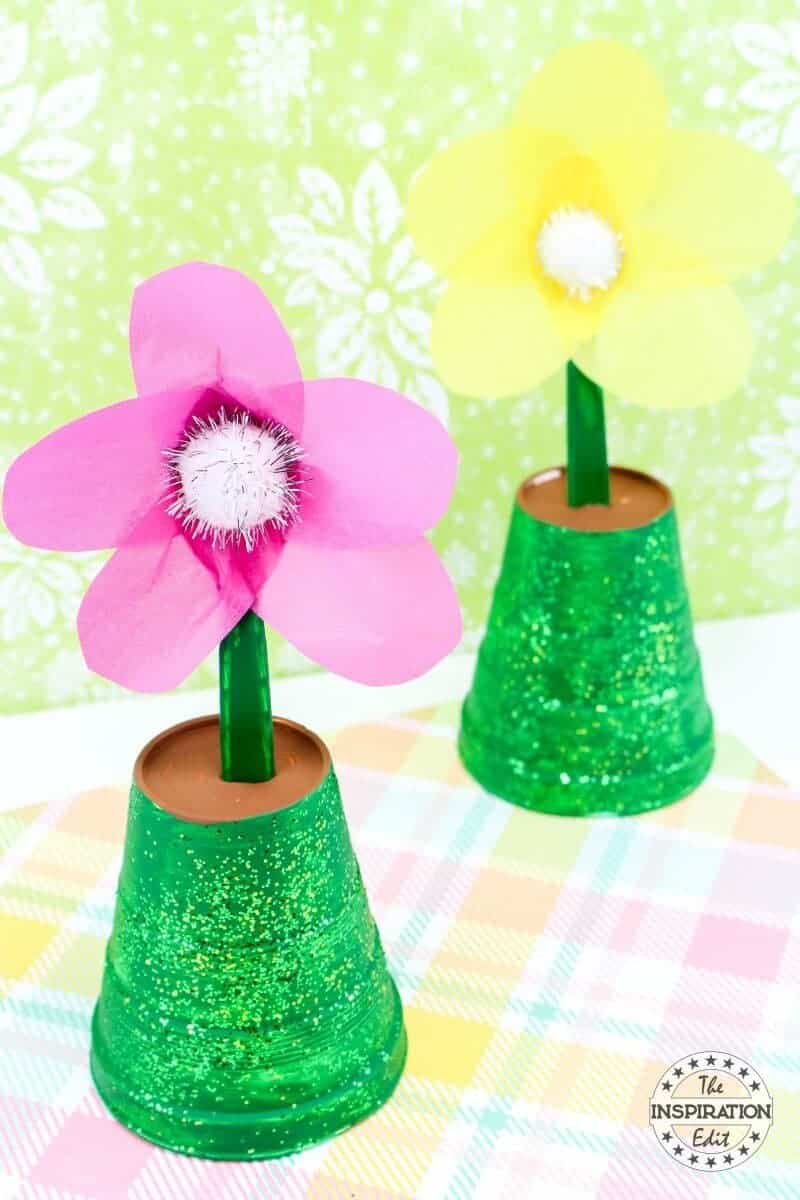 You May Also Like These Fun Kids Craft Ideas:
Paper Bag Frog And Duck Puppet
How To Make A Rock Stone Crocodile
Related Products
Apple Barrel Acrylic Paint Set, 18 Piece (2-Ounce), PROMOABI Best Selling Colors I

Caydo 240 Pieces 1 Inch Pom Poms for Hobby Supplies and DIY Creative Crafts Decorations, Assorted Colors

Original Stationery Arts and Crafts Glitter Shake Jars, Extra Fine, 24 Multi color Set

Elmer's Glue-All Multi-Purpose Liquid Glue, Extra Strong, 1.25 Ounces, 1 Count