Are you looking for a quick and easy way to liven up your home? This easy Pineapple Vase Planter is the perfect way to add a little color, some plant life, and a little flair to your home. You can even do this craft with the kiddos.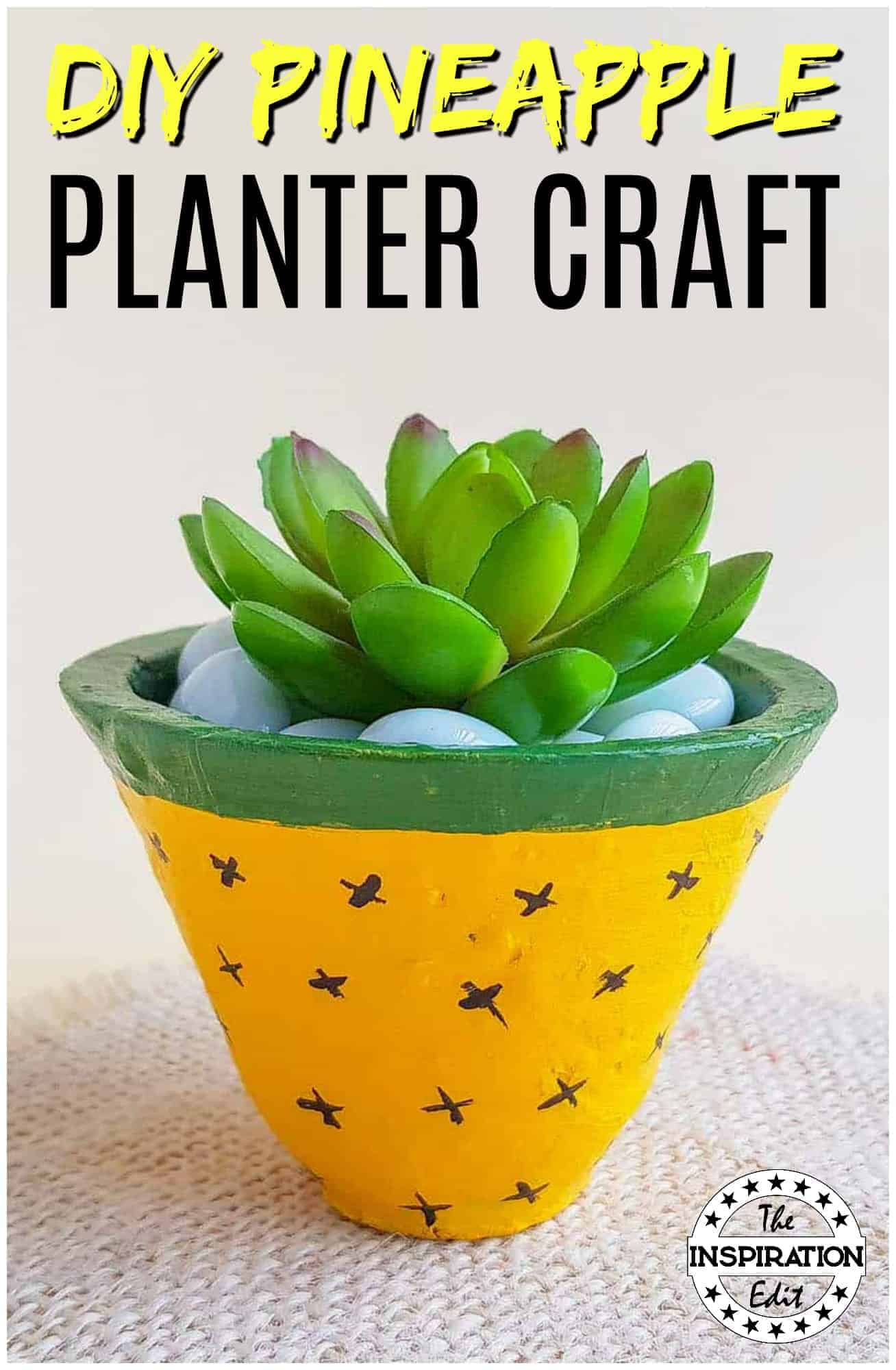 *I use affiliate links in this post. If you buy anything from my links I will earn a small commission*
Pineapple Vase Planter Supplies
How to Make a Pineapple Vase Planter
Step -1:
Before getting started, cover your workspace with old newspapers or papers to protect it from paint. Apply a base coat on the outer surface of the clay pot using white acrylic paint. Allow the paint to dry entirely. If the first white coat is too thin, in that case, apply another coat of white acrylic paint. Allow the second coat to dry entirely again.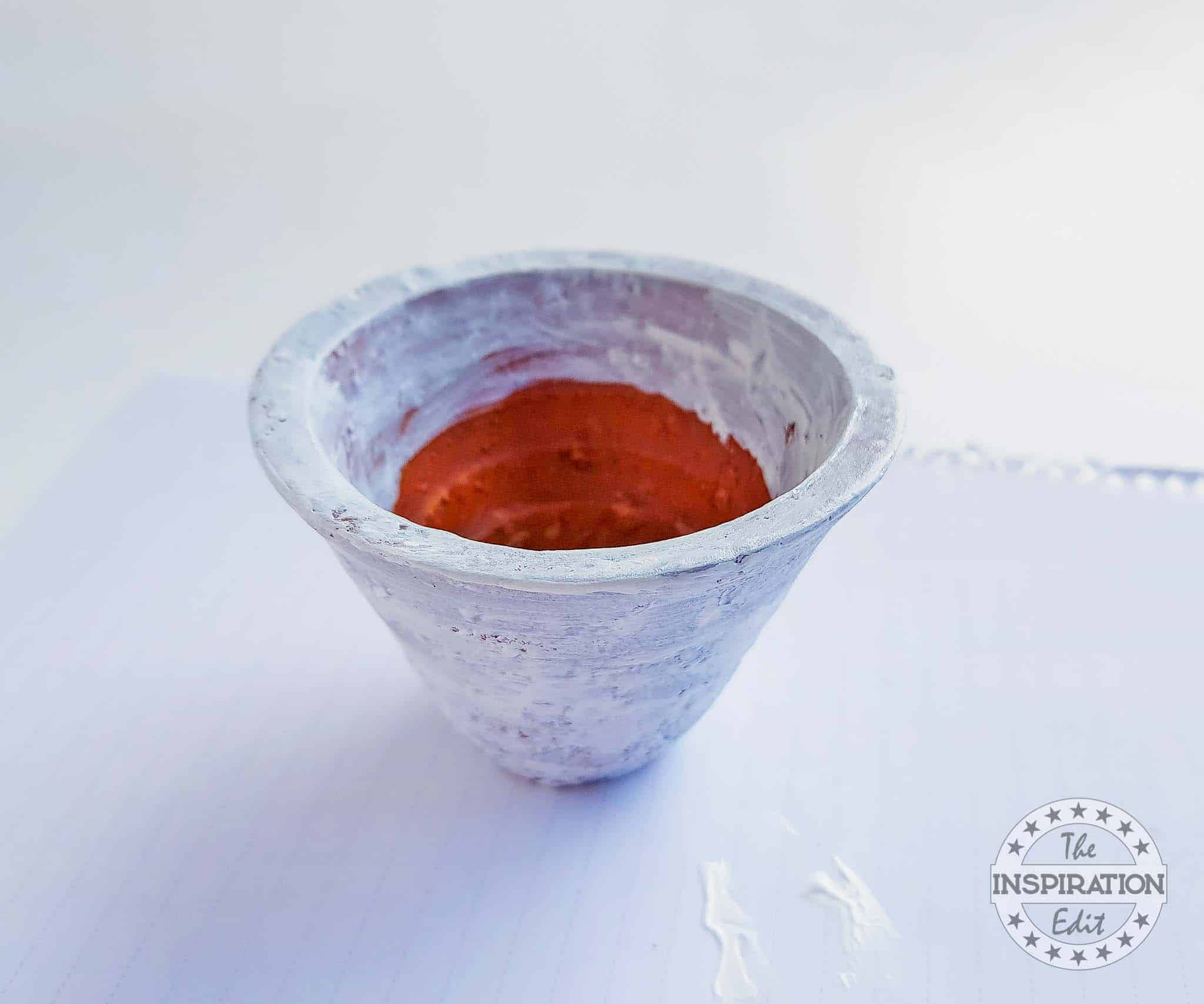 Step -2:
Decide a pattern or design for the clay pot or planter; I'm doing a simple pineapple pattern. If you choose to paint pineapple pattern as well, apply a coat of yellow acrylic paint on the outer surface of the pot.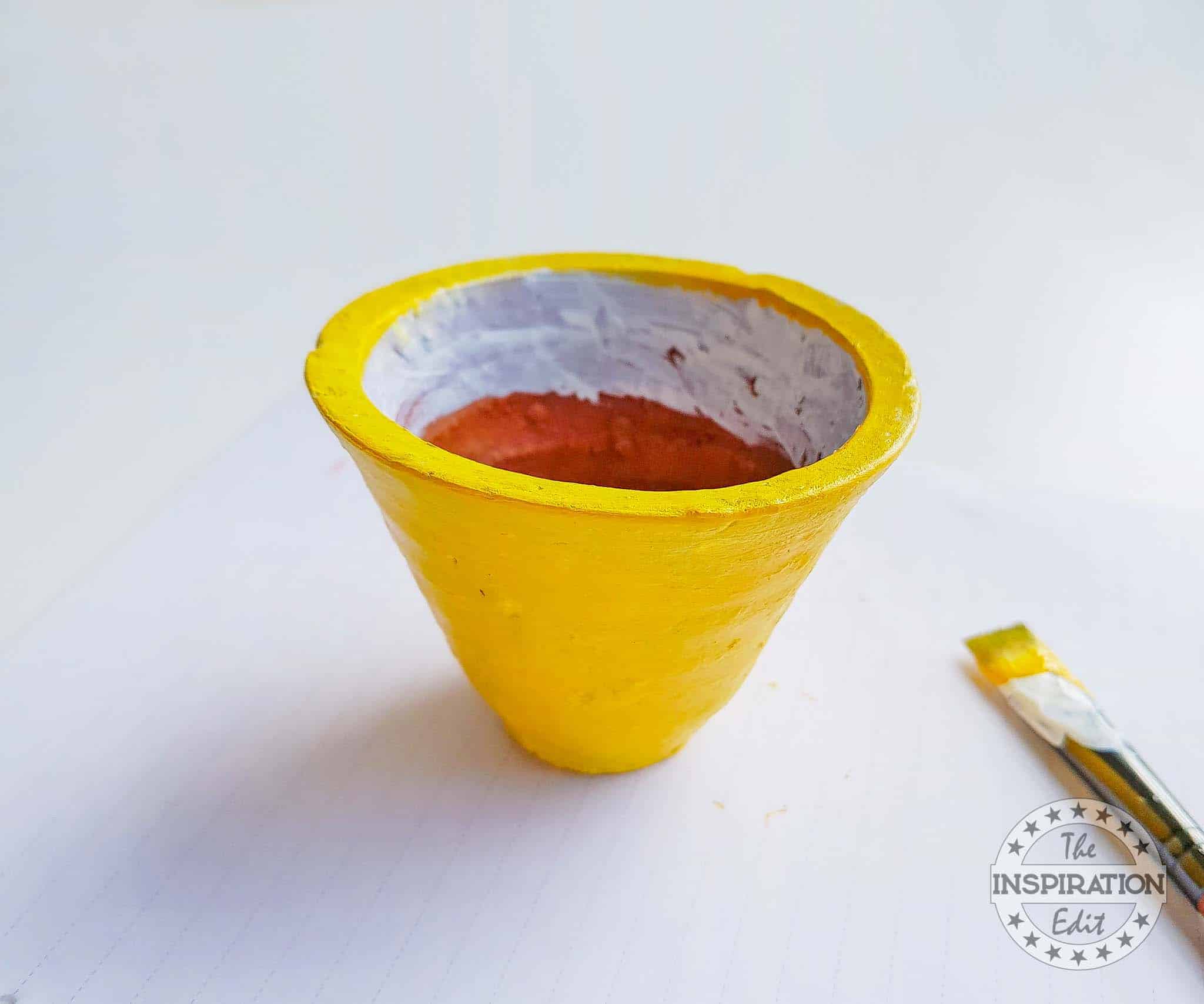 Step – 3:
Apply coat 2 of yellow paint after the first coat dries.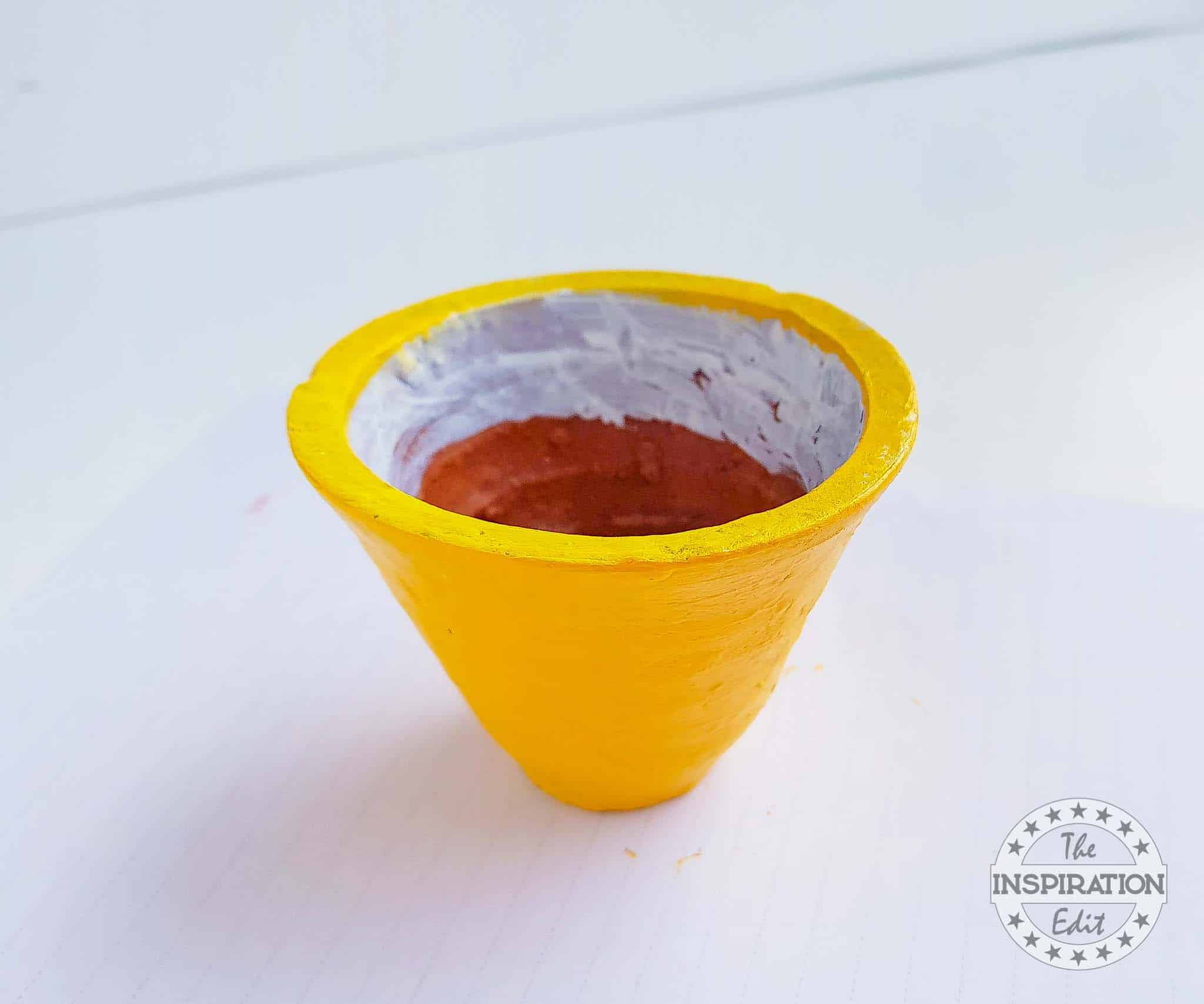 Step – 4:
Now grab a green acrylic paint and apply a 1 cm thin border around the top side of the yellow-painted clay pot. Apply the green paint around the top part of the outer surface, as well as the top edge and 2 cm inside (from the top) the pot. Allow the green border to dry entirely.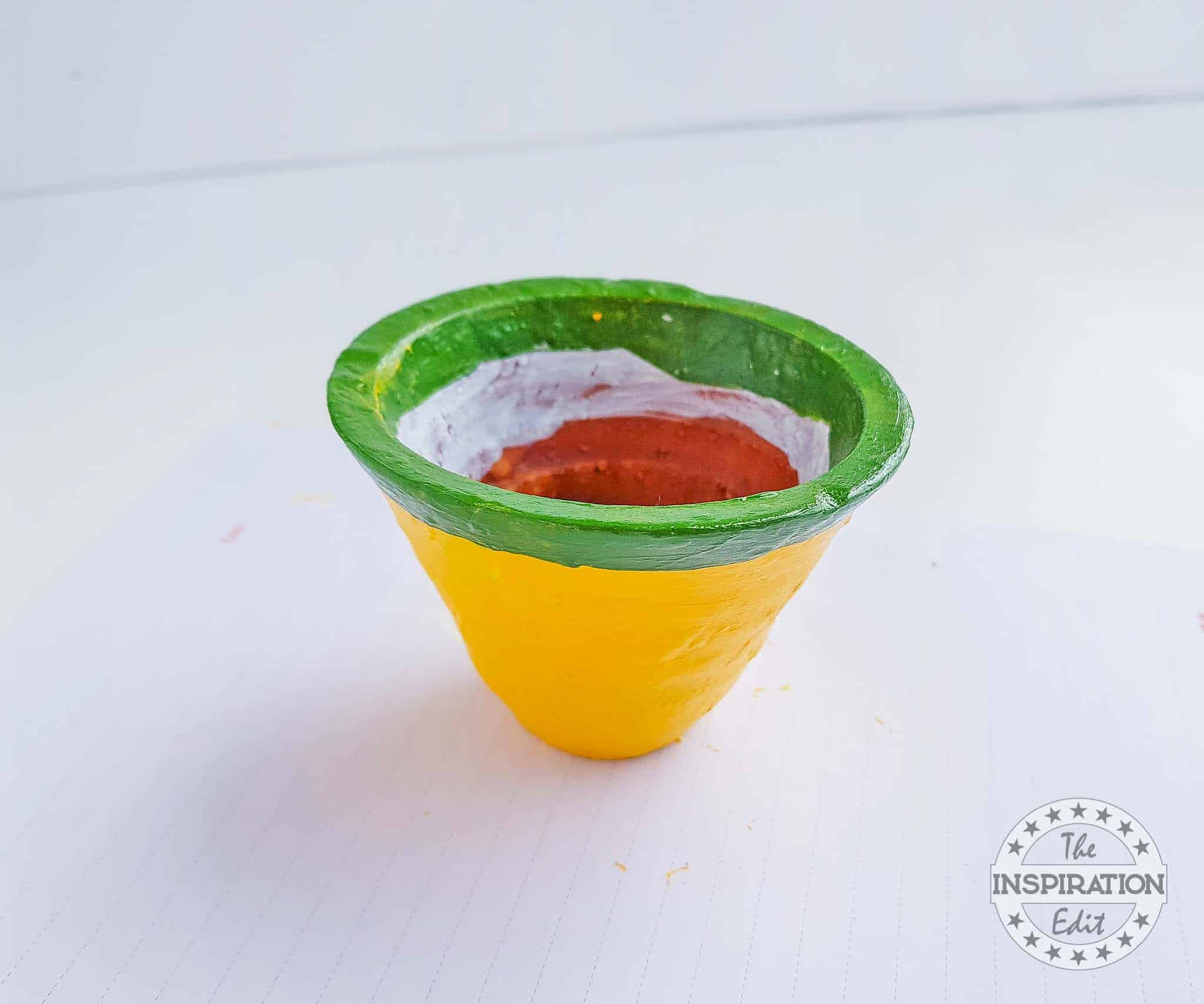 Step – 5:
You can use black acrylic paint or black sharpie for this step, whichever you prefer. Use the black sharpie (or acrylic paint) to draw cross/arrow patterns on the outer surface of the clay pot. Try to keep the patterns aligned and organized.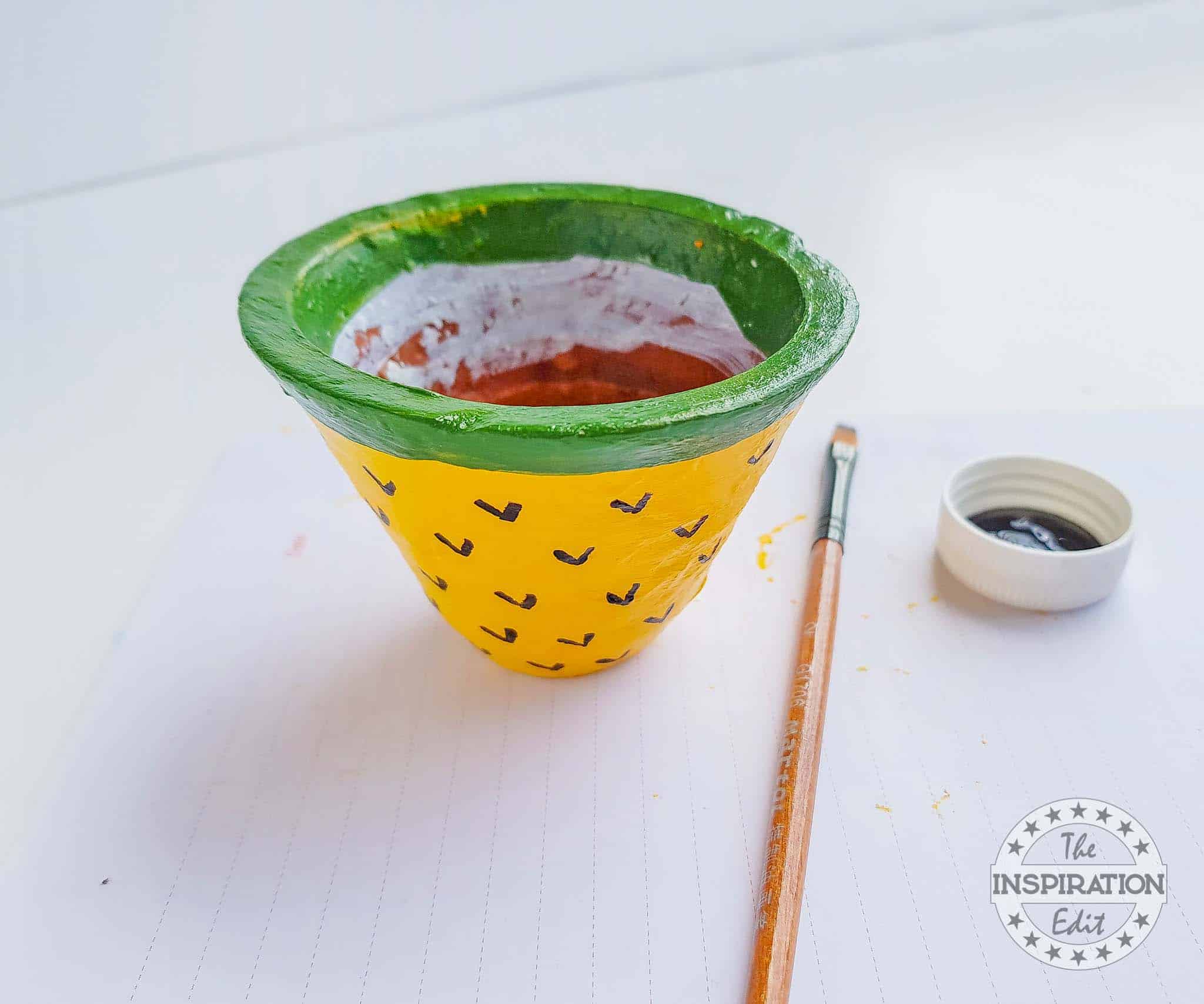 And done! Pour some soil mix into the pot and a plant. Succulent plants look great in this pot!
Your planter is ready to display!
This is a great, fun, and easy craft for kids or adults and super simple. Enjoy! If you liked this planter vase idea, check out some of our other planter ideas:
Please pin this fabulous pineapple plant pot craft for later! – Pinning supports my blog and allows me to share more fantastic ideas.