When I was younger, one of the things I remember is making Christmas ornaments for the tree. Sometimes we did paper ones and sometimes we used clay and baked them. Either way, this was one of my best family memories. Give the gift of memories to your preschooler this year by making a
Snow White Ornament
together.
Why Do This Craft with Your Preschooler?
Crafts are a great way to spend time with your kiddos, but they offer more than that to your child. Here are just a few reasons you should do this craft with your preschooler:
You get to spend quality time together.
It builds fine motor skills that they will need when in school.
Crafts foster creativity allowing children to do better in school.
You can read the story of Snow White to your child and work on comparing and contrasting the movie to the book. The craft is something fun to do after watching the movie or reading the book.
You don't have to buy Christmas ornaments for your Christmas tree!
Get started on this cute Snow White ornament, today!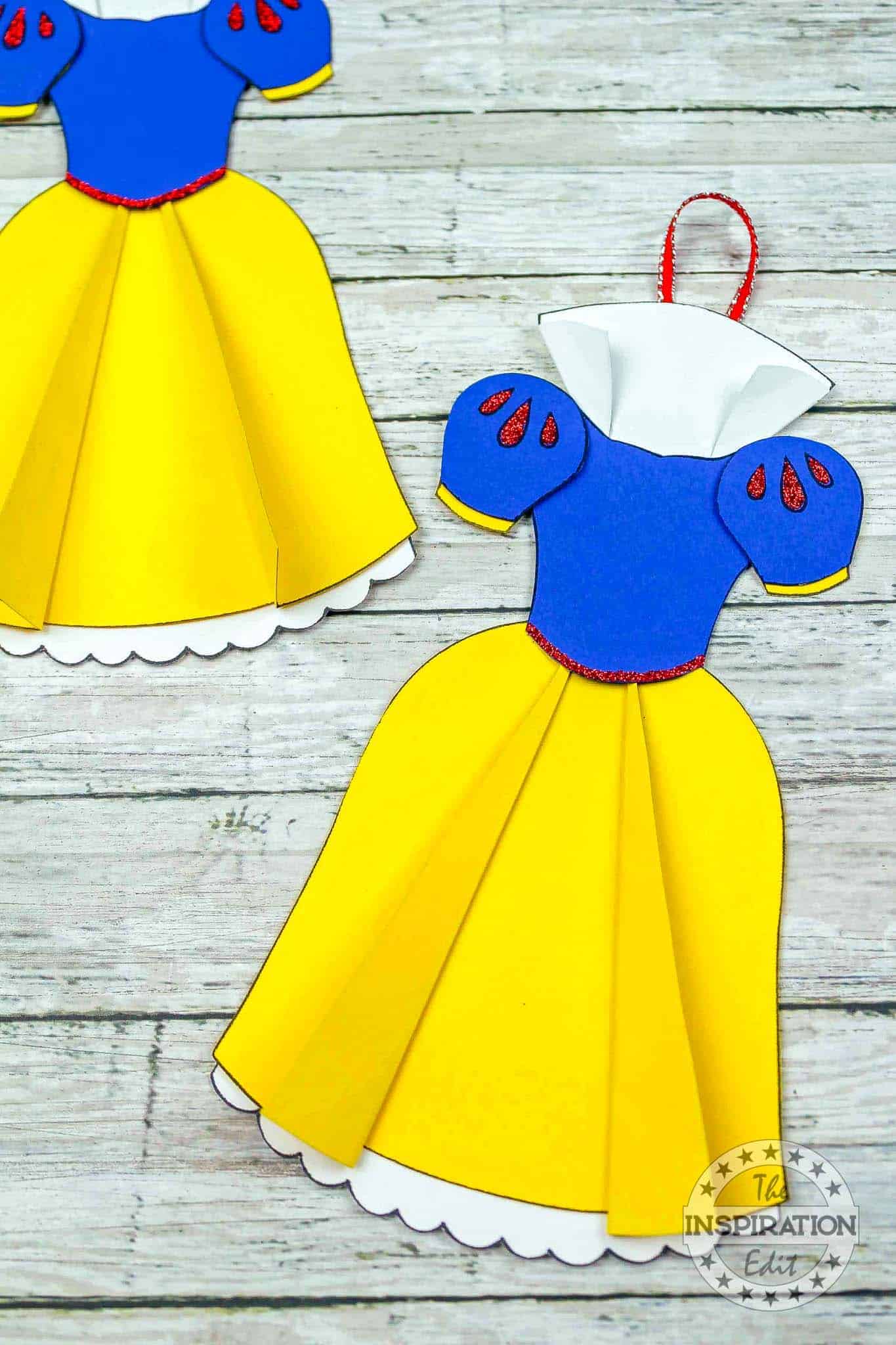 *I use affiliate links in this post. If you buy anything from my links I will earn a small commission*
Snow White Ornament Supplies
If you don't have these supplies lying around your house, you can find everything you need on Amazon. Just click the links below to be taken to the supplies you need for this craft.
How to Make a Snow White Ornament
Download and print out the Snow White Dress template.
Cut the Snow White template pieces out.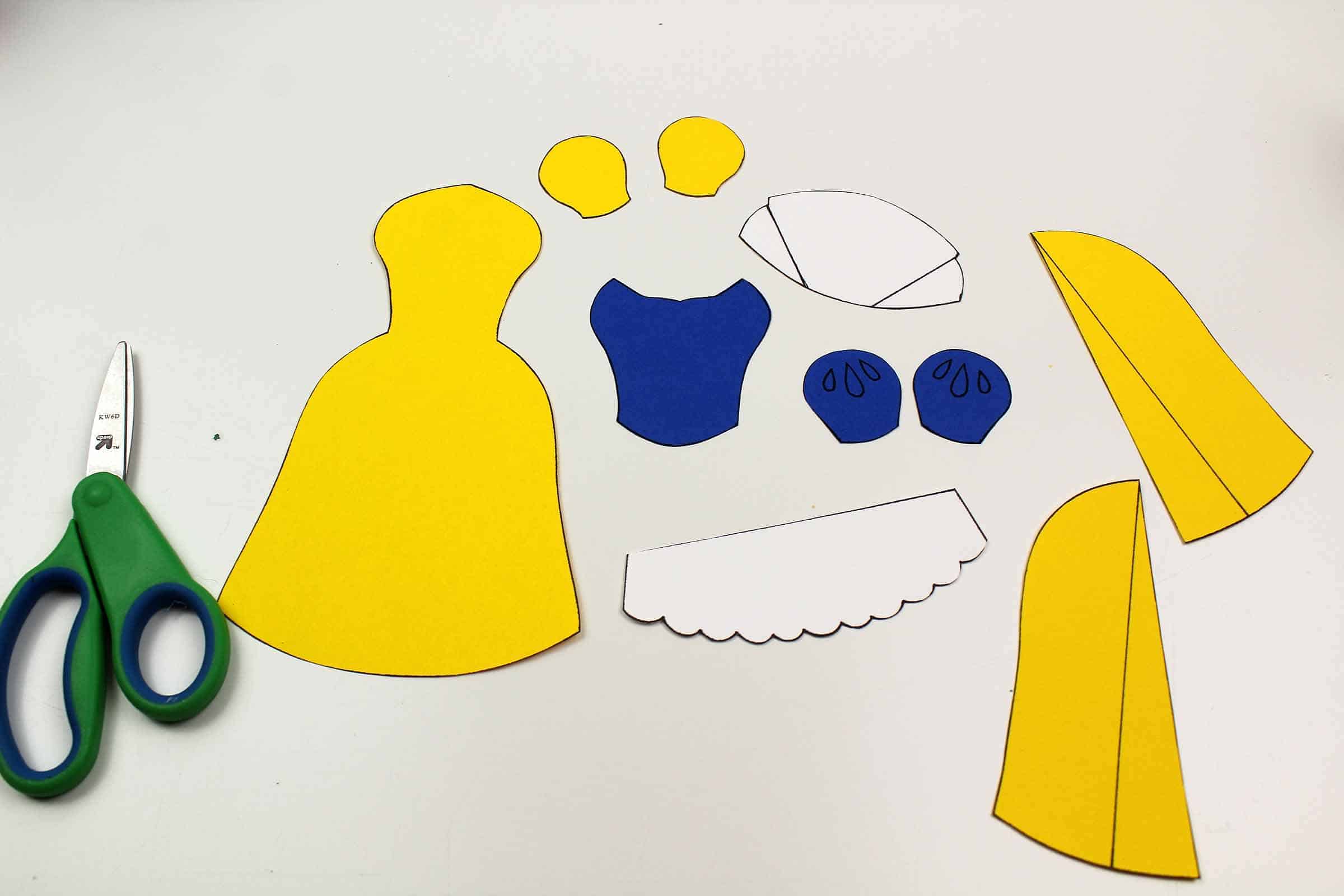 Bend and fold the yellow dress on the black lines ready to glue.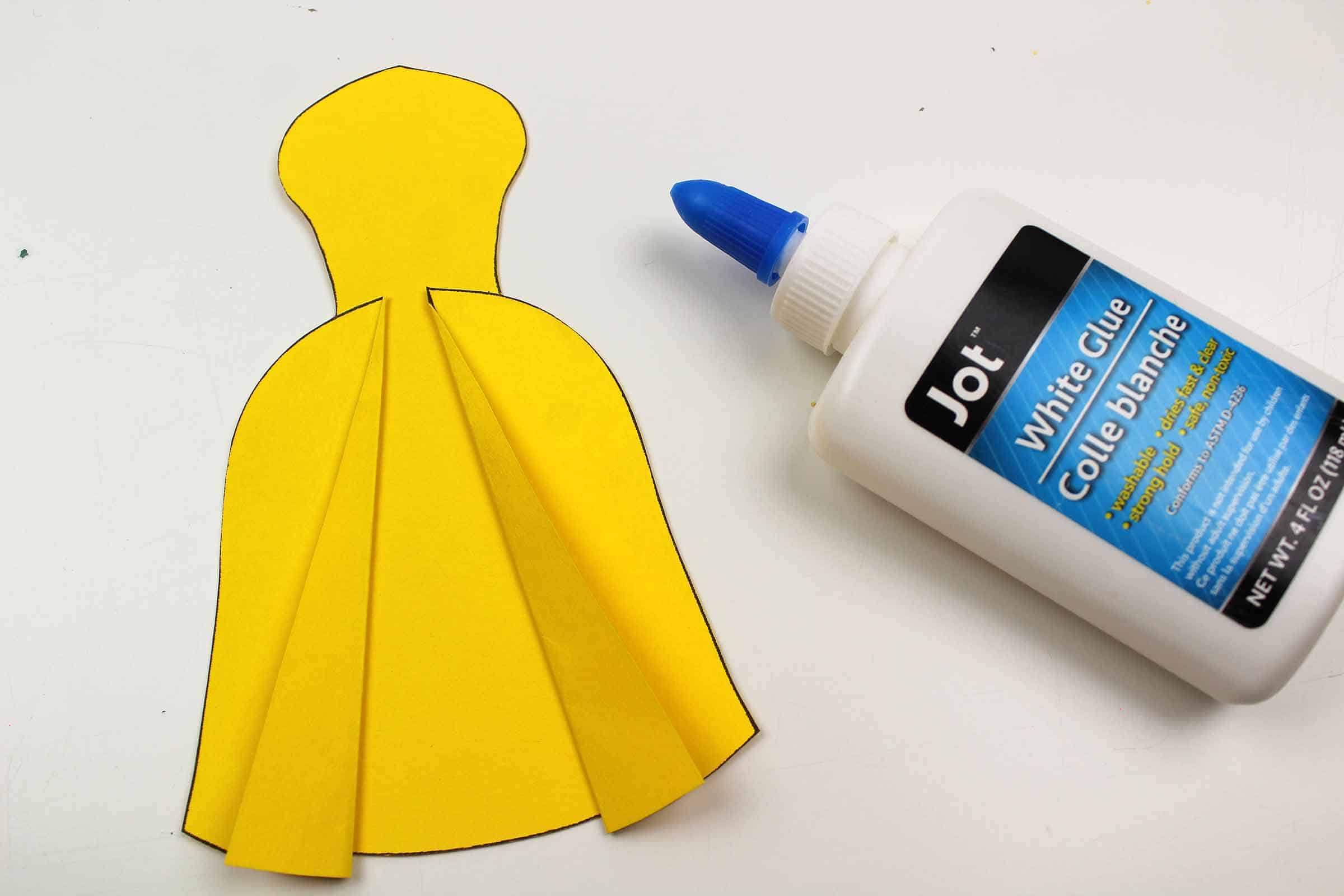 Glue the pieces together as shown in the image below.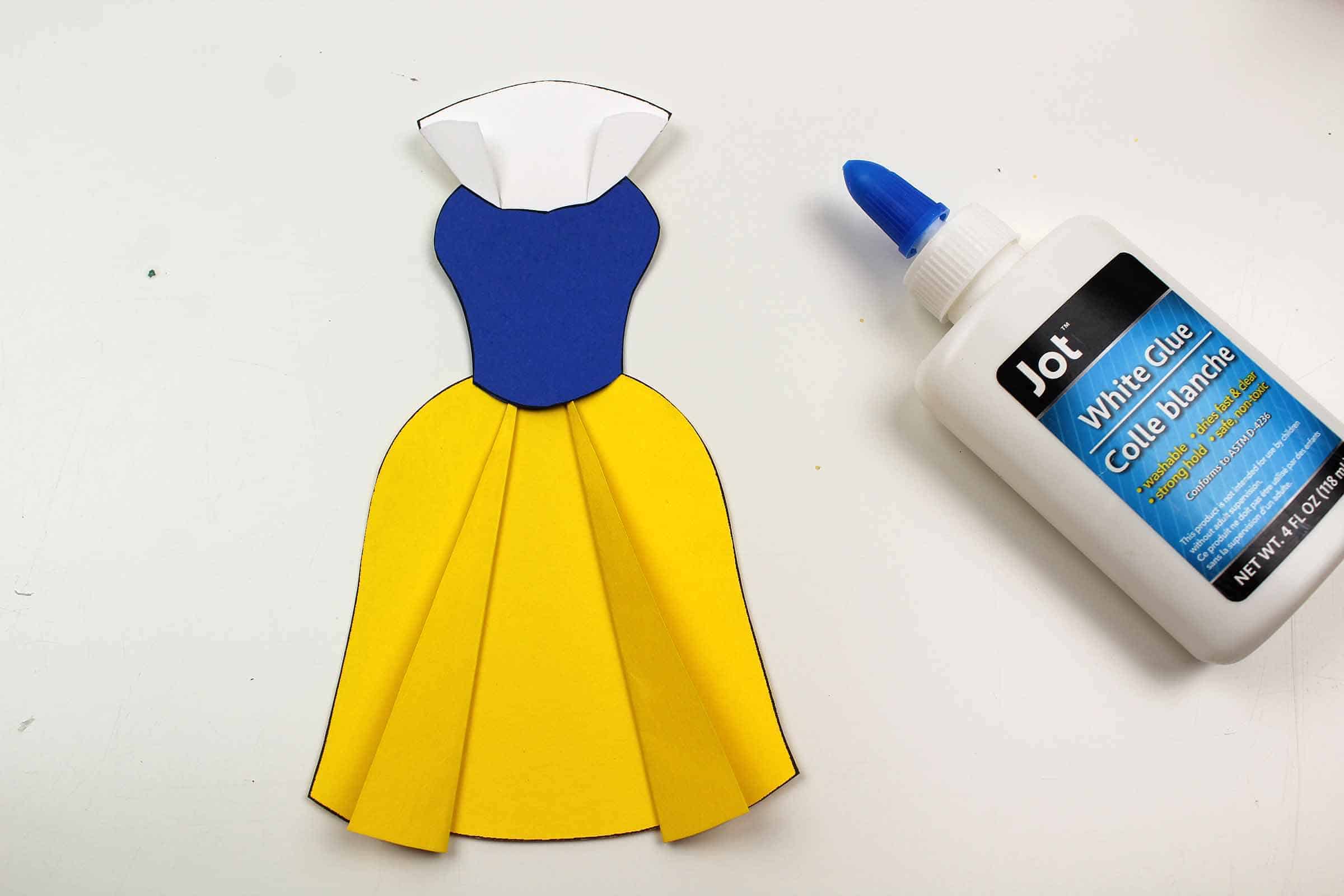 Add glue to Snow White's sleeves in preparation for adding glitter.
Decorate the yellow and blue Snow White dress with glitter.
The red glitter adds to the dress and makes super cute finishing touches to this Disney ornament.
Cut the twine or ribbon and loop this with glue to the back of the ornament. This will allow you to hang your Snow White ornament with ease!
Christmas Ornament Ideas
One of the best things about making Christmas ornaments is that you can make any kind of ornament you want. We have a ton of Christmas ornament ideas just like this. Check them out, below:
Please don't forget to pin this fabulous Snow White Craft Idea. Pinning supports my blog and allows me to share more fantastic content and ideas.