Christmas Crafts: Ornaments or Decor
If you are looking for a craft that everyone can enjoy, these Christmas character crafts are the perfect choice. Whether someone likes Santa, Frosty, or another character, they can easily choose.
For younger kiddos, you may want to draw out several designs for them to paint and color. Drawing that perfect Santa or snowman can be tricky.
*I use affiliate links in this post. If you buy anything from my links I will earn a small commission*
Supplies for These Easy Christmas Crafts
Pencil
Christmas ribbon
Scissors
Glue gun and glue
How To Make a Christmas Character Craft
Begin by placing the mini canvas squares on the table.
Using your pencil, draw the outline of your Christmas characters. We drew two Santa's and two Snowmen.
Next we painted the Christmas Snowmen and Father Christmas images using posca paint pens. This is one method for painting the mini canvas.
You could opt to paint using basic paints and a small paintbrush but I found the paint pens easier to use.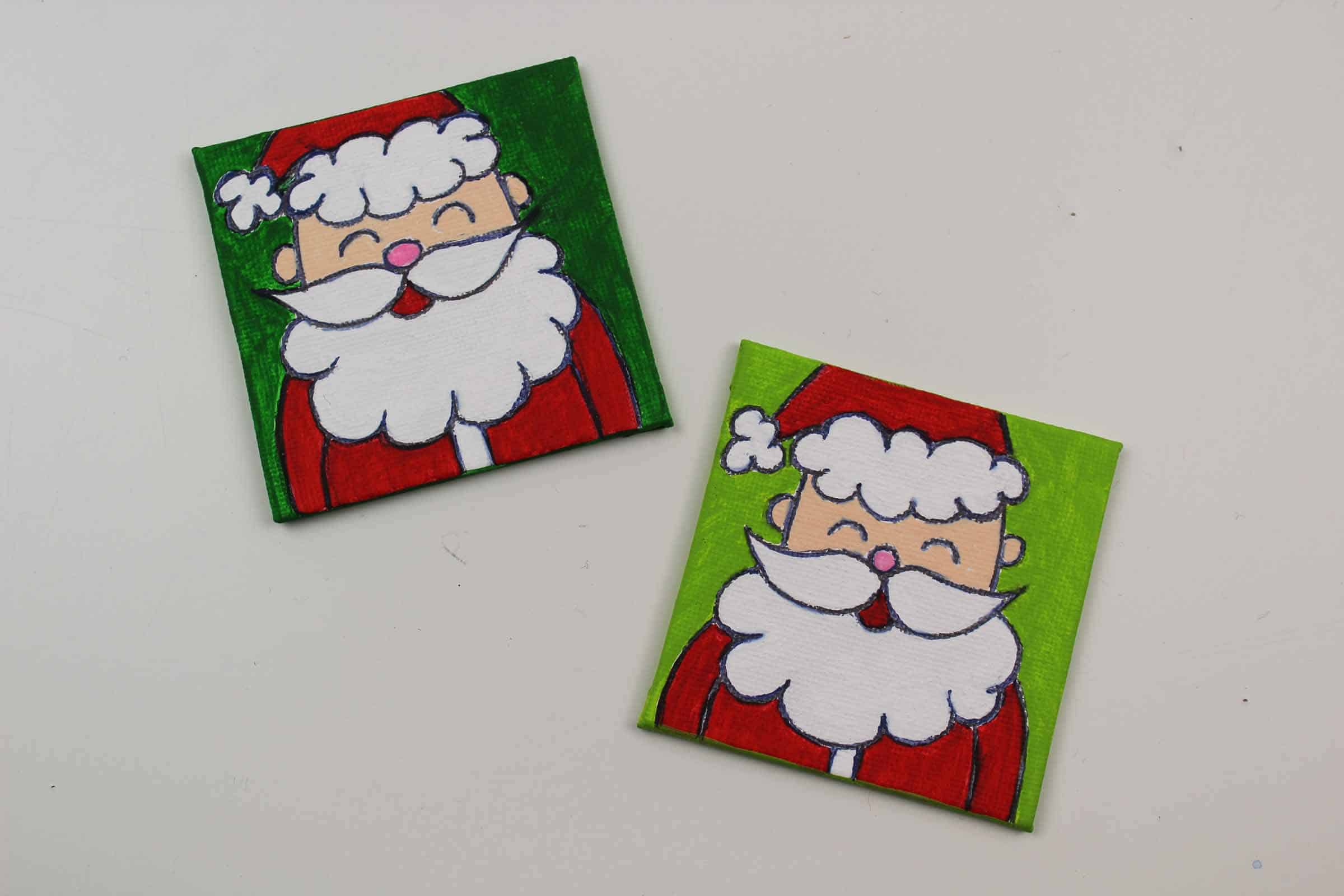 Once the canvas was dry, I used a thin black Posca pen to outline my Christmas character crafts.
I then added white coal to the snowman's tummy and white dots of paint to create a snow effect in the background on the snowman canvas.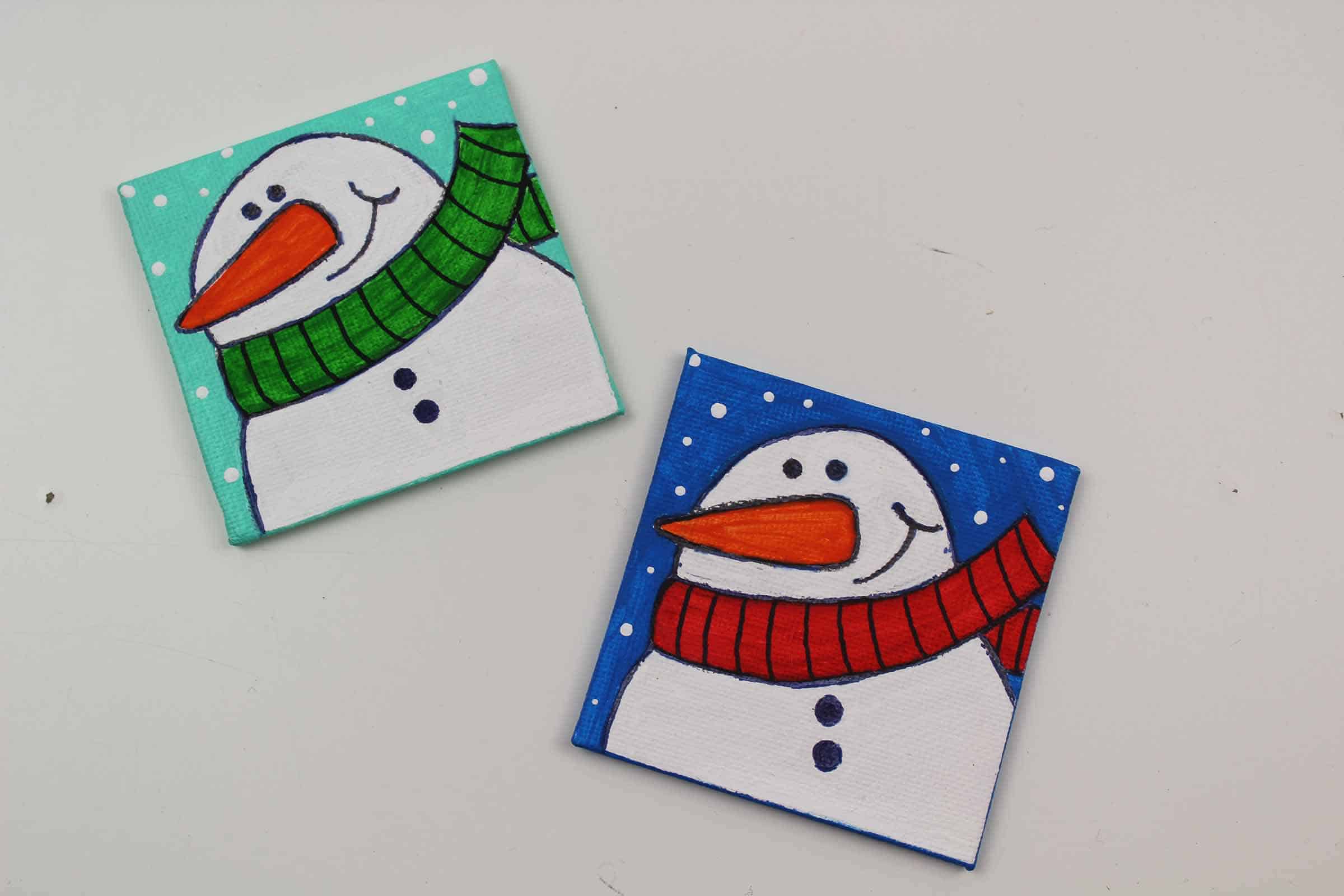 The final stage of making these super cute Christmas tree ornaments was to cut a small piece of Christmas ribbon and glue it to the back of the canvas using a glue gun.
This held the ribbon securely in place and the canvas decorations are now ready to hang.
I think the Snowman decorations and the Father Christmas ornaments are super cute. They would look lovely on any Christmas tree and make a lovely Christmas gift idea to make with the little ones at home or in the Nursery school or kindergarten setting.
This is a fantastic Christmas character craft idea and really is good for any aged child or adult. Enjoy!
If you liked this Christmas character craft, you will love some of our other Christmas crafts such as our DIY Toy Soldier craft or our Wooden Santa Decorations. Check them out!
Please pin these fantastic Christmas decoration ideas!