Funky Christmas Tree Decorations
One of our favourite things about Christmas is putting up the Christmas Tree. When I was a single mum I remember decorating a Christmas tree with Sylvia. It was bittersweet.
We had so much fun, yet I hoped one day we would have a two parent family, that we would be able to afford a large tree and Sylvia would have a daddy to lift her up as she placed the star on top of the tree.
Several years later this happened. I married John when my daughter was five and our first Christmas and tree decorating activity is something that will always stay with me. It's a tradition we keep to this day!
Today we have some super cute Christmas Tree decorations which are simple easy and so fun to make. I am sure you will love these! We sure do. Enjoy.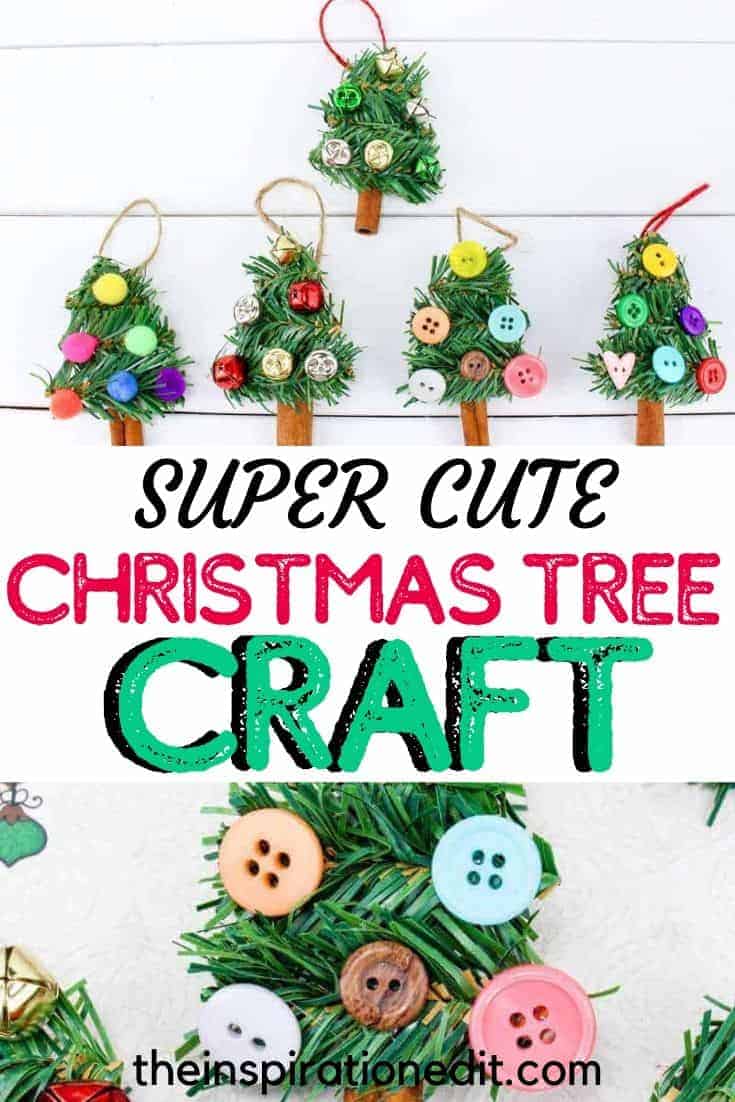 *I use affiliate links in this post. If you buy anything from my links I will earn a small commission*
Supplies For This Christmas Tree Ornament
How To Make This Easy Christmas Tree Decorations
Cut 5 pieces each of wreath garland 1 ½ inch long, 2 inches long, and 2 ½ inches long.
Glue the 1 ½ inch pieces at the top of each cinnamon stick. Glue the 2 inch pieces in the middle, and glue the 2 ½ inch pieces below the middle pieces.
Make sure they are all touching, and there is a bit of cinnamon stick showing at the bottom to look like the trunk.
Cut a piece of twine, bend in half, and glue the open ends together on the back of each cinnamon stick.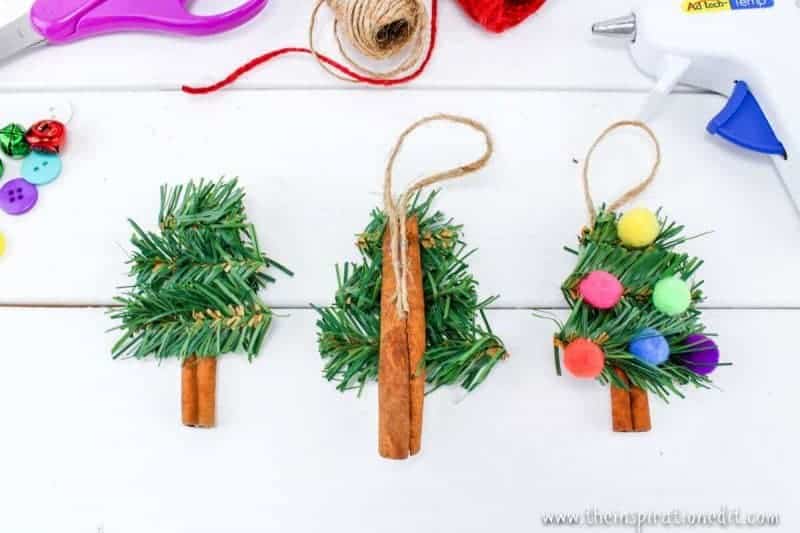 The loop will be at the top of each stick which is the hanger.
Glue 6-7 buttons on two of the trees. Glue 6-7 bells on two of the trees.

Glue the poms on the last tree.
These are fun and easy Christmas ornaments to make with the kids!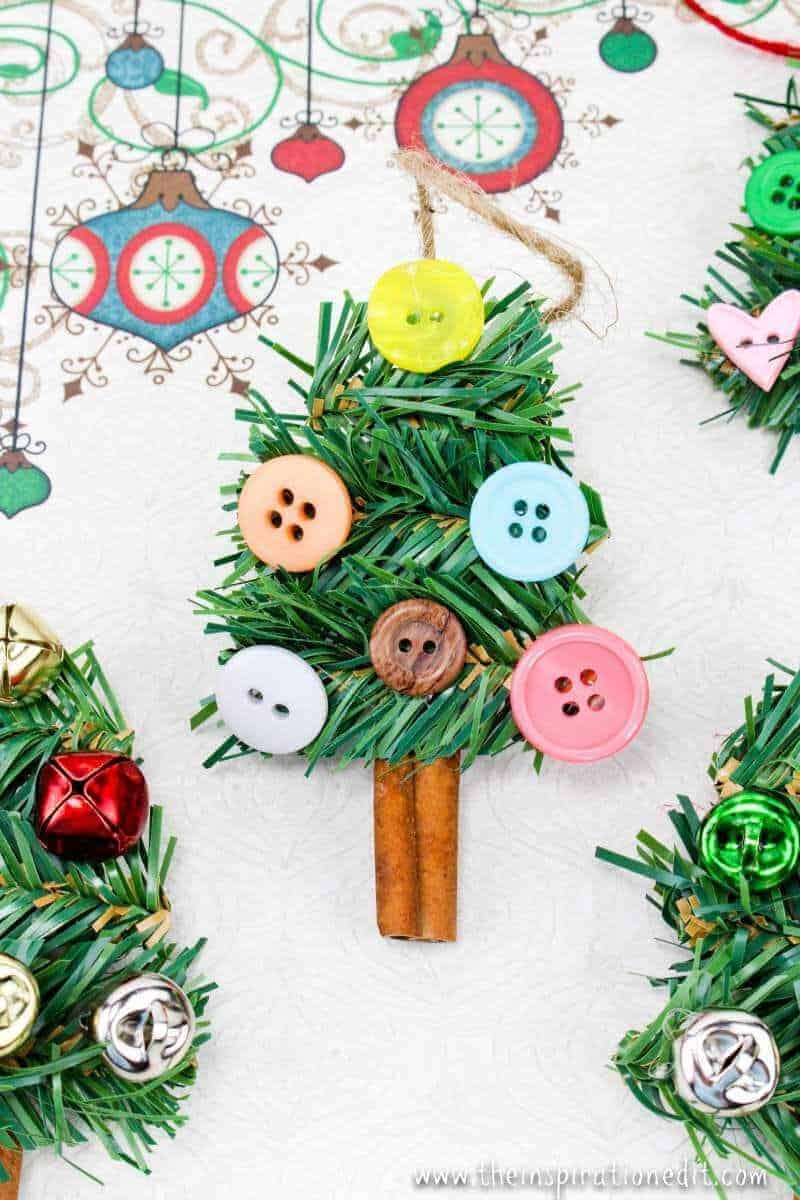 We have lot's of fabulous Christmas ornament ideas here on The Inspiration Edit. Why not take a look and save a few ideas to Pinterest? Pinning supports my blog and allows me to share more fantastic ideas.
Related Products
A Wish to Be A Christmas Tree

A Christmas Tree for Pyn

Christmas Trees (A Coloring Book)

PLEASE PIN OUR CHRISTMAS TREE DECORATIONS