Star Wars FurReal Chewbacca Chewie Co-pilot Review
Today we are sharing the Chewie co-pilot furreal plush toy from Hasbro. I was so excited to review this amazing Star Wars themed toy which is super fun, adorable and the most amazing realistic chewbacca toy I've seen.
Furreal Chewbacca Interactive Plush
Chewbacca "Chewie" to his best pals is famous as Han Solo's loyal friend and co-pilot in the Star Wars series. This amazing furreal chewbacca plush toy has fantastic interactive features which are super cute and fun to use.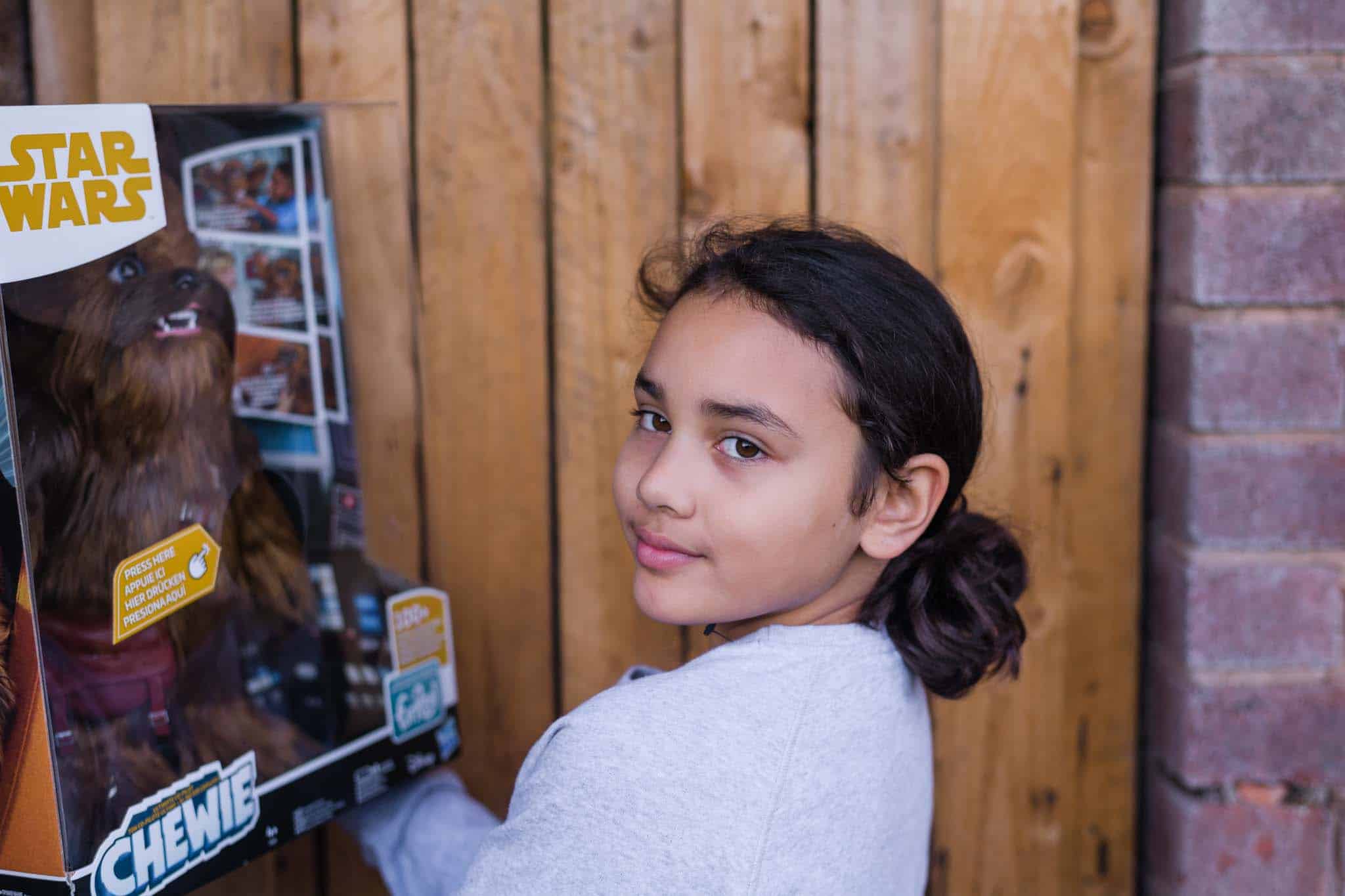 Chewbacca Talking Toy
Chewie has over 100 sound and motion combinations which are activated whenever he is moved or when his tummy is pressed.
What I love is how realistic the Chewbacca character sounds as he responds in the Wookie language. This is a brilliant Chewbacca talking toy and we really do love it!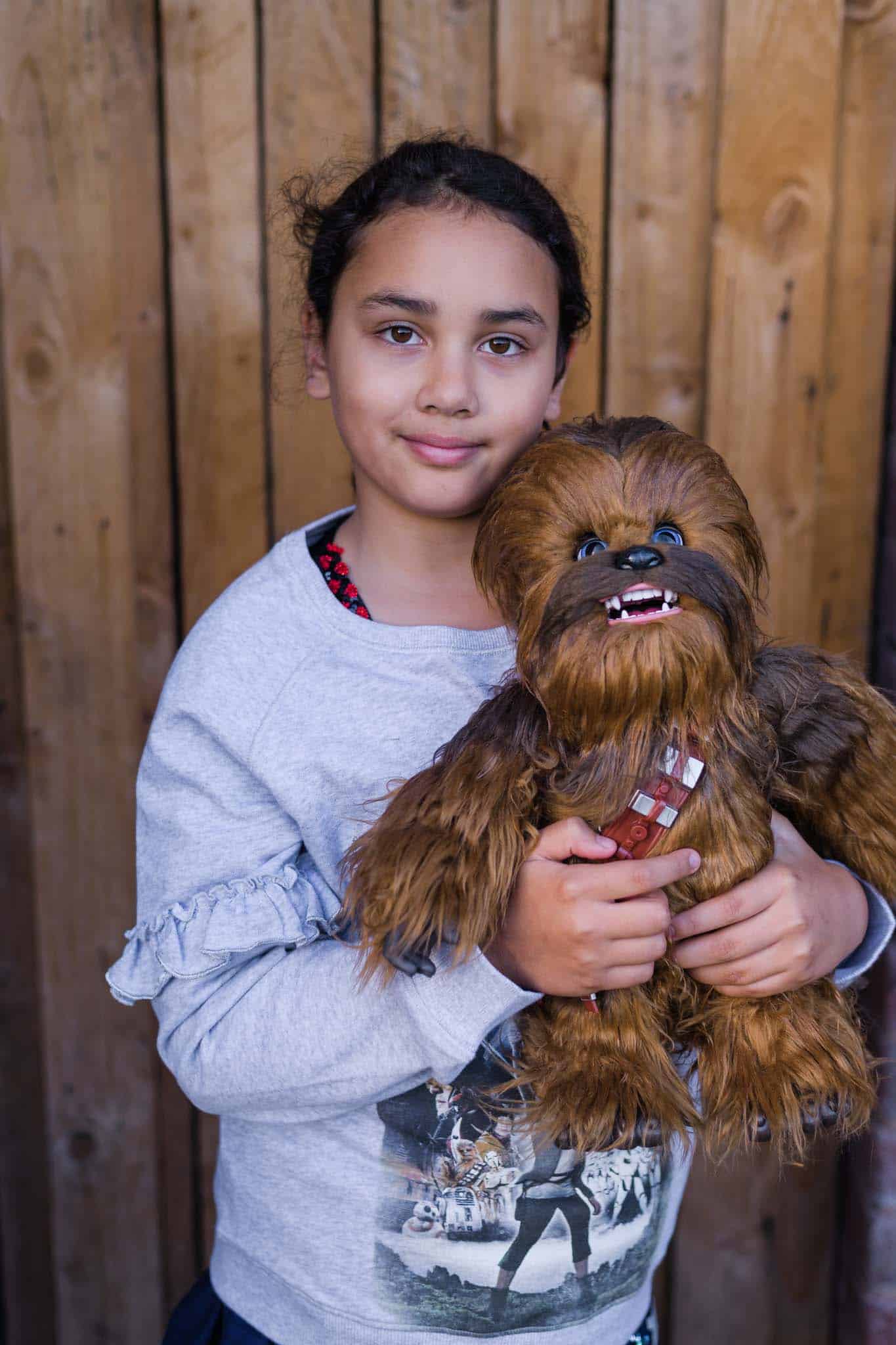 What We Love About This Chewbacca Interactive Toy
I really like the facial expressions of the Chewbacca toy has he laughs roars and snores. My daughter fell in love with her new Chewbacca friend. In fact she was over the moon to test him out and couldn't wait to show him to her friends.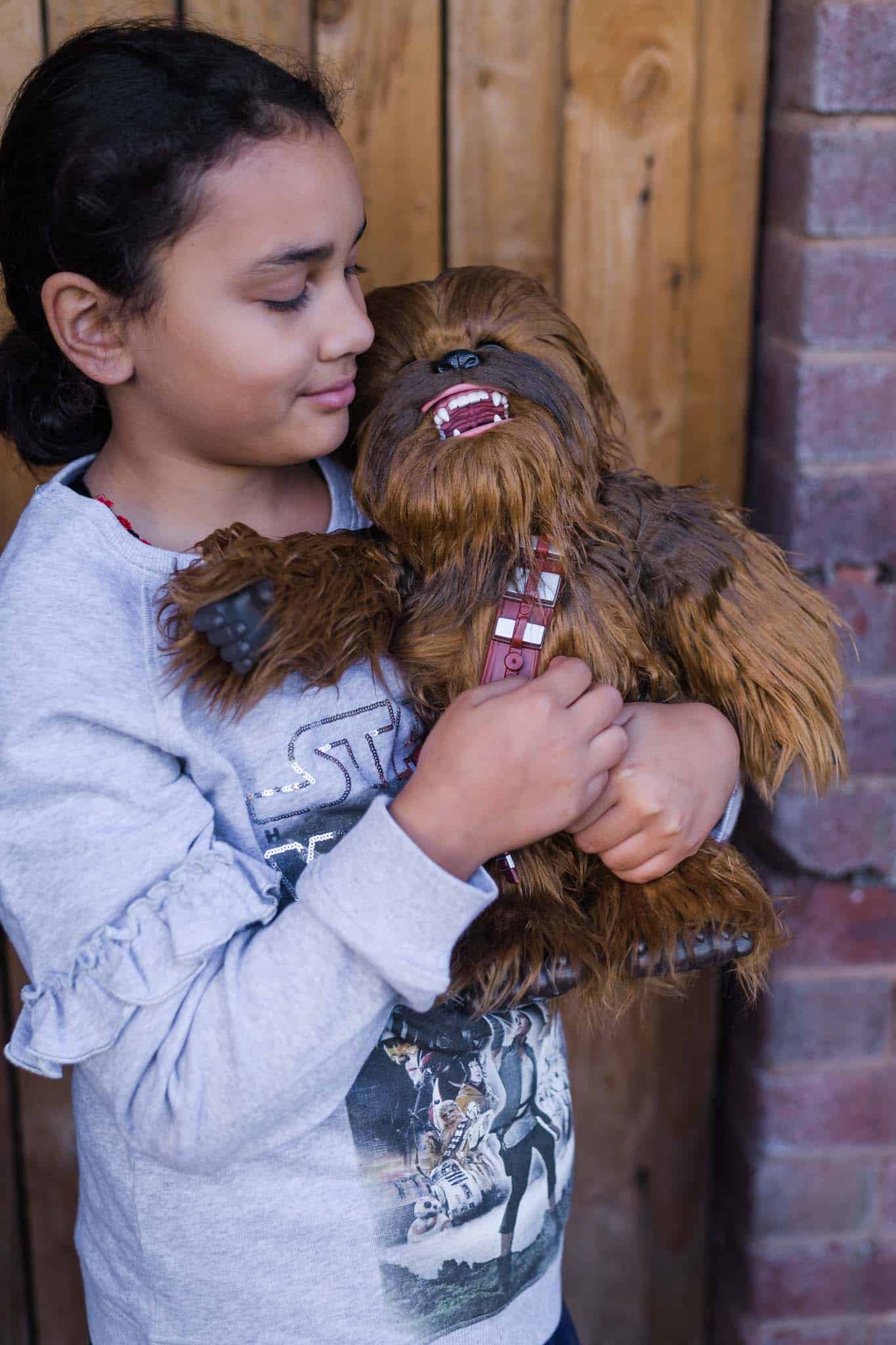 The Chewbacca Interactive Co-pilot comes with a bandolier with satchel is aimed for children over 4 years.
The Furreal chewbacca plush retails for £124.
The toy requires 4 x 1.5v AA alkaline batteries, however he comes with demo batteries. This is a fantastic toy and one we love.
*We were gifted this toy as part of this review*
You may also enjoy the following Star Wars Toy Reviews:
Star Wars Han Solo Mighty Muggs Character
Star Wars Forces Of Destiny Extendable Staff