Whale Rock Painting Craft For Kids
I'm really loving painting at the moment. In fact my favourite thing to paint are rock stones and milk bottles. It is so fun and I really do love it.
I remember when I was a child how my Art teacher mocked me and made me feel that my cartoon style ocean creatures were rubbish.
I liked them but she really embarrassed me and for around 20 years I never drew again.
I decided to try again last year and rediscovered something I love, ocean creatures and cartoon style painting.
Today I have made a cute Whale stone. I hope you enjoy.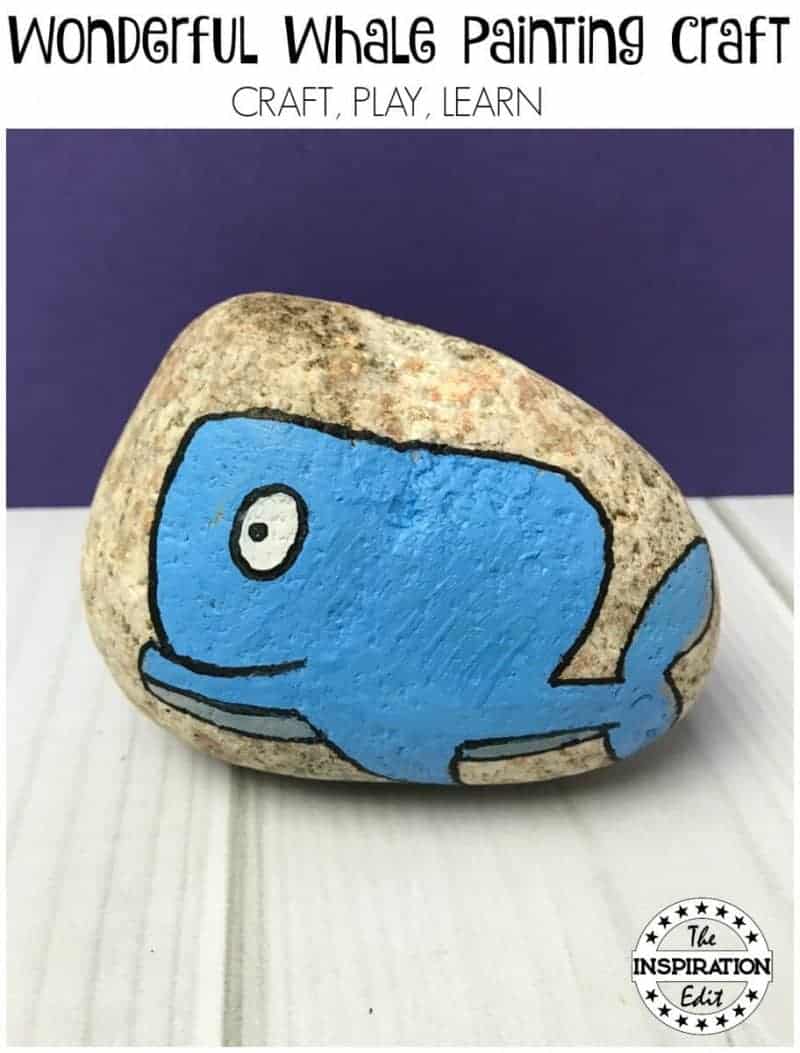 *I use affiliate links in this post. If you buy anything from my links I will earn a small commission*
What You Will Need For This Whale Craft
Uni-posca Paint Marker Pen – Medium Point – Set of 15 (PC-5M15C)

Melissa & Doug Sketch Pad 9

Uni-ball Posca Color Metallic Marking Pen – 1.0 mm – Set of 7

How To Paint A Whale On A Rock
To begin with I like to draw and plan my ocean creature on a sketch pad.
I find it much easier to plan and then redraw onto the stone once I know what my character will look like.
Once I had drawn my whale onto my stone, I coloured the whole whale in blue using a posca paint pen.
I then coloured in the white eyes, added detail using a thin black posca pen and added a little grey to the bottom of the whale and his tale. Painting can be so much fun and can be done at any age!
Enjoy!
Check Out More Rock Stones Here
Related Products
US Toy Lot of 12 Assorted Whale And Shark Toy Figure

The Snail and the Whale

I Whale Will Always Love You I Will 11 Ounces Funny Coffee Mug

Skip Hop Moby Bath Spout Cover Universal Fit, Blue

Whales: Children Book of Fun Facts & Amazing Photos on Animals in Nature – A Wonderful Whales Book for Kids aged 3-7

San-x Jinbesan Plush doll

Please Pin For Later