This rustic snowman ornament is super cute and easy to make. It will make a wonderful Christmas tree decoration or even do well as a homemade Christmas gift. I really do love this easy and simple snowman craft and I'm sure you will enjoy this step by step snowman tutorial too!
I always do dream of a white Christmas, however here in the UK we always seem to miss the snow at Christmas time and it tends to arrive in February if the snow does arrive at all.
My daughter loves snowmen but has not really had the opportunity to build one in about 5 years. I'm hoping this Christmas season we may have the chance to build a snowman and if not then creating snowman crafts will have to do.
Enjoy our snowman ornament tutorial. This rustic snowman look will look amazing in the home this year!
*I use affiliate links in this post. If you buy anything from my links I will earn a small commission*
Supplies Needed For This Wooden Snowman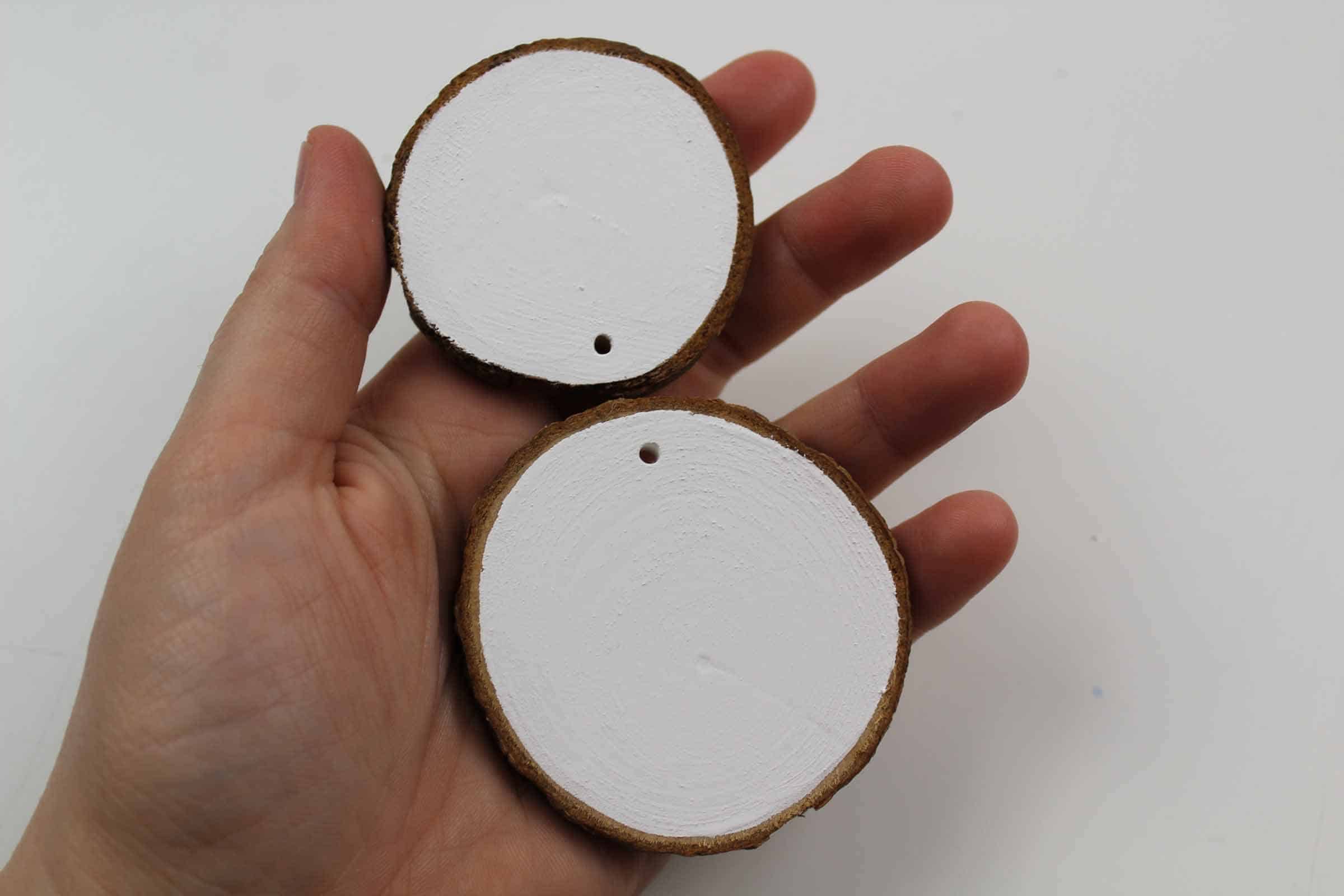 How To Make A Rustic Snowman Craft
Begin your snowman craft by painting a large and smaller wooden slice. To create a rustic effect, paint the outside of slice white leaving the wooden edge clear.
Once the wooden slices are dry, add two black eyes, cut out and glue a carrot nose and glue to your snowman's face.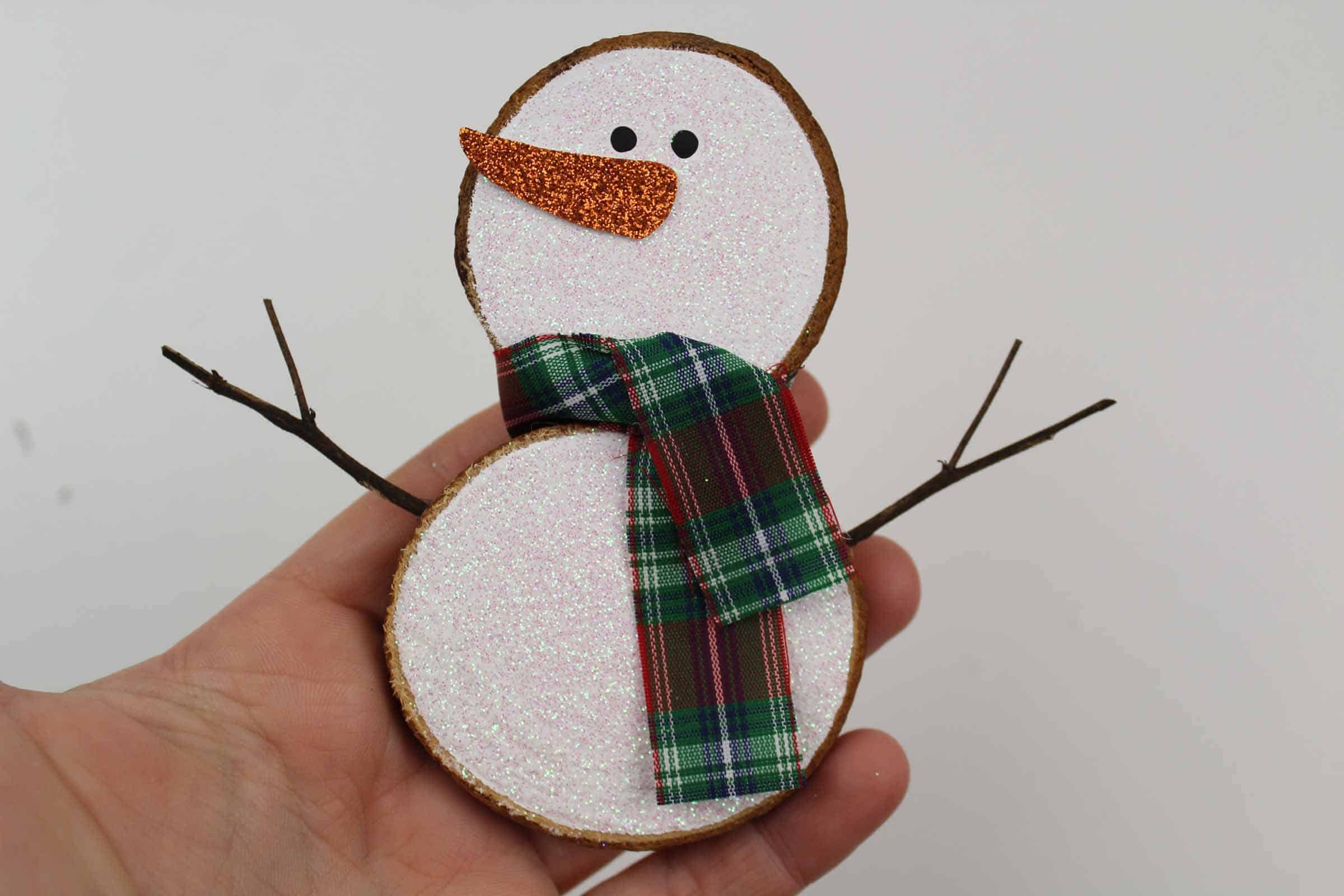 Use your glue gun to join the two wooden slices together to form the body of the snowman. Then glue on the twigs for arms and finally add a piece of tartan ribbon as a scarf. Gluing this down is optional.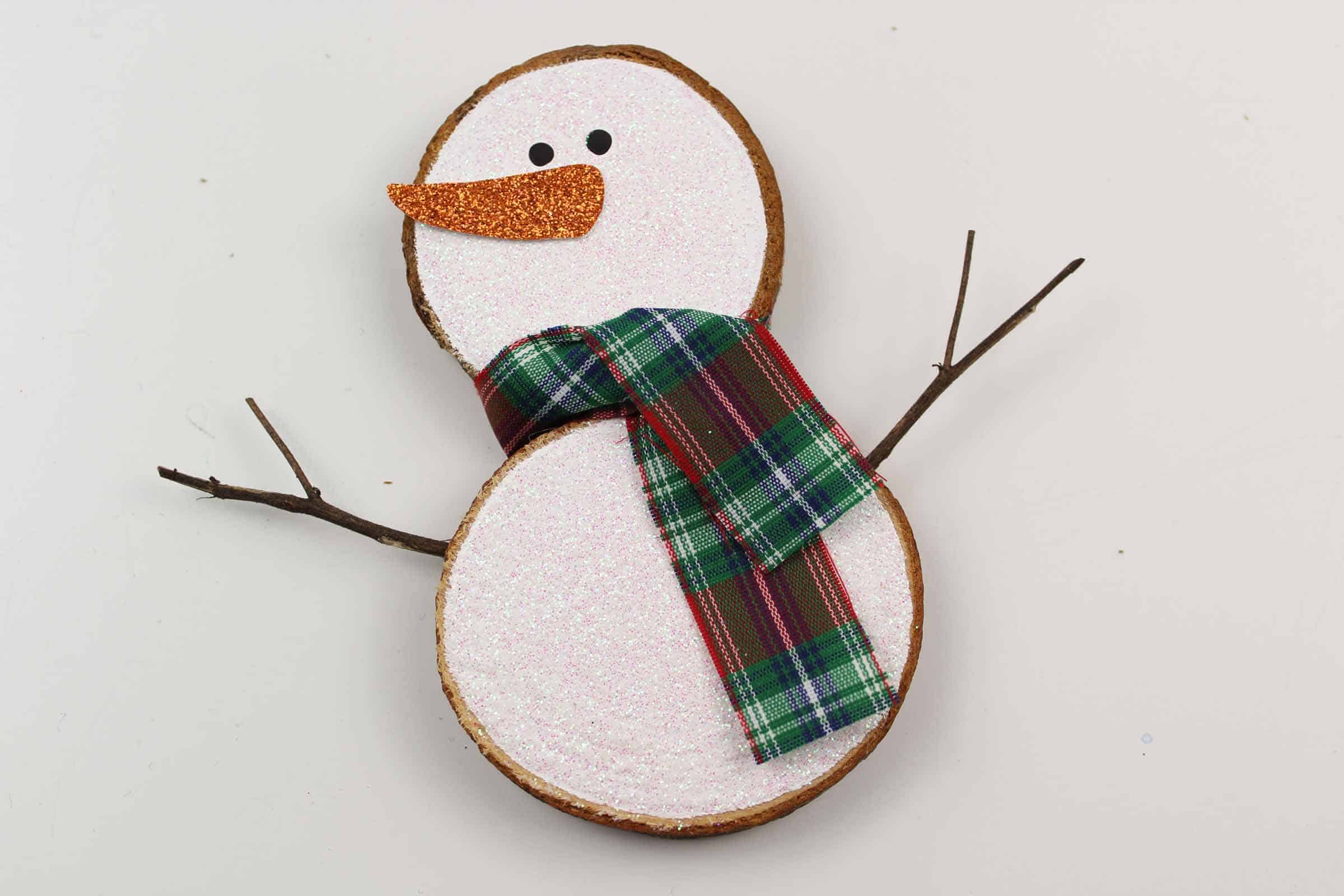 The final step for making this Snowman ornament and Christmas decoration is to glue hessian string to create a hanger. Then you can hang your snowman ornament to your Christmas tree.
Enjoy!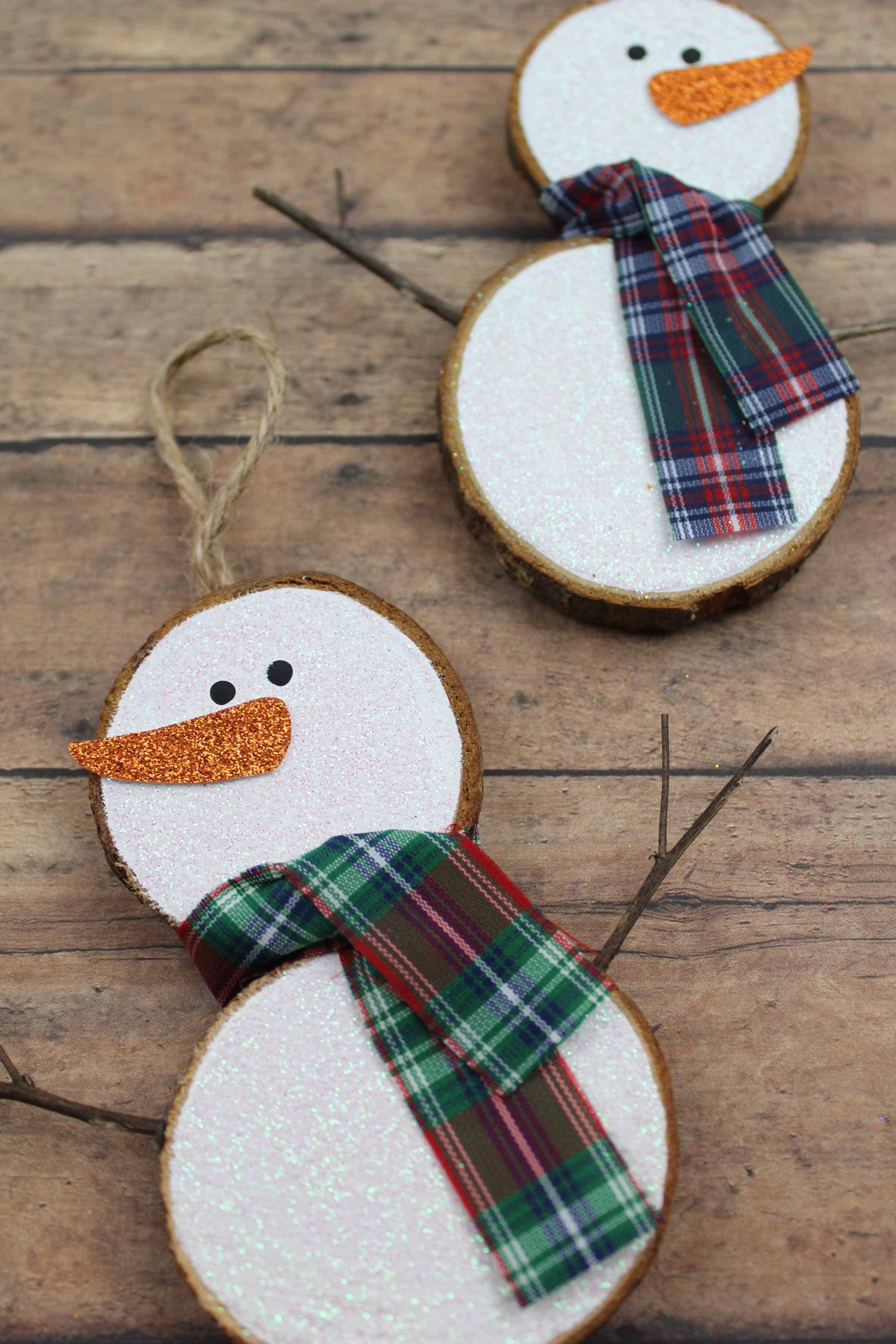 More Snowman Crafts You Will Love!