Today on The Inspiration Edit I am sharing this fantastic Star Wars Bauble craft idea which is both fun and easy to make.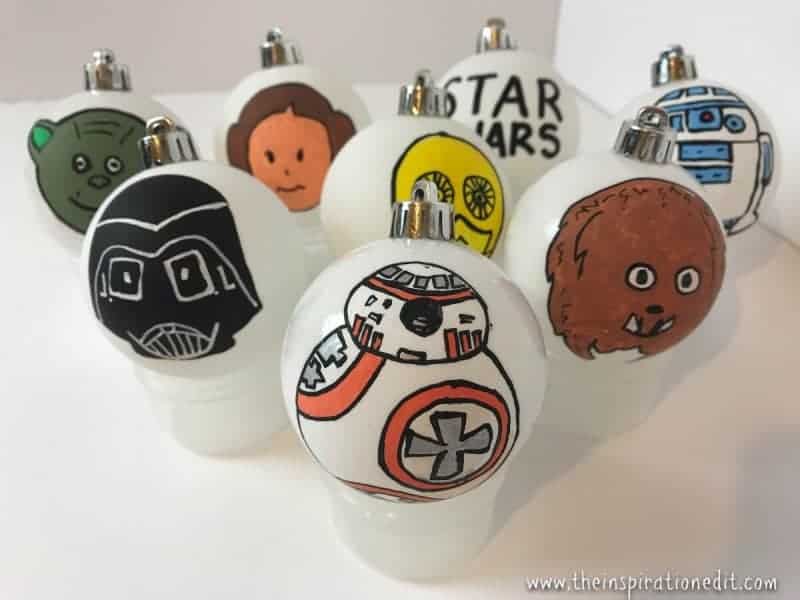 *I use affiliate links in this post. If you buy anything from my links I will earn a small commission*
Star Wars Bauble Craft For Kids
After Christmas the baubles at the Supermarket were marked down to 50 pence and so I bought a few boxes so I could try painting them in a few different styles.
This is a fun craft that you could do with kids in the classroom or at home and there are so many fantastic ways to decorate a bauble. It's a great activity to try out.
As my family loves Star Wars and have recently watched Star Wars The Last Jedi. I thought it would be fun to try painting some Star Wars characters on the baubles. It's something I've never tried before.
I decided to try and paint the following Star Wars Characters, Darth Vader, BB8, R2D2, Princess Leia, Yoda, C3P0 and Wookie.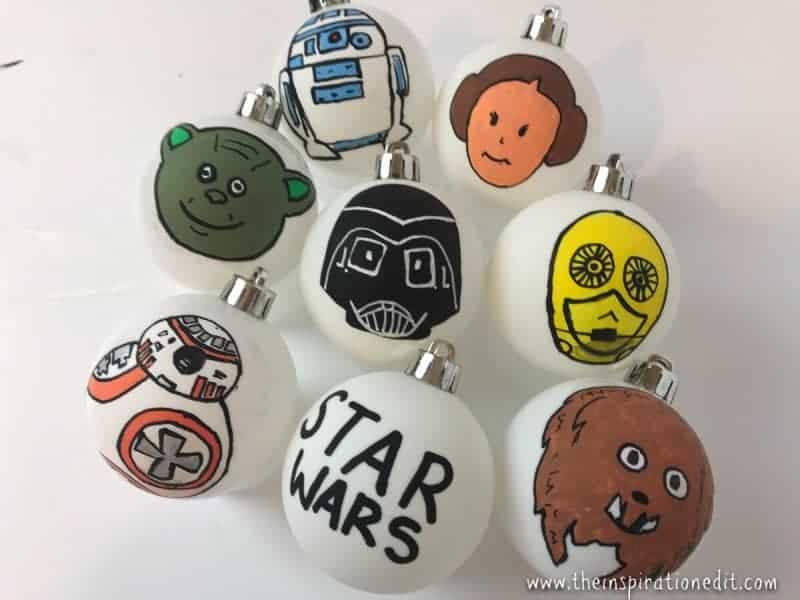 I painted the Baubles using Posca paint pens and chalkola pens and then painted the baubles in three stages.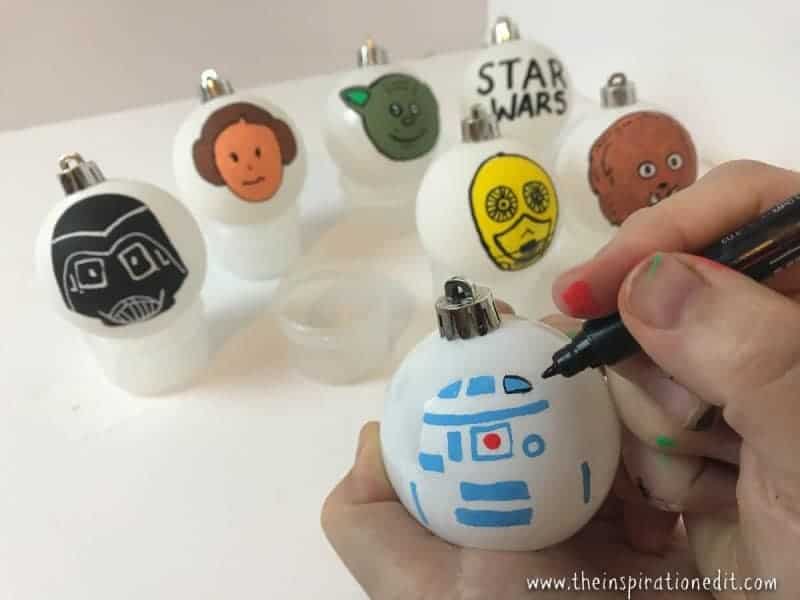 The first stage I painted the main colours of the Star Wars characters.
I then added the details to the baubles and finally outlined the characters using a black posca pen.
I love that this project was simple and budget friendly.
Although I outlined most characters with black, I used a white posca pen for Darth Vader.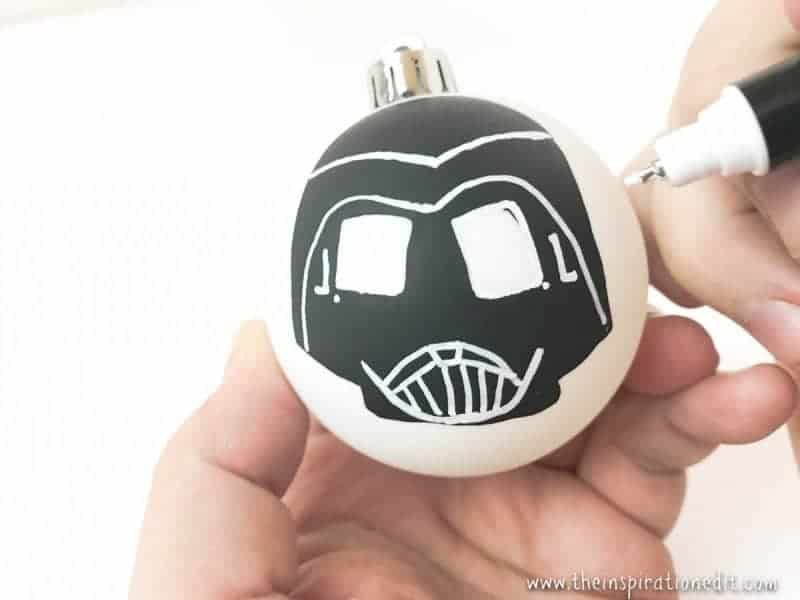 This Star Wars Bauble project went really well.
I was pleased with the end result and look forward to painting more baubles in the future.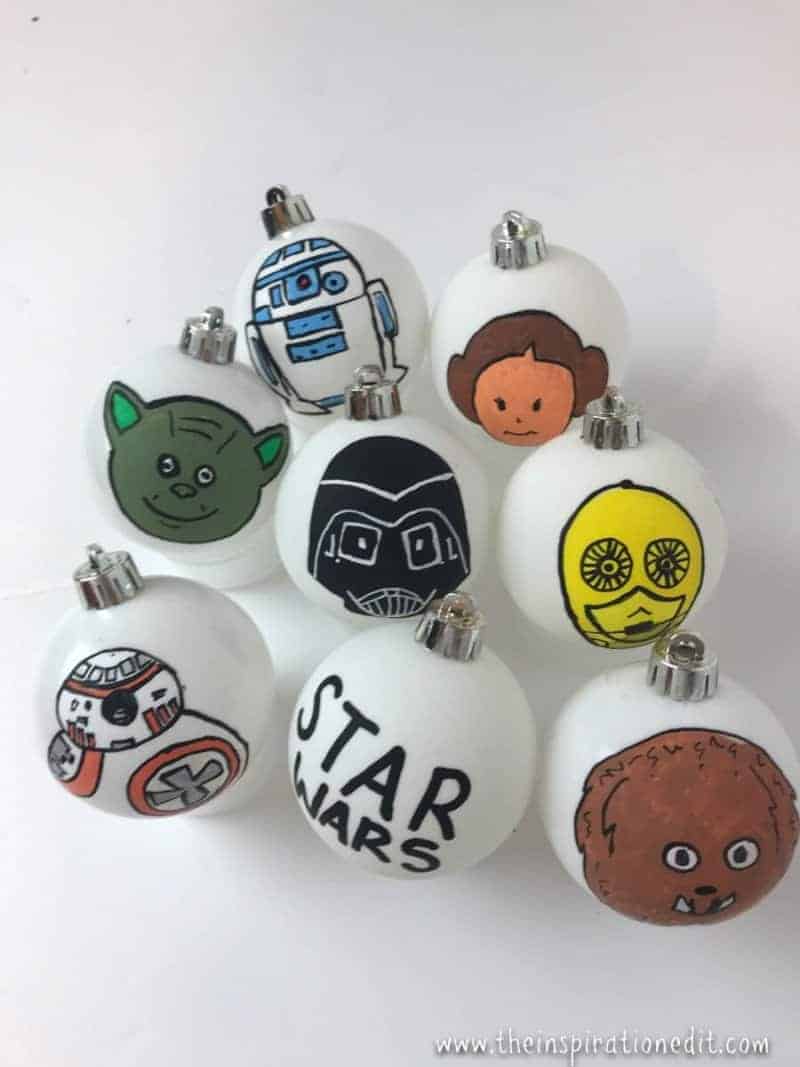 Which Star Wars bauble character do you like best? I think I like BB8.
I'd love to hear your suggestions for what to paint next. Angela x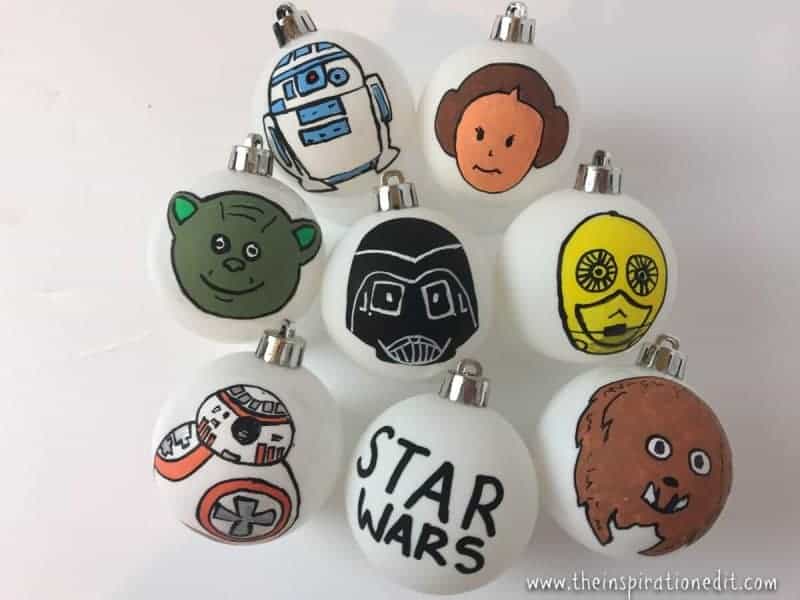 Related Products
Uni-posca Paint Marker Pen – Extra Fine Point – Set of 12 (PC-1M12C)
Liquitex BASICS Acrylic Paint 8.45-oz tube, Titanium White
Xubox Pointed-Round Paintbrush Set, 10 Pieces Round Pointed Tip Nylon Hair Artist Detail Paint Brushes Set for Fine Detailing & Art Painting, Acrylic Watercolor Oil, Nail Art, Miniature Painting, Blue
Please Pin Me