This poppy flower pencil topper idea is a great poppy craft using felt.
Are you looking for a flower pencil topper or poppy flower template? If so look no further!
Making poppies is something I grew up doing. In fact we always celebrate poppy day and visit the memorials of those who died for us on the poppy fields back during the great world wars.
Wearing and making a red poppy flower is an important part of remembering those who died fighting for our freedom. This poppy flower is a great pencil topper but could also be made into a badge to be pinned and worn on Remembrance Sunday!
*I use affiliate links in this post. If you buy anything from my links I will earn a small commission*
Supplies Needed For This Poppy Craft Pencil Topper
Felt fabric

Pencil

Scissors

Needle and tread

Hot glue gun and glue stick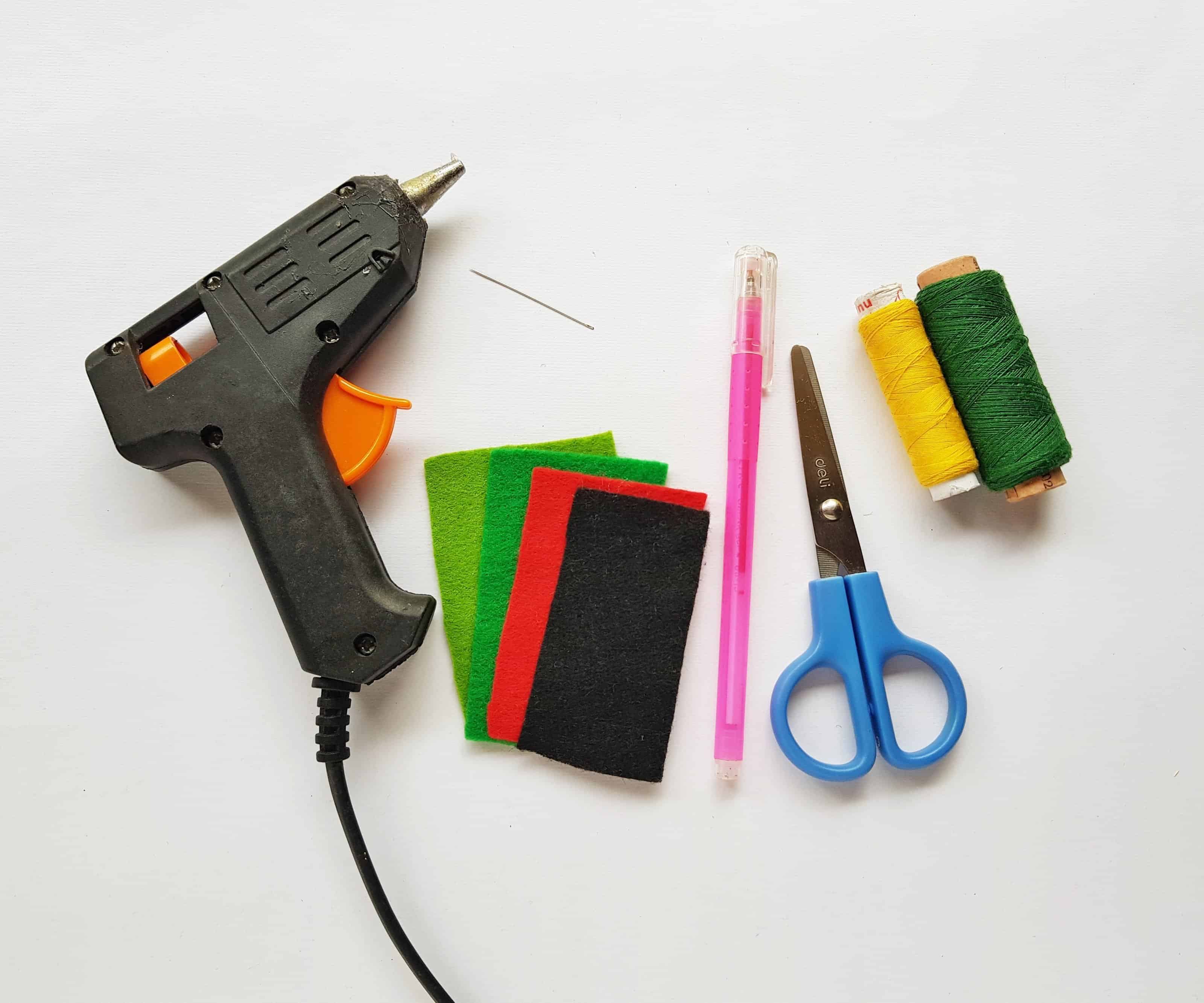 How To Make A Flower Pencil Topper
Step -1:
Print out the red poppy flower template patterns and cut the parts out.
Trace the patterns on felt fabrics and cut out the traced patterns using scissors.
The template includes 3 sets of patterns of 3 different sizes, choose any size you want.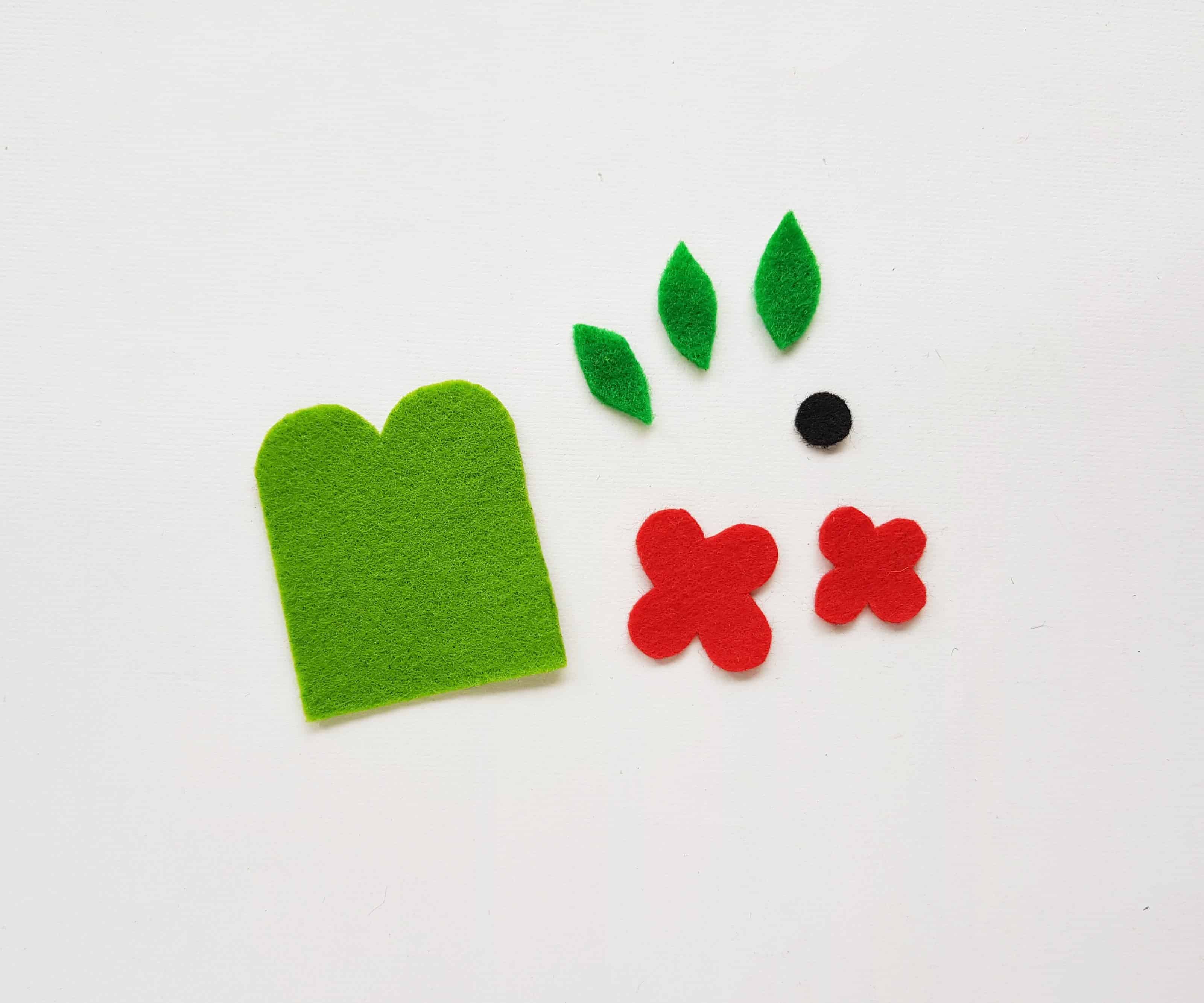 Step -2:
Take the flower patterns. Place the small flower pattern on the top of the big flower pattern and then place the small round shape on the center of e small flower pattern.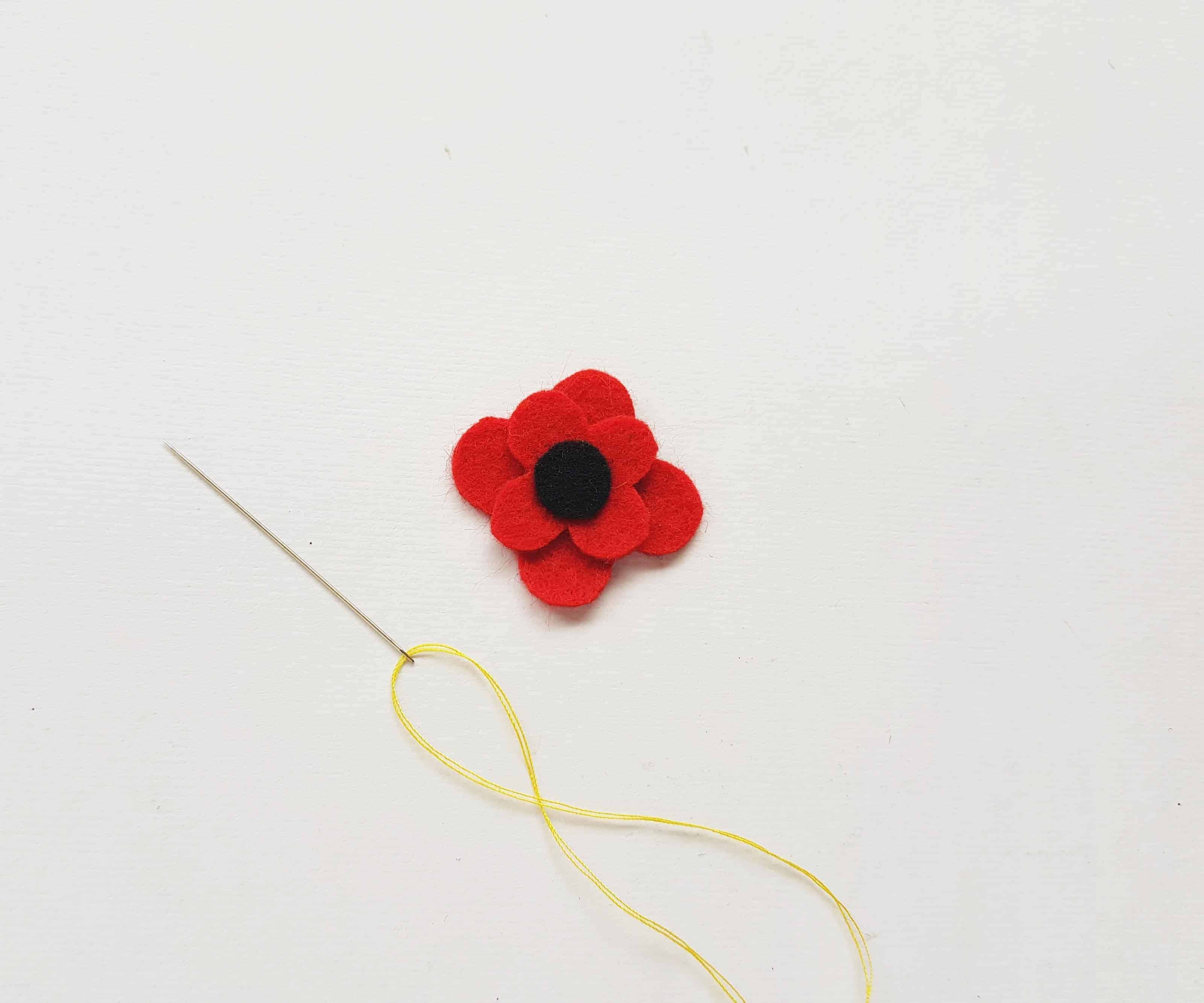 Step – 3:
Hold all 3 patterns together and flip them to the back side. Place the 3 leaf patterns on the back side of the flower arrangement.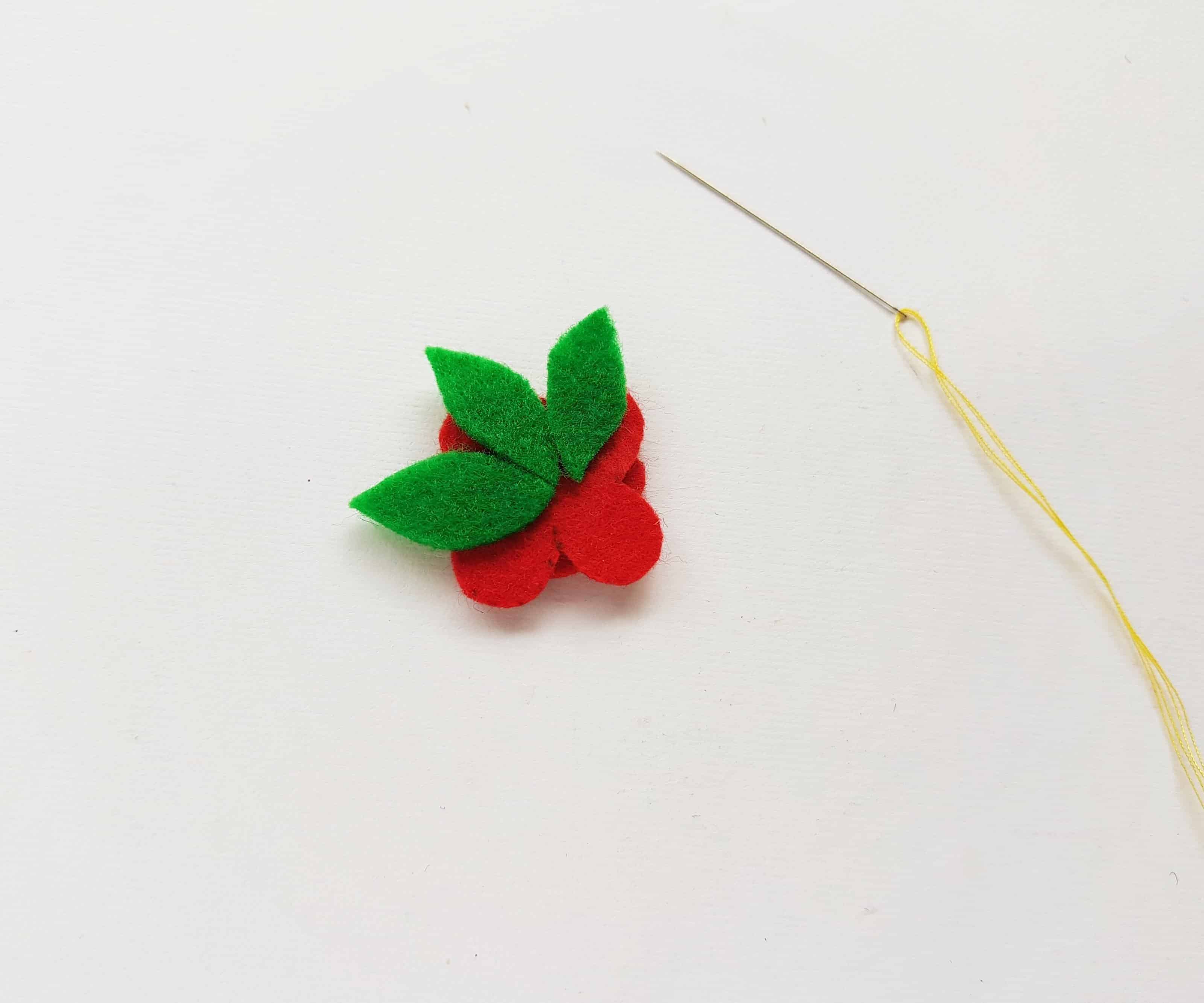 Step – 4:
Stitch the leaves with the flower on the back side, while keeping in mind to stitch the small round center piece with the flower as well.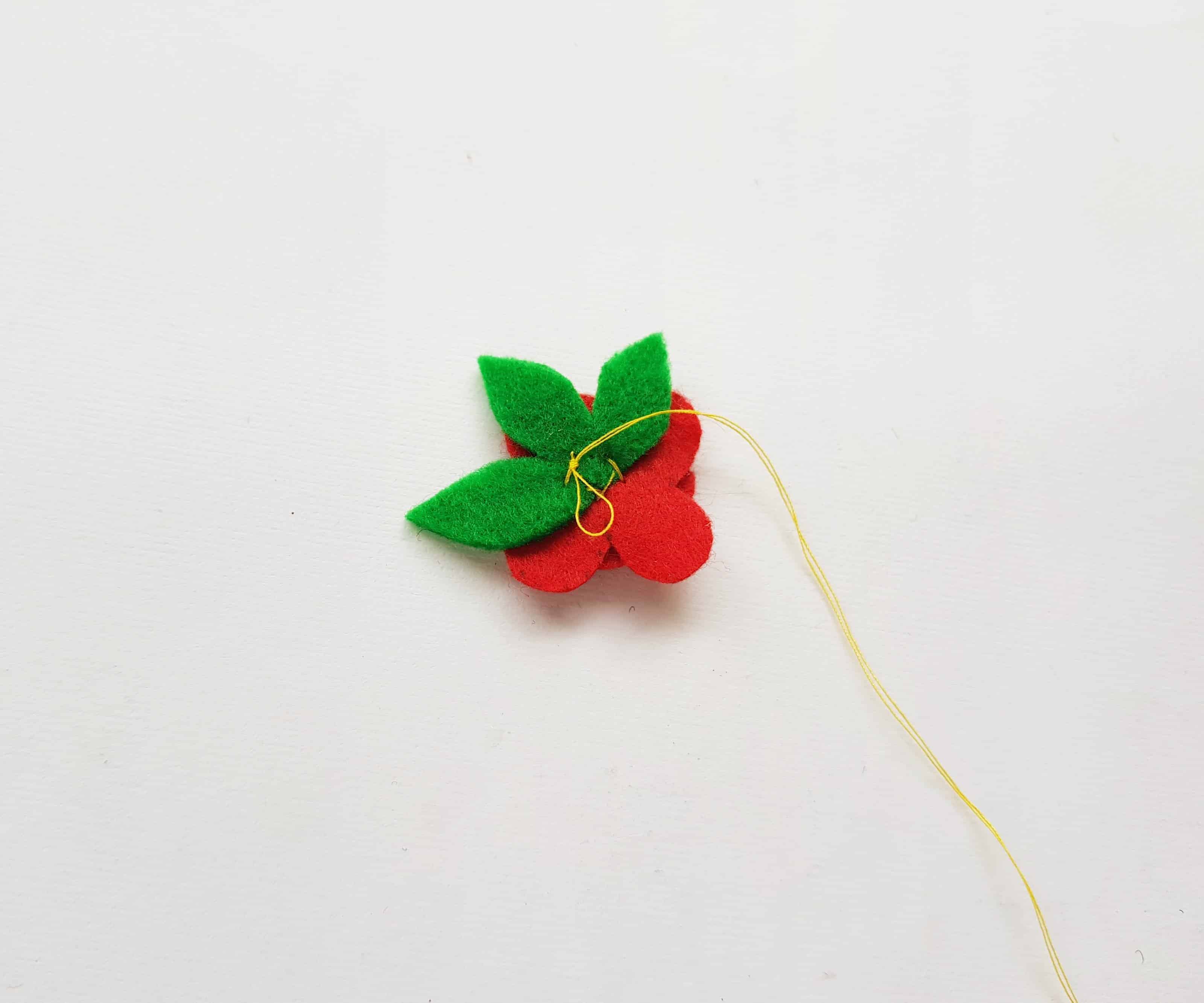 Step – 5:
I did a double cross stitch to stitch all 6 patterns together (3 leaves, the flowers and the round shape).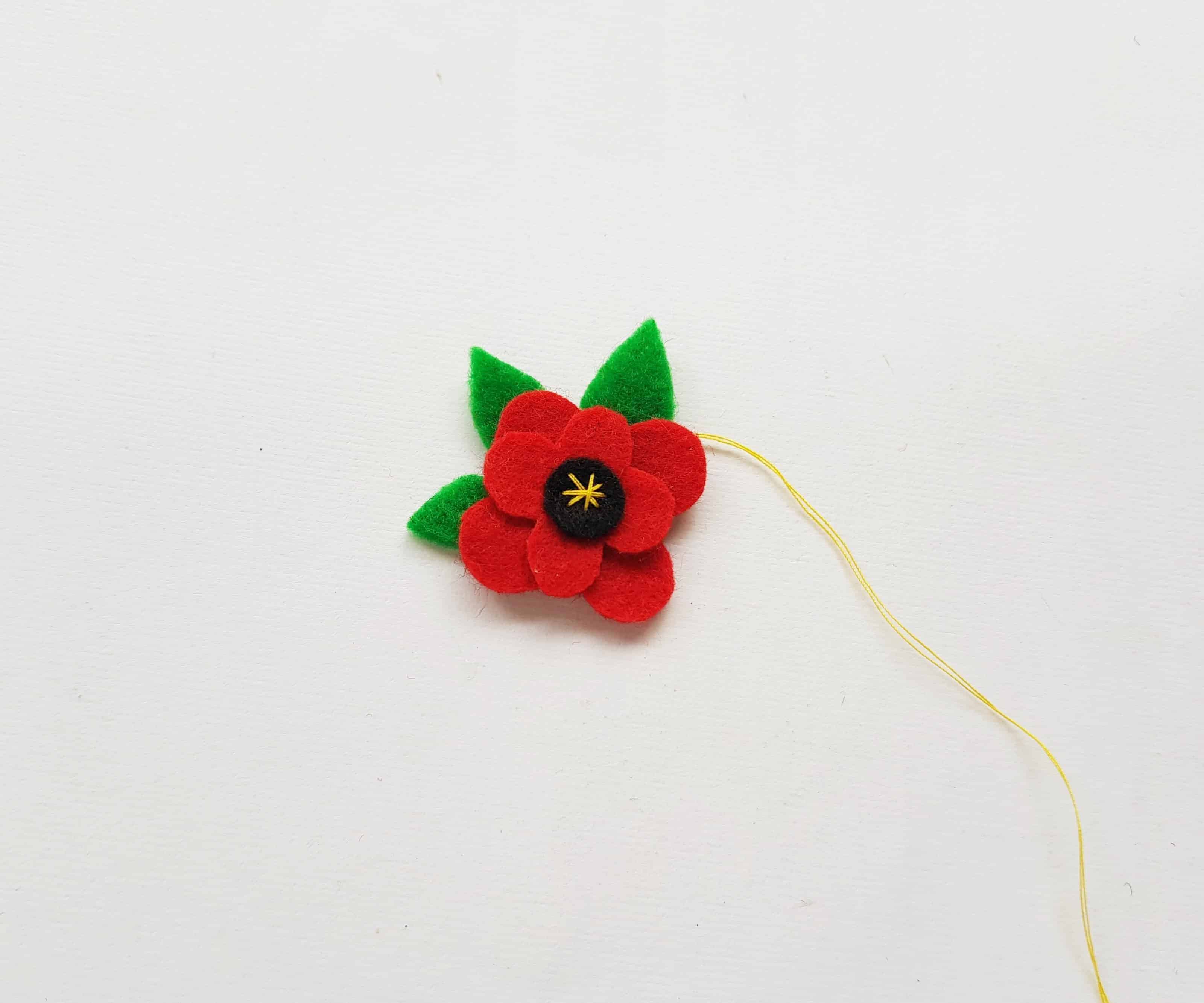 Step – 6:
Now take the pen topper base cutout and prepare needle and thread.
Step – 7:
Fold the pen topper cutout into half lengthwise. Start to stitch from the bottom side.
Step – 8:
You can do running stitch or flat blanket stitch around the open side to close it.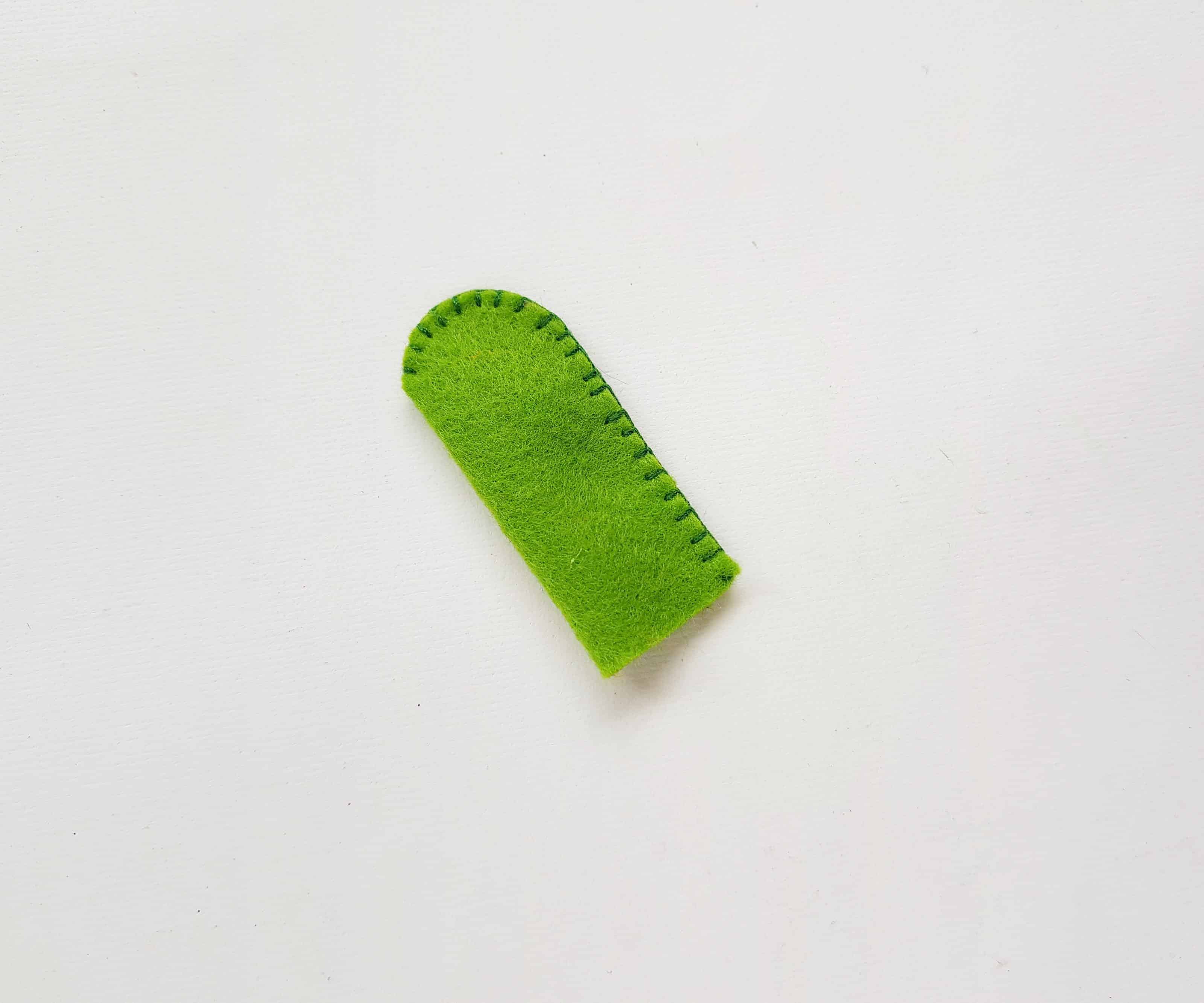 Step – 9:
The pen topper and the felt flower are ready. Prepare the hot glue gun to attach the felt flower on the poppy craft pen topper.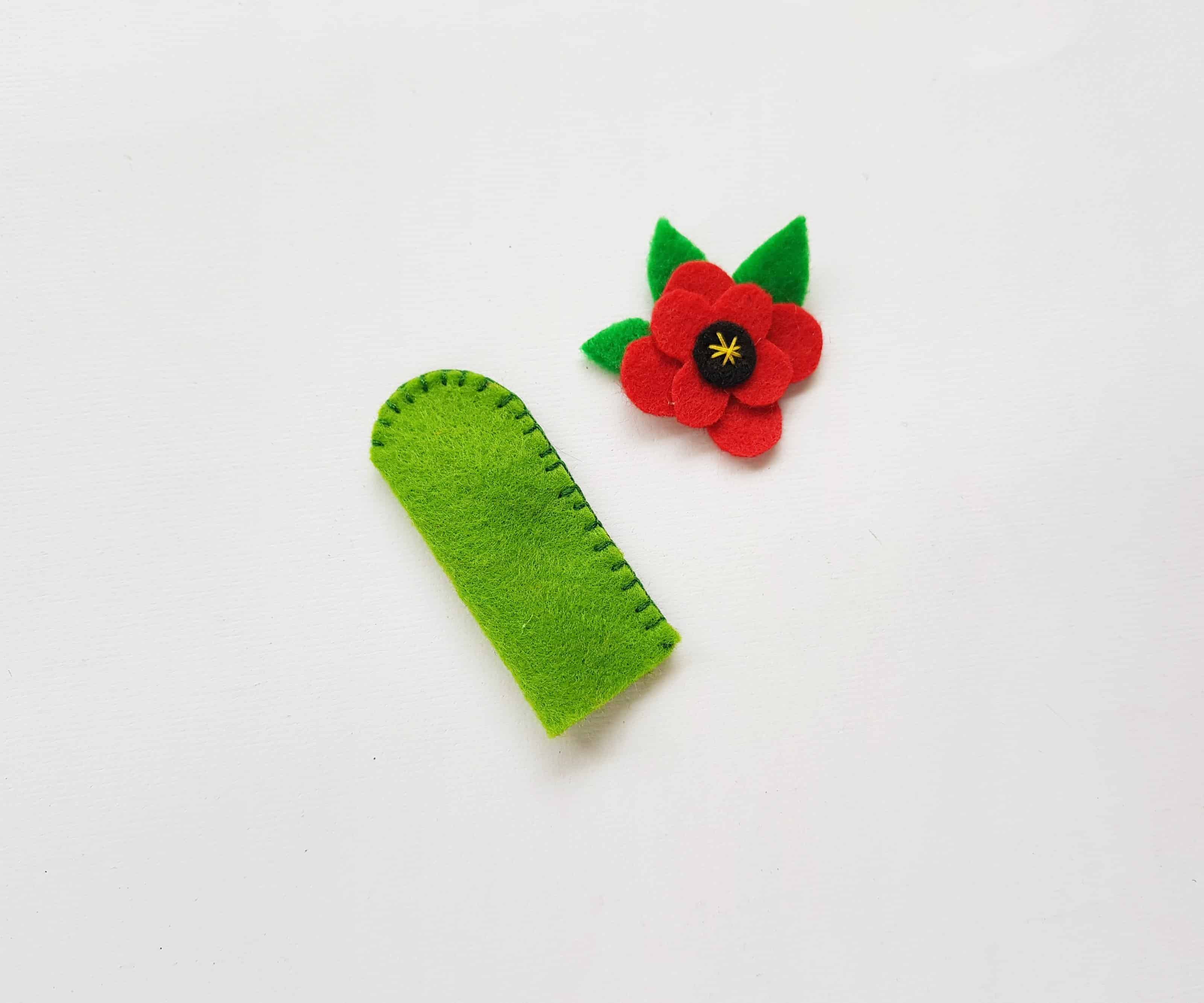 Step – 10:
Use hot glue to attach the felt flower on the top closed end of the felt topper.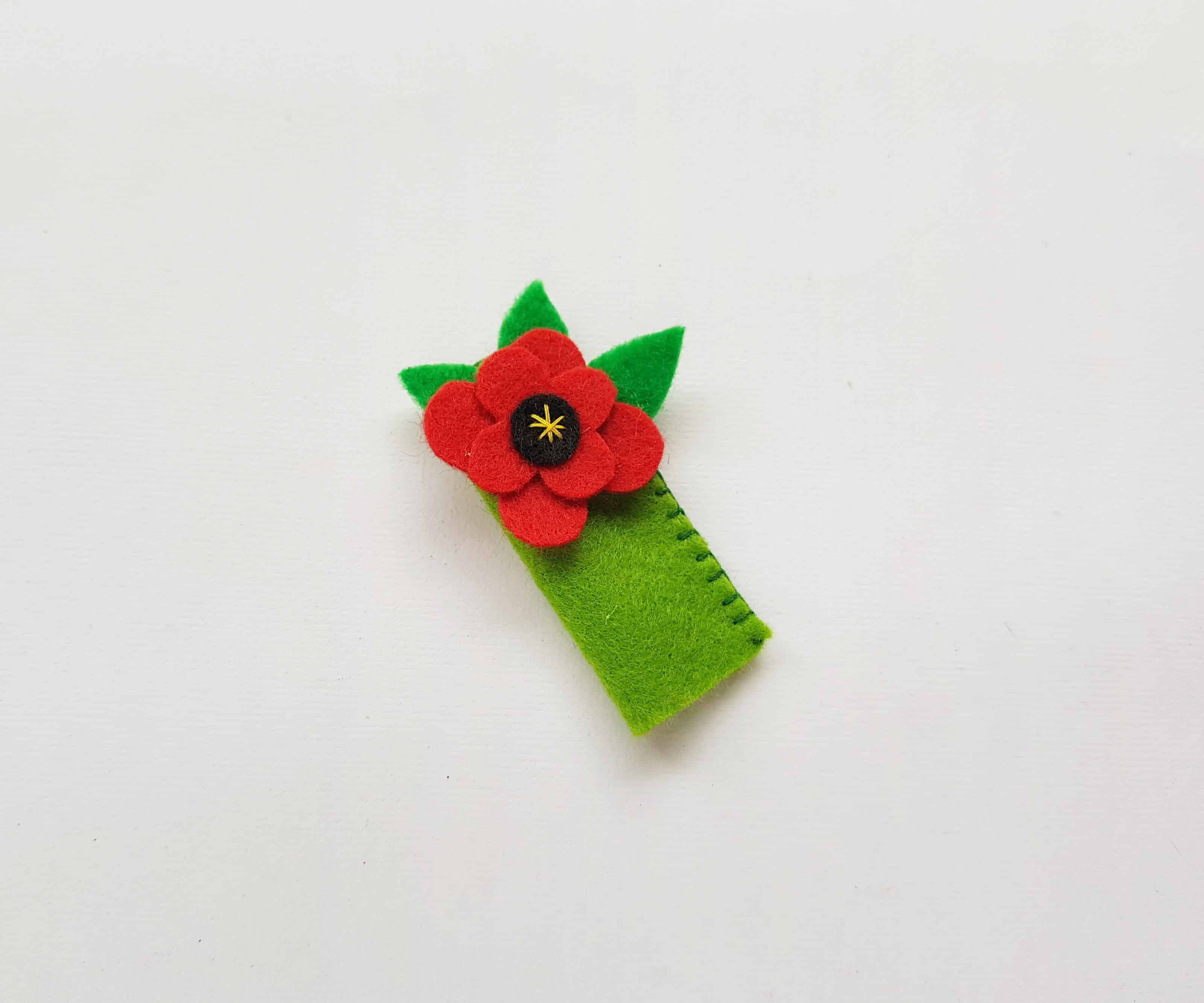 Your poppy craft is now complete. You can make different flowers for your pencil toppers. It's simple easy and fun to do!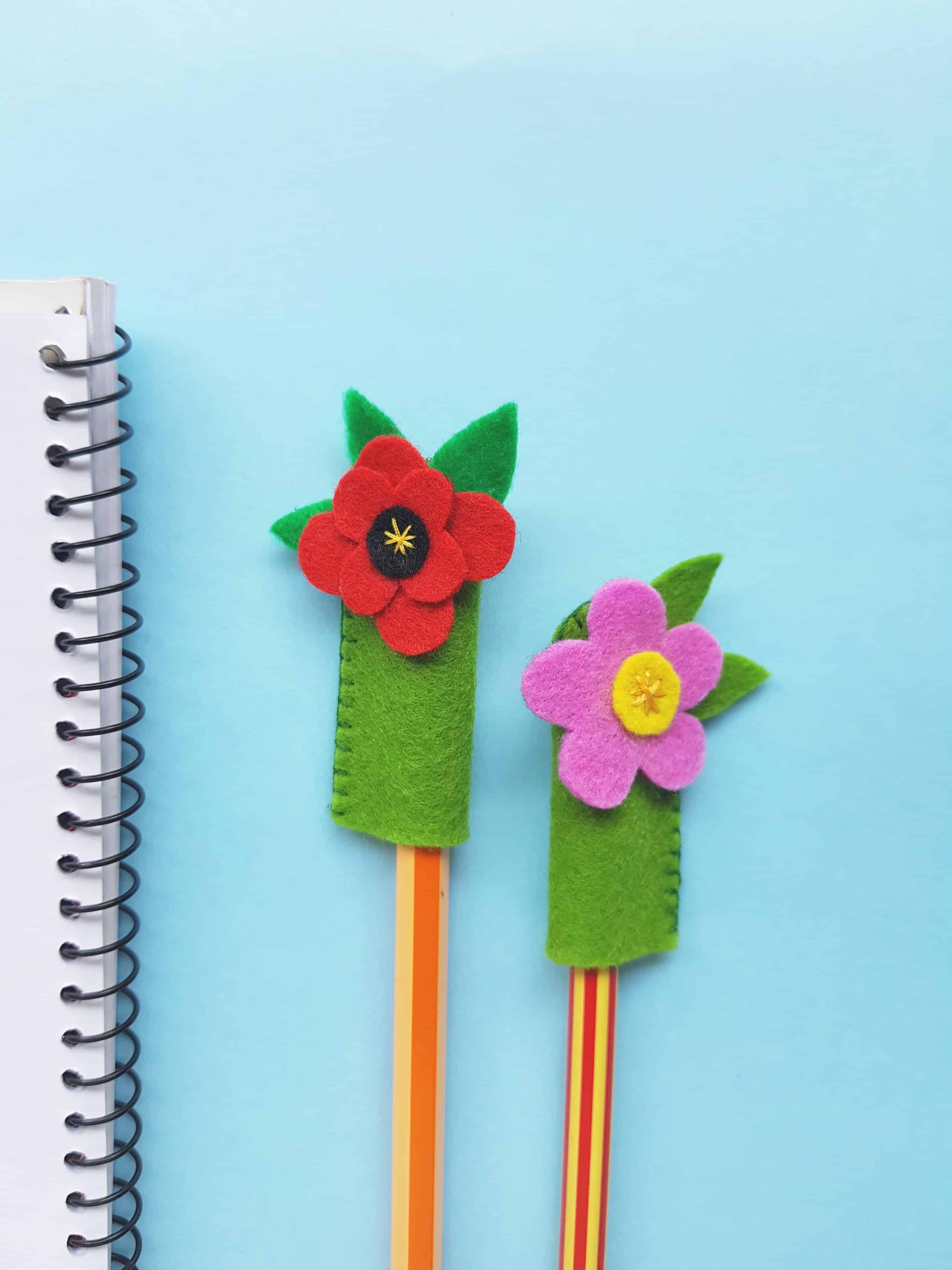 Download your Free flower template
You may also enjoy our Paper Poppy Flower Tutorial! It's super cute and a great activity to celebrate what those did for us during the great world wars!
These are great artificial poppy flowers but work just as well as buying one from the store! If not better!
Please pin this fantastic poppy flower felt craft