If you're looking for a playdough craft perfect for fall, you won't want to miss out on this autumn sensory activity! Not only will your child love creating their own "branches" but they'll also get to have fun doing so!
Once fall hits, the leaves start turning colors and the air just has a different feel. This is probably one of the best playdough recipes for fall there is because it allows your little one to create their own beautiful fall trees!
If you like this fun activity, make certain to check out this Galaxy Jar STEM Activity For Kids as well!

Playdough Craft Perfect for Fall
You'll be amazed at how real this playdough activity looks! Toddlers and preschoolers are certain to have a blast making their own branches and leaves.
Let them go outside and pick their own beautiful real leaves to add to their branches as well. And if you have enough playdough, they can possibly create their own fall tree!
Supplies needed for this playdough activity:

Directions to make this fall craft for kids:
Take a nature walk with your kids. Invite them to pick a handful of leaves.
Mix orange, blue and yellow play doh together to form the grayish doh for your tree trunk.
Tear the gray doh into two sections, with being larger than the other.
Roll the biggest section into the shape of a tree trunk.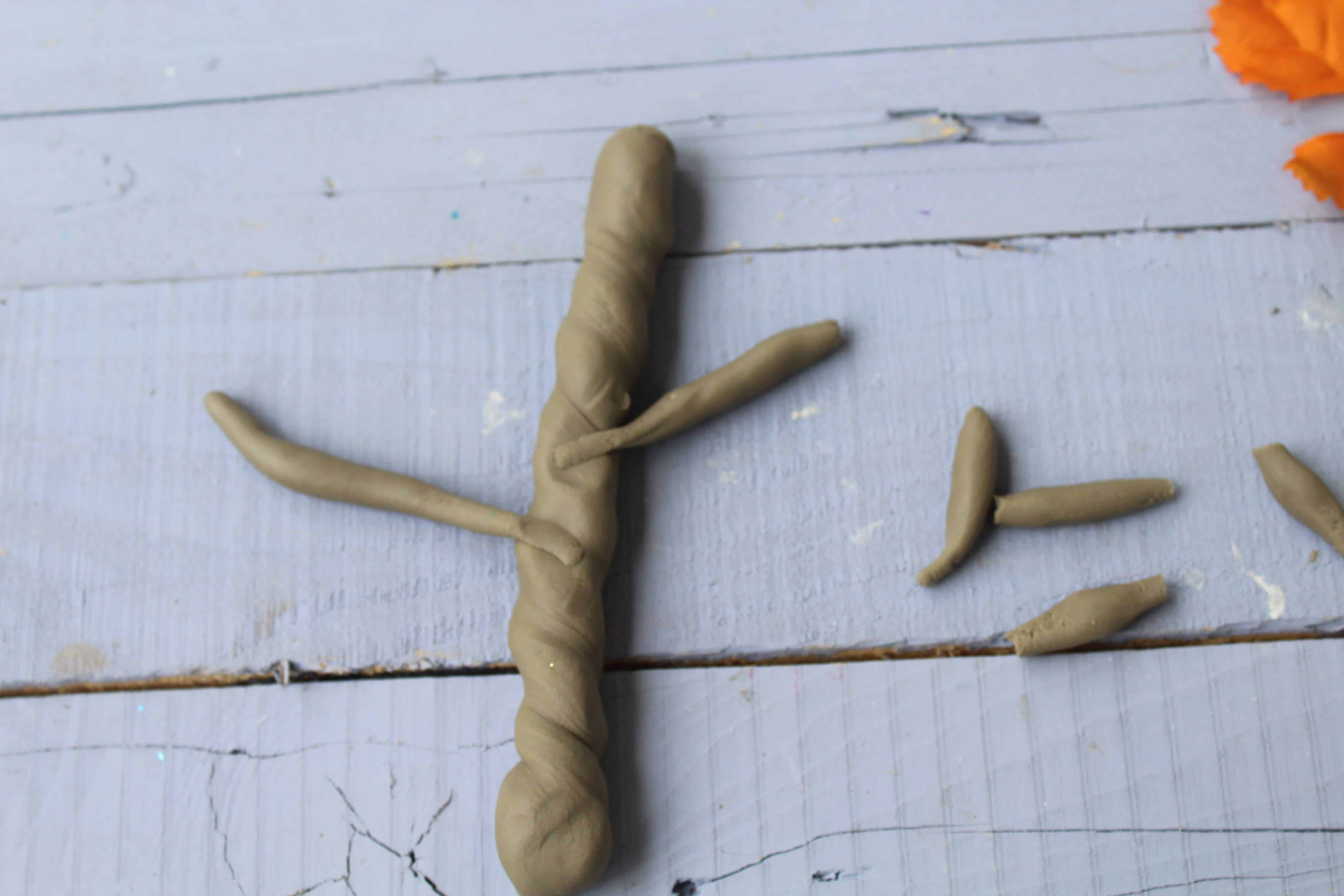 Begin tearing off bits of the remaining doh.
Form several branches and attach them to the tree trunk.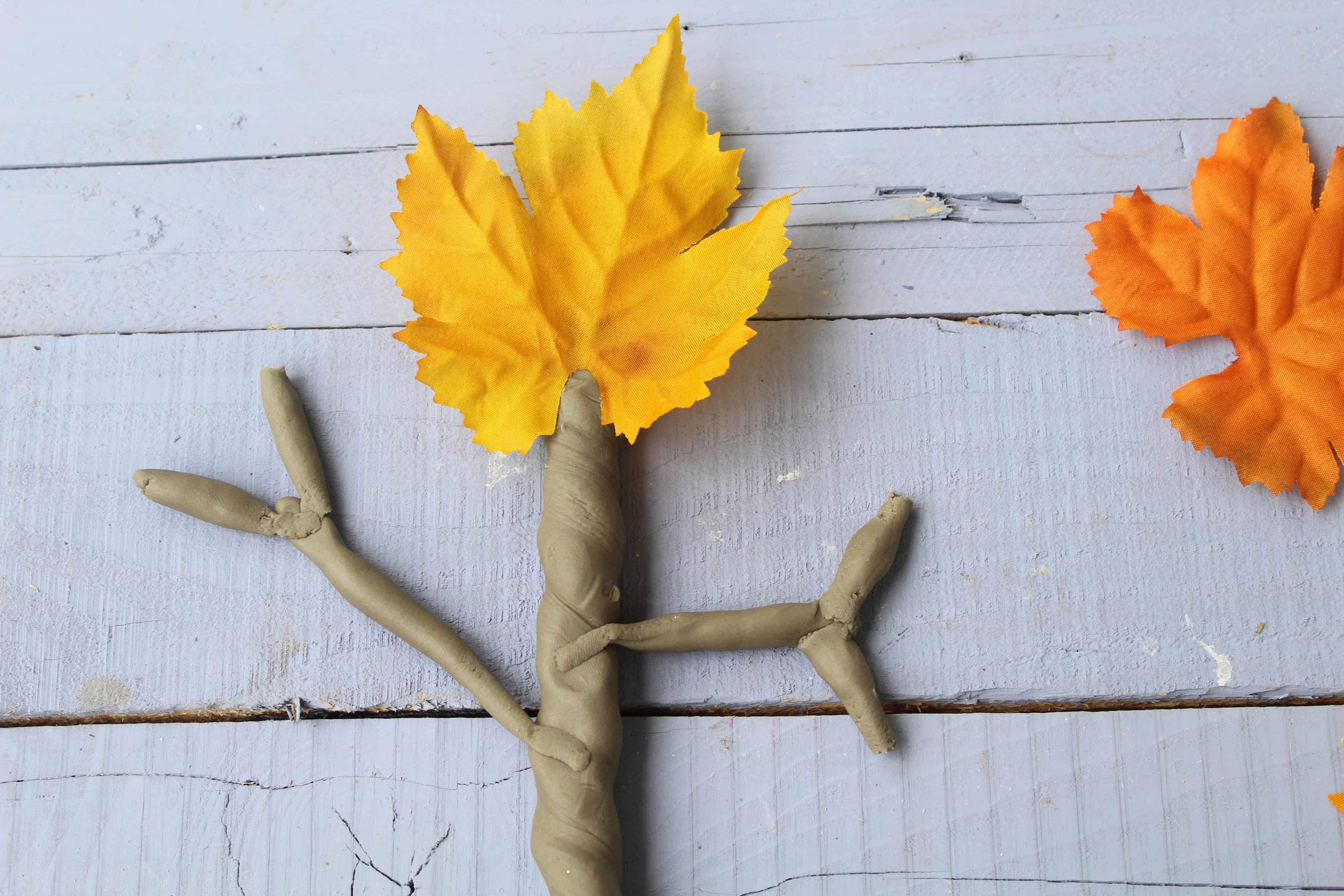 As you can see, I did two bigger branches, with 2 forked sections on each limb.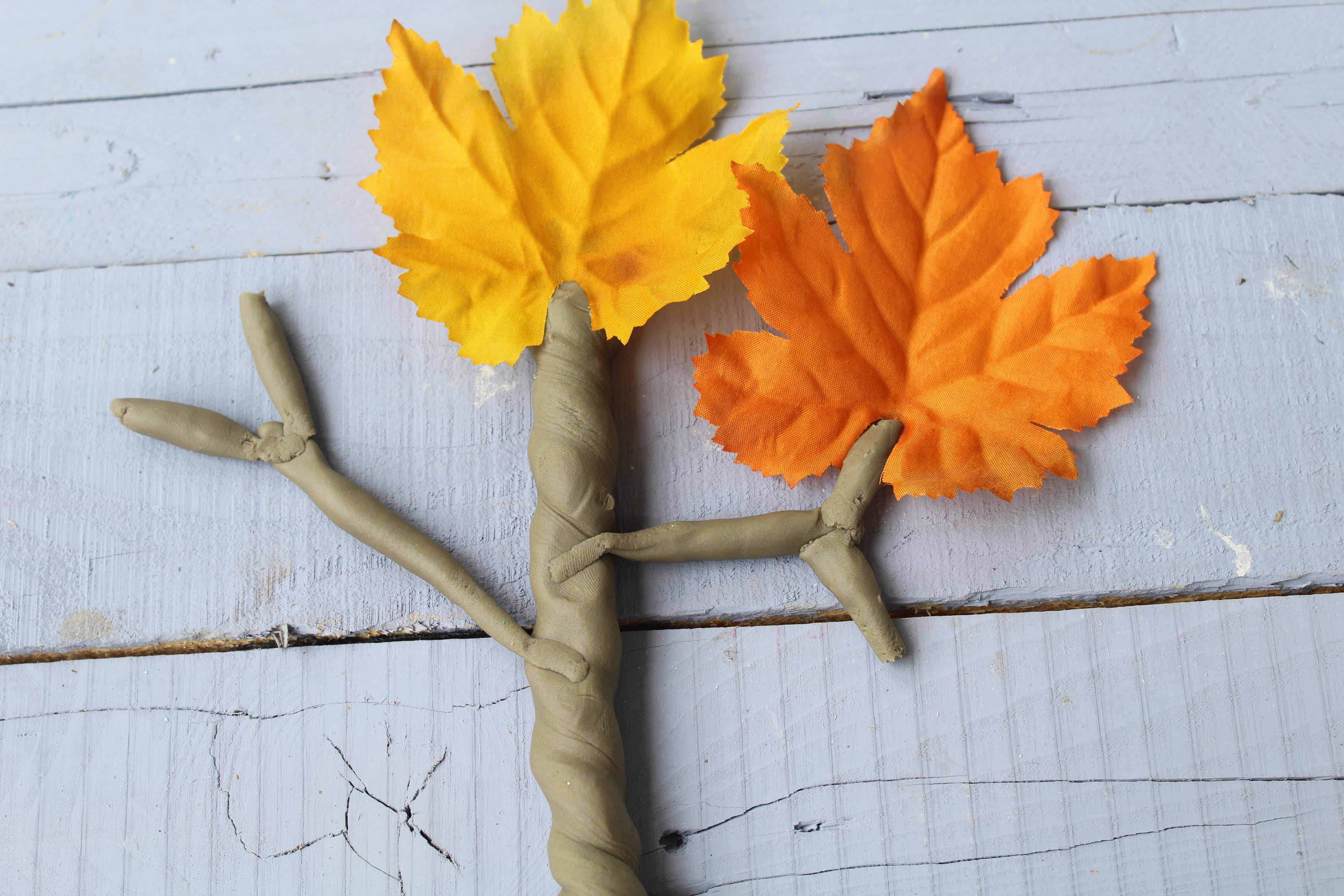 Invite your child to attach the leaves they gathered to the branches of the tree.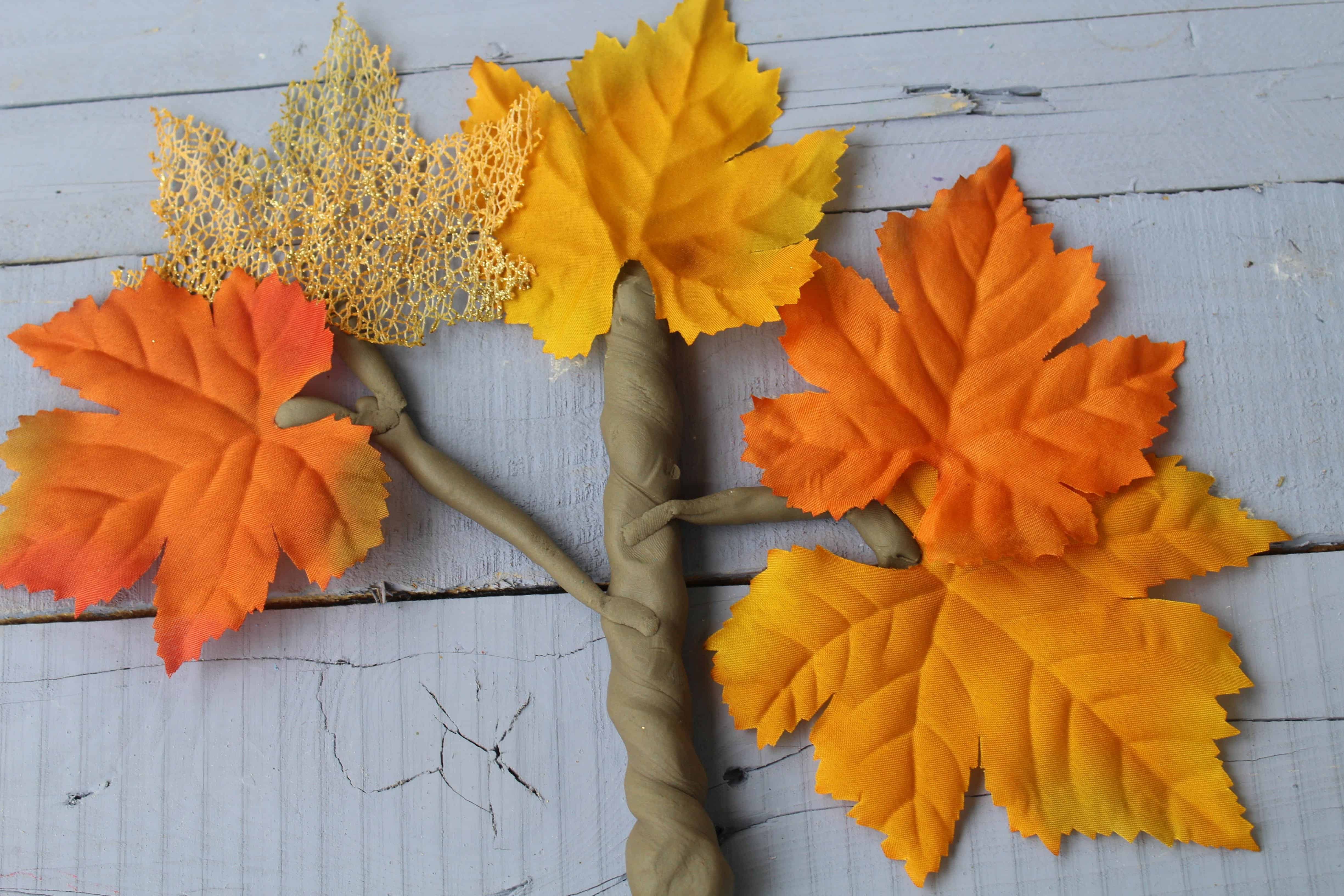 See how much fun this craft can be? Incorporate learning and nature into your daily activity and see how much fun it can be!
If you like this playdough activity for toddlers, you'll love these as well:
Please pin this fantastic idea. Pinning supports my blog and will allow me to share more great ideas!