This handprint art space rocket craft is a fantastic preschool activity!
If you're looking for a fun handprint canvas idea then look no further. We have this super fun rocket craft activity for preschool or kindergarten kids and it's one easy preschool art idea the children will love!
This space rocket craft idea uses very few supplies and is a great way to get the kids using their senses, hands and imaginations to create their very own space rocket art.
I love how simple and easy this fun kids craft is and encourage you to check out more fantastic handprint craft ideas here on The Inspiration Edit.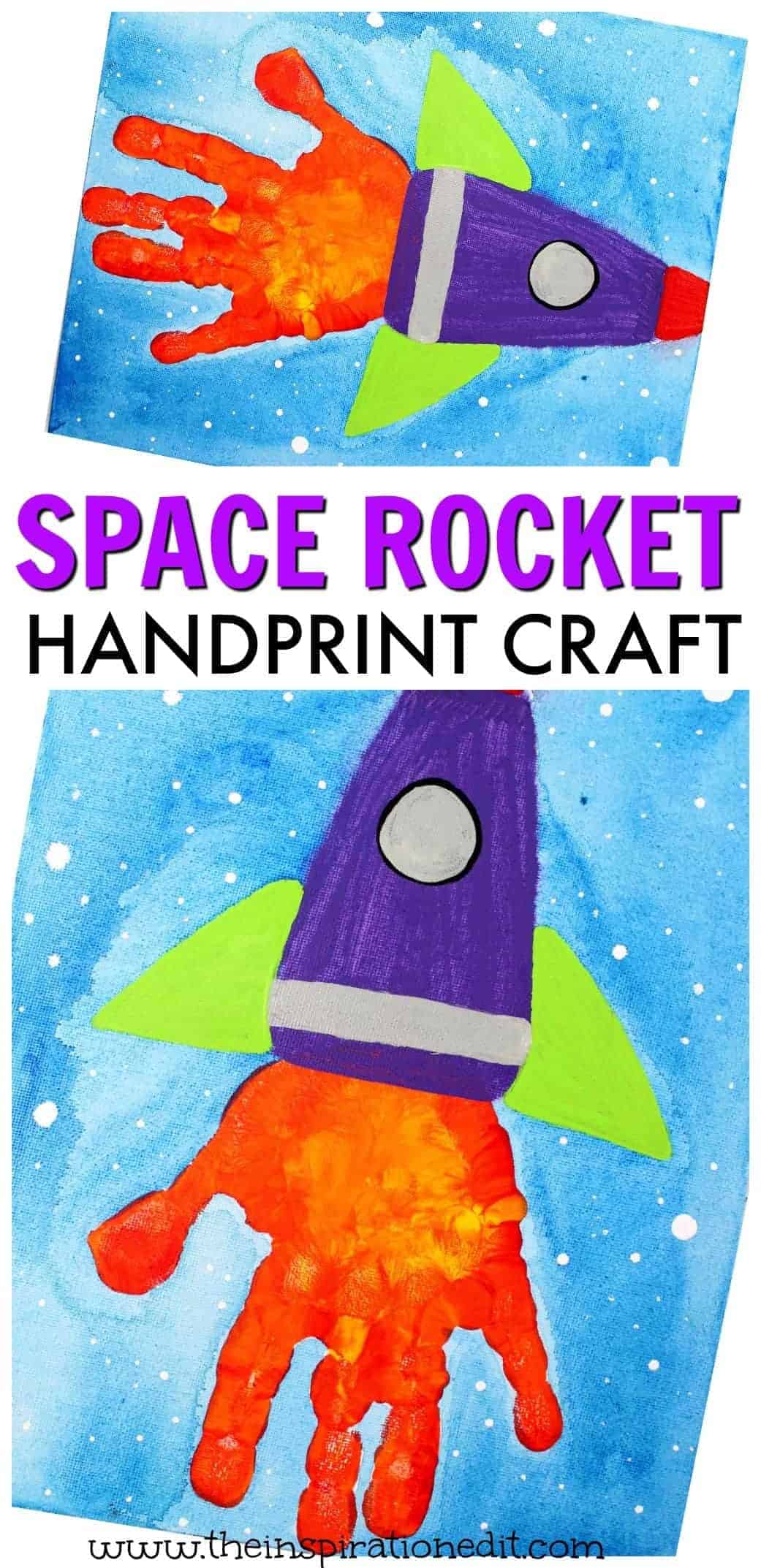 *I use affiliate links in this post. If you buy anything from my links I will earn a small commission*
What You Will Need For This Easy Space Craft
Canvas
Paint brush
Painting Apron (optional)
Paint, Blue, Red, yellow, Green, Purple, Grey, Black, White
How To Make Your Handprint Art Space Rocket Canvas
Begin by painting the background of your canvas blue.
I love creativity and although these colours are a guide, your child can choose other colours if they choose.
Set aside to dry.
Once the canvas is dry, cover your child's hand in red paint. Then add bits of yellow and mix on the hand.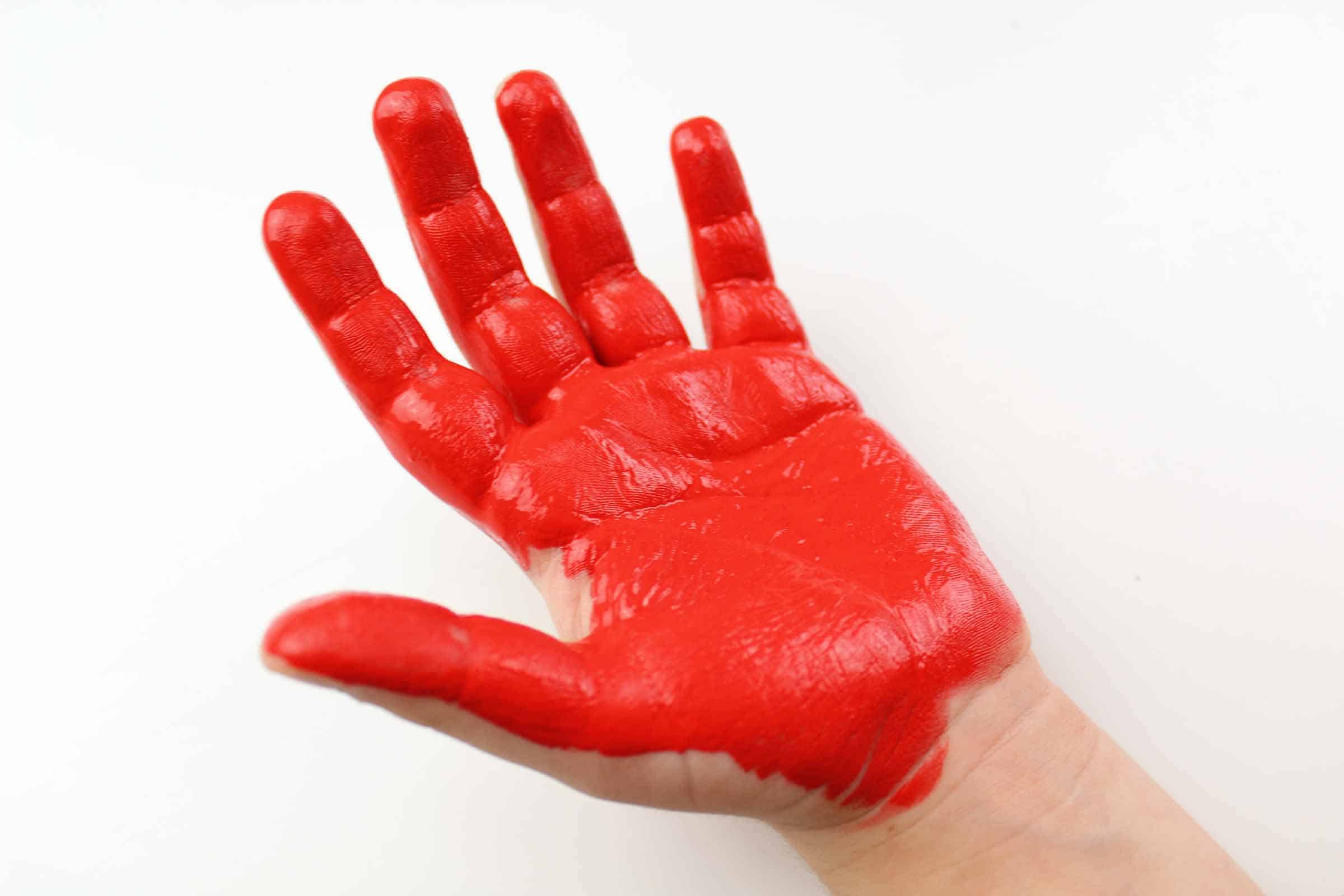 Create a handprint on the bottom half of the canvas.
The handprint will be the fire from the space shuttle.
Next use your paintbrush to paint the top end of the rocket. Add purple for the body, green wings and a red nose.
Once the painting is dry, add extra detail to customise your own rocket.
Enjoy this fun preschool craft. I know the kids will love it and it is a great idea for a galaxy or space themed unit study project.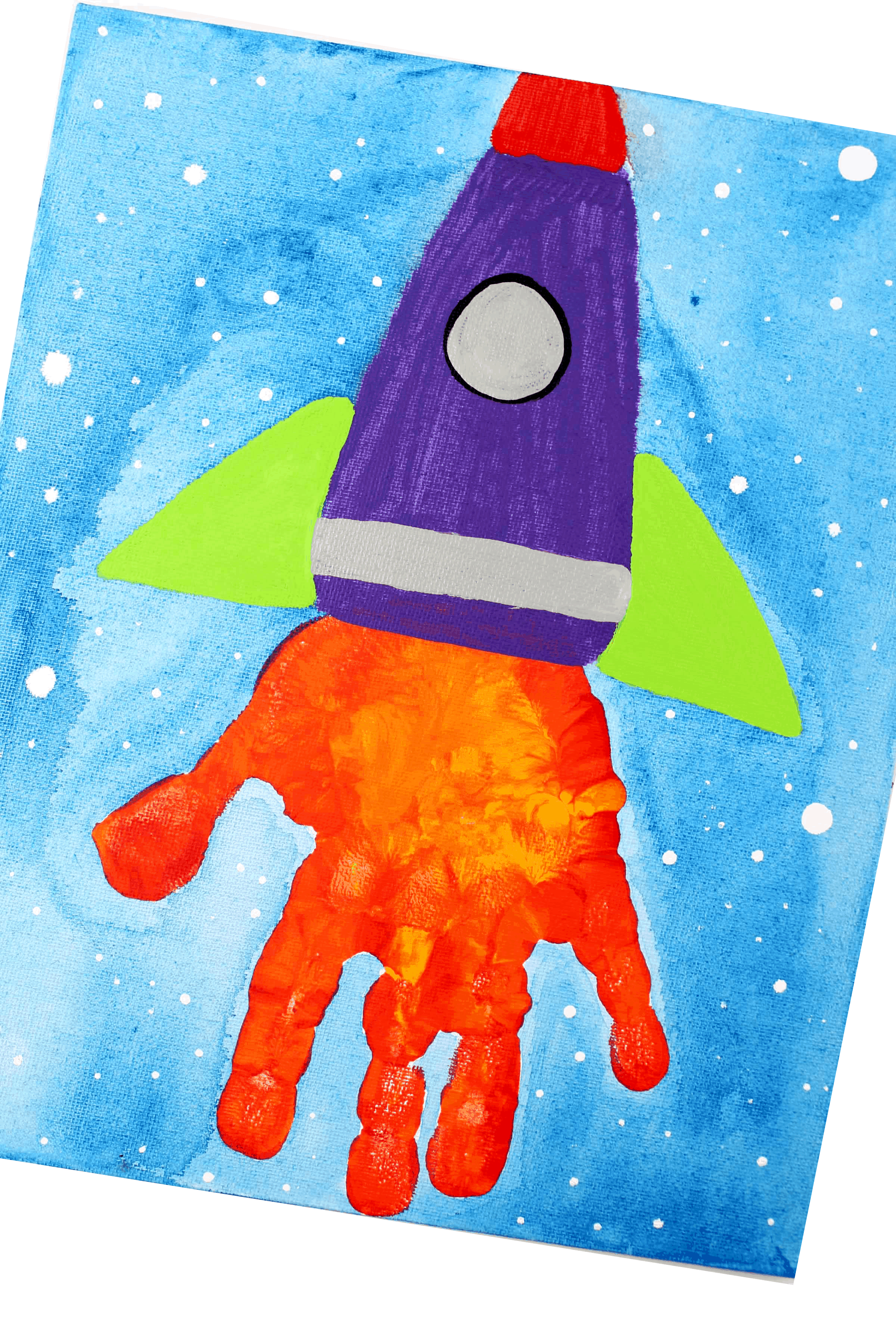 You may also enjoy the following canvas art projects:
Dr Seuss Fox In Socks Canvas Art
Thing 1, Thing 2 Canvas Handprint Craft
Fire Engine Handprint Art For Preschool Kids