Are you a fan of playdough? We sure are. In fact I remember the good old days working as a preschool teacher, making the playdough each morning before the children arrived.
Well today we have a fun and fantastic galaxy playdough recipe which is out of space themed. This is perfect for STEM activities and a great fun idea to get the children involved in. Enjoy.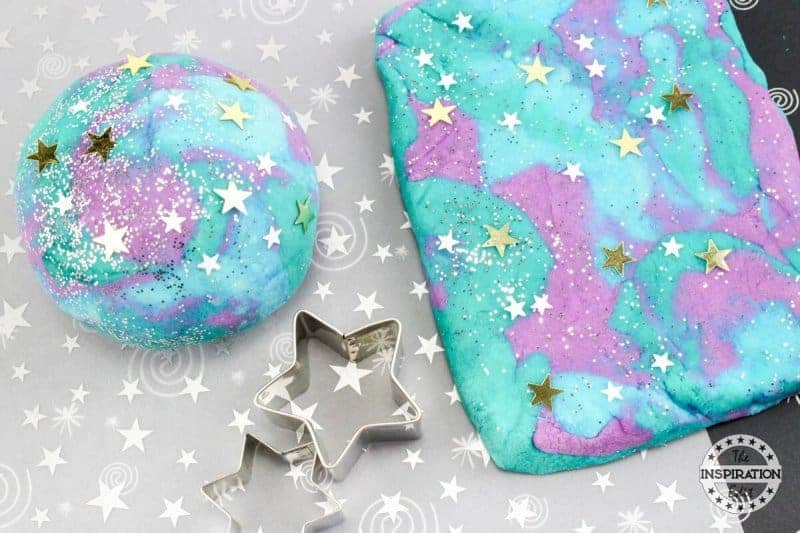 *I use affiliate links in this post. If you buy anything from my links I will earn a small commission*
What You Will Need To Make Galaxy Playdough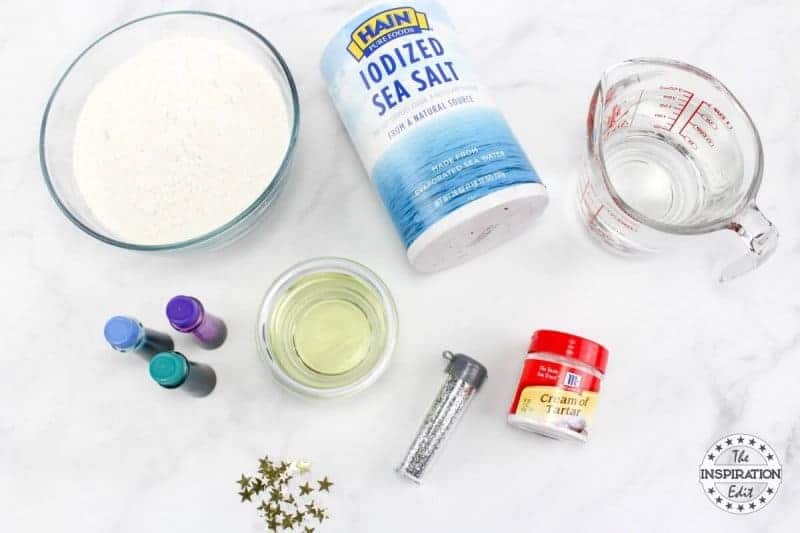 Food Coloring Liqua-Gel – 12 Color Variety Kit in .75 fl. oz. (20ml) Bottles

MOWO Glitter Star Paper Confetti Wedding Party Decor and Table Decor 1.2'' in Diameter (silver glitter,200pc)

KUKPO Mixing Bowls – 3 piece set Includes 1.8 Qt, 3.6 Qt, 6.5 Qt, Easy Grip Handle With Non – Skid Bottom

Let's Make This Galaxy Playdough
Mix the first 5 ingredients together in a saucepan and cook over medium heat until mixture thickens and clumps together.
Remove the dough from the pan and split it into 3 pieces.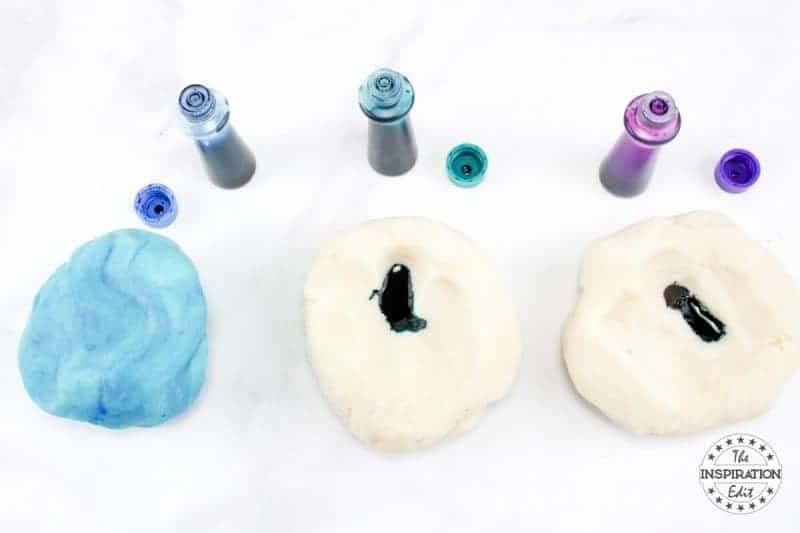 Colour each piece of dough with one of the food colours.
Mix it by hand until the colour is all mixed in.
You can use plastic disposable gloves, so your hands don't get coloured if you'd like.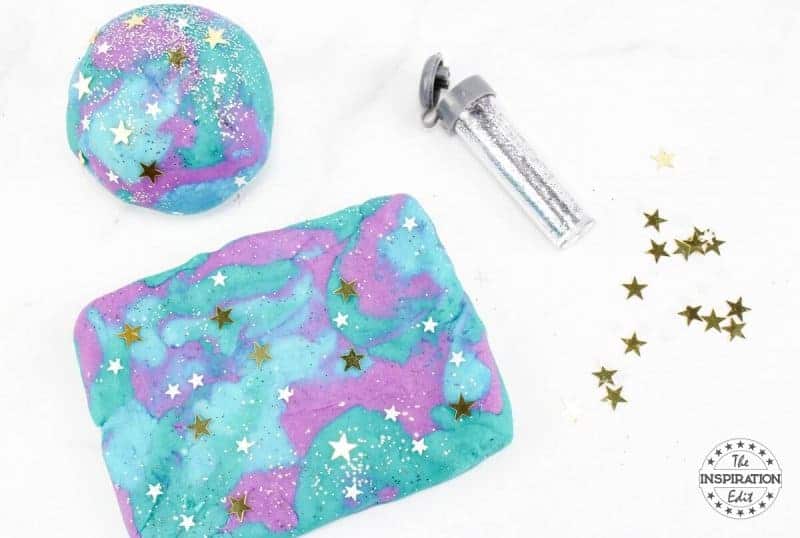 Mix/Knead each color of the playdough together so it looks swirled.
Don't overmix, you want to see all the colors swirled together.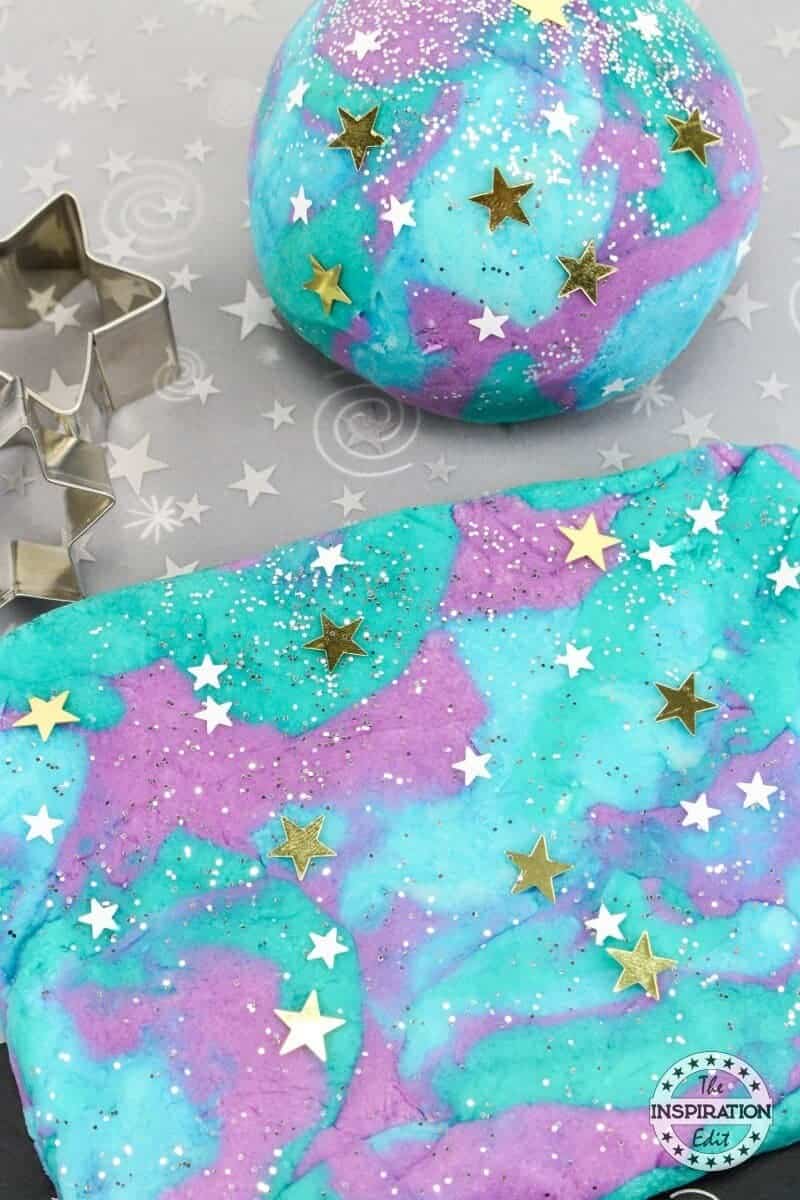 Add some glitter and some of the stars to the dough.
It's all ready to play!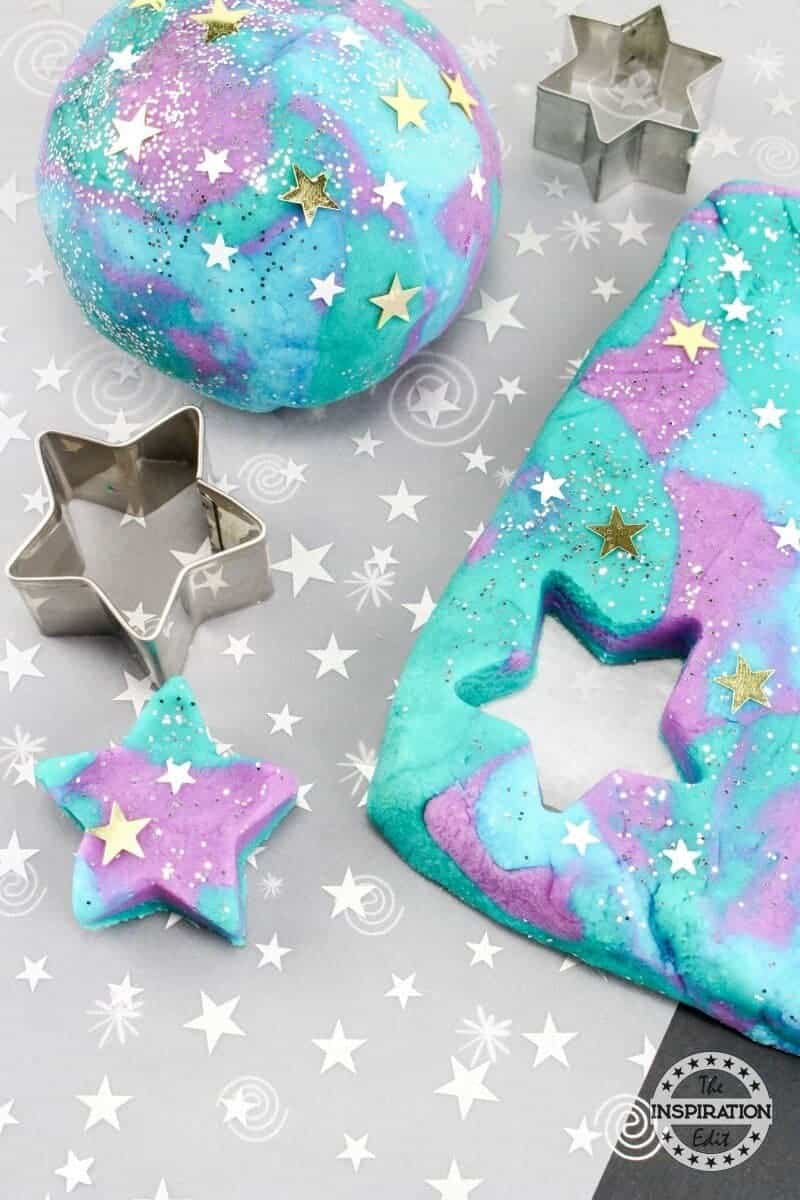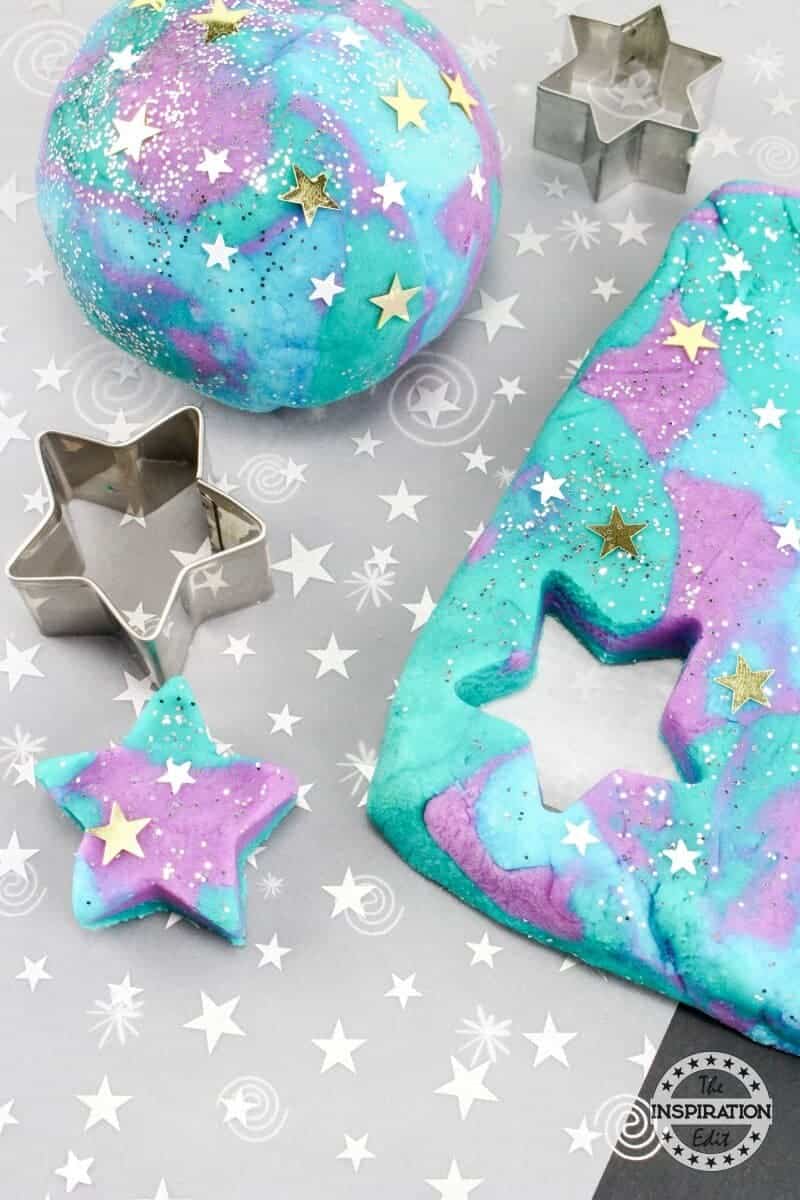 Enjoy!
Related Products
Food Coloring Liqua-Gel – 12 Color Variety Kit in .75 fl. oz. (20ml) Bottles

MOWO Glitter Star Paper Confetti Wedding Party Decor and Table Decor 1.2'' in Diameter (silver glitter,200pc)

KUKPO Mixing Bowls – 3 piece set Includes 1.8 Qt, 3.6 Qt, 6.5 Qt, Easy Grip Handle With Non – Skid Bottom

Dew Drops Water Beads Ocean Explorers Tactile Sensory Kit – Sea Animal Creatures Included

Infantino Pat and Play Water Mat

Clip Connect 100 Pieces | Diameter of 1.5 Inches | Interlocking Solid Plastic Building Blocks Discs Set STEM Educational Toy for Preschool Kids Boys and Girls | Safe Material for Kids

NATIONAL GEOGRAPHIC Sparkling Play Sand – 2 LBS of Shimmering Sand with Castle Molds and Tray (Blue) – A Kinetic Sensory Activity