As a parent, you want your kids to explore their creativity and be able to have their own style. Uniqueness is totally in this year, and you can allow your kids to be their unique selves with these DIY Galaxy Tie Dye Shoes.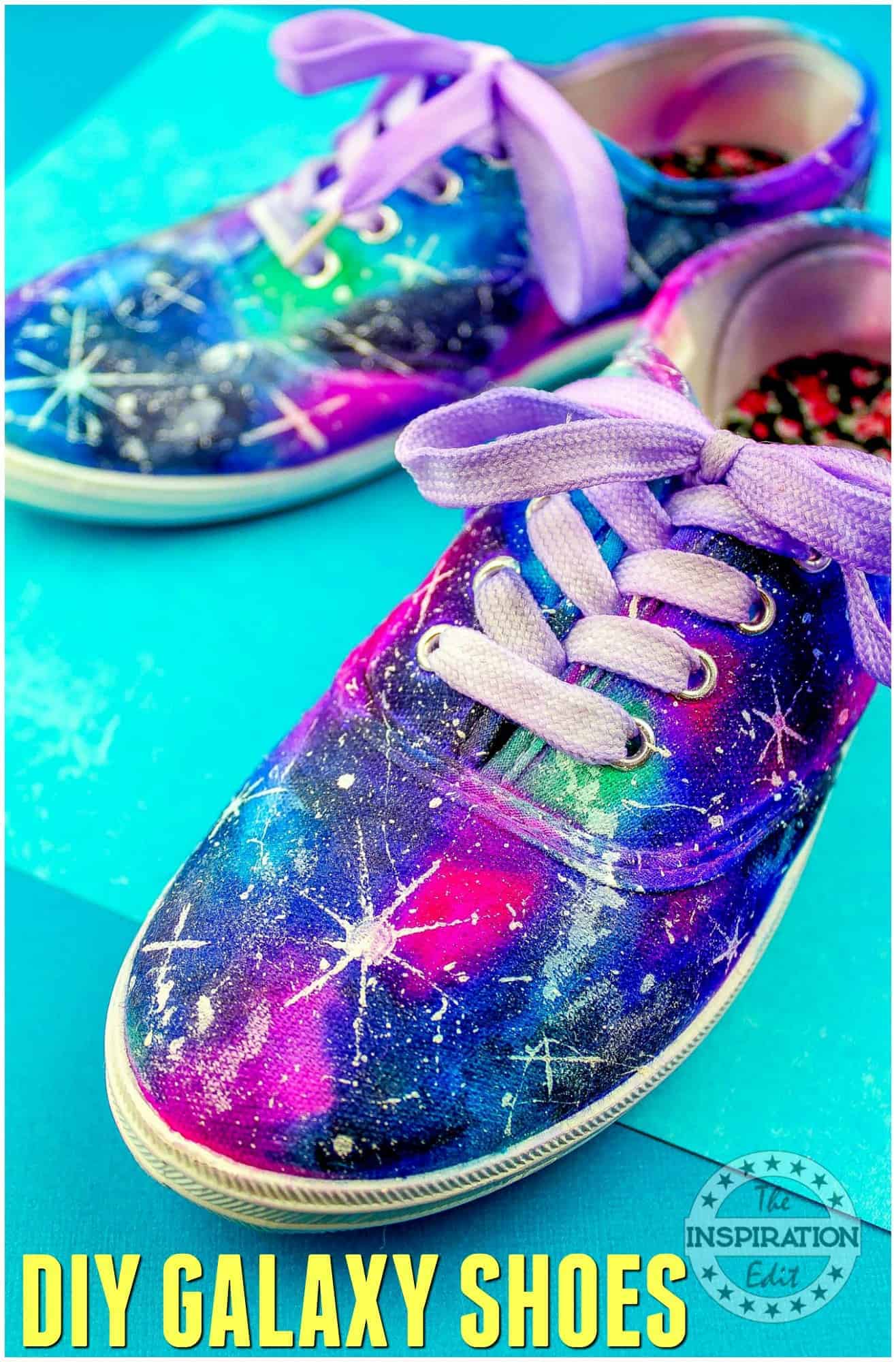 *I use affiliate links in this post. If you buy anything from my links I will earn a small commission*
Supplies for Your Galaxy Tie Dye Shoes
If you don't have these supplies lying around at home, you can find them all right on Amazon. Click the links below to be taken to what you need.

How to Make Galaxy Tie Dye Shoes
The first thing you'll want to do is remove the laces.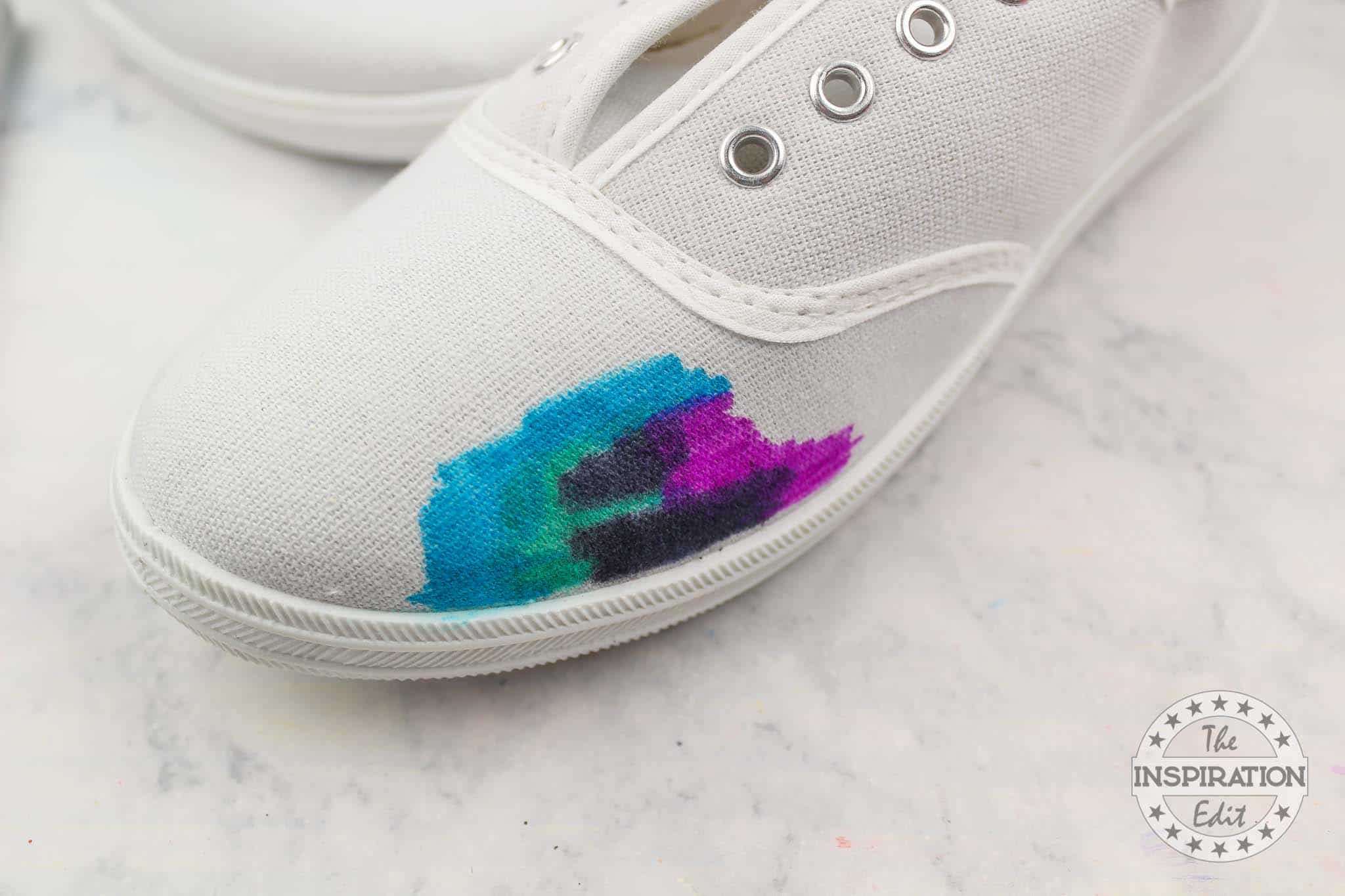 Next, you'll want to tape off the area of the shoes that you don't want to get marker on. You can also be careful or help your littles ones draw around the sole to avoid marking them.

Start coloring the canvas shoes with permanent markers. Use shades of blue, pinks, purples, greens and black. Have fun! You seriously cannot make a mistake. Be sure to switch up the colors you use and even keep a little bit of space white.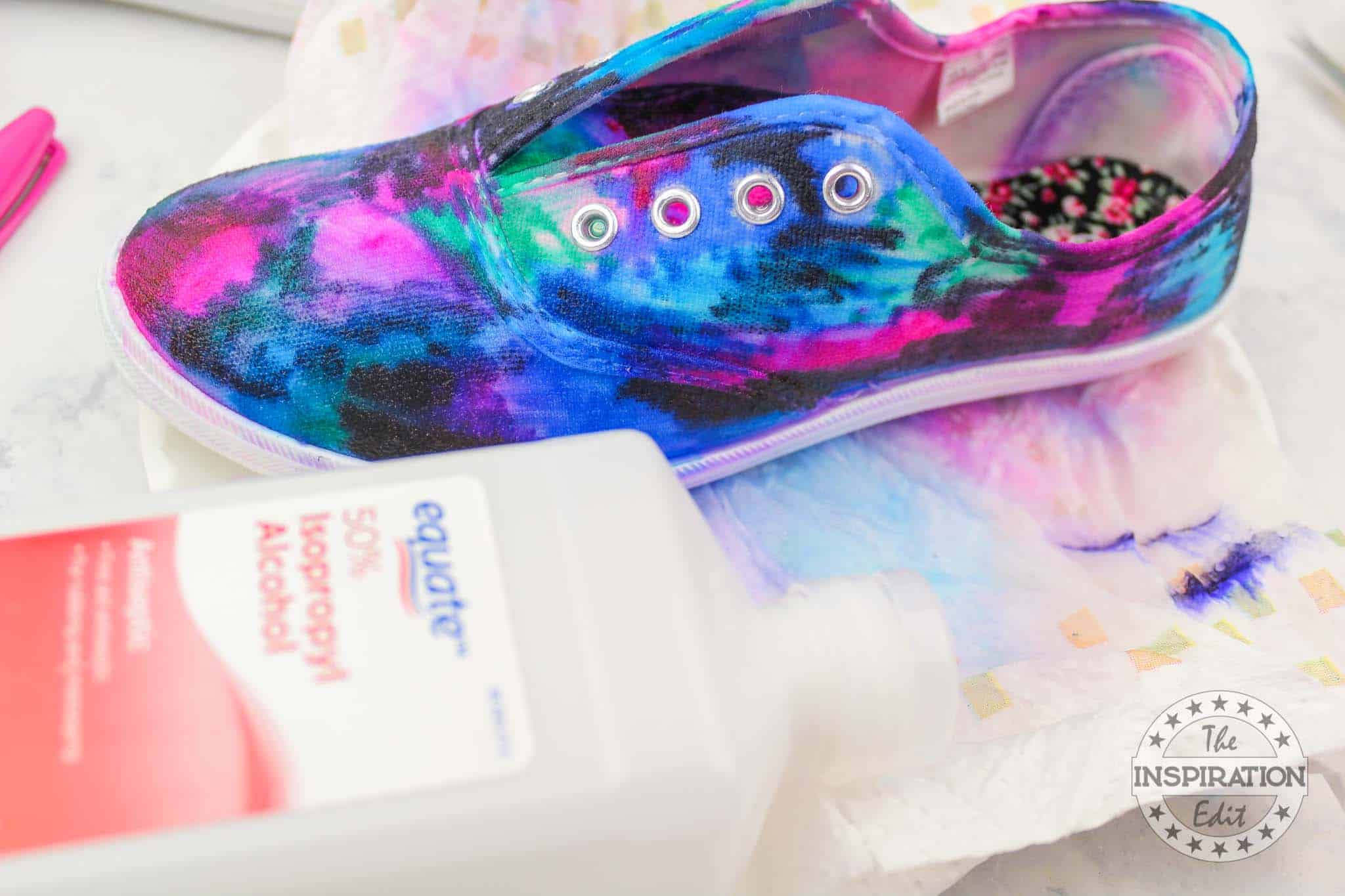 Once you are satisfied with how the marker looks, the next step could not be any easier!
Take the shoes outside and coat them with rubbing alcohol. You will instantly start to see the colors bleeding together to create a watercolor look. Allow the rubbing alcohol to dry completely. (preferably for 24 hours)
Use paint to create some white area. Add some large stars with your paintbrush. Coat your paintbrush with quite a bit of white paint and use your finger to flick white paint across the shoes. This creates very tiny stars and lines throughout the galaxy! Allow the paint to dry completely.

Time to put the shoelaces back in! You can see that I have died the laces a pale purple. I scribbled on them with a purple permanent marker and added a good amount of alcohol to them and placed them in a bowl.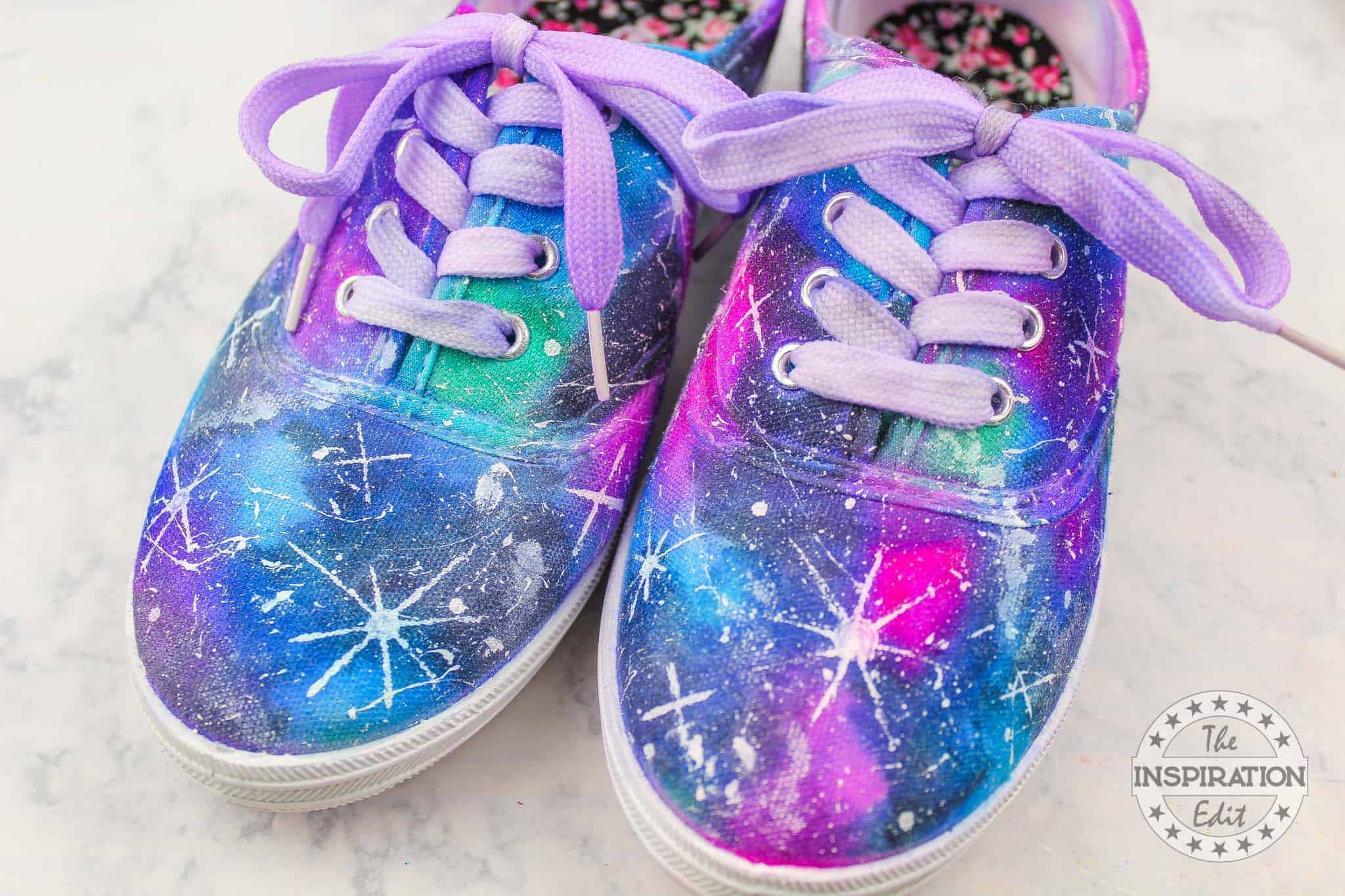 Once the color was nice, I removed them and let them dry completely.
Remove any tape and get ready to have shoes that are way too cool for school! 😉
Other Creative Activity Ideas for Kids
Spending time with your kids doesn't have to be pointless. This craft is something that kids can enjoy until their feet grow. If you like these craft ideas, check out some of our other creative activity ideas, below!
Busy now? Please pin this post for future reference! Pinning supports my blog and allows me to share more fantastic ideas.