Hama Bead Patterns can be so super useful when creating animals and characters from Hama Beads. We really do love Hama beads. They are a great way to get the imagination going and great for helping develop fine motor skills.
Today we are sharing this super awesome DIY Shark Keychain made from Hama Beads. It's a simple tutorial with a hama bead pattern to help you along.
This could be a fantastic Father's Day gift idea
Enjoy!

*I use affiliate links in this post. If you buy anything from my links I will earn a small commission*
Supplies Needed For This Shark Craft Idea
5.5" square pegboard
Perler beads
Perler bead ironing paper
Small bead tweezers
Iron
Keychains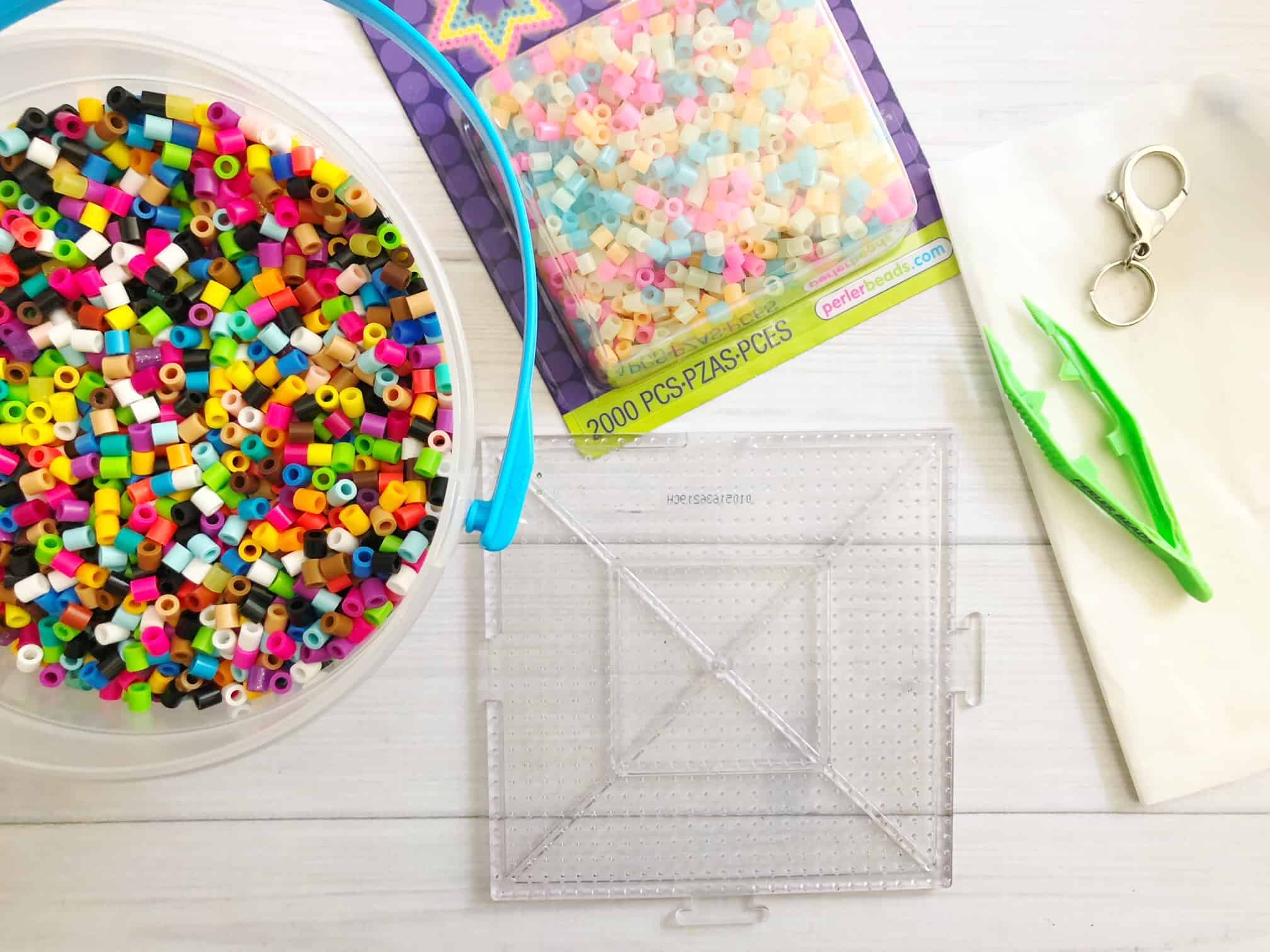 How To Make This Hama Bead Craft
Use your bead tweezers to carefully pick up one blue bead at a time and place it onto your pegboard. It's easiest if you start at the left side.
Use your beads to make the outline of the top of the shark.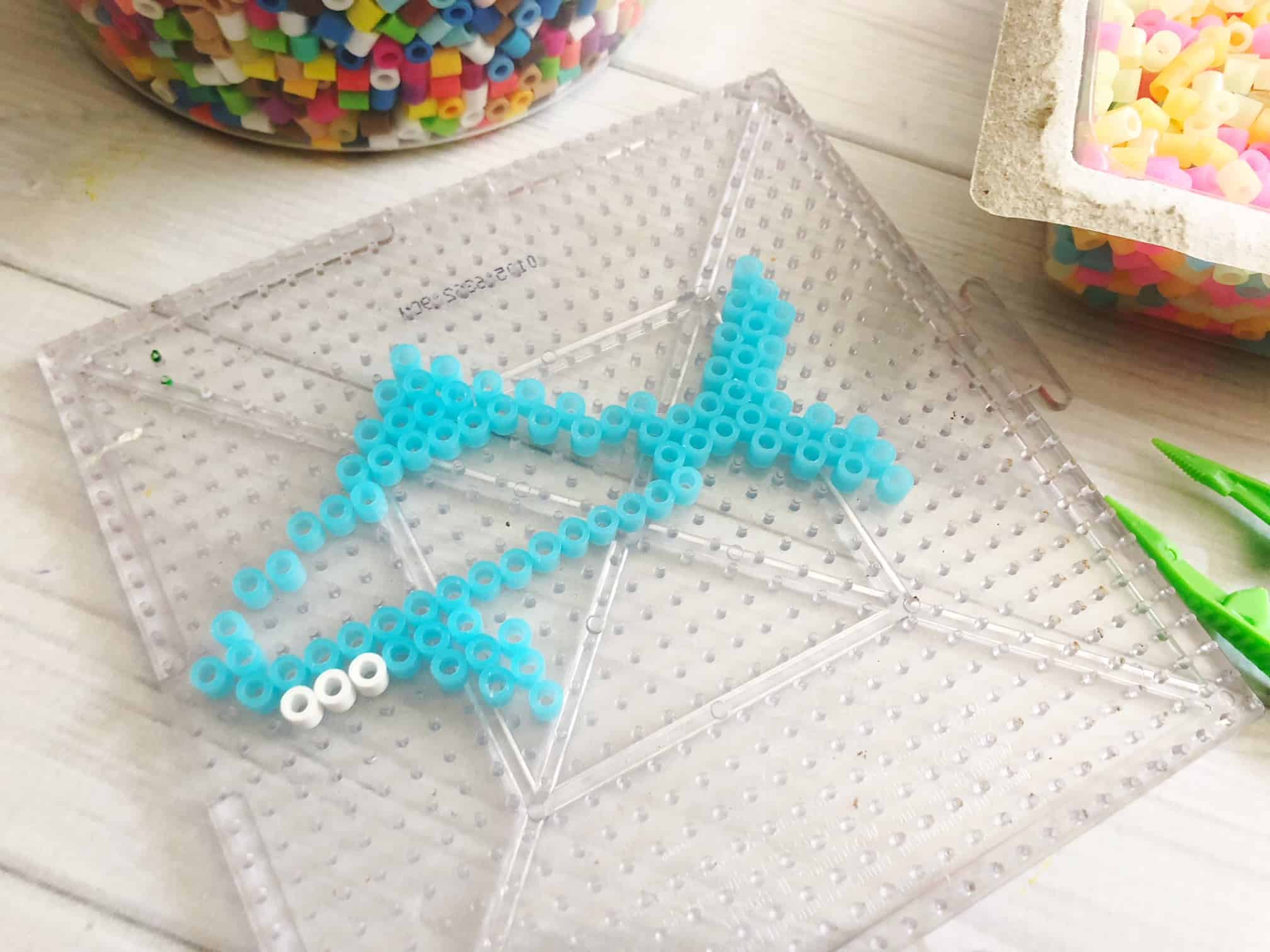 Then use your white beads to outline the bottom of the shark, adding in the few black beads you need.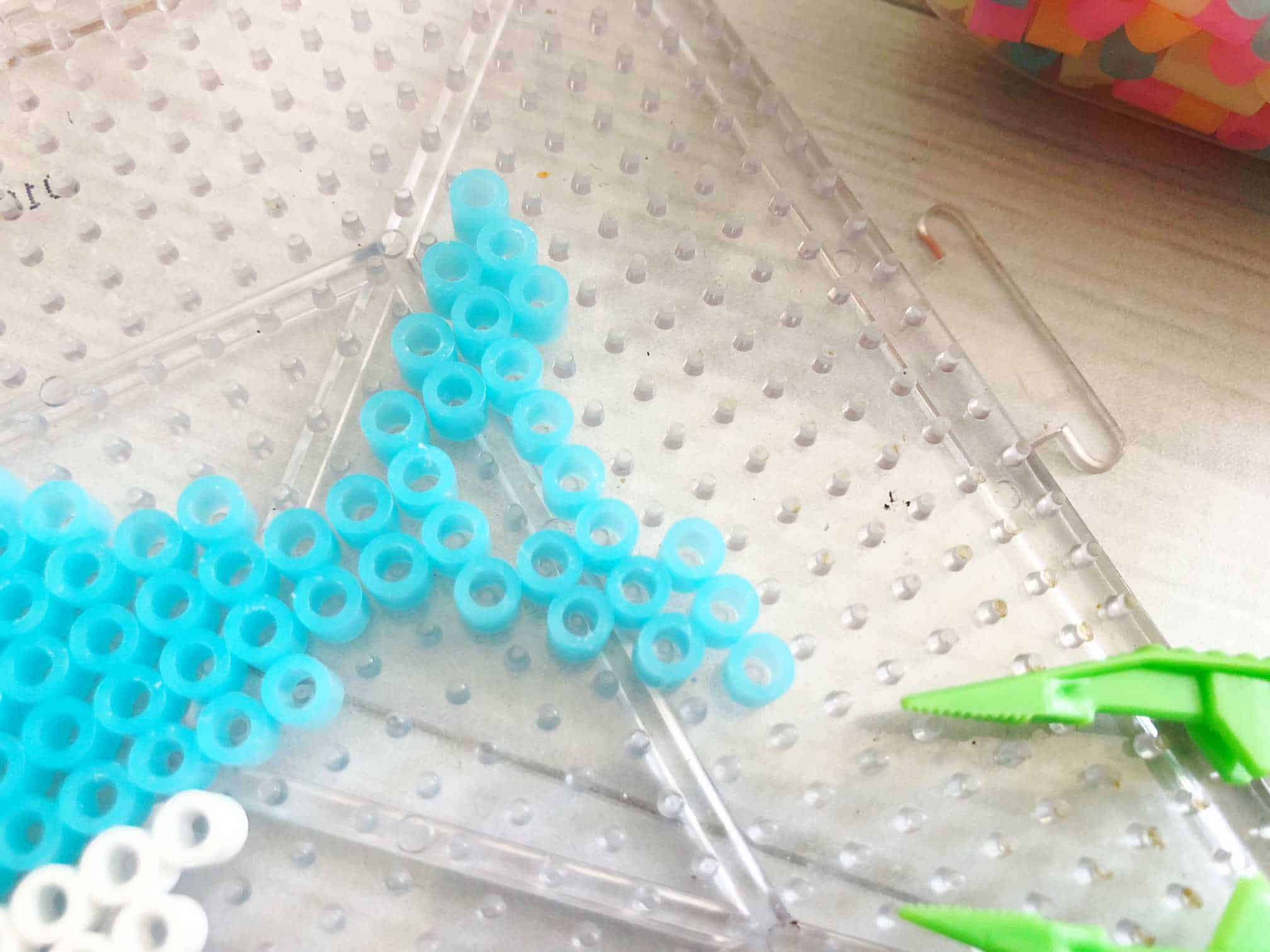 Leave a small 2 bead opening on the tail like pictured.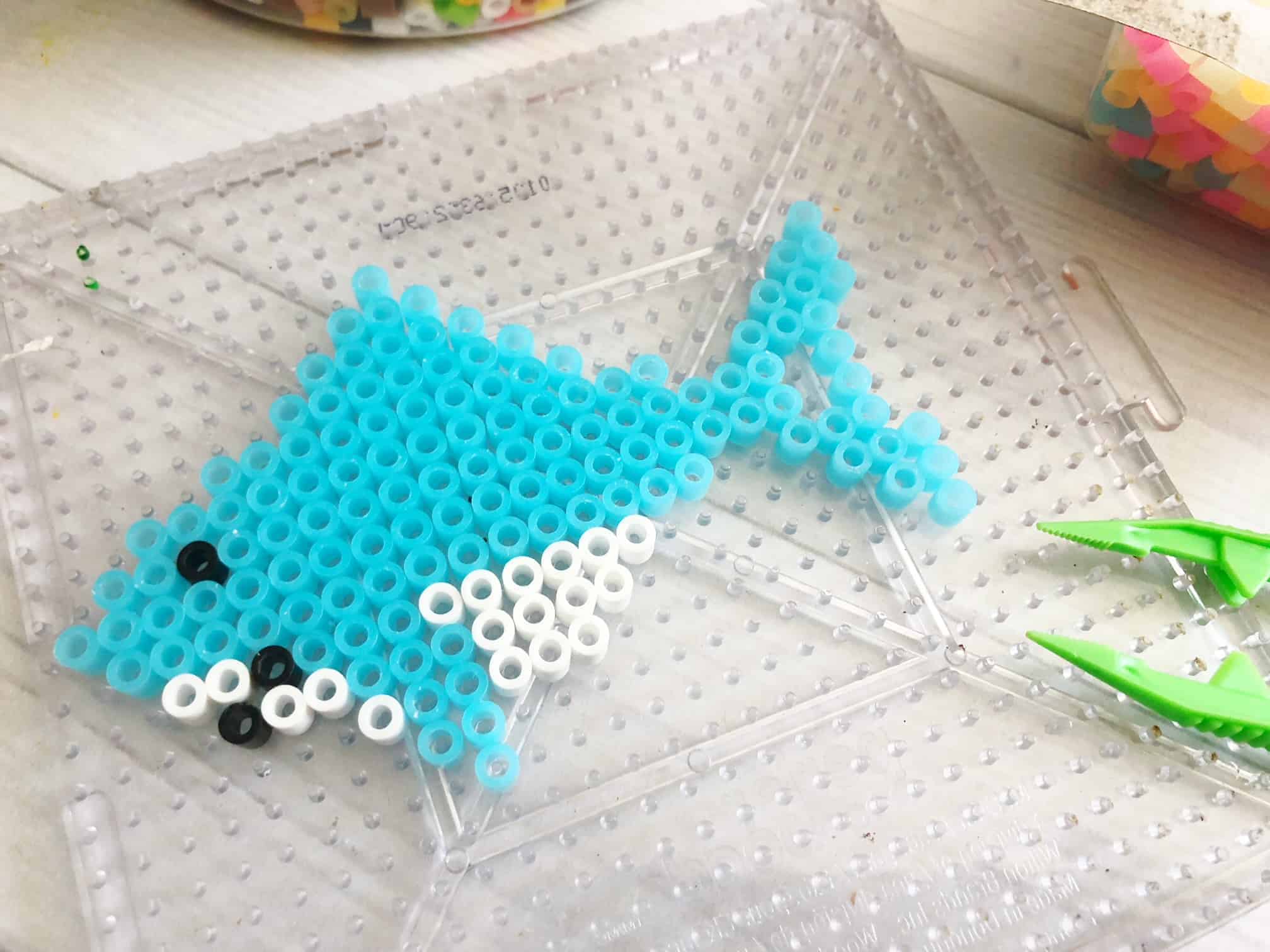 Once your bead pattern is finished, carefully place a piece of ironing paper over top the beads and iron (no water or steam) for several seconds or until you can see the beads start to fuse together.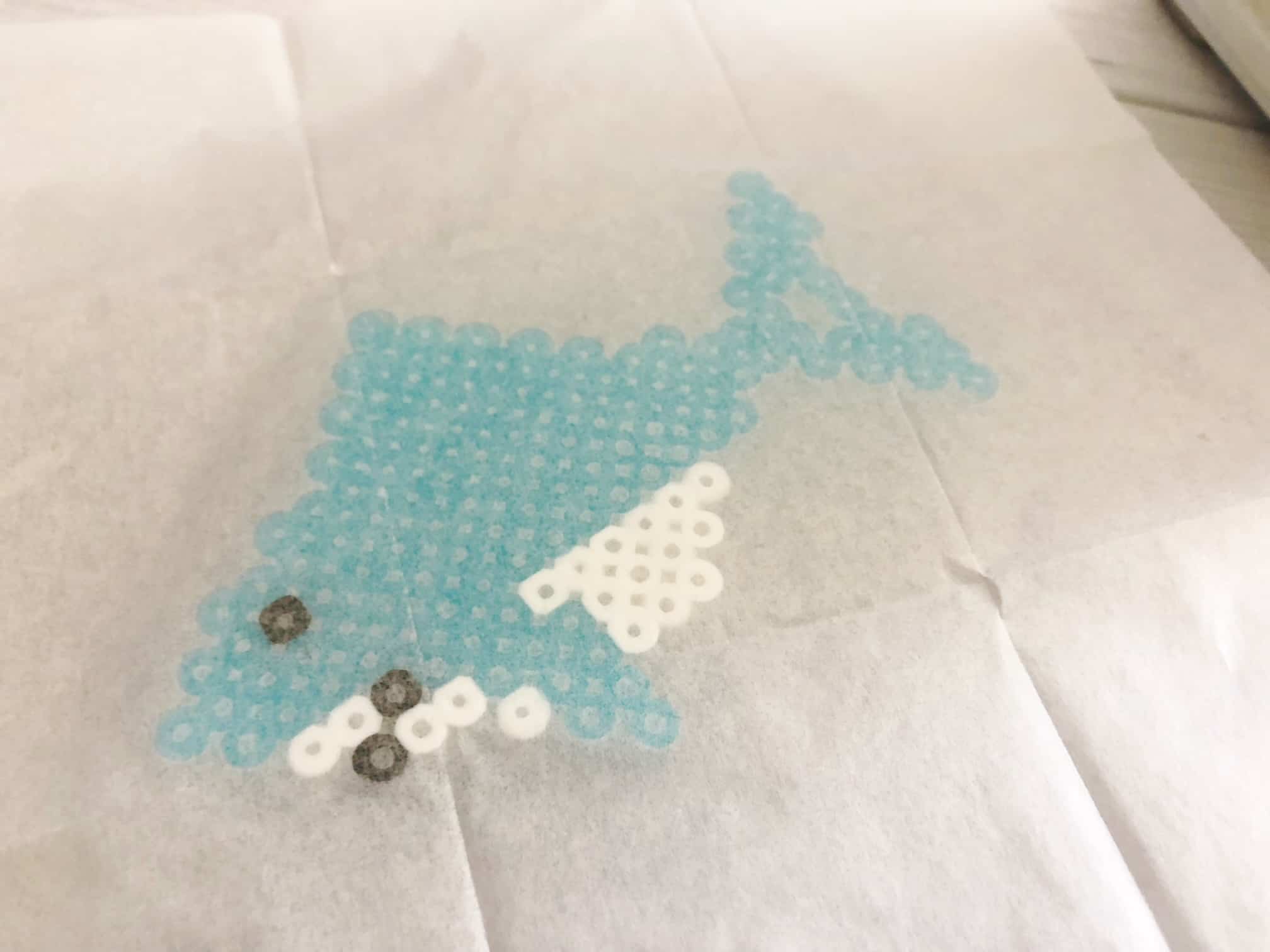 Remove the iron and carefully pull the paper back off the pegboard (careful this will be hot) and peel the beads off the paper and immediately press flat with your pegboard.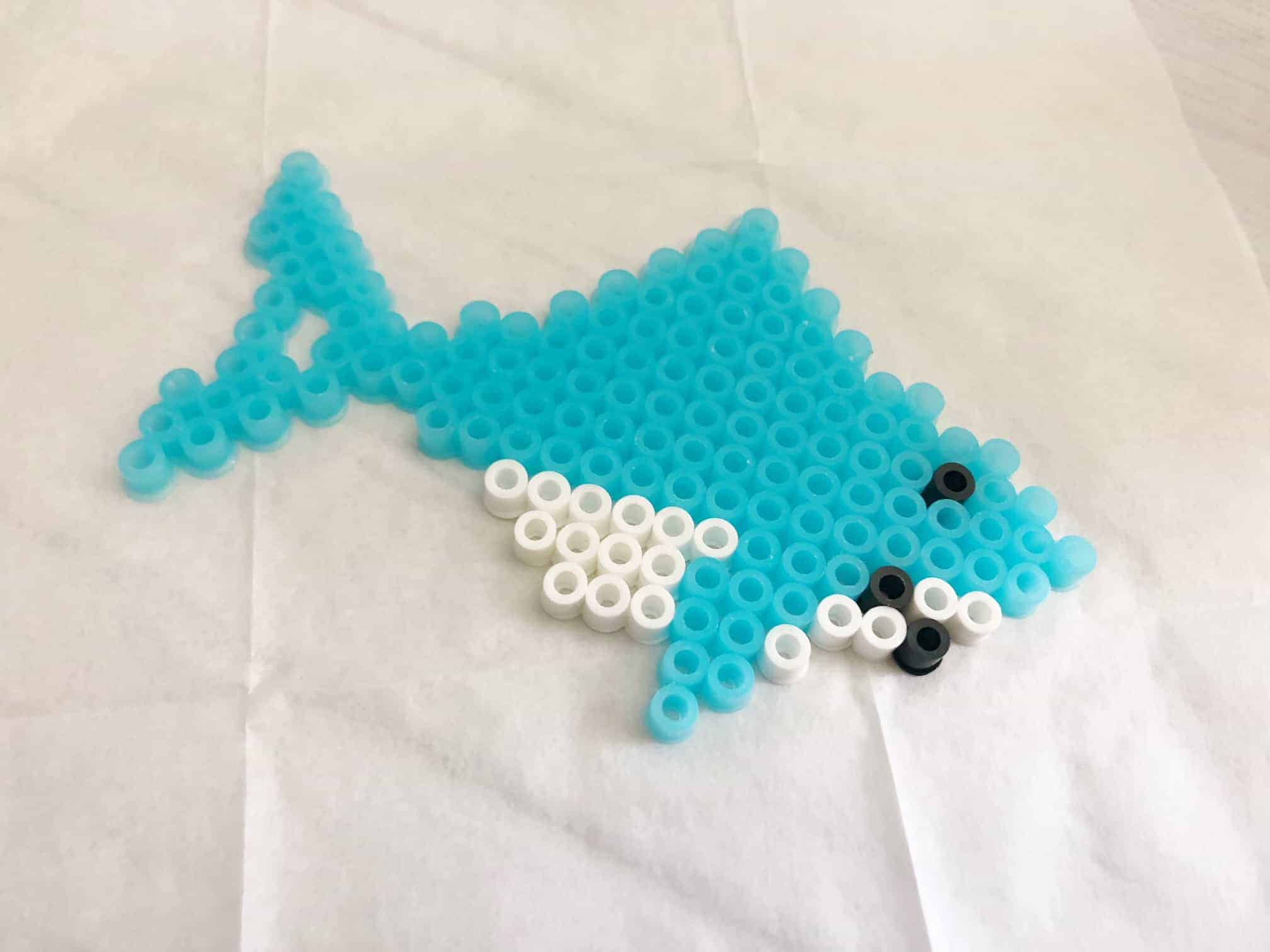 Once your beads have cooled, carefully open the keychain and place it in the two open holes in the tail of the sharks.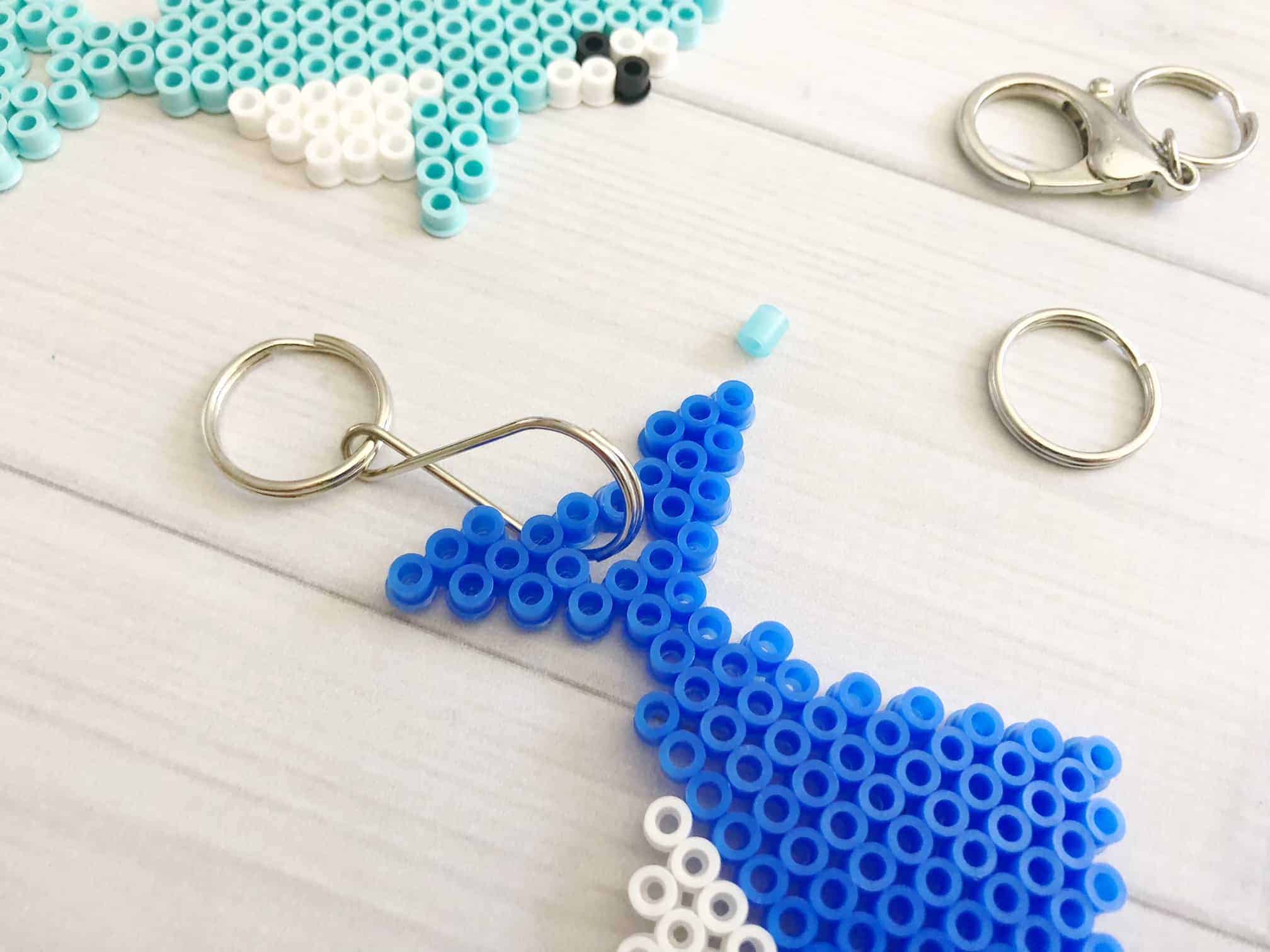 Your Shark Craft is now completed. This would make a fantastic gift idea or a fun Father's Day Gift!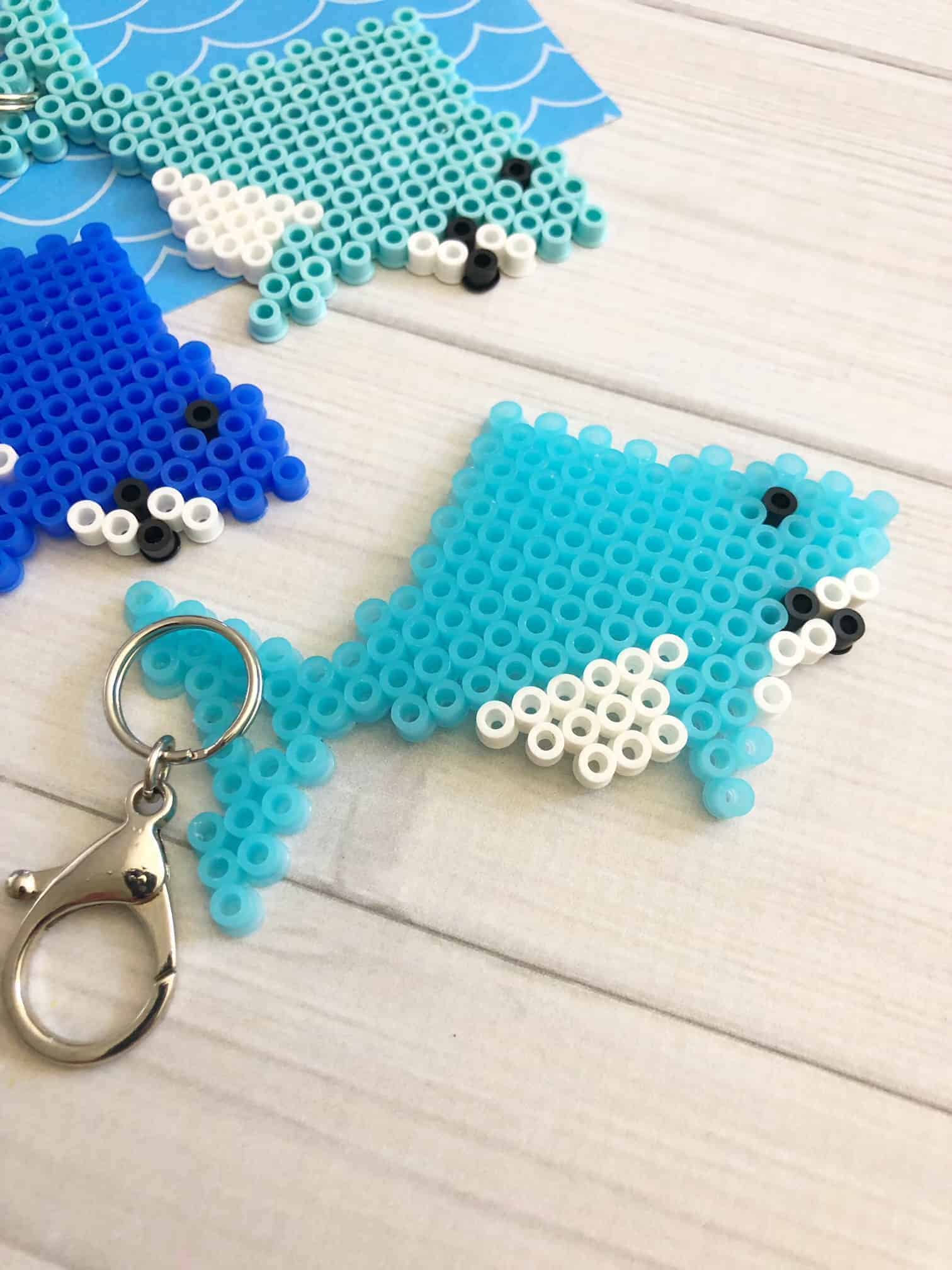 Here is your Shark Keychain Hama Bead Template