Today we have some fantastic Disney inspired Aladdin arts and crafts the kids will love. Whether your looking for a crafty idea or inspiration for some fun Aladdin themed party food, look no further! This is the post for you!
Do you remember the first time you watched Disney's Aladdin? I sure do. I was so young and recall seeing the evil Jafar trick Aladdin into going into the cave of wonders. I then loved the scene when the genie appeared and watched with excitement as Aladdin made his three wishes.
There is something truly magical about the Aladdin movie and we were super excited to watch the new Disney Aladdin that came out this year.
Whether you love the Genie, Aladdin or Princess Jasmine, there are some super fun Aladdin crafts for preschoolers and older kids for you to check out. From Princess Jasmine Mickey Ears, to Disney toilet tube characters to DIY Aladdin slime. I sure hope you find some fun Aladdin crafts to make.
Aladdin Craft Ideas The Kids Will Love
Here we have some fantastic Disney Aladdin Craft ideas from making a Jafar hat to creating your own Disney Aladdin lamp. These fun Aladdin movie crafts are sure to add some fun to your day.
Doodle Craft – Aladdin Magic Lamp Shirt
All For the Boys – Aladdin Printable Coloring Pages and Activities
Home Literacy Blueprint – DIY Wishing Lamp
Stacey Homemaker – DIY Jafar Hat
The Inspiration Edit – Jasmine Sugar Scrub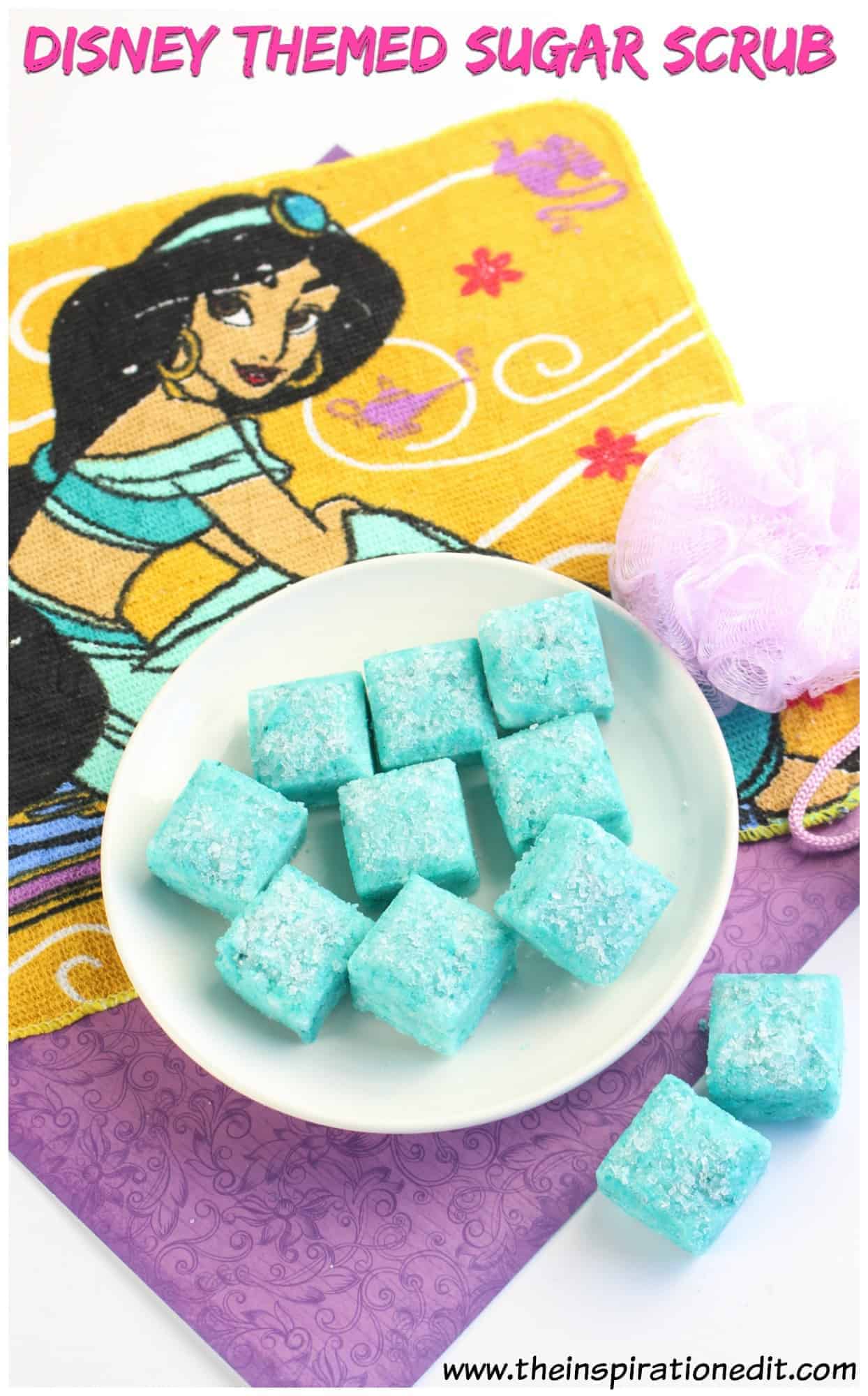 Aladdin Crafts And Activities
Have you heard of Aladdin slime? If not you will love the Aladdin and his wonderful lamp slime tutorial. It's a super easy slime recipe to create with or for the kids. Why not print off some Aladdin printables? I'm sure they would be super fun!
We have lots of free printables here on The Inspiration Edit. You may want to take a look!
Kimspired DIY – DIY Aladdin And His Wonderful Lamp Slime
Free Homeschool Deals – Light Up Cave of Wonders
Janie Huldie – Aladdin's Magic Lamp
123 Homeschool 4 Me – Aladdin Magic Lamp Sand Art
Sunshine Whispers – Aladdin Printable Activities Pack
Artsy Momma – Aladdin Characters Cardboard Roll Craft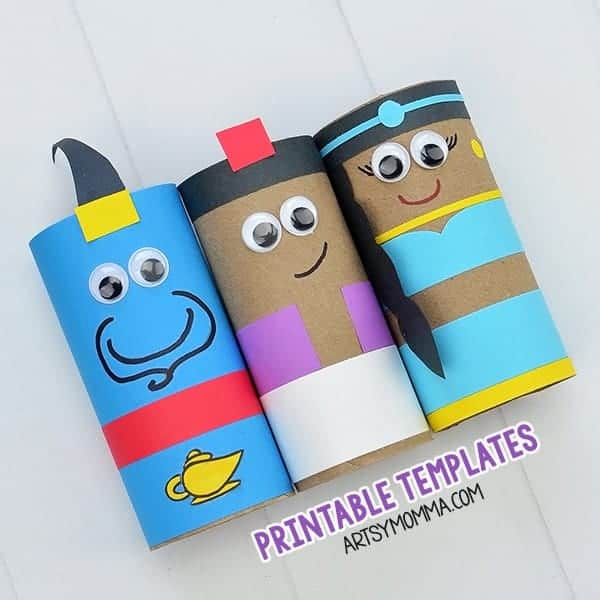 Princess Jasmine Costume DIY Ideas!
Here are some more Princess Jasmine Craft ideas. We have Jasmine Mickey ears, Jasmine bangles and a fantastic Princess Jasmine costume DIY project for you to visit.
Rae Gun Ramblings – Princess Jasmine Costume Tutorial
Ruffles and Rainboots – Jasmine Mickey Mouse Ears
Sugar Spice and Glitter – Jasmine's Bangles
Aladdin Birthday Party Ideas – Party Food
If you're having a Disney Aladdin themed party then here are some fantastic Aladdin themed party food ideas you will love. We have Aladdin cupcakes, Aladdin oreos, Aladdin Magic carpet snacks, cookies and much more! Which is your favourite?
Optimistic Mommy – Aladdin Cocktail
Ever After in the Woods – Aladdin Inspired Genie Themed Meringue Cookies
Sunshine Whispers – Aladdin Inspired Cupcakes
JaMonkey – Aladdin's Magic Lamp Covered Oreos
Sunshine Whispers – Aladdin's Magic Carpet Snack
The Tip Toe Fairy – Aladdin's Blue Genie Cupcakes
You may also enjoy these super cute Disney Inspired Aladdin cookies.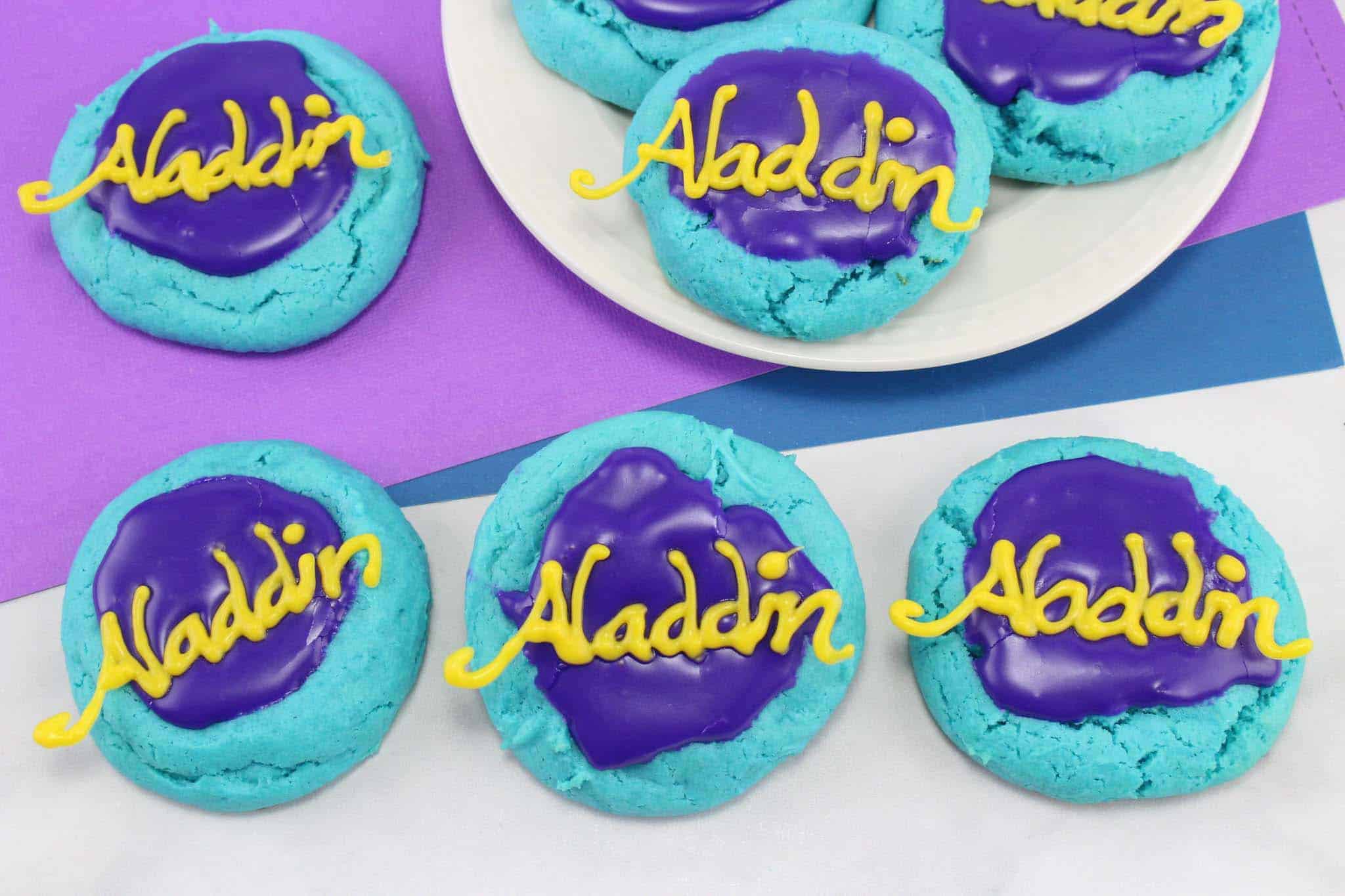 Please do pin this Aladdin arts and crafts article. Pinning supports my blog and will help me to create more fantastic content to share here on The Inspiration Edit.