Mrs Potts Painted Rock Art – A Fun Rock Painting Idea
Today I am sharing two Disney painted rocks from Disney's Beauty and the Beast. This easy Disney rock painting tutorial is for the Mrs Potts character and we also have a separate tutorial here on The Inspiration Edit for the Lumiere rock stone.
If love Disney then you will love this super simple and easy Disney fan art!
We also have some fantastic Mrs Potts Quotes for you to read. Enjoy!
*I use affiliate links in this post. If you buy anything from my links I will earn a small commission*
Mrs Potts Voice
If you've watched Beauty and the Beast as many times as I have you will recognise Mrs Potts voice. It's very distinct and I love how she sings the song, Tale as old as time at the end of the movie.
Mrs Potts voice was spoken by Angela Lansbury in the animated Beauty and the beast movie. I really do love her voice and the role of Mrs Potts alongside Chip.
Mrs Potts Quotes
One of my favourite Mrs Potts Quotes is "There may be something there that wasn't there before". I love that part of the movie and can watch Beauty and the beast over and over again!
A few more Mrs Potts Quotes are:
Come along, Chip. There's chores to be done in the kitchen.
Oh, try to be patient, sir. The girl has lost her father and her freedom all in one day.
But don't frighten the poor girl!
Cheer up, child. It'll turn out all right in the end. You'll see.
After all this time, he's finally learned to love.
Supplies Needed For Your Disney Fan Art
Stones
Pencil
Pencil Sharpener
Eraser
Posca Pens
Painting Mrs Potts Disney Art Style On A Stone
Begin by drawing Mrs Potts onto a rock. You may want to find a circular stone or rock for this Beauty and the Beast Disney rock painting.
Next, use your yellow posca paint pen to fill in the yellow parts of the Mrs Potts teapot.
Draw the outline of Mrs Potts body with a white paint pen.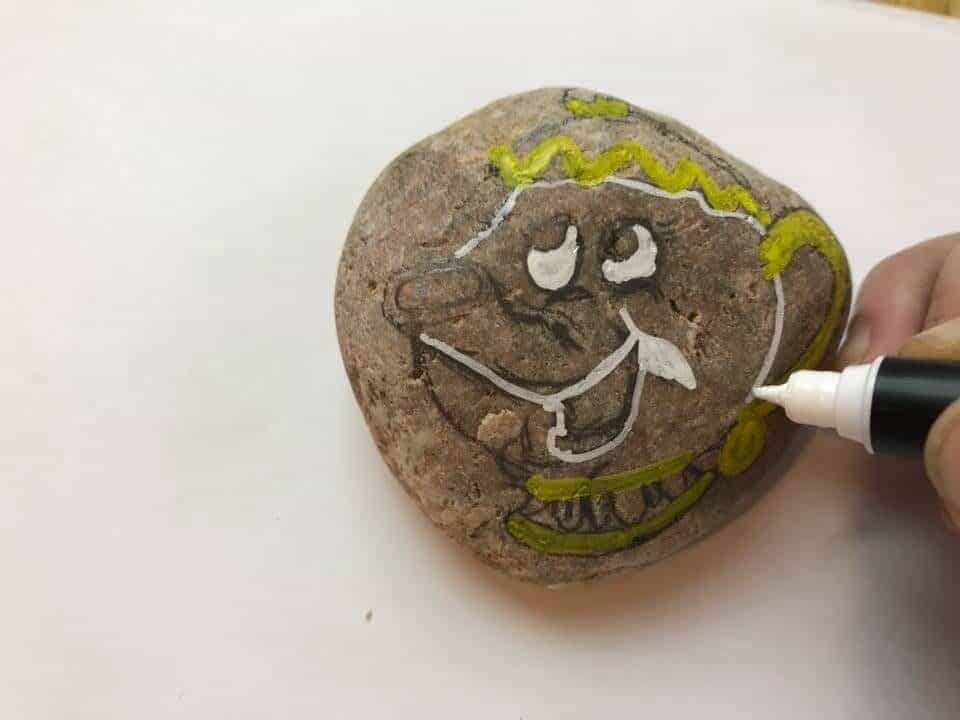 Your Disney themed painted rock doesn't have to be picture perfect when you paint it but paint carefully as you go around the outer edge of Mrs Potts body.
Art is a
process
and the best part is having fun while you paint. It's the process not the end product that counts, right!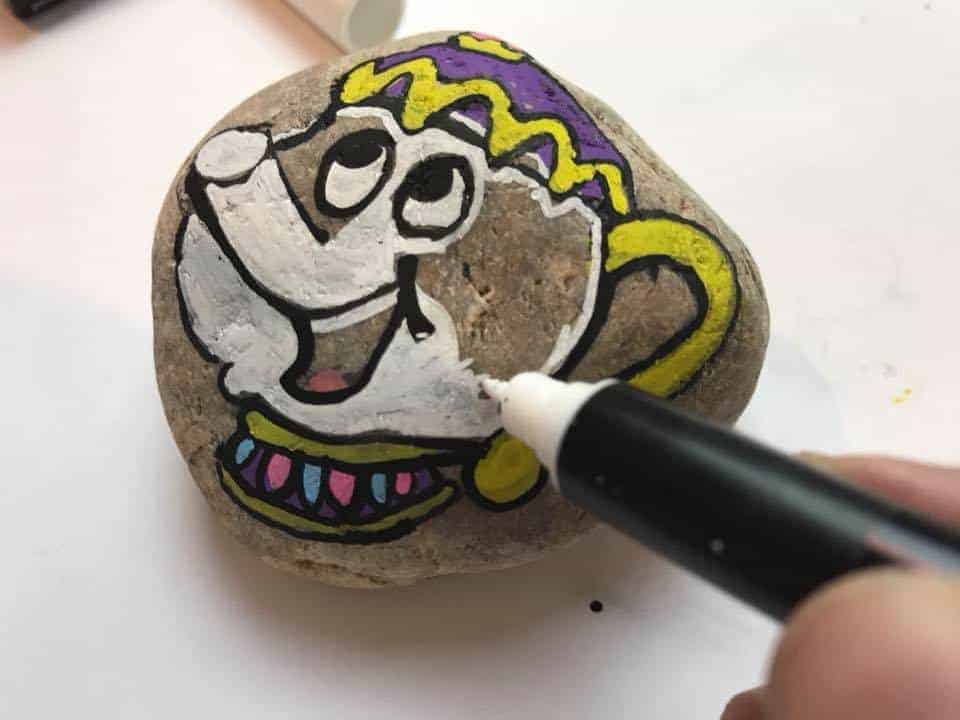 Continue to fill in the different sections of your Mrs Potts rock stone using the different colored posca pens that you have.
If you make any splashes or too much paint comes out of your posca paint pen, you can wipe it up using a cotton bud.
Outline your Mrs Potts Rock Stone with a black posca pen. This will make the Disney image stand out more, which is what you want, especially if you are planning on hiding this stone for someone to find!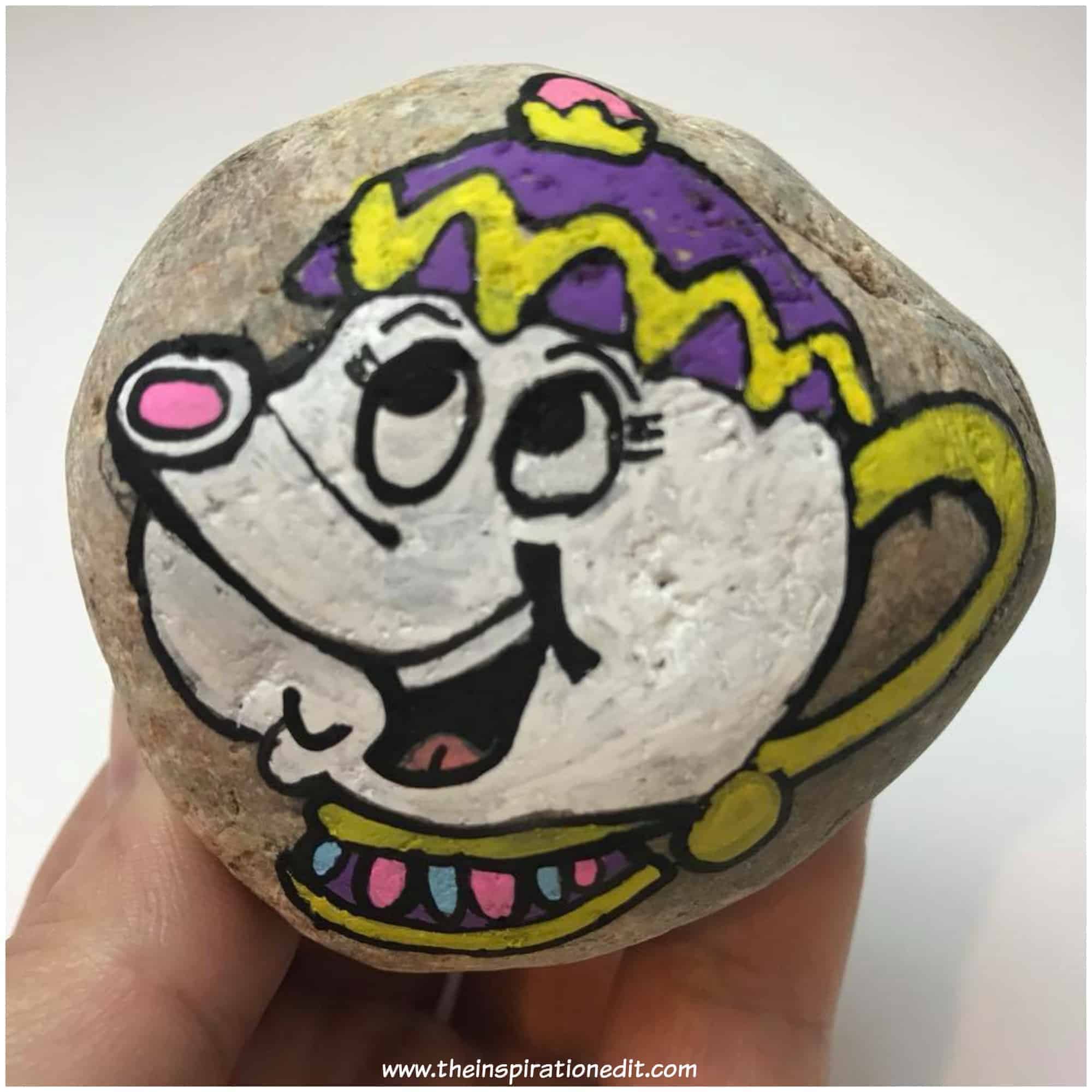 I hope you enjoyed this fun Mrs Potts art tutorial. I also made a
Lumiere Rock Stone
which you may want to go and have a look at!
Have fun and enjoy this easy rock stone tutorial! I plan to make more Disney character painted rocks so watch this space!
Check out more Beauty and the Beast themed crafts and recipes here on The Inspiration Edit!
More Disney Painted Rocks: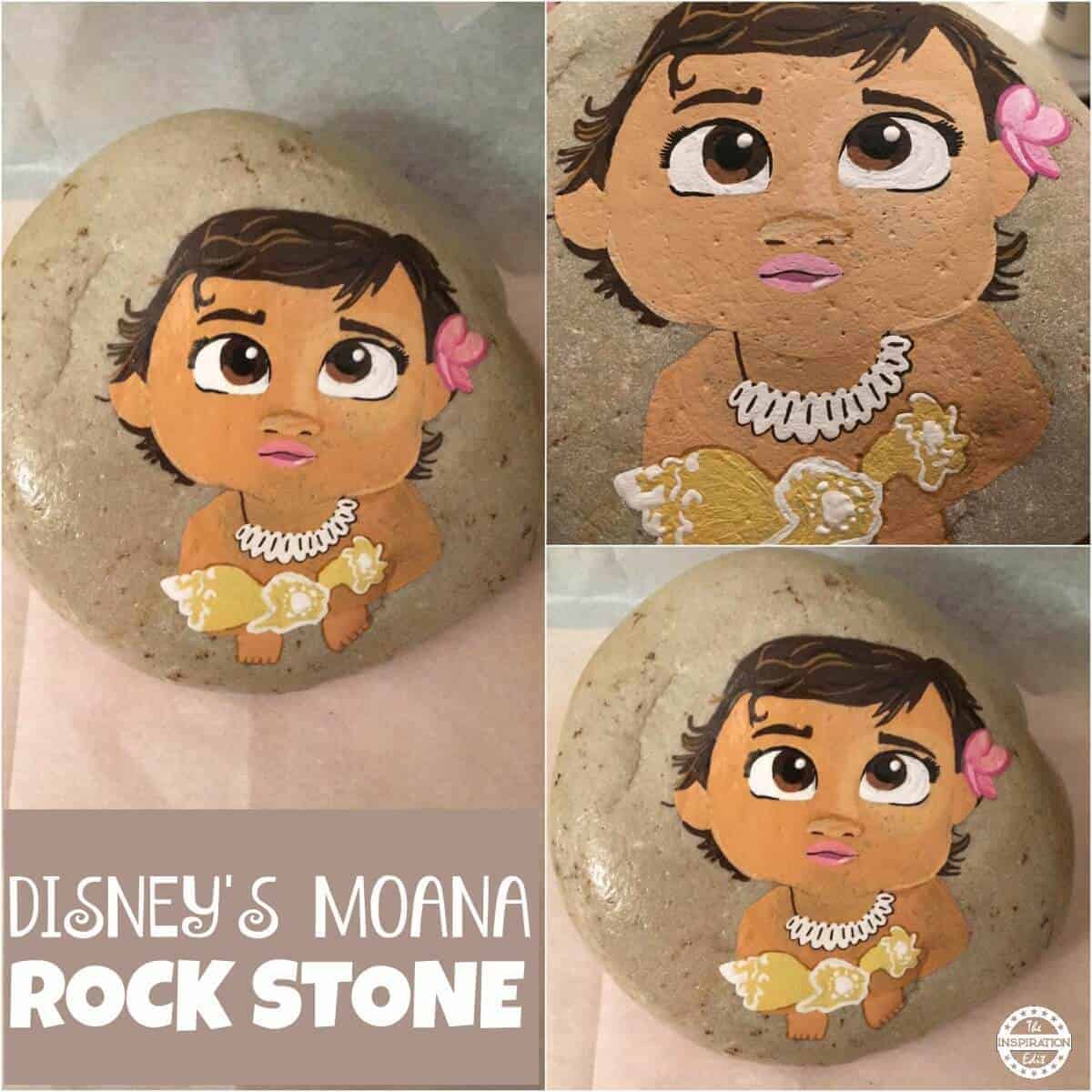 Have you seen our Beauty and the beast photo shoot? You might enjoy this!