Christmas Tree Milk Bottle Craft
One of our favourite things to do in the lead up to Christmas is decorate the Christmas Tree. It can be so fun and of course placing the star or the angel at the top of the tree is always the best part.
Today I am sharing this Christmas Tree Bottle Craft here on The Inspiration Edit. It's an easy and simple craft which is perfect for Adults and kids.

*I use affiliate links in this post. If you buy anything from my links I will earn a small commission*
Supplies For This Christmas Craft
To complete this project you will need milk bottles and Posca paint pens.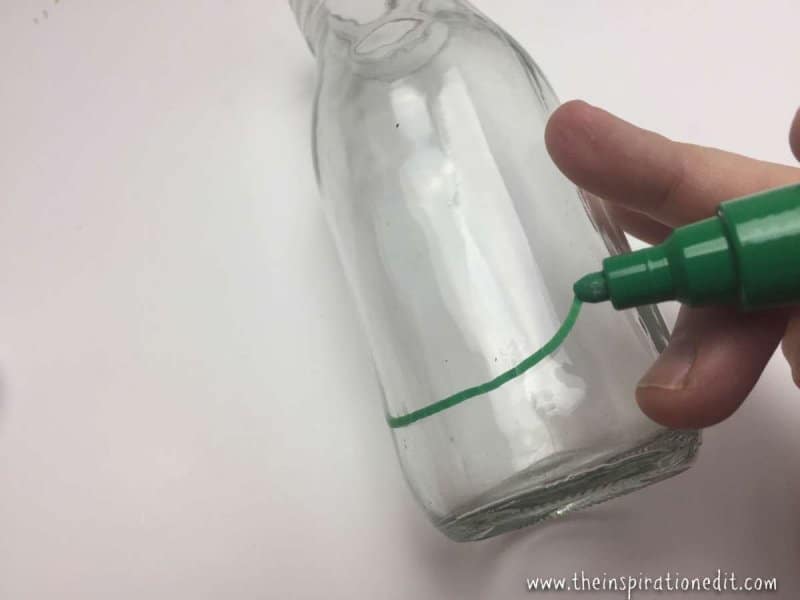 Uni-posca Paint Marker Pen – Extra Fine Point – Set of 12 (PC-1M12C)

Uni-ball Posca Color Metallic Marking Pen – 1.0 mm – Set of 7

Uni-posca Paint Marker Pen – Medium Point – Set of 15 (PC-5M15C)

I began by drawing the outline of a Christmas Tree with the green posca pen.
Sometimes painting on glass can be tricky so make sure you have some tissue to wipe away any mistakes.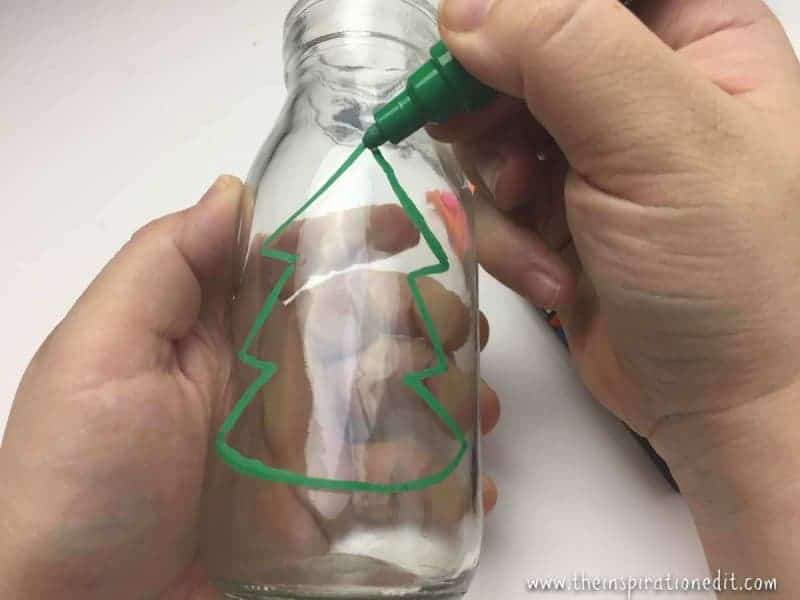 Next I used the yellow paint pen and added a star on the top of the Christmas Tree.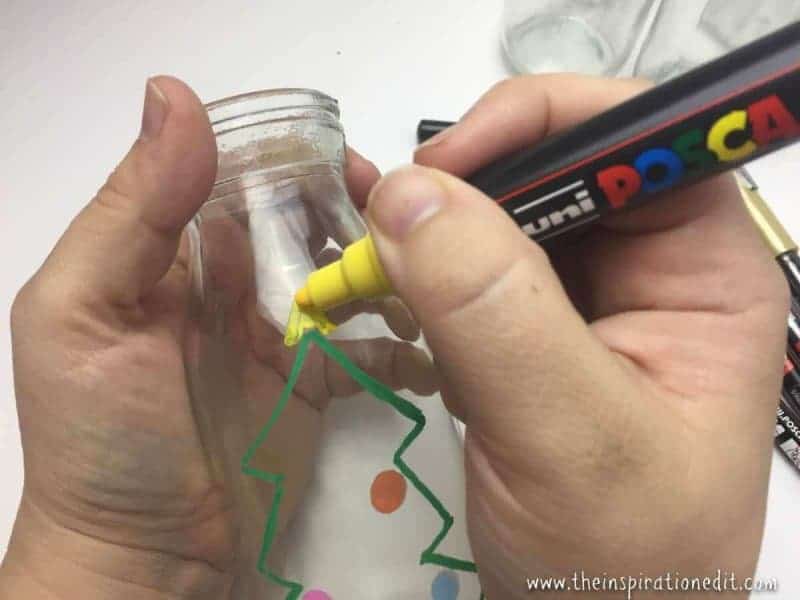 I then added different coloured baubles to my Christmas Tree.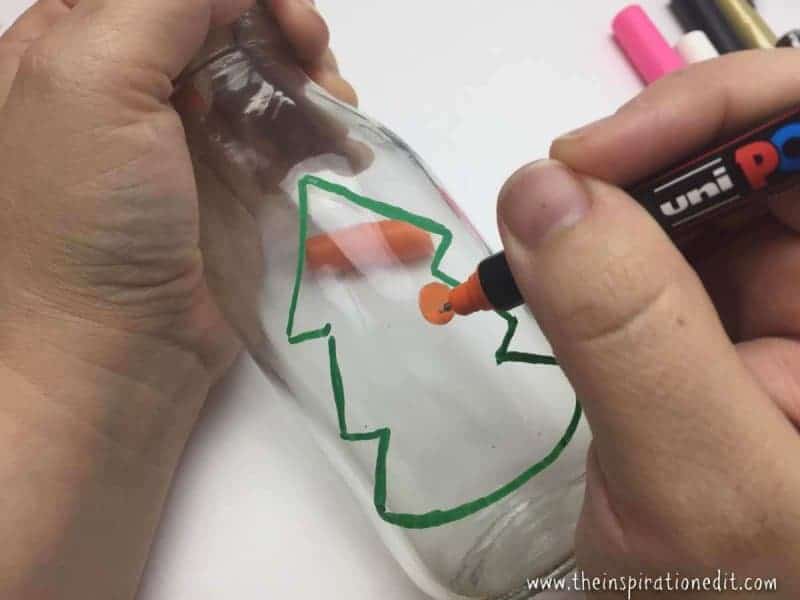 I simply chose the colours based on the pens I had.
You can purchase a good set of Posca pens from Amazon.
That's where I have found the best colour options for the cheapest prices.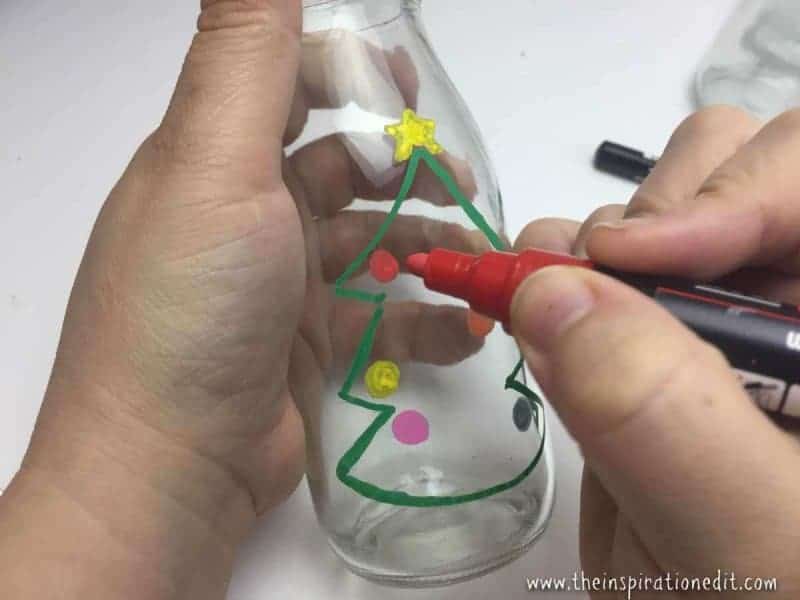 I did not have a brown at this point so used a gold pen for the tree trunk which looked pretty okay.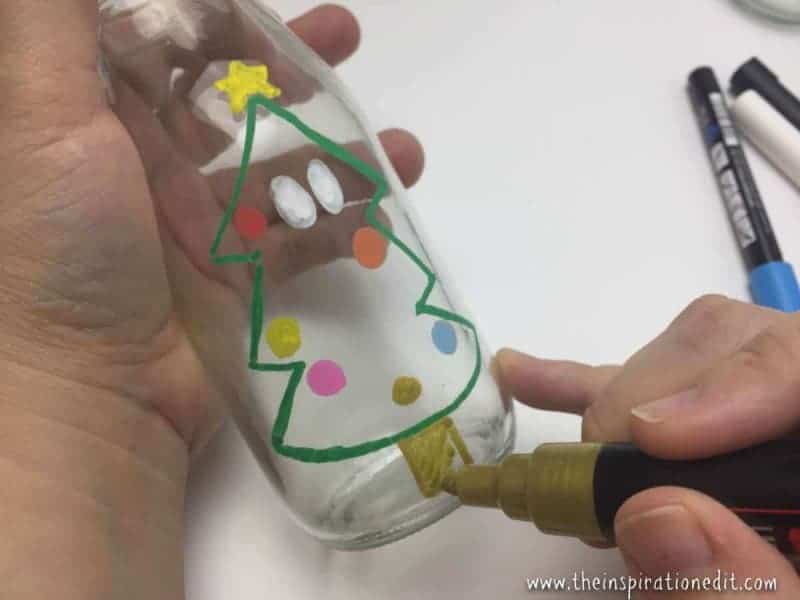 I then added a face using my thin black paint pen.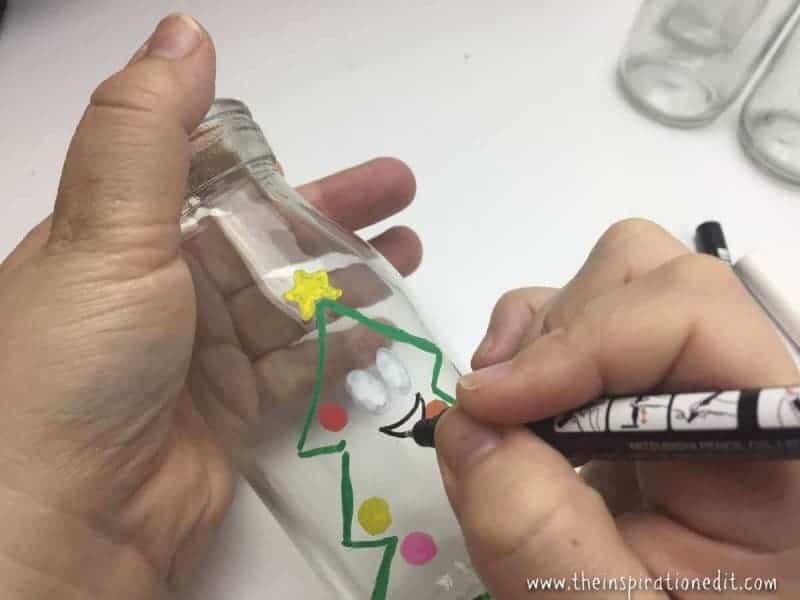 Once the face was complete, I filled in the rest of the Christmas Tree.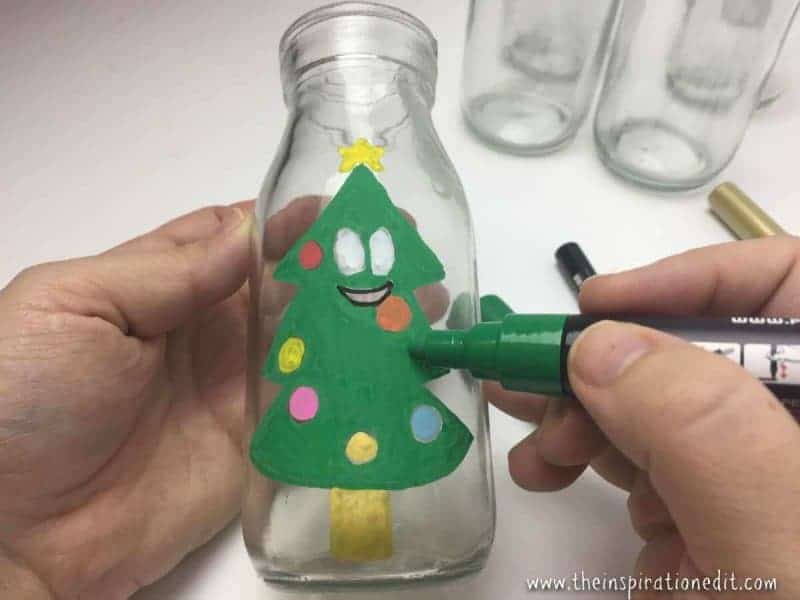 I then went over the outlines using the black posca paint pen.
This is not easy on a bottle but it's a fun challenge and turned out okay for me.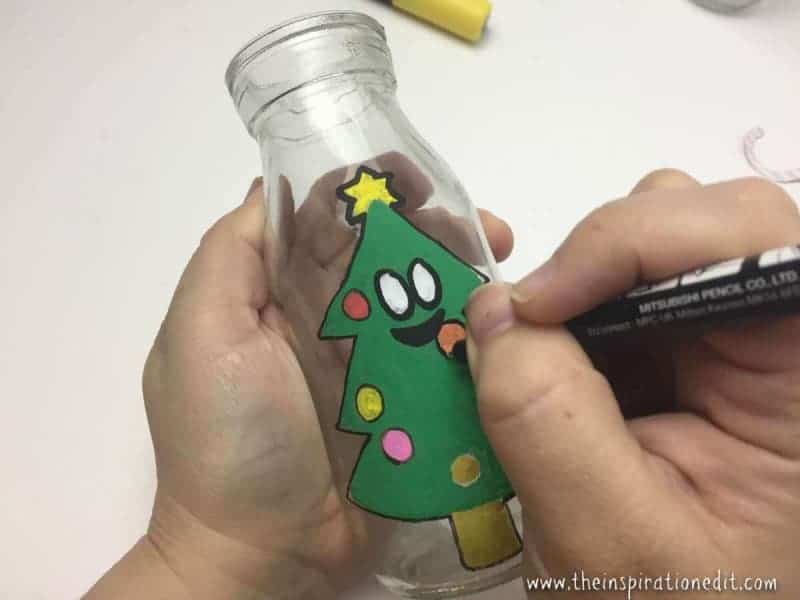 I also made a Snowman bottle and a Penguin bottle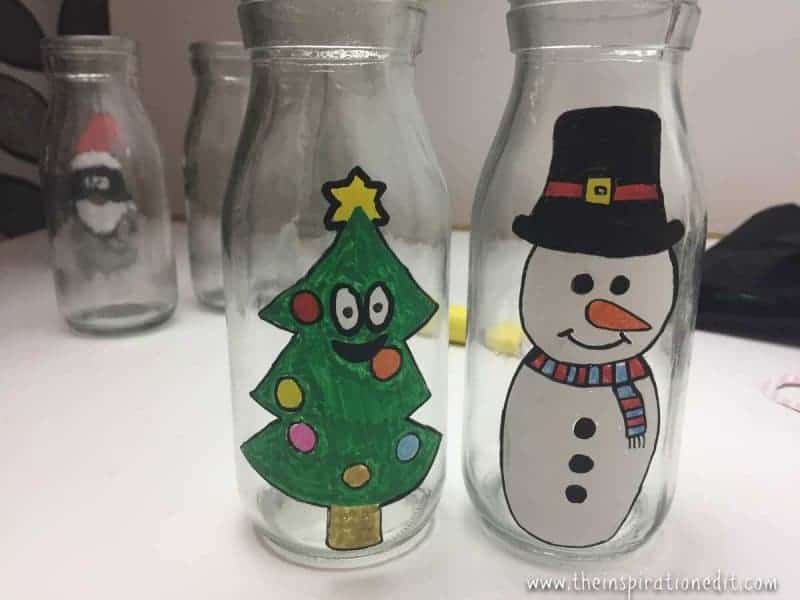 I do hope you like my Christmas Tree Bottle.
It was super fun to make and an easy craft to do with the kids.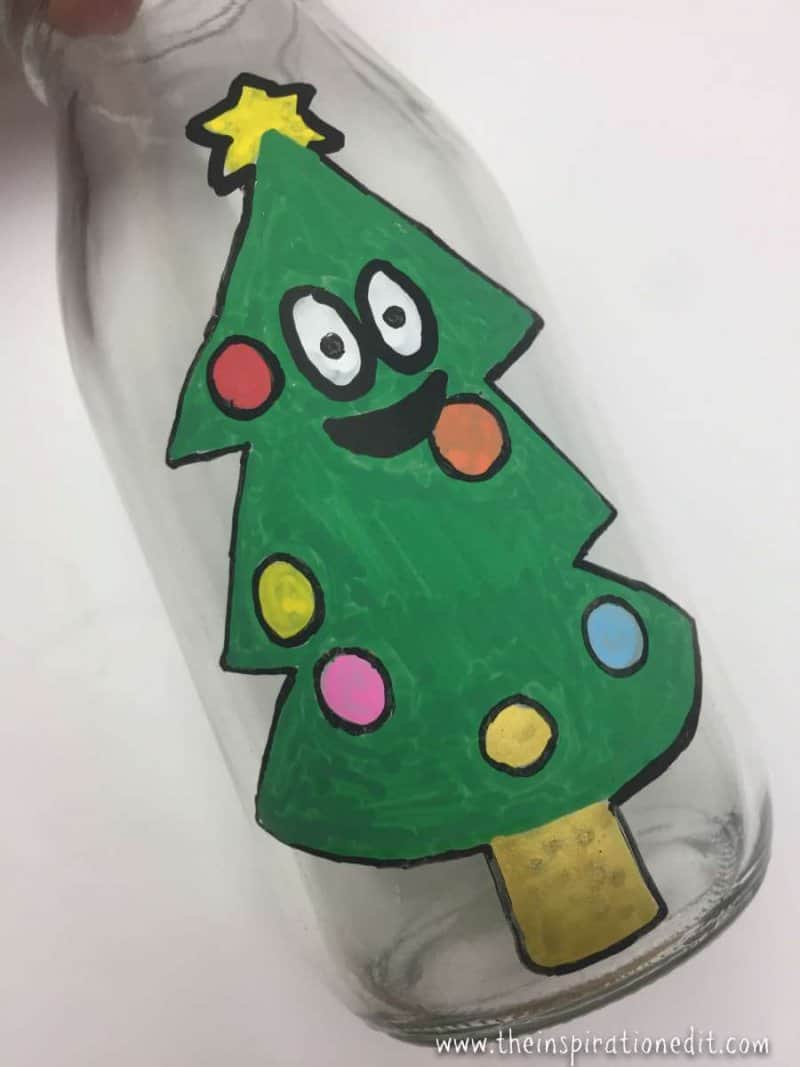 Merry Christmas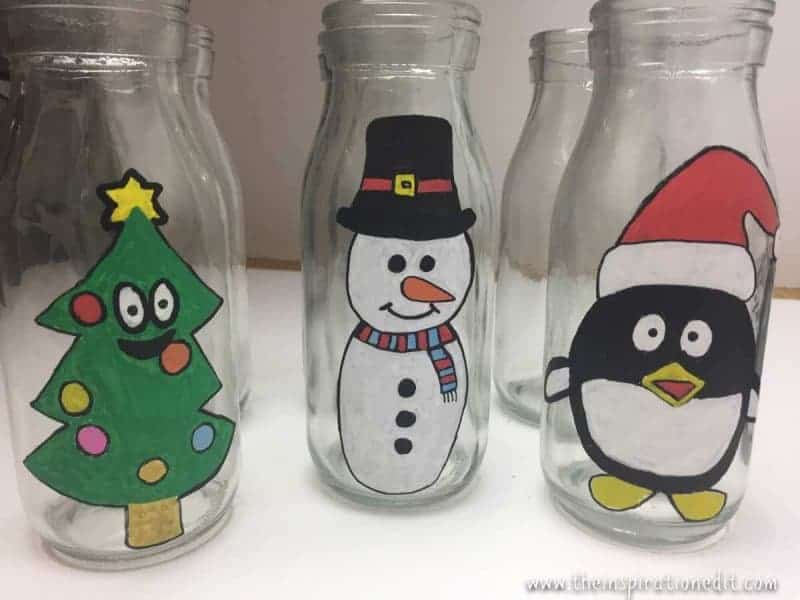 Related Products
Rock Art!: Painting and Crafting with the Humble Pebble

Uni Posca Paint Marker Pen, Fine Point, Set of 7 Natural Color (PC-3M 7C)

Mandala Stones: 50 Inspirational Designs to Paint