Popcorn Santa Craft For Kids
Do you want a fun craft idea for Christmas? Here is a great craft idea which involves making Santa and using popcorn. It's super easy and the kids will really enjoy making this. We love popcorn and it's a great idea for giving Santa his beard. Enjoy.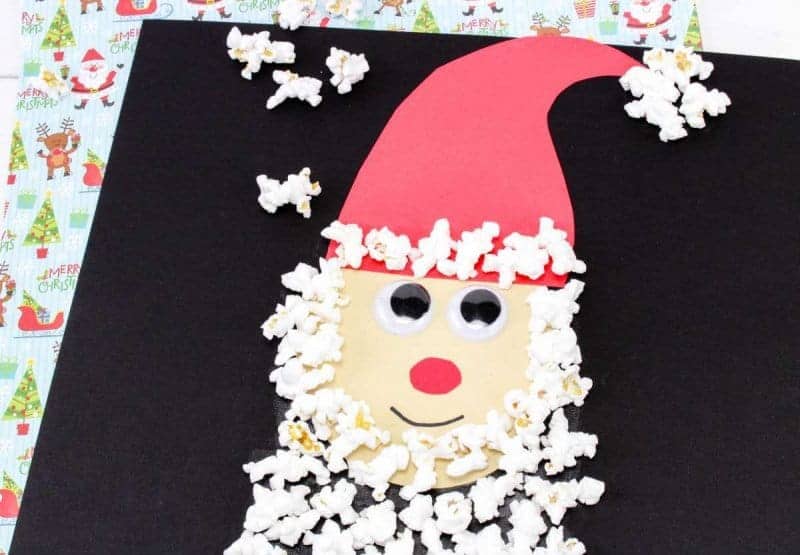 *I use affiliate links in this post. If you buy anything from my links I will earn a small commission*
Supplies For this Santa Craft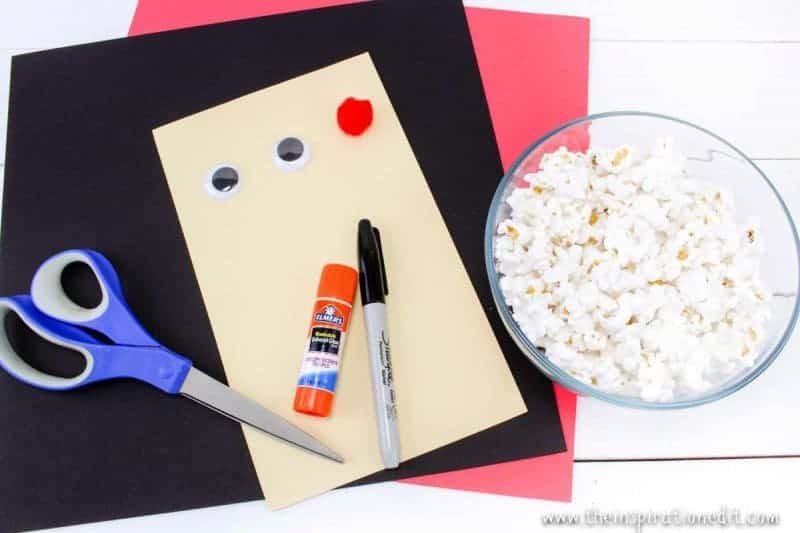 Elmer's E304 Glue (2 Piece)

Neenah Paper Astrobrights Cardstock, 8.5

Edofiy 8 in 1 Rainbow Stackable Storage Mixing Bowl Set With Measuring Spoon Cup Set For Cooking Baking

Let's Make This Popcorn Santa Craft Idea
Cut a circle out of the paper about 4 inches round.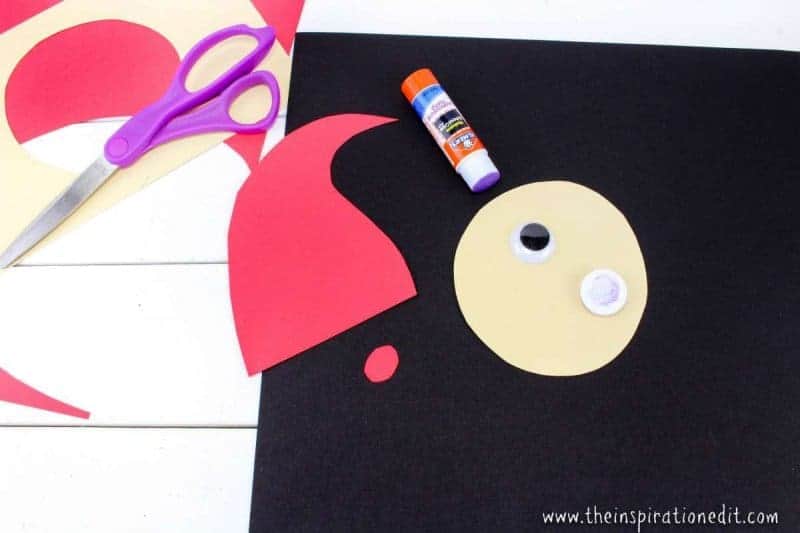 Cut a triangle Santa hat out of the red paper, sized to fit on top of the beige paper face.
Cut a small circle nose out of the red paper too.
Glue the eyes and nose onto the beige circle paper, and draw a small black mouth.
Glue the face and the red hat to the black paper.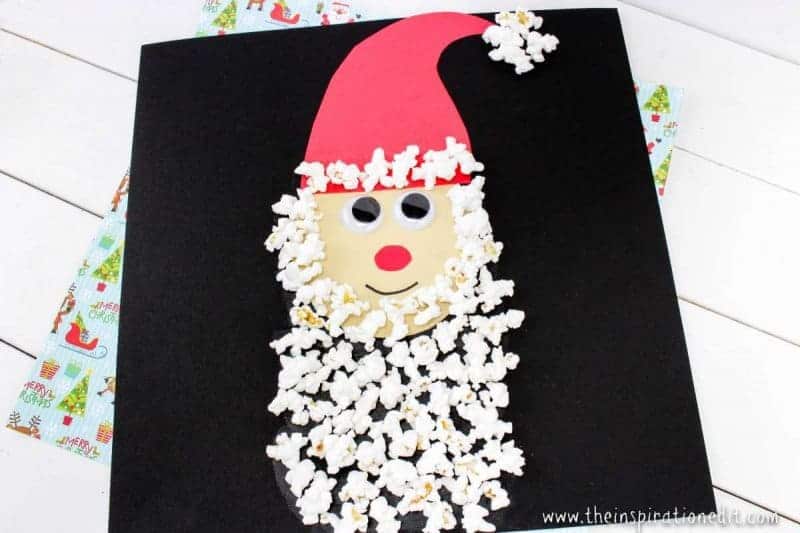 Rub glue on the sides of the face and all over under the mouth and down to the bottom of the black paper.
Press pieces of popcorn on all the glue areas so Santa has sideburns and a beard.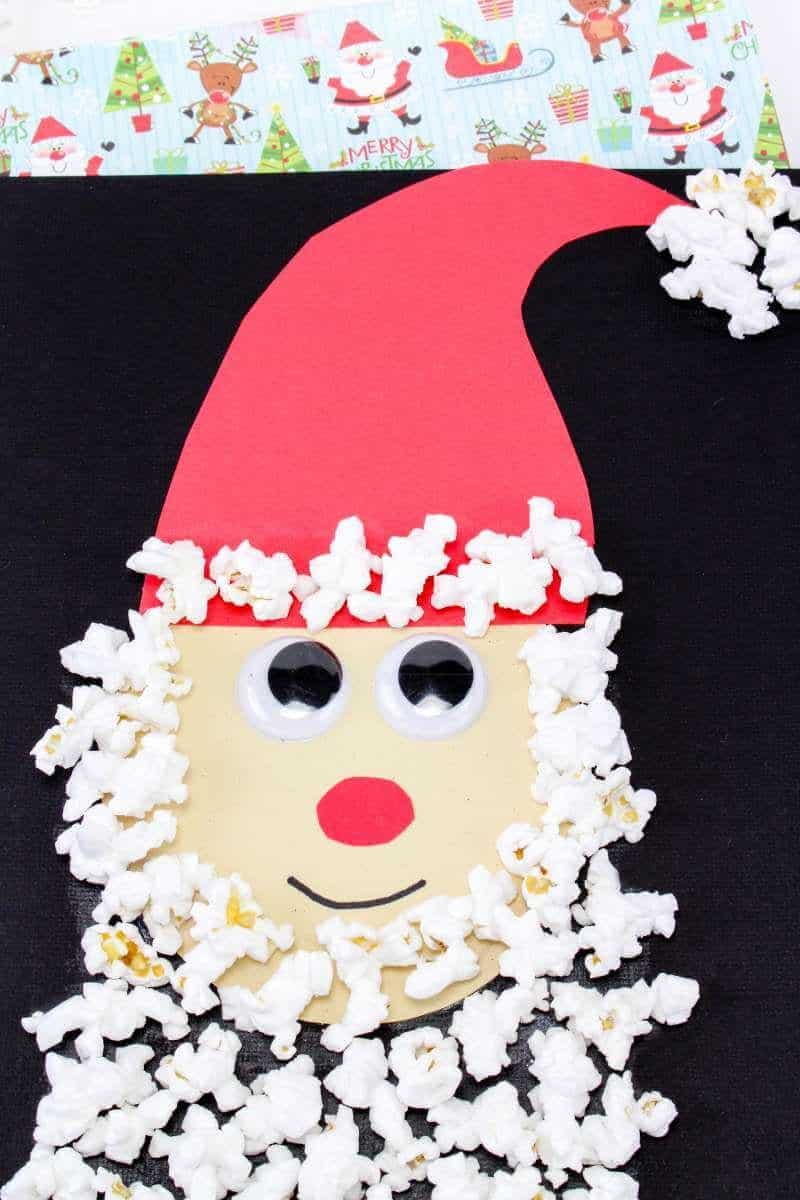 Put some glue on the bottom of the red hat and press a single line of popcorn on it to look like the fuzzy brim of the hat.
Fun and easy Christmas craft for kids!
ENJOY
RELATED PRODUCTS
Etmact 30pcs 2.7

ZJlncpz Pompoms Craft Assorted Colors Acrylic Hobby Supplies 1 Inch Round Pack of 250

My Santa Book

DecoArt Crafter's Acrylic Paint, 2-Ounce, White

Dear Santa

Goodnight Santa: The Perfect Bedtime Book (Goodnight Series)

Xubox Pointed-Round Paintbrush Set, 10 Pieces Round Pointed Tip Nylon Hair Artist Detail Paint Brushes Set for Fine Detailing & Art Painting, Acrylic Watercolor Oil, Nail Art, Miniature Painting, Blue

Lift-the-Flap Tab: Santa's Workshop (Lift-the-Flap Tab Books)

Please Pin THIS Popcorn Santa Craft Idea