Last year I decided to take up glass painting. It's not easy to paint on glass and this was a tricky project but my Christmas Nativity Fish bowl turned out so good and I am really excited to share this with you today.
Just writing this post is making me want to do some more painting. It can become quite addictive. It is so fun!

What You Will Need For This Christmas Nativity Craft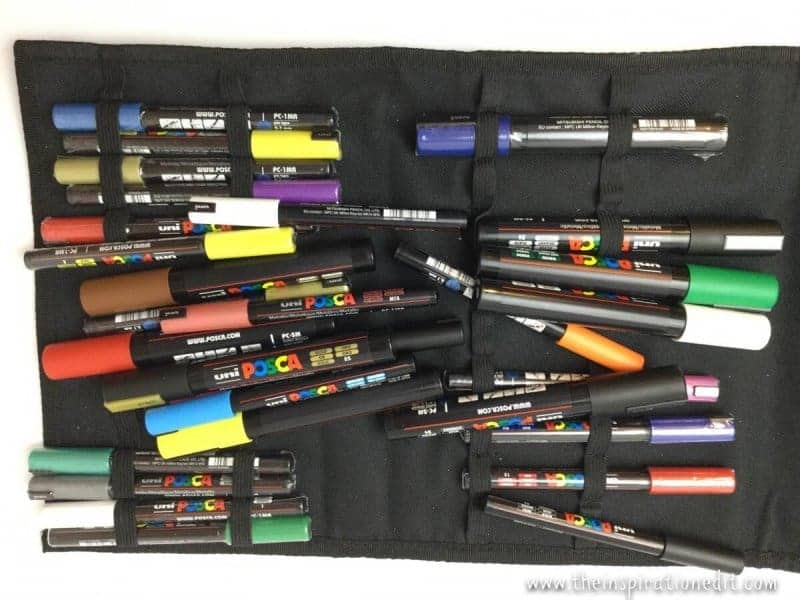 CYS Glass Bubble Bowl, Fish Bowl Hand Blown Glass, Body D-6

Uni-posca Paint Marker Pen – Fine Point – Set of 15 (PC-3M15C)

Let's Make The Nativity Craft
I began my nativity scene by painting a stable and stars using on the fish bowl using the posca paint pens.
I then used a thin black posca paint pen to draw an outline.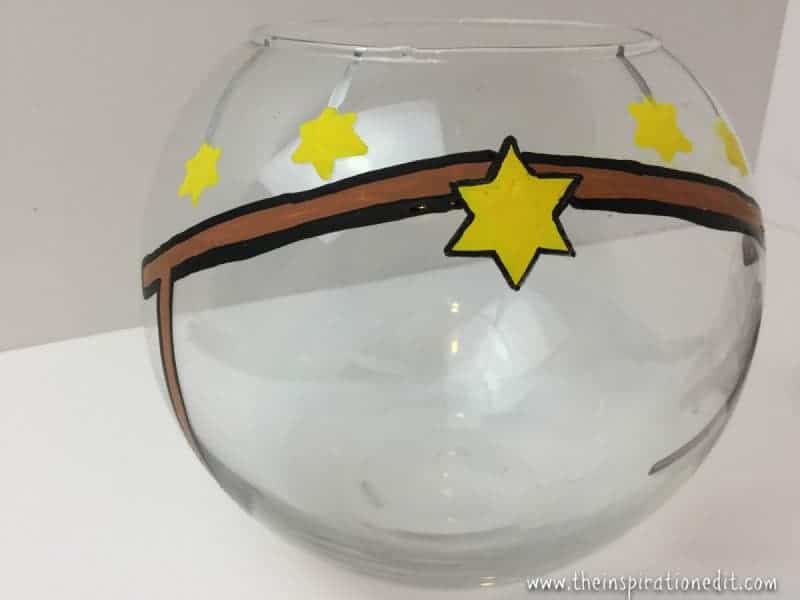 Using a white posca pen I then drew Mary and Joseph. I then drew the remainder of my nativity scene, including baby Jesus and the stable animals.
Next I coloured in the stable horse and the manager.
I used the yellow posca pen to paint the manger. Next I began to colour in Joseph and Mary.
Then using the thin posca paint pen, I began to draw around the images on the bowl.
The nativity scene was super fun to make and I really enjoyed this.
I used a black posca pen which was thin for detailing.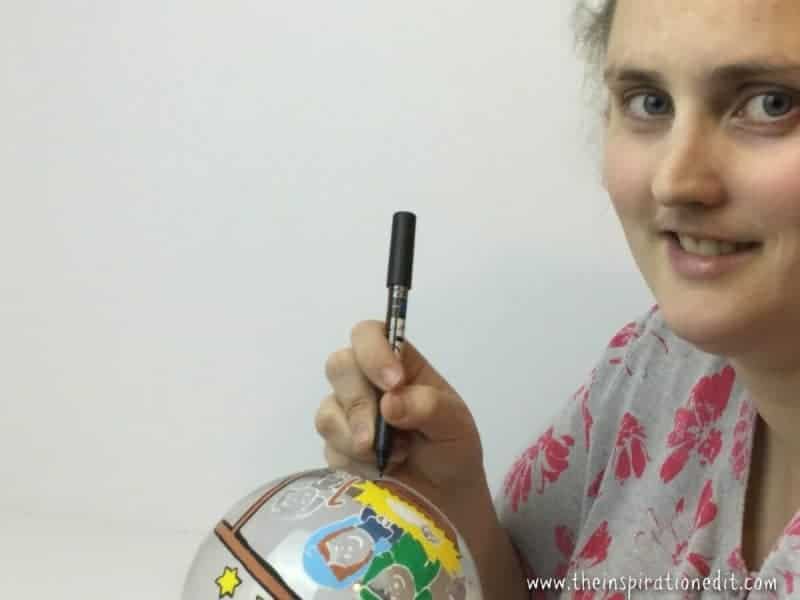 Once the Nativity scene was completed I was able to use the fish bowl as a decoration.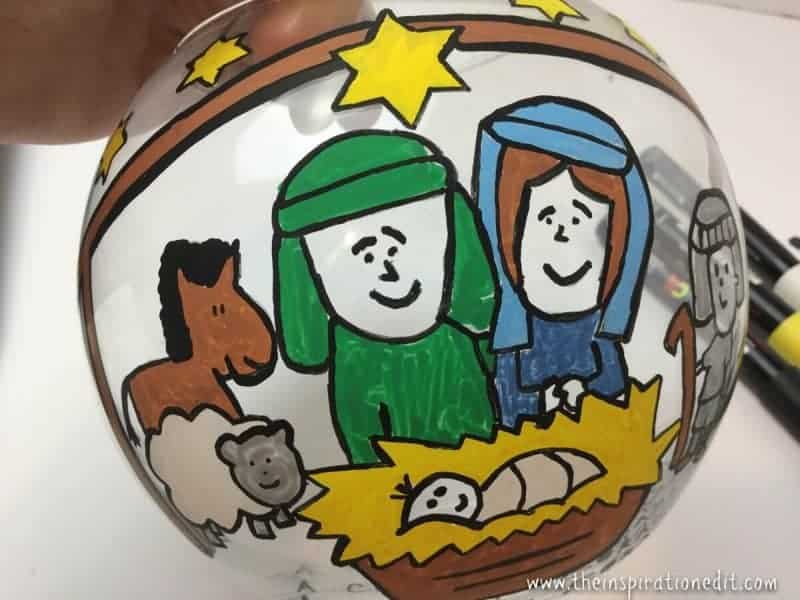 It really did look fabulous and I was really pleased with this final design.
You can decorate the fish bowl and place it next to other decorations to make it stand out.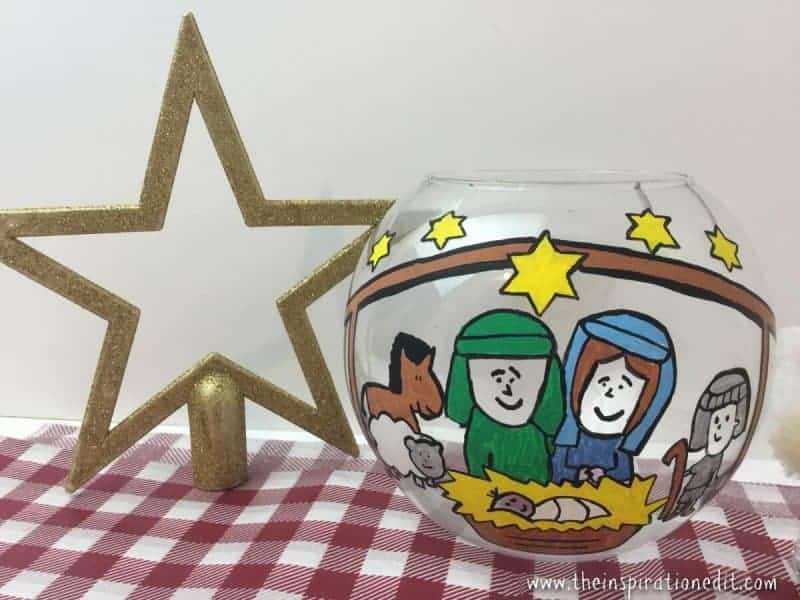 You can also add sweets or treats and give the bowl as a gift.
Enjoy!
Check Out More Fun Kids Craft Ideas Here
Related Products
The Nativity

Christmas in the Manger

Flat Plane Carving: The Nativity (Schiffer Book for Carvers)

The Nativity Play. Nick Butterworth and Mick Inkpen (Knight Books)

Nativity Crochet

The Very First Christmas

The Nativity

Please Pin Me
About Angela Milnes
Angela Milnes is a Qualified Early Years Teacher who has specialised in Preschool and Kindergarten teaching. She has a wealth of experience teaching young children and is passionate about kids crafts and having fun as a family. Angela has also taught cooking skills and loves to share both family recipes and easy instant pot recipes here on The Inspiration Edit. Follow her on Pinterest!