Here is a super easy penguin craft for kids and adults to make.
Last week I started a new Christmas project on The inspiration Edit painting my own images onto Milk Bottles and I really loved it. In fact I loved it so much that I'm planning to do this regular as a hobby and feel so super excited.
I was sent some Milk bottles and Posca Pens from Hobbycraft which are the supplies I needed to work on the idea I had.
I first drew the design I wanted to create on paper. Drawing and painting on a bottle can be tricky so having a rough version of what I wanted to achieve on paper made it easier for me.
I then used the black thin Posca Pen to draw my outline on the bottle. This was tricky but I managed to do it okay.
Next I added the white followed by the red and for the Penguins Santa hat. if I made a mistake I could quickly wipe it clean using a piece of toilet paper before the paint dried. It does fry pretty quickly so any mistakes need to be dealt with immediately.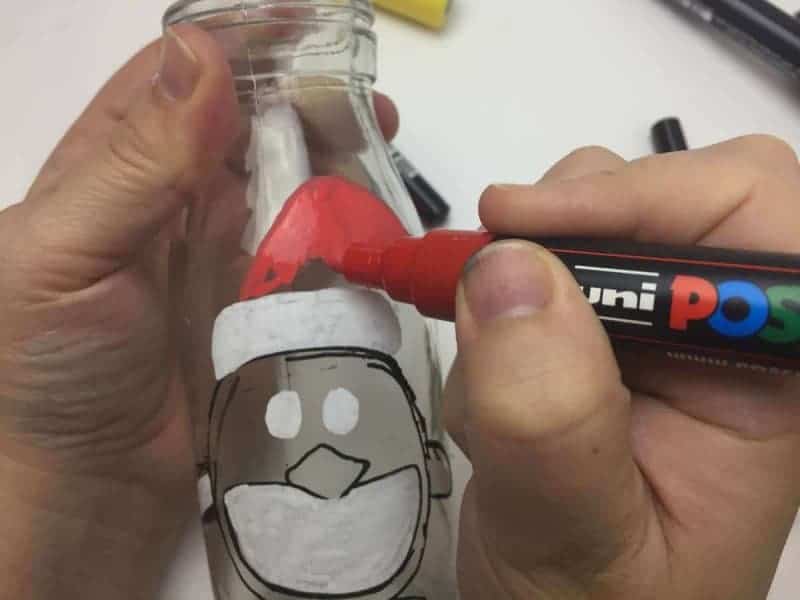 I then filled in the penguins body using a thick black Posca Pen and then added the yellow for the beak and feet.
My penguin bottle turned out really great. I then created a Christmas tree and a Snowman. It was a learning curve for me as it is a new project but it turned out really great and I loved creating these.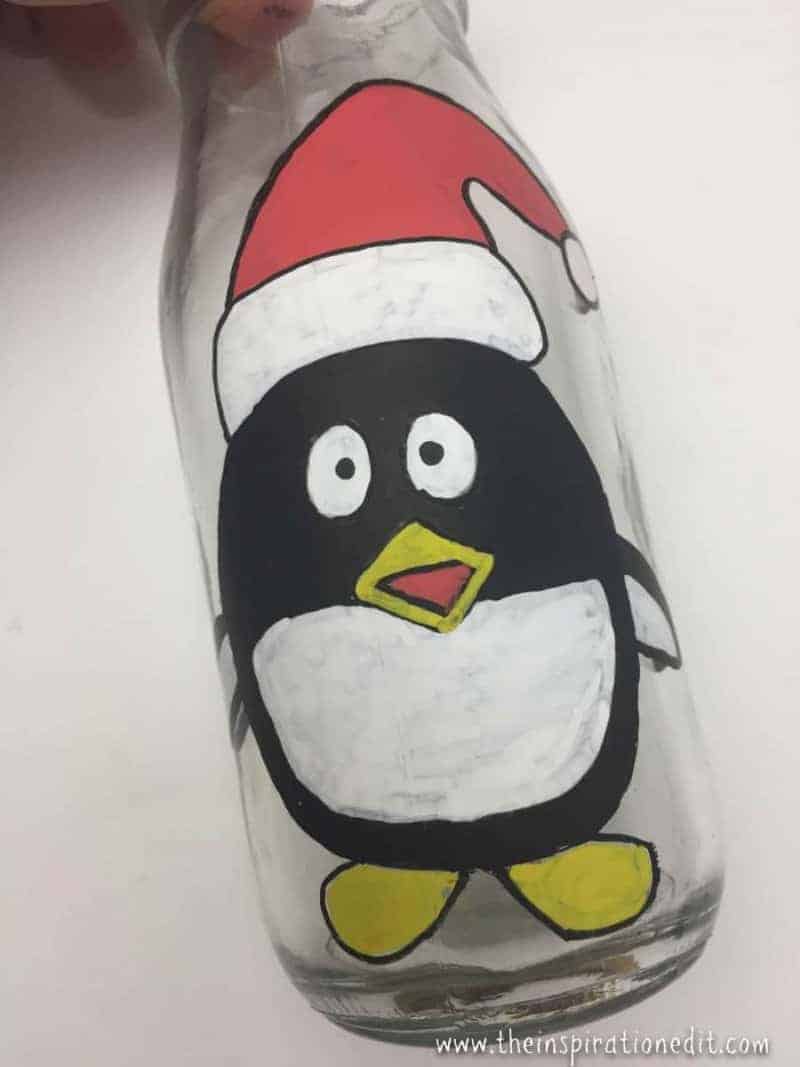 Which do you like best? I love them all but I do like my penguin bottle. These can be filled with lots of items from hot chocolate to sweets and you could even tie a ribbon around the neck and give them as a gift. I'm using them as decorations in my home for now.
Angela x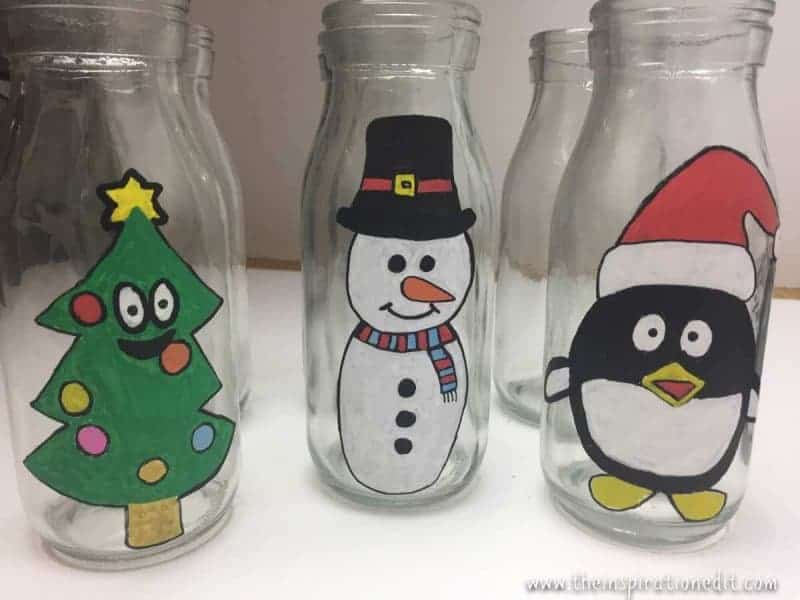 *I was sent the supplies from Hobbycraft for the purpose of creating this post.
Please pin this penguin art project!